Light purple nails are absolutely perfect for any season. Light purple feels carefree, flirty, and airy, and also has a touch of elegance, perfect for creating the most stunning nail art. Here are some of our favorite purple nail ideas! These designs range from natural nails to acrylic and press-on nails. We've also gathered below 93 of our favorite nail designs for you to try with this gorgeous shade.
Light Purple Solid Color Nails
With color options including lavender nails, amethyst nails, orchid nails, and lilac nails, there are plenty of pretty nail polish colors that can work great as a single, solid color.
Light Purple Ombre Nails
Cute ombre nails are so popular right now. For a more cool and eye-catching look, try purple ombre nails. You can either go for a light purple to white ombre or a dark purple to light purple ombre.
Light Purple Glitter Nails
If you want to add some sparkle to your purple manicure, then go for purple glitter nails! You can either add a touch of glitter to your plain light purple nails or go all out with an entire glittery purple manicure.
Light Purple Floral Nails
Flower nails are pretty much great all year round. For a more spring-inspired light purple manicure, try to add some flower nail art designs with bright colors! As you head into the autumn for fall nail designs, use more neutral, brown, and white tones.
Light Purple French tips
Another classic light purple manicure is purple French tips! You can either go for a traditional french manicure with light purple tips or try a more modern take on the look with double French tips with white tips on a light purple nail.
1)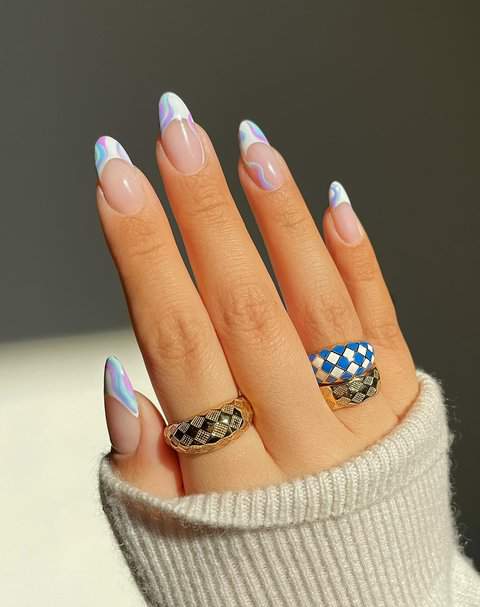 Whit French tip with purple swirls 📷 amyle.nails / Instagram
2)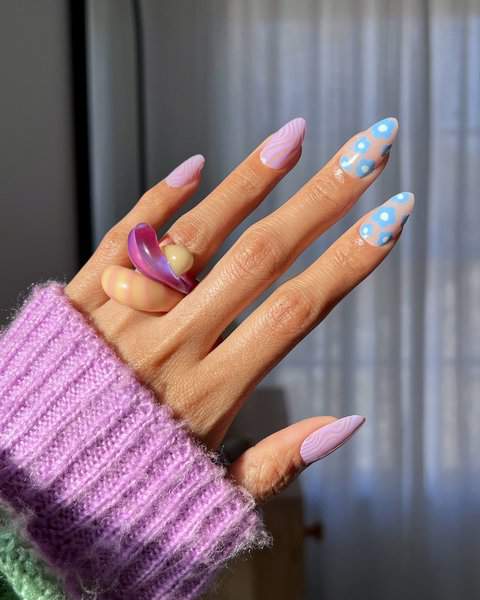 Light purple and blue nails via 📷 overglowedit / Instagram
3)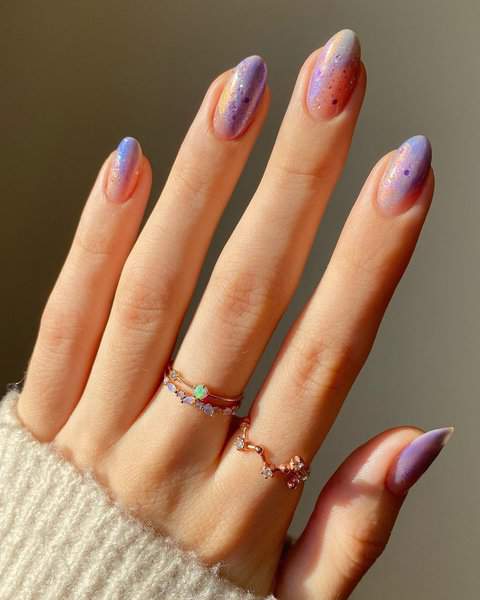 Purple glitter nails via 📷 Polished_yogi / Instagram
4)
Purple and gold nails via 📷 safinailstudio / Instagram
5)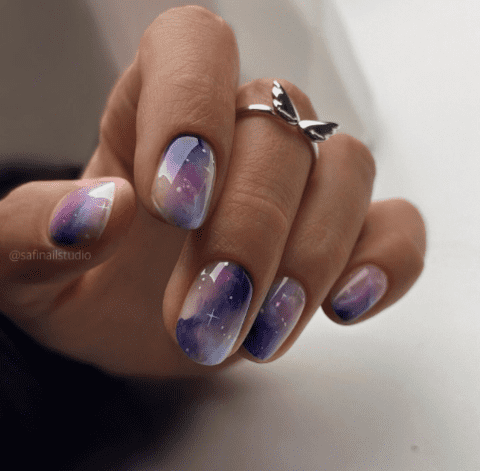 Watercolor purple sky nails via 📷 safinailstudio / Instagram
6)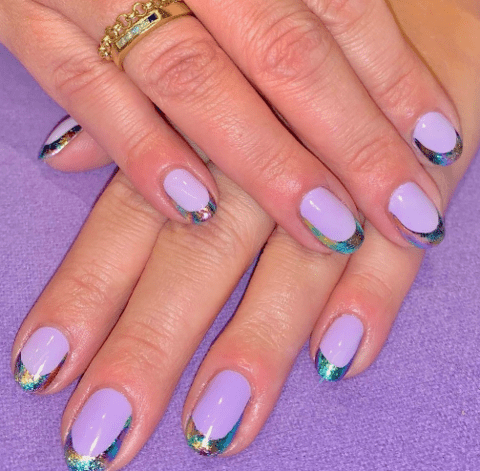 Glitter French tip nails via 📷 paintboxnails / Instagram
7)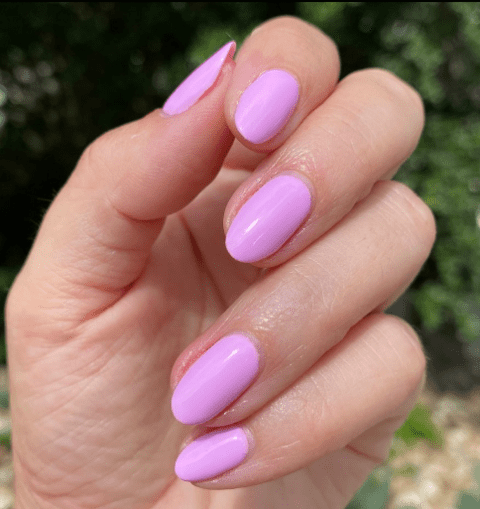 Polish nail polish nails 📷 paintboxnails / Instagram
8)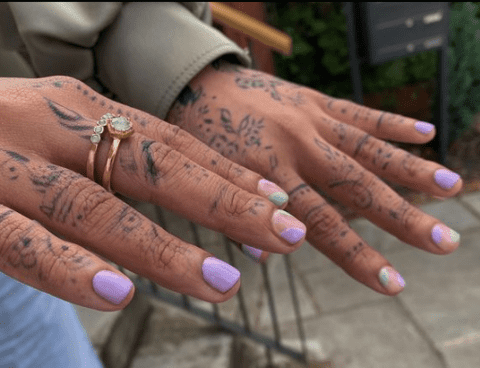 Short nails in purple via 📷 emenstudio_ / Instagram
9)
Lavender nails via 📷 emenstudio_ / Instagram
10)
Cute nails via 📷 amyle.nails / Instagram
11)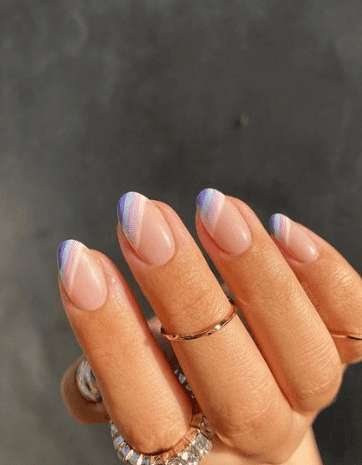 Pastel purple nails via 📷 amyle.nails / Instagram
12)
Purple press on nails via 📷 nailsbysmf / Instagram
13)
Bright purple nails via 📷 nailsbysmf / Instagram
14)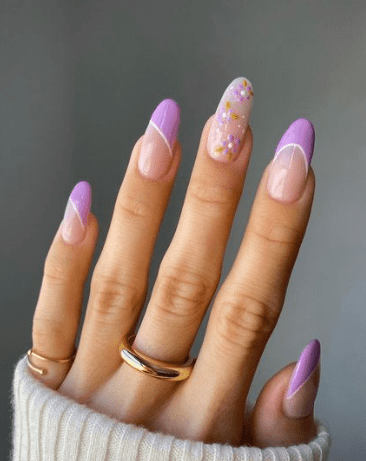 Lilac nails via 📷 nailsbysmf / Instagram
15)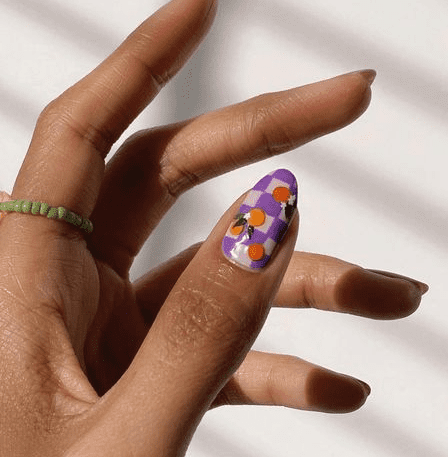 Cute nail designs via 📷 overglowedit / Instagram
16)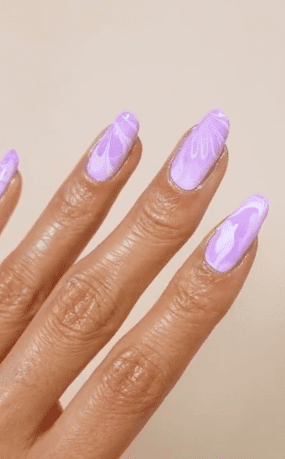 📷 overglowedit / Instagram
17)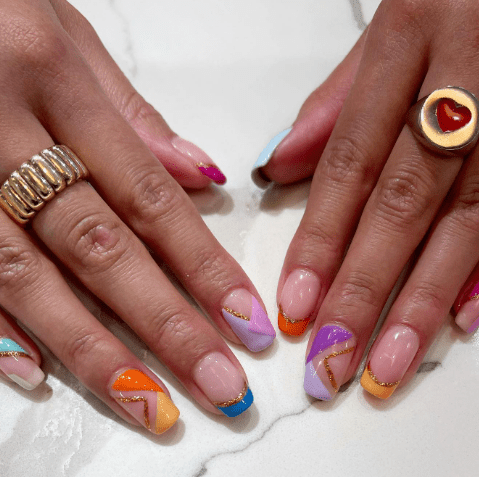 📷 paintbucketnails / Instagram
18)
📷 paintbucketnails / Instagram
19)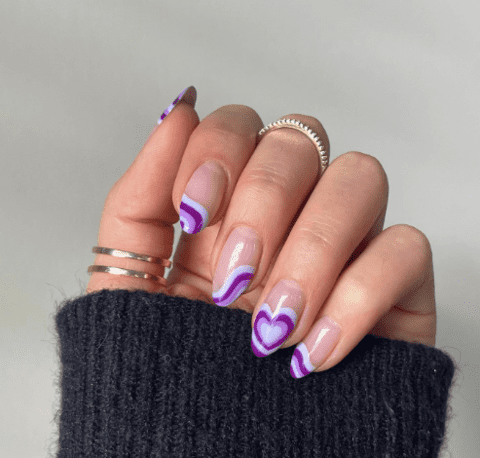 20)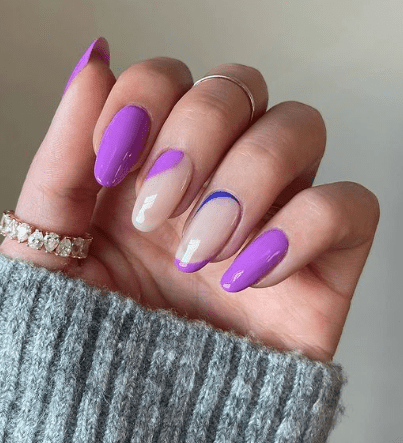 21)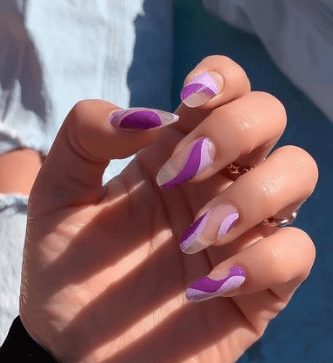 📷 nails_and_soul / Instagram
22)
📷 nails_and_soul / Instagram
23)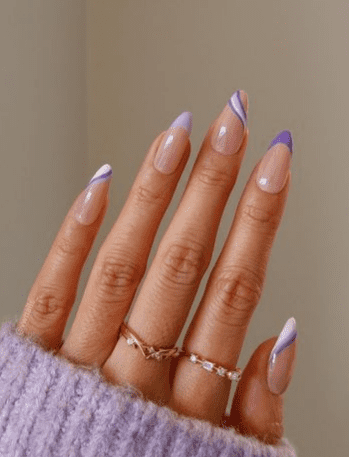 24)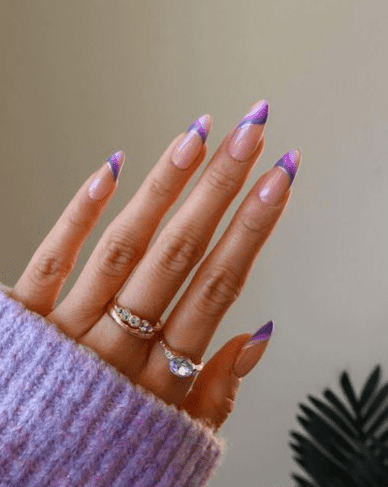 25)
26)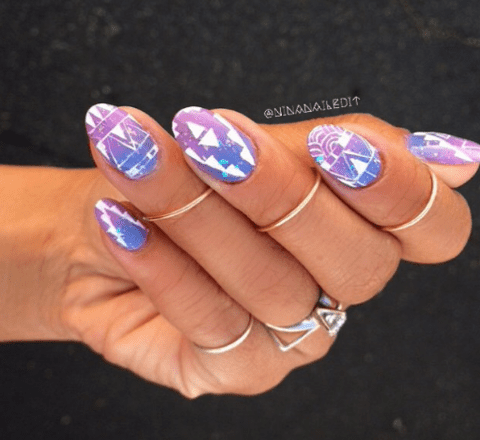 📷 ninanailedit / Instagram
27)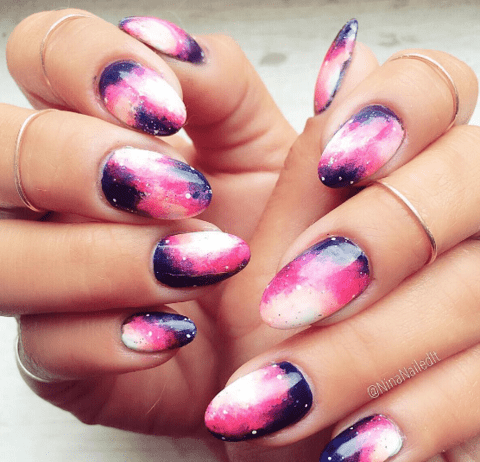 📷 ninanailedit / Instagram
28)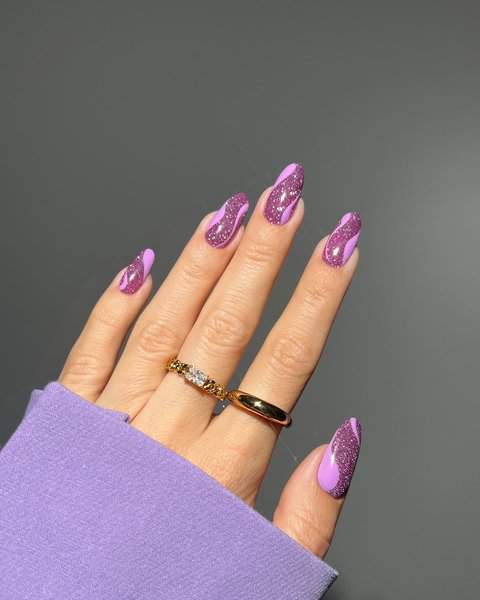 📷 heygreatnails / Instagram
29)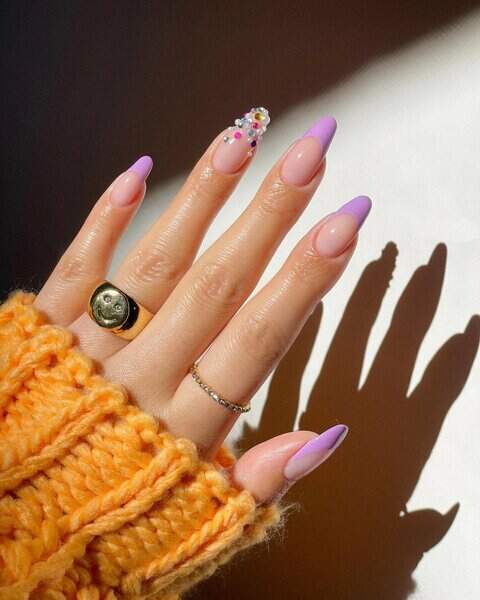 📷 disseynails / Instagram
30)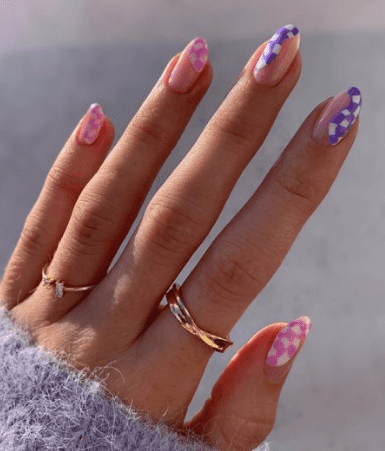 📷 amberjhnails/ Instagram
31)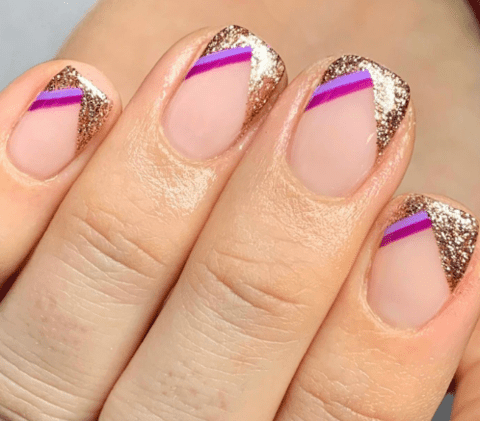 📷 amberjhnails/ Instagram
32)
📷 amberjhnails/ Instagram
33)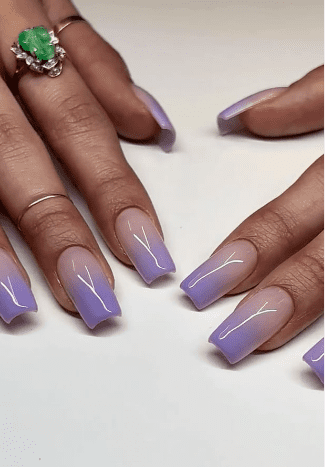 📷 nycnailroom / Instagram
34)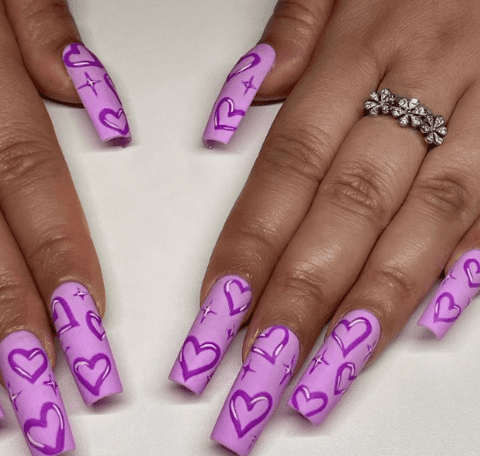 Purple coffin nails via 📷 nycnailroom / Instagram
35)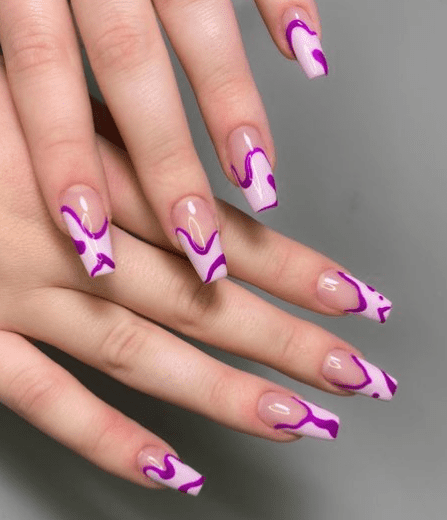 Purple acrylic nails via 📷 nailbow.skg / Instagram
36)
📷 nailbow.skg / Instagram
37)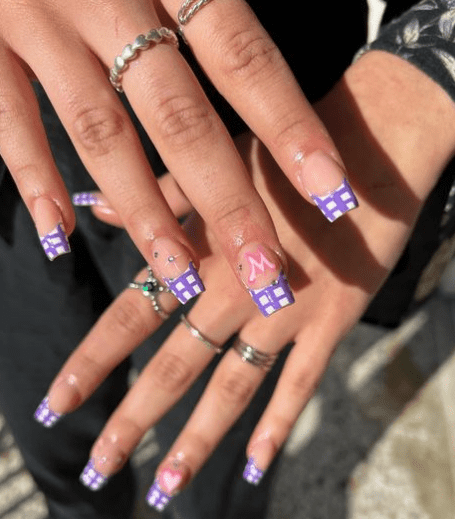 38)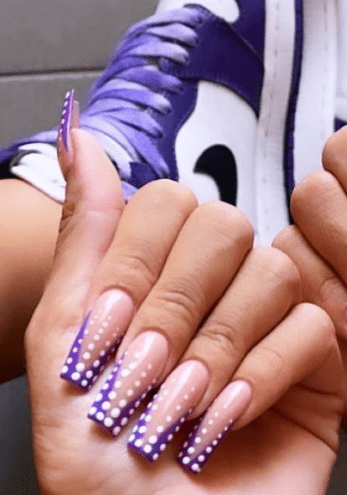 39)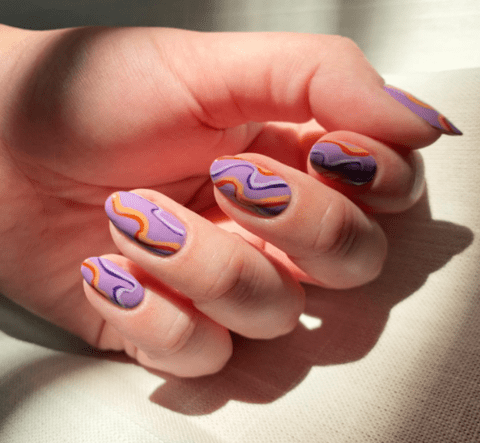 📷 nailartbysig / Instagram
40)
📷 nailartbysig / Instagram
41)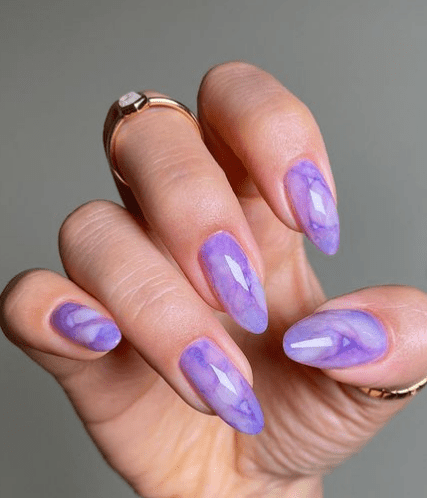 Purple marble nails via 📷 sansungnails / Instagram
42)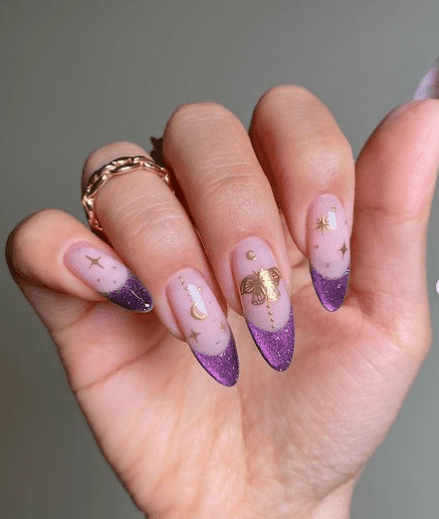 Purple butterfly nails via 📷 sansungnails / Instagram
43)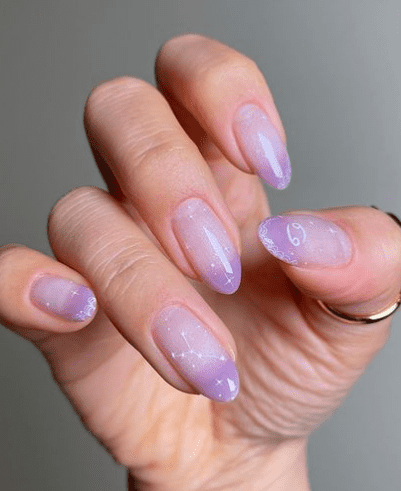 Zodiac nails with constellations via 📷 sansungnails / Instagram
44)
📷 lightslacquer / Instagram
45)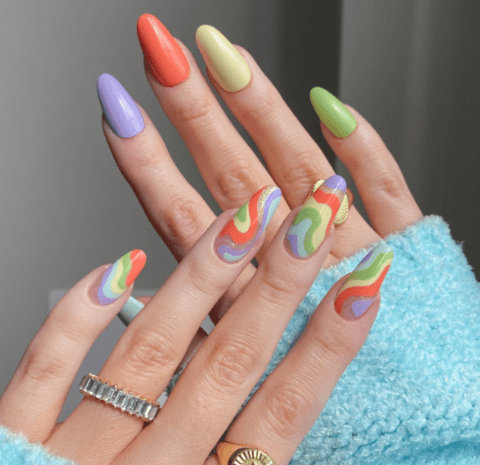 📷 lightslacquer / Instagram
46)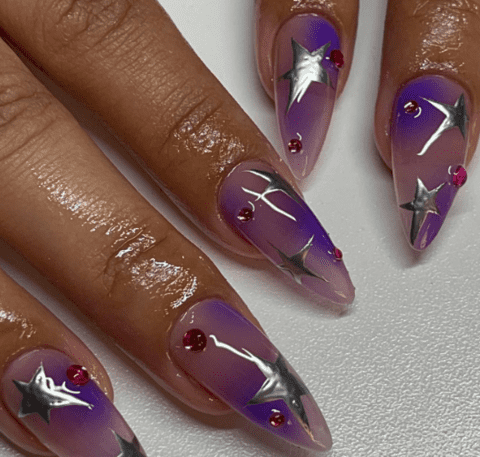 Short acrylic nails via 📷 amelodyxnails / Instagram
47)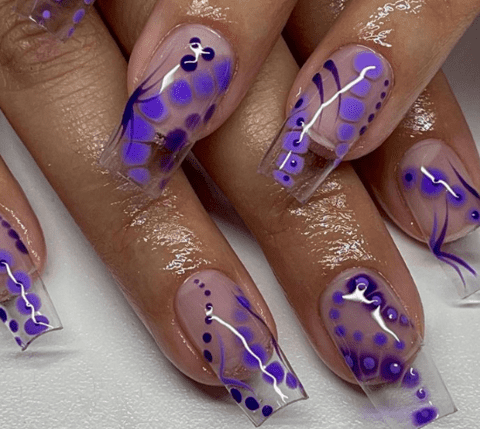 📷 amelodyxnails / Instagram
48)
📷 heygreatnails / Instagram
49)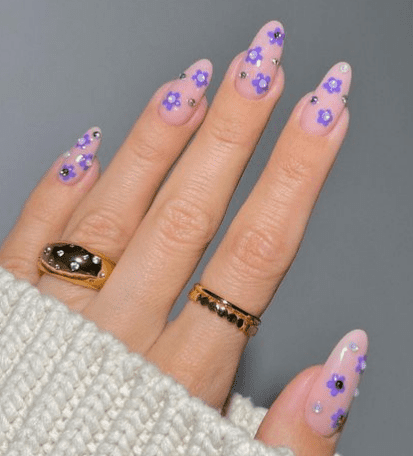 Purple flower nails via 📷 heygreatnails / Instagram
50)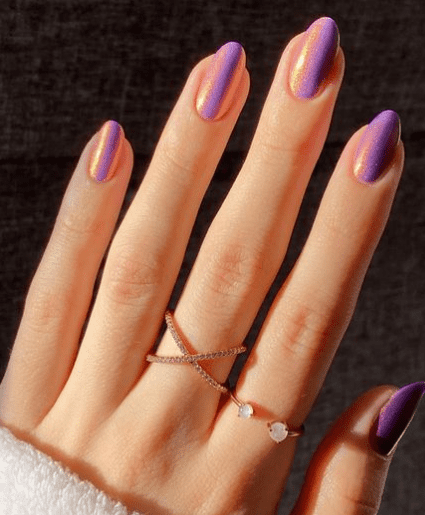 Purple ombre nails via 📷 polished_yogi / Instagram
51)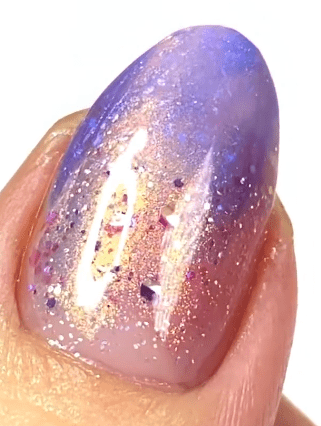 📷 polished_yogi / Instagram
52)
📷 disseynails / Instagram
52)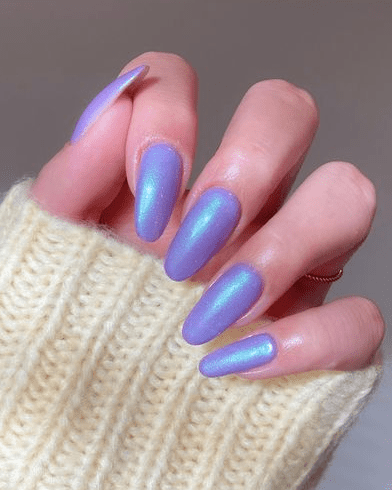 📷 disseynails / Instagram
53)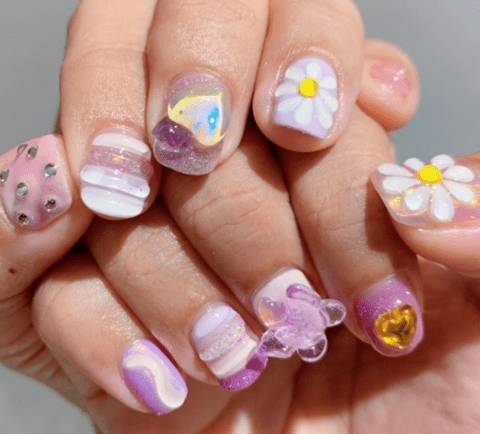 📷 willow.nails / Instagram
54)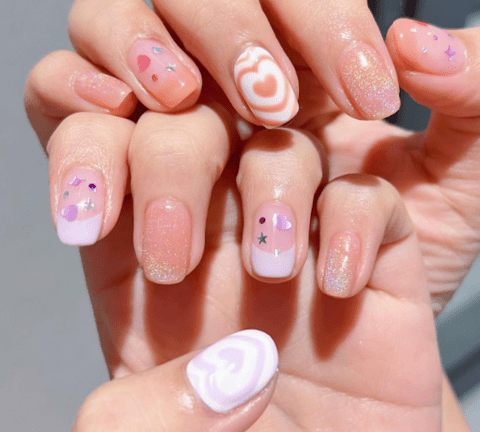 📷 willow.nails / Instagram
55)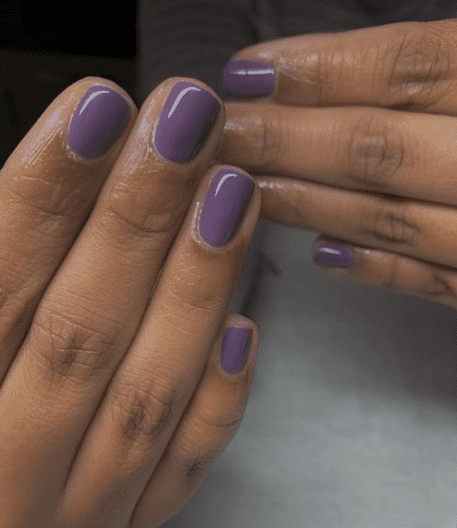 📷 gel.bymegan / Instagram
56)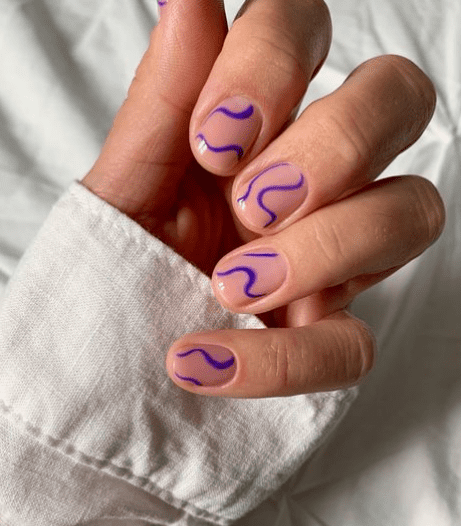 📷 gel.bymegan / Instagram
57)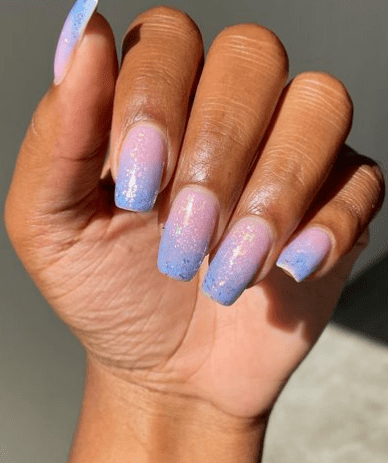 Glitter ombre nails via 📷 melanated.mani / Instagram
58)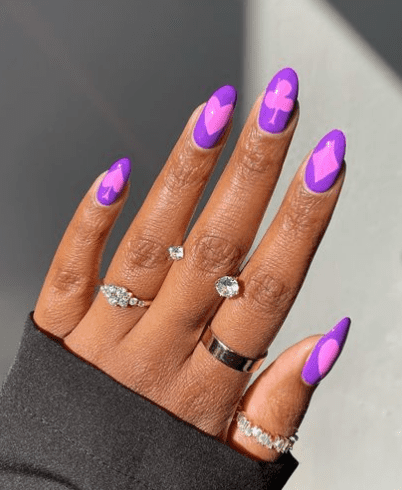 📷 melanated.mani / Instagram
59)
📷 betina_goldstein / Instagram
60)
📷 betina_goldstein / Instagram
61)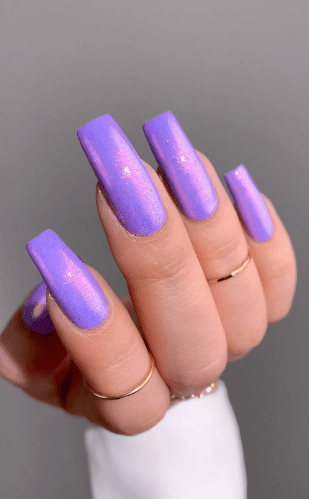 Purple glitter nails via 📷 checkyesmichelle / Instagram
62)
Dark purple nails via 📷 checkyesmichelle / Instagram
63)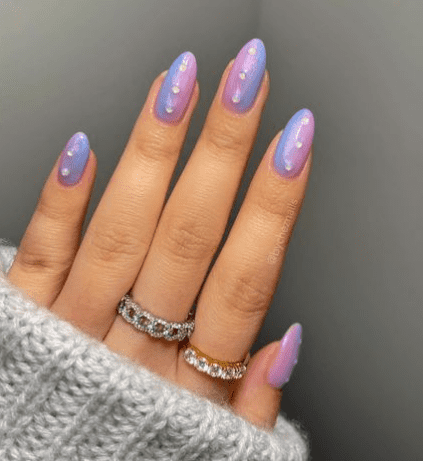 Purple and blue ombre nails via 📷 bycheznails / Instagram
64)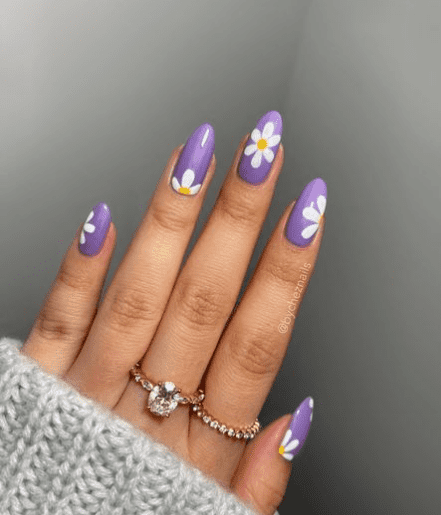 Purple and white nails via 📷 bycheznails / Instagram
65)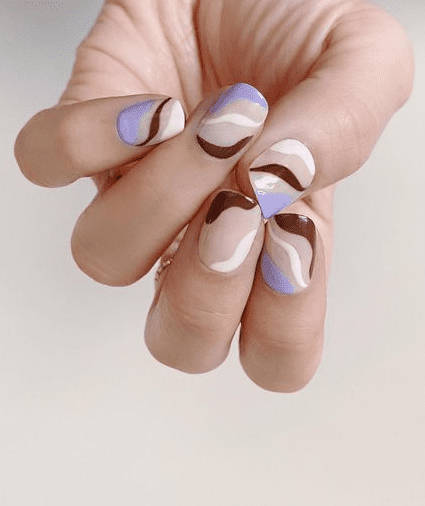 📷 thehangedit / Instagram
66)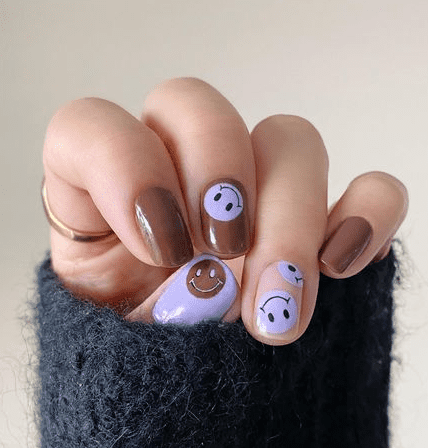 Smiley face nails via 📷 thehangedit / Instagram
67)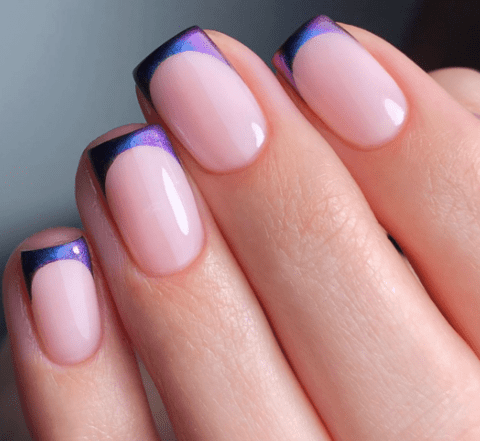 French tip manicure with purple tips via 📷 iramshelton / Instagram
68)
📷 iramshelton / Instagram
69)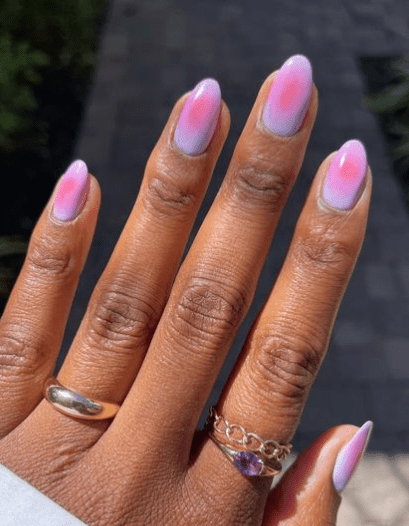 Pink and purple nails via 📷 lolo.nailedit / Instagram
70)
Butterfly nails via 📷 lolo.nailedit / Instagram
71)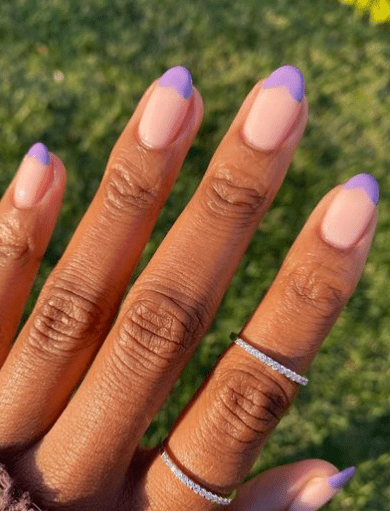 📷 lolo.nailedit / Instagram
72)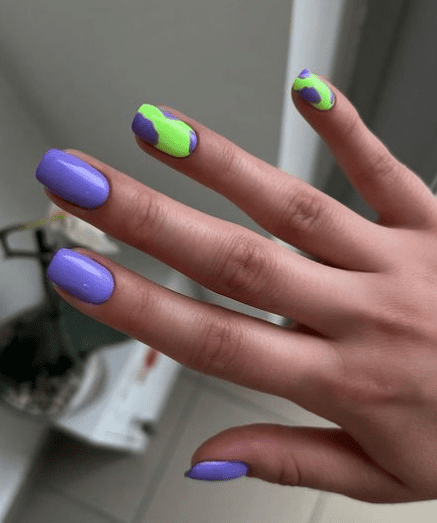 Purple and neon nails via 📷 tatjanails / Instagram
73)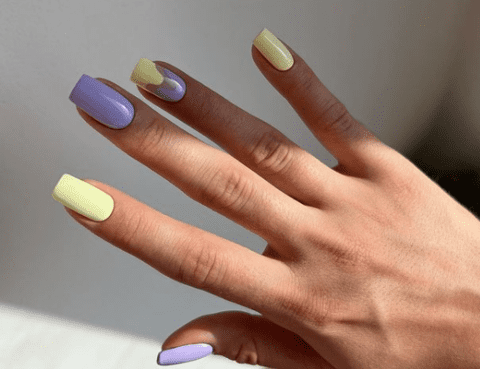 Yellow and purple nails via 📷 tatjanails / Instagram
74)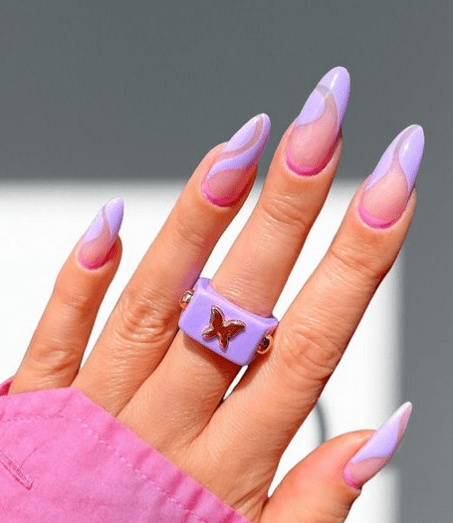 75)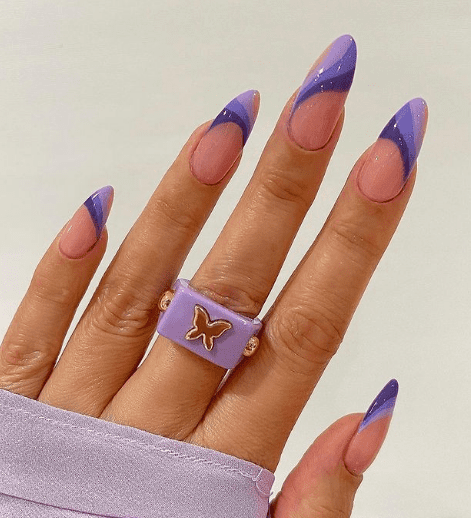 76)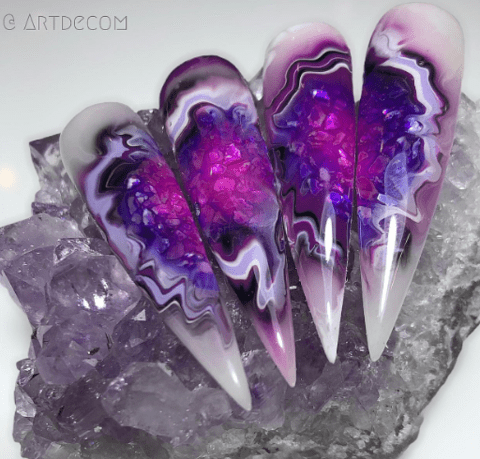 Purple stiletto nails via 📷 artdecom / Instagram
77)
78)
Acrylic ombre nails via 📷 nailedbyyans / Instagram
79)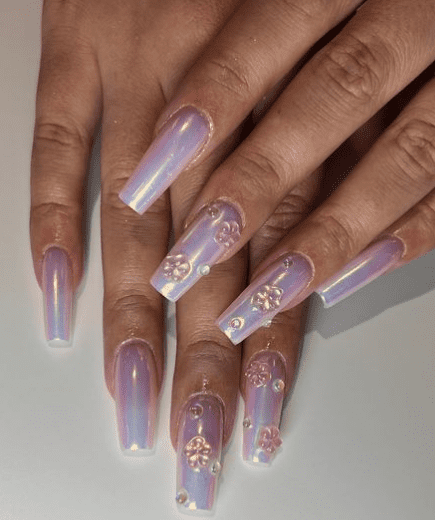 📷 nailedbyyans / Instagram
80)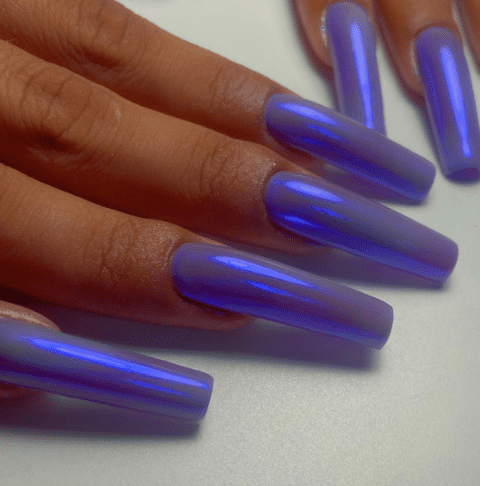 📷 3615_zbobinails / Instagram
81)
📷 3615_zbobinails / Instagram
82)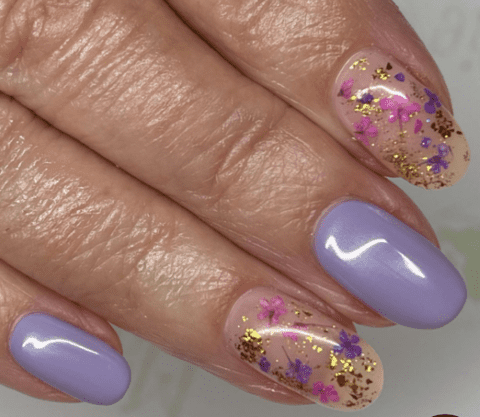 📷 gellybeannails / Instagram
83)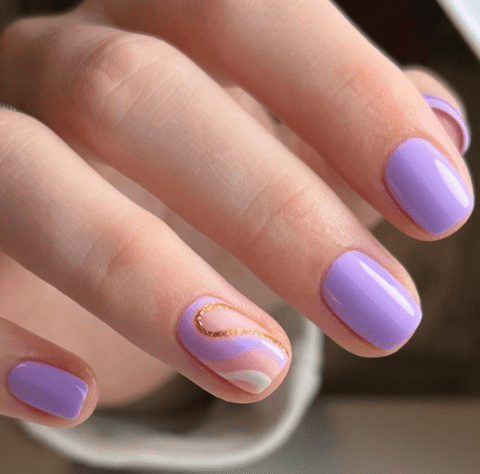 Simple manicure via 📷 gellybeannails / Instagram
84)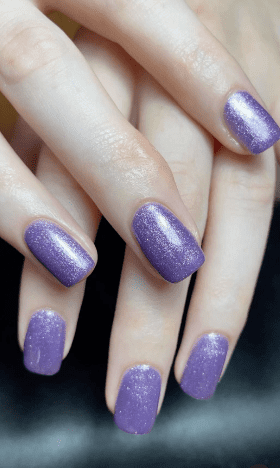 📷 reigning_beautyy / Instagram
85)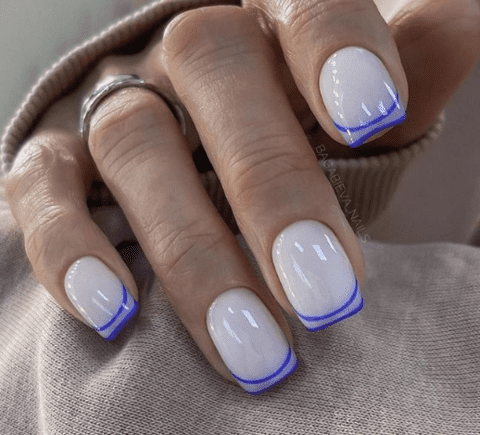 📷 bagabieva_nails / Instagram
86)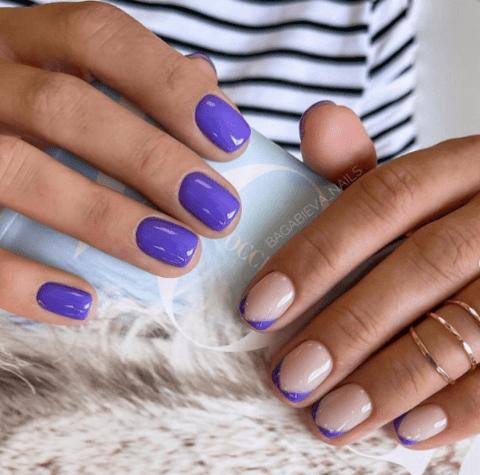 📷 bagabieva_nails / Instagram
87)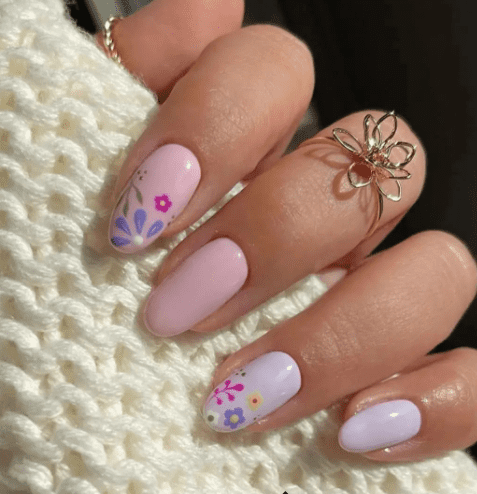 📷 natb.nails / Instagram
88)
Checker nails via 📷 natb.nails / Instagram
89)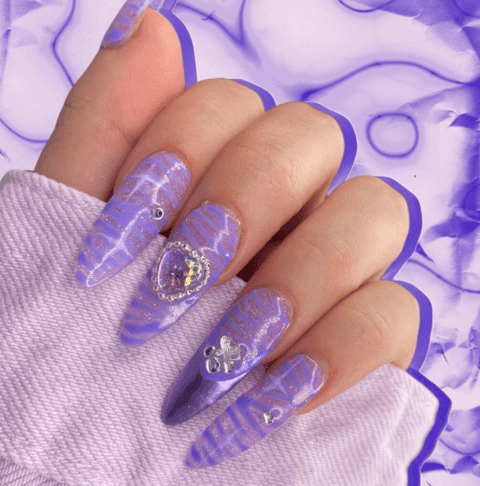 📷 Lilacdieselnails / Etsy
90)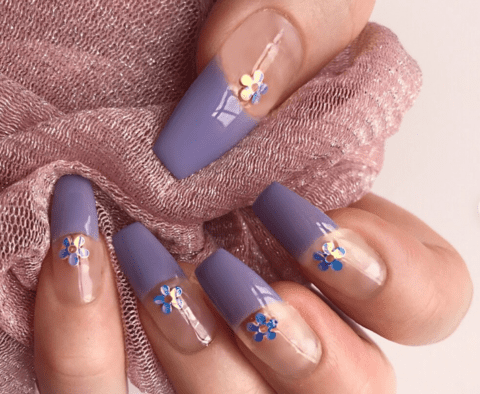 📷 Fairytalenailshayley / Etsy
91)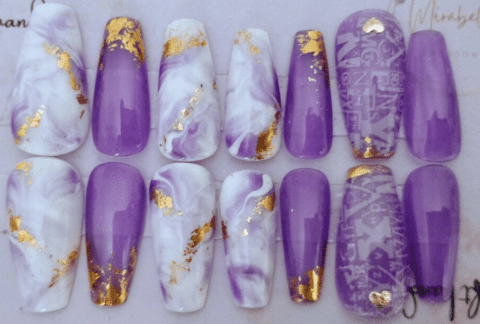 Gold and purple nails via 📷 MirabellaPressons / Etsy
92)
Coffin press on nails via 📷 LadyTrouse / Etsy
93)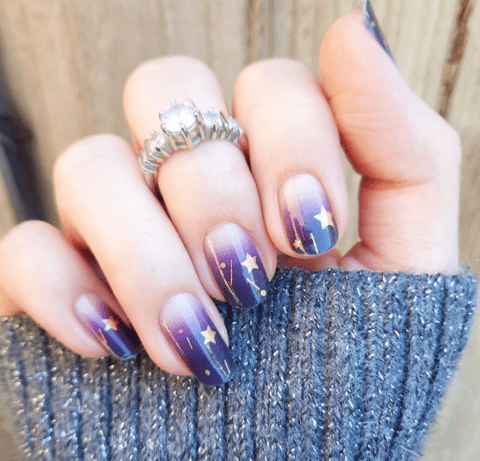 📷 PrettyFabNails / Etsy