If you're anything like me, you love pink. It's such a pretty, feminine color that is just perfect for creating tons of cute nail art and pink nail ideas. Here, we will include a wide range of styles from funky abstract designs to classy French tips. Find a range of options for you to do at home, a variety of easy press-on nails to try, and inspos to bring to your next salon appointment.
Here is a round of the trendiest pink nail styles right now:
Pink and White nails
Pink and White Nails are perfect for a day at the office or a night out on the town. They are classic and elegant, yet still fun and flirty.
Hot Pink nails
Hot pink nails are perfect for those who want to make a statement. They are bright, bold, and sure to turn heads.
Light Pink nails
Light pink nails are perfect for those who want a subtle touch of color. They are delicate and feminine.
Pastel Shade nails
Pastel Shade Pink nails are perfect for spring and summer. They are soft and pretty, and go well with any outfit.
Black and Pink nails
Black and Pink nails are perfect for a edgy and modern look. They are daring and sure to get noticed, or a nod to your favorite K-pop girl band.
We gathered 35 different pink nail designs, from short almond shapes to long coffins. We will also show you different fun pink color combos, including light pink nails, barbie pink nails, hot pink nails, baby pink nails, pink and white nails, nude and pink or ones with pink designs.
1) Hot Neon Pink Nails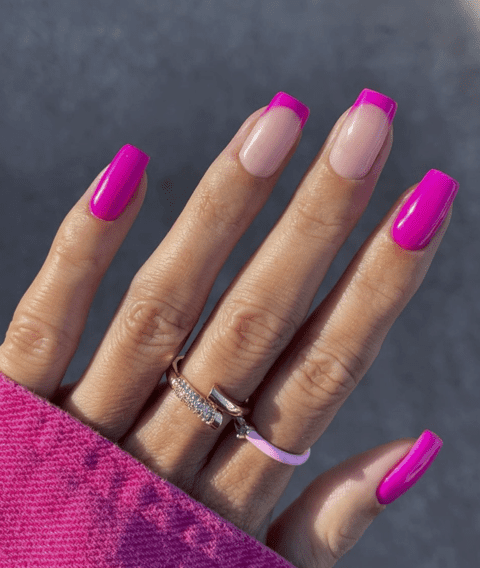 📷 Instagram: gelsbybry
2) Bubblegum Pink Tips Nail Art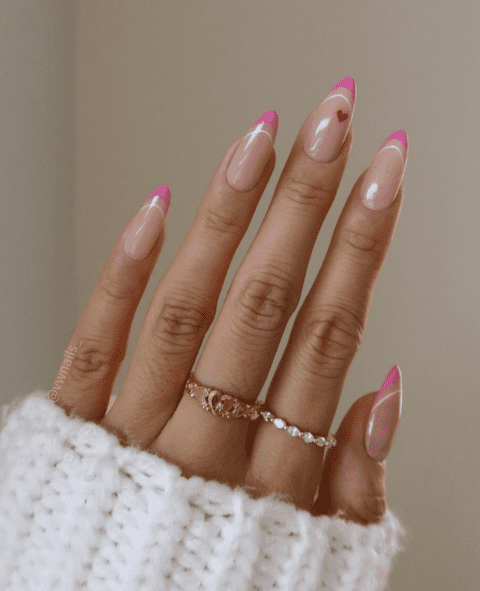 📷 Instagram: vwnails_
3) Barbie Pink Nail Art With Flower Details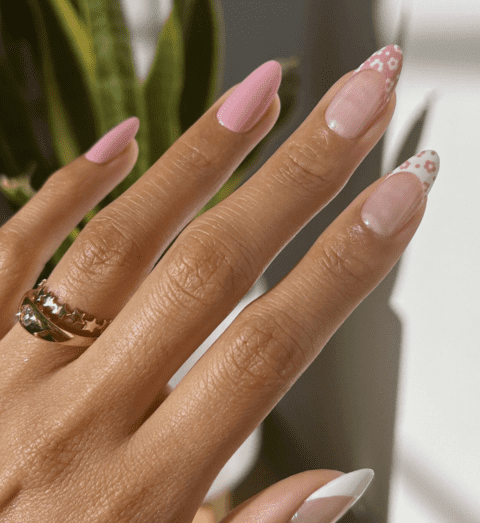 📷 Instagram: overglowedit
4) Pink And White Nail Art With Swirls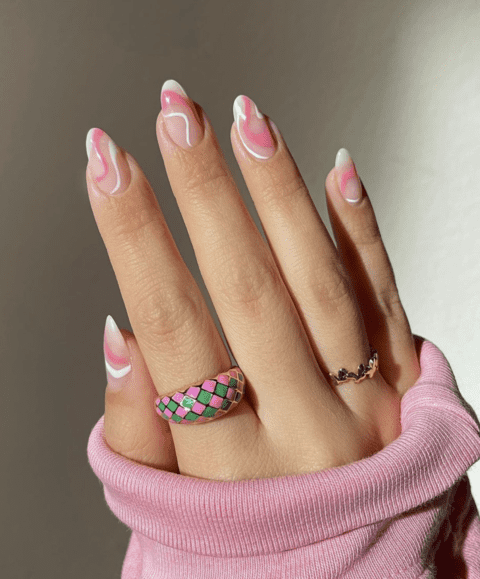 📷 Instagram: amyle.nails
5) Baby Pink Nail Art With Dotted Details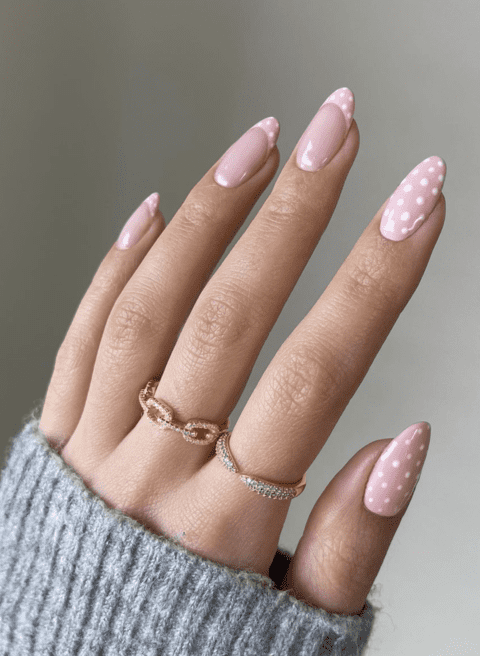 📷 Instagram: heluviee
6) Matte Light Pink Nail Art Press On Nails With Cloud Details

📷 Etsy seller ​​BeautyOnYourTerms
7) Nude Pink Nails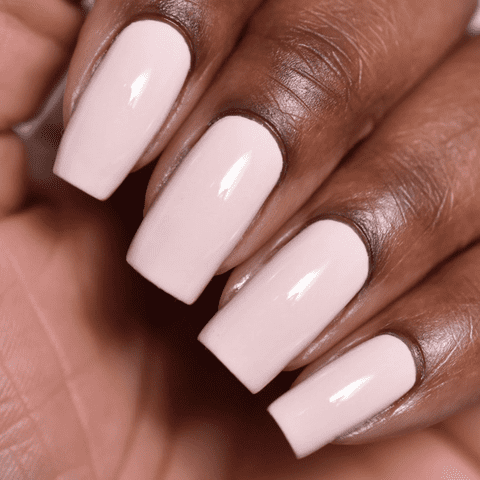 📷 Etsy seller CirqueColors
8) Hello Kitty Pink Nails Art Press On Nails
9) Pink Nails With Glitter

📷 Instagram: poradnik_pazurkoholiczki
10) Ombre Pink Nails

📷 Instagram gel.bymegan
11) French Pink Nails With Cherries Designs
​​
📷 Etsy seller Heyitsjeniley
12) Sunset Pink Nail Art
📷 Instagram: glosshouse
13) Black And Pink Nail Nail Art Press On Nails

📷 Etsy NailCollection
14) White And Pink Nails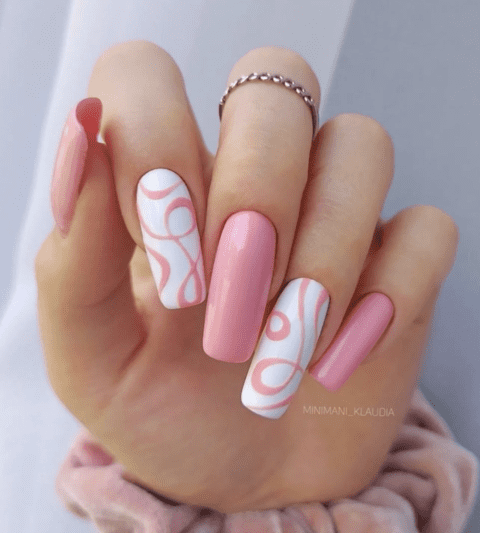 📷 Instagram: minimani_klaudia
15) Hot Summer Pink Short, Square Press On Nails

📷 Etsy seller Wonderlies
16) White And Pink Nails With Swirl Designs
📷Instagram: amberjhnails
17) Taffy Pink And Yellow Nails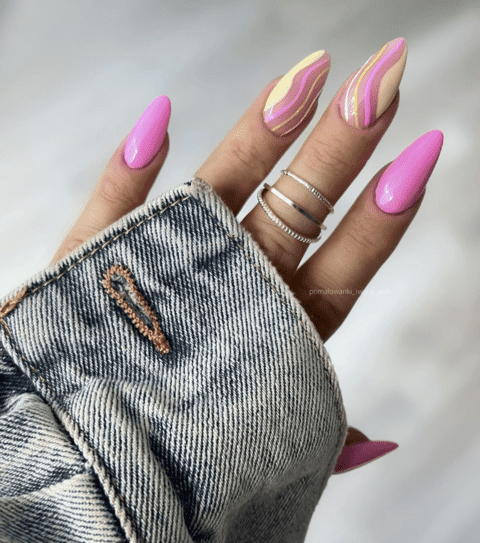 📷 Instagram: pomalowanki_iwona_wilk
18) Pink On Pink Long Coffin Nails

📷 Instagram: nailz.krystal
19) Strawberry Pink Short Nails
📷 Instagram: monmayernails
20) Matte Pink And Black Nails
📷 Instagram: aleksandrawos_indigoedu
21) Pink French Nails With A Twist
📷 Instagram: _nailsbybethany
22) Clear Pink Nails With Flower Details

📷 Instagram: _nailsbybethany
23) Nude Pink Nails With Glitter Tips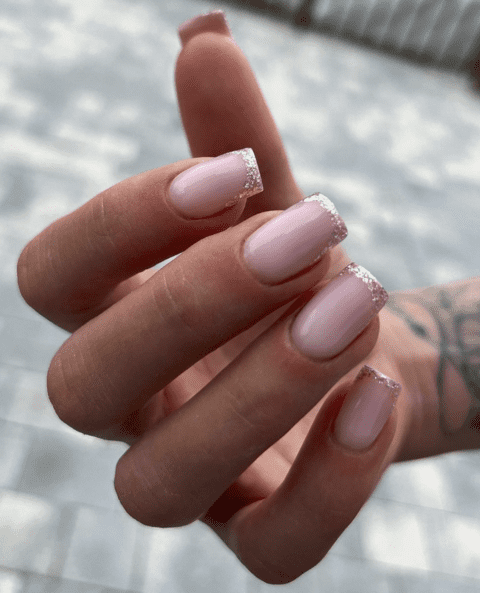 📷 Instagram: mxnails_
24) Glazed Pink Nails With Chrome Powder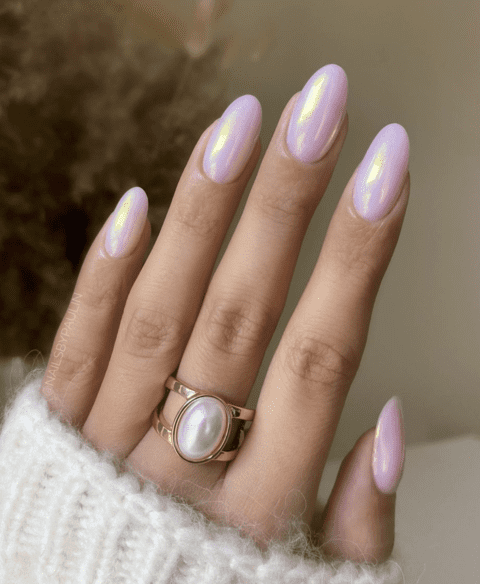 📷 Instagram: nailsbypaulin
25) Marble Pink Nails

📷 Instagram: brushedbyb_
26) Pink And White Long Coffin Nails With Cow Print Details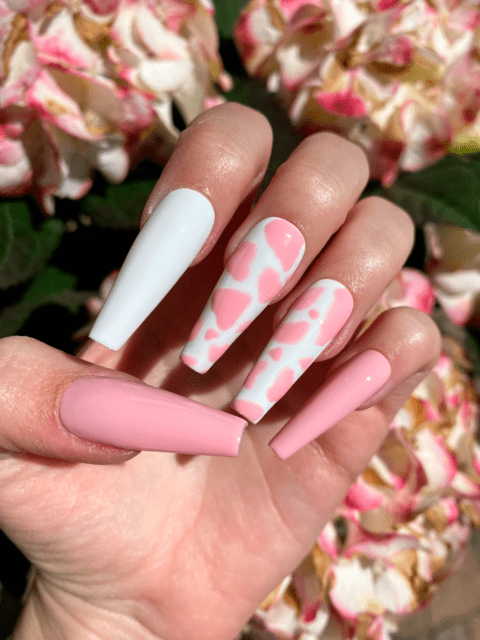 📷 Etsy seller EvesNailBoutique
27) Hot Pink Nails With Glitter Details
📷 Instagram: brunnaestevamdesigner
28) Pink Nude Nails With Floral Designs

📷 Instagram: mama.panikara
29) Pink Nude Nails With French Marble Tips
📷 Instagram: nails_and_soul
30) Summer Hot Pink Nails With Pink Rainbow Road Details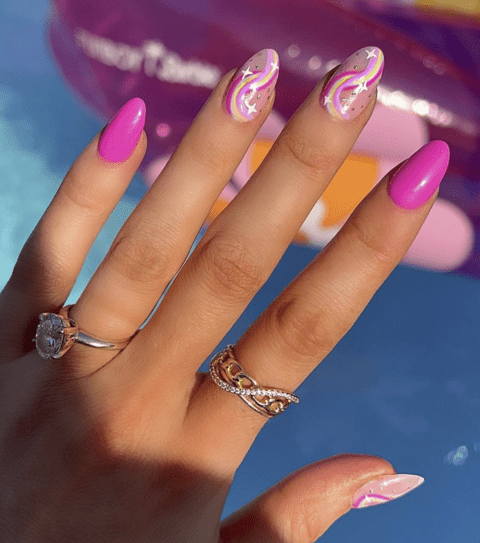 📷 Instagram: paintbucketnails
31) Hot Pink Nail Designs With Daisy Flower Details
📷 Instagram: paintbucketnails
32) Metallic Pink Nails With Crystal Details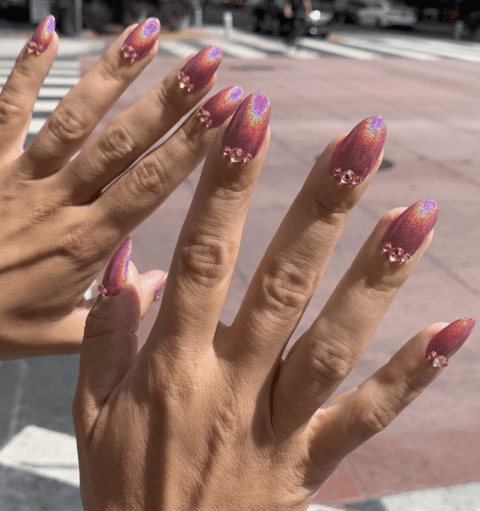 📷 Instagram: jessicawashick
33) Different Shades Of Pink Nails

📷 Instagram: nailsbycini
34) Hot Pink Nails With Floral Designs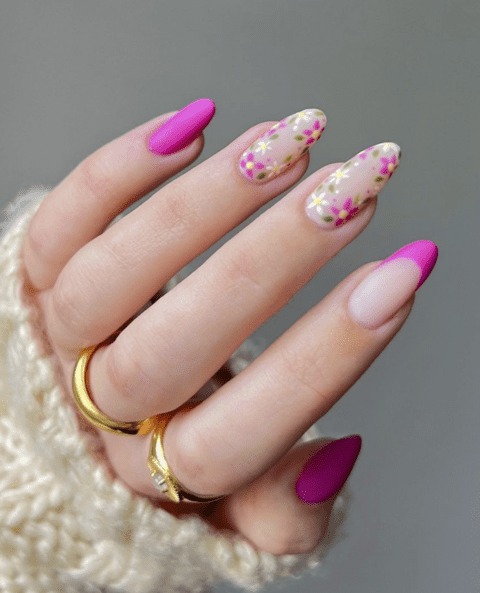 📷 Instagram: amberjhnails
35) Neon Pink And Yellow Nails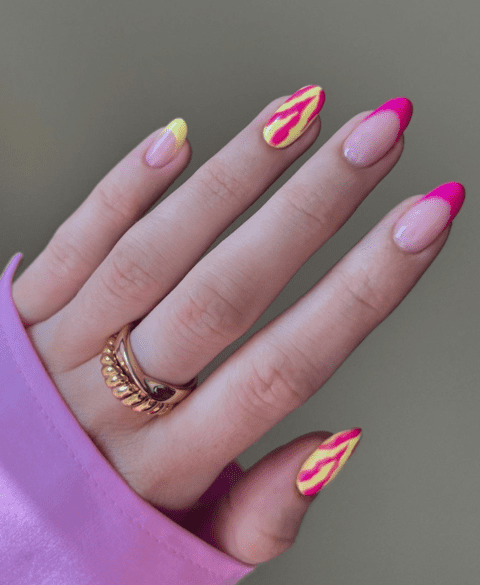 📷 Instagram: amberjhnails