Sage green nails are the perfect way to add a touch of natural beauty to your look. Sage green is a soft, earthy color, making it perfect for any occasion whether you go going for simple nails or more creative fun ones. This muted green shade is a great option for those who want to add a touch of sophistication and elegance to their nail look.
One of the advantages of using sage green in your nail design is that it is a very versatile color. It can be paired with almost any other color, including pastels, neutrals, and even bold shades. This makes it easy to create a wide range of nail designs, from simple and chic to bold and daring.
One disadvantage of sage green is that it can be difficult to find in stores. This color is not as popular as some other shades, so it can be hard to find high-quality polish in this shade. Additionally, some people may find that sage green is not as long-lasting as other colors, so you may need to reapply your polish more frequently.
Where to best use sage green nail polish? This color is a great option for formal occasions, such as weddings or black-tie events. It is also a great choice for everyday wear, as it is subtle and understated but still adds a touch of color to your nail look. You can also use sage green as an accent color in a more complex nail design, or pair it with other shades of green for a more dramatic look.
There are endless possibilities when it comes to creating your very own sage green nails. I've tried to gather a variety of different styles here for your next manicure trip. Pairing sage green with other earth tones is a great way to create a natural-looking manicure. Try pairing it with brown, nude, or even black for a more dramatic look. If you want your sage green nails to really stand out, try adding a pop of color with accent nails. Yellow, orange, and pink all look great with sage green and add a touch of fun to your look. Here are some initial ideas for sage green nails.
Plain Sage Green Nails
If you want to keep your sage green nails simple, try plain sage green polish. This is a great option for those who are new to wearing sage green nails or for those who want an understated look.
Green French Tip Nails
For a classic twist on sage green nails, try a french tip design with the sage green applied to just the tip of the nail. This is a great option for those who want something more elevated and subtle.
Green and Gold Nails
If you want to add a touch of luxury to your sage green nails, try pairing the color with gold. This could be anything from a gold glitter accent nail to simply adding a thin line of gold around the edge of your nails. We love this because your nails would look both classy and cute.
Sage Green Marble nails
For a unique take on sage green nails, try doing a marble design. This can be done by creating swirls in the polish or by using a water marbling technique by starting with a white base and then dipping into sage green nail polish stirred in a cup.
Green Nail Design with Leaves and Flowers
For a nature-inspired manicure, we are seeing a ton of leaves or flowers with sage green nails. This could be anything from a simple sprig of rosemary to an intricate floral design.
No matter how you choose to style them, sage green nails versatile, classy and chic. In this blog post, we will show you 26 different ways to wear the coolest sage green nail designs.
1) Watercolor-inspired sage green nails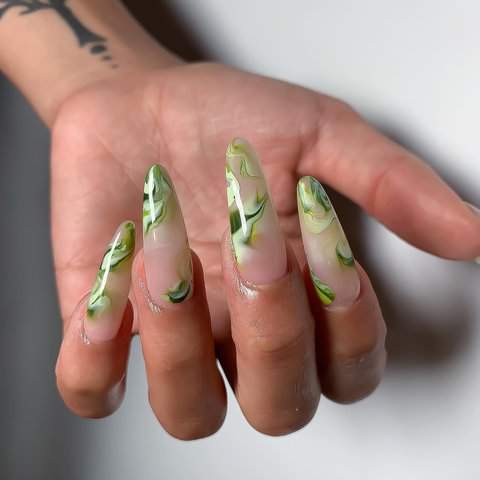 nails_and_soul / Instagram
2) Marble green nails with gold accent

Safinailstudio / Instagram
3) Green nails with white french tip accent
Image and nail art sunflowers_gelnails
4) Terrazzo technique with white and sage green nails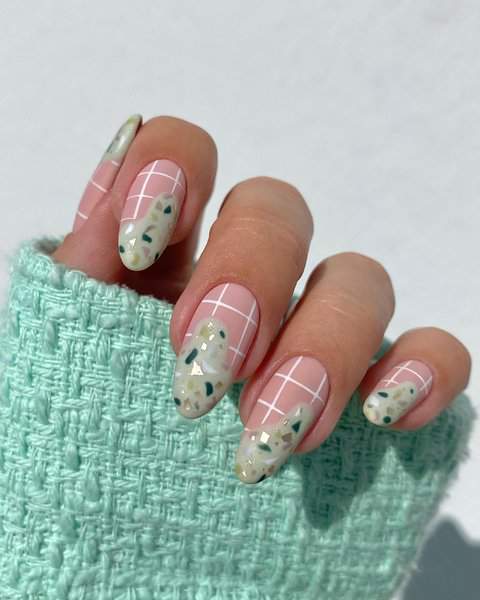 Heygreatnails / / Instagram
5) Marble nails with gold accent
vwnails_ / Instagram
6) French tip green nails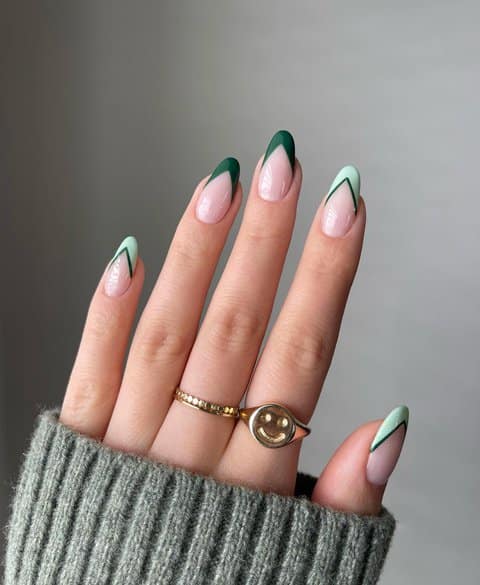 Heluviee / Instagram
7) Green nails with swirl details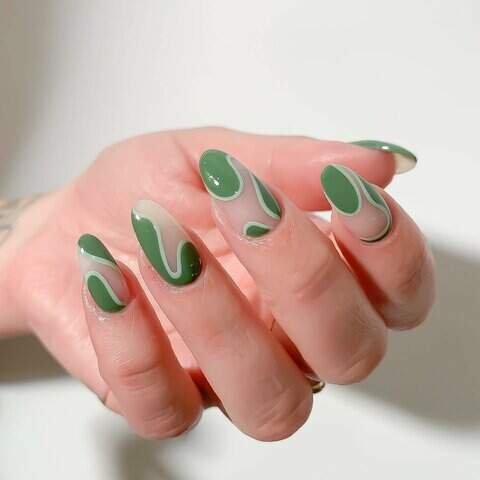 nails_and_soul / Instagram
8) Green nails with leave details
Ninanailedit / Instagram
9) Cute green nails with french tips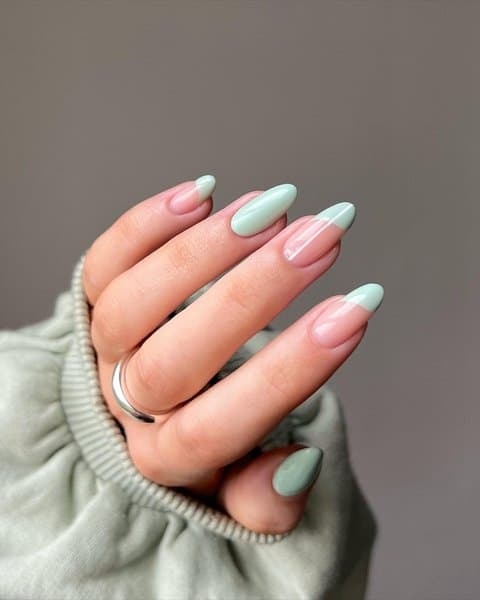 Amberjhnails / Instagram
10) Sparkly green nails with glitter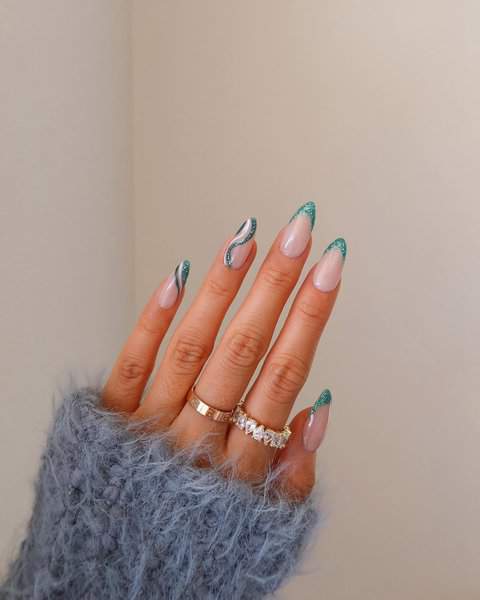 Vwnails_ / Instagram
11) Green and orange nails
Amberjhnails / Instagram
12) Glitter green french tips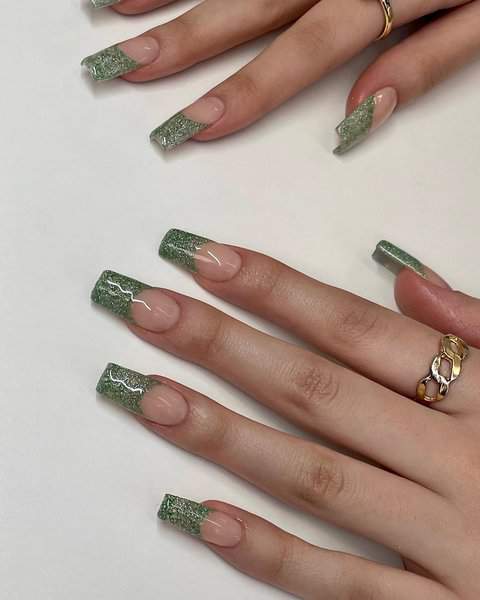 nycnailroom / Instagram
13) White and green french tip nails

heluviee / Instagram
14) Sage green nails with flower details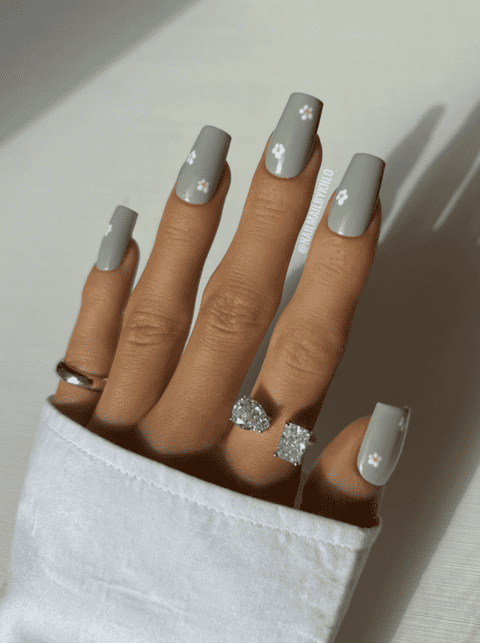 NailMailbyKhlo / Etsy
15) Sage green nails with leave details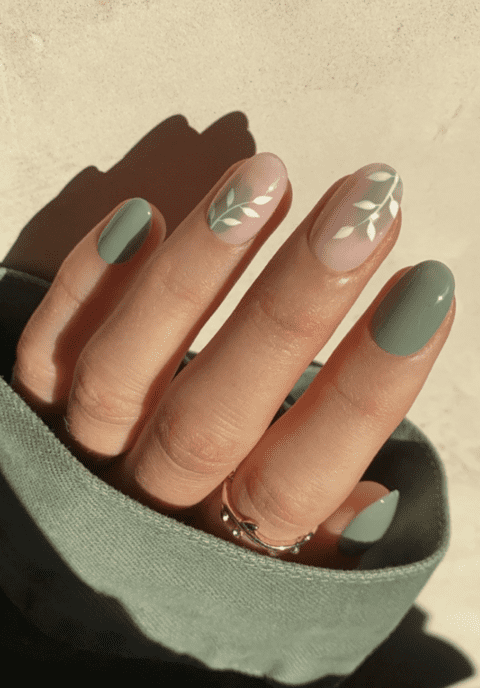 Enroutenails / Etsy
16) Sage green speckled nails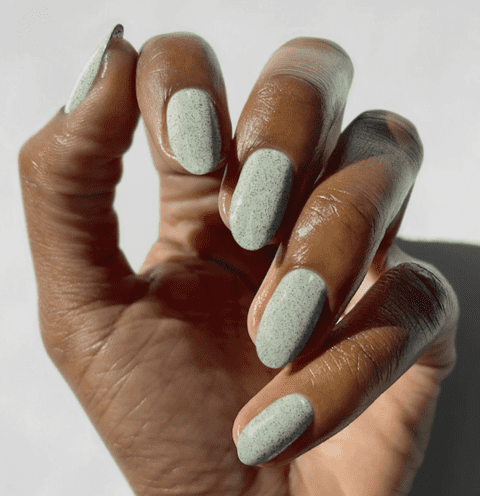 CirqueColors / Etsy
17) Sage green nails with floral accents
Ninanailedit / Instagram
18) Long sage green polish nails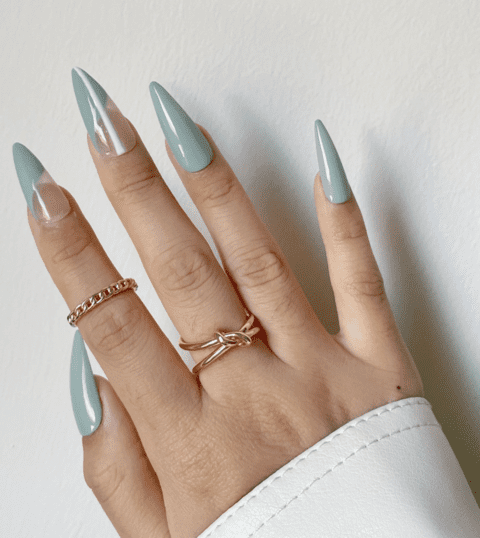 PressedSoul / Etsy
19) Sage green french tips nails with smiley details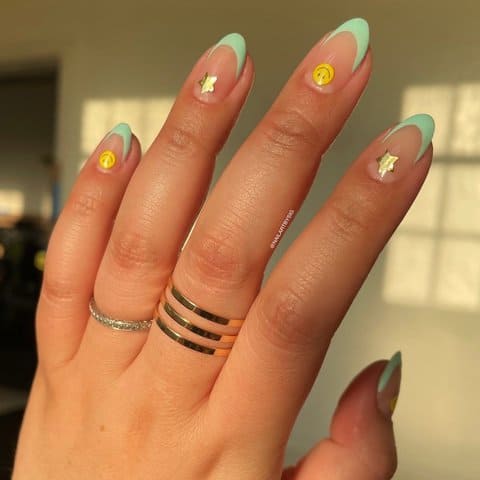 Nailartbysig / Instagram
20) Sage green nails with daisy flowers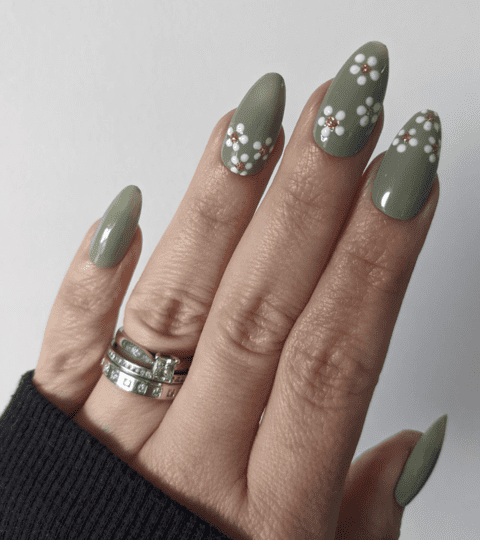 BirchTreeBeautyShop / Etsy
21) Sage green nails with leave designs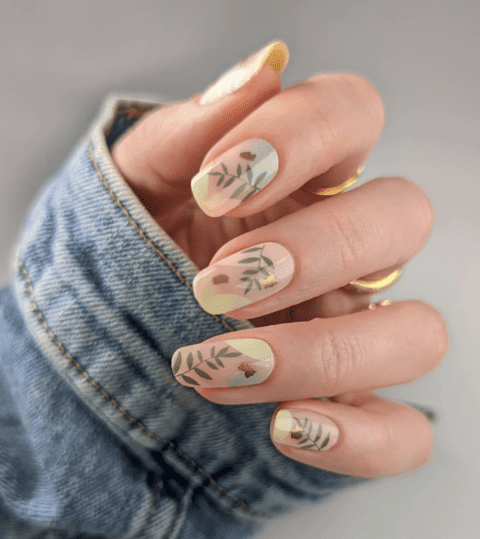 22) Green and pink nails with swirls
Heygreatnails / Instagram
23) Safe Green with Gold Nails
Safinailstudio / Instagram
24) Sage green jelly nails
Polished_yogi / Instagram
25) Sage green nails with fruits details
Safinailstudio / Instagram
26) Sage green and Grey Nails