French Tip Nails are a great way to add some personality and style to your look. French Tip Nails are a type of nail art that involves painting the tips of your nails a different color than the base. This can be done in a variety of ways, with different patterns and geometric designs. This can be a great way to add some color and life to an otherwise plain look. French Tip Nails can be subtle or flashy, depending on your style and how you decide to do add to your tips.
One advantage of French tip nails is that they are versatile and can be worn for a variety of occasions. Whether you are attending a formal event or simply going to work, French tip nails can add a touch of sophistication to your overall look.
Another advantage is that they are relatively easy to do at home. With the right tools and techniques, you can create the perfect French tip nails without having to visit a salon.
However, one disadvantage of French tip nails is that they can be prone to chipping and peeling. Because the tip is white or light-colored, any imperfections or damage to the nail can easily be noticed. It is important to properly maintain and care for your nails in order to keep them looking their best.
Another disadvantage is that French tip nails can sometimes look outdated or overly conservative. If you are looking for a more modern or edgy nail design, French tip nails may not be the best choice.
We curated 65 French Tip Nail Designs to show a variety of styles. So whether you're a beginner or an experienced nail artist, these French tip nail ideas are sure to inspire you!
1)
📷 disseynails / Instagram
2)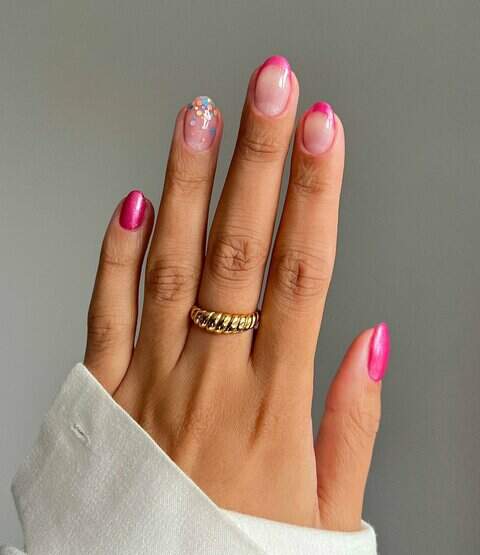 Pink french tip nails via 📷 iramshelton / Instagram
3)
📷 gellybeannails / Instagram
4)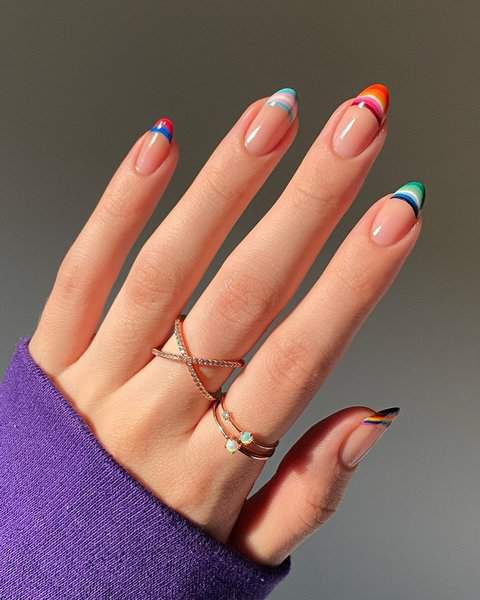 📷 polished_yogi / Instagram
5)
Classy white french tip nails via 📷 paintbucketnails / Instagram
6)
📷 paintboxnails / Instagram
7)

Yellow french tip nails via 📷 emenstudio_ / Instagram
8)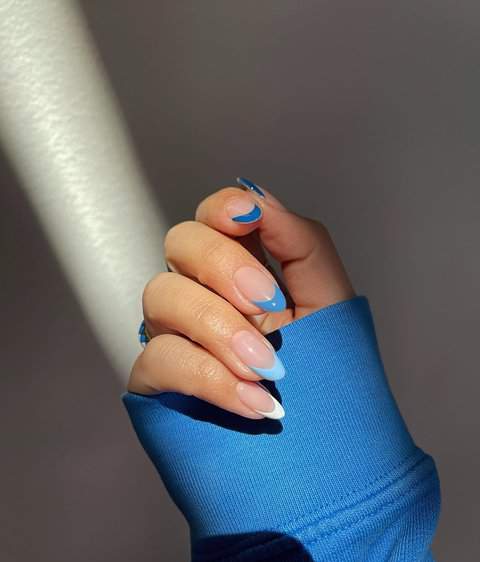 Ombre blue french tip nails 📷 amyle.nails / Instagram
9)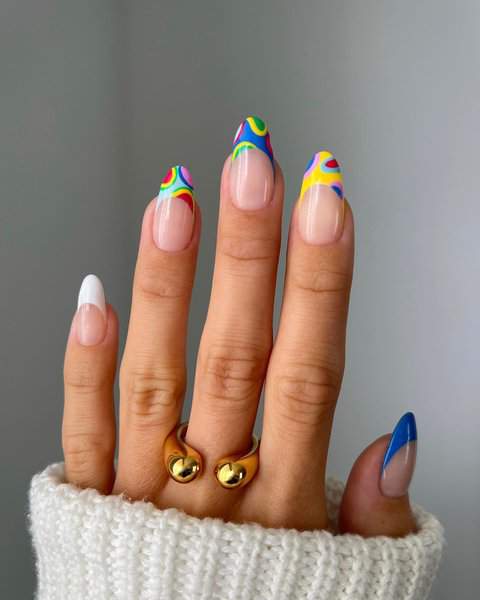 📷 nailsbysmf / Instagram
10)
📷 overglowedit / Instagram
11)
📷 paintbucketnails / Instagram
12)
📷 heluviee / Instagram
13)
Ombre french tips 📷 nails_and_soul / Instagram
14)
📷 vwnails_ / Instagram
15)
Short french tip nails via 📷 bagabieva_nails / Instagram
16)
📷 reigning_beautyy / Instagram
17)
📷 amberjhnails / Instagram
18)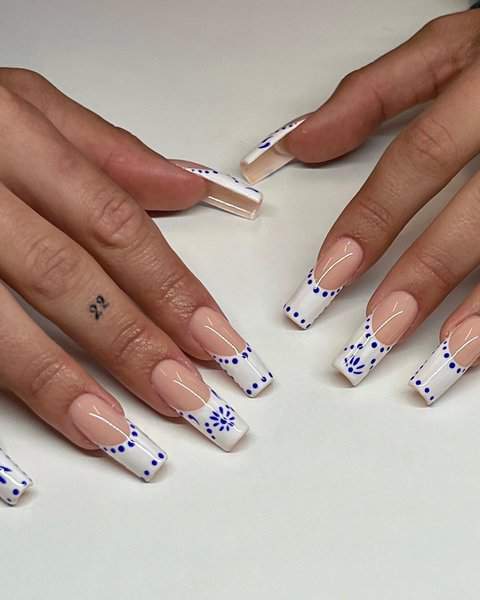 📷 nycnailroom / Instagram
19)
📷 nailbow.skg / Instagram
20)
Red french tip nails via 📷 net_nail / Instagram
21)
📷 nailartbysig / Instagram
22)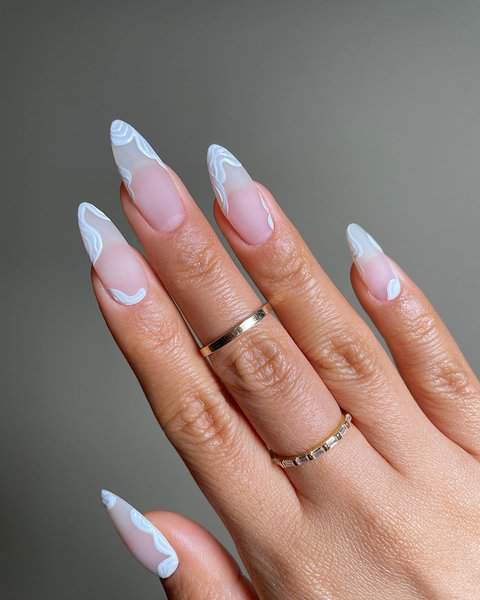 White tip nails via 📷 sansungnails / Instagram
23)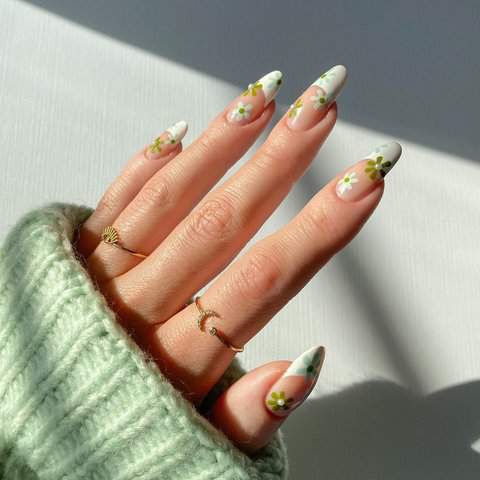 📷 lightslacquer / Instagram
24)
📷 amelodyxnails / Instagram
25)
📷 heygreatnails / Instagram
26)
📷 polished_yogi / Instagram
27)
📷 disseynails / Instagram
28)
📷 gellybeannails / Instagram
29)
Green french tip nails via 📷 gel.bymegan / Instagram
30)
📷 melanated.mani / Instagram
31)
Black french tip nails via 📷 betina_goldstein / Instagram
32)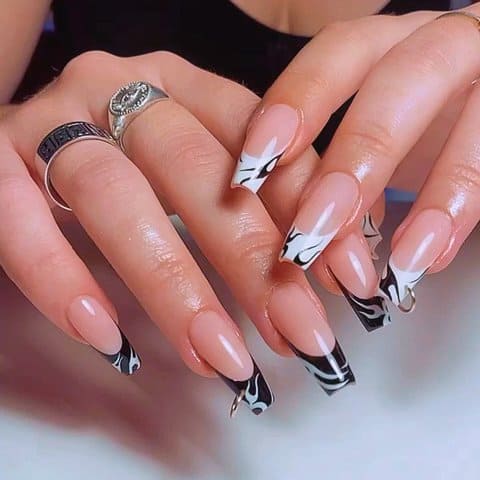 📷 3615_zbobinails / Instagram
33)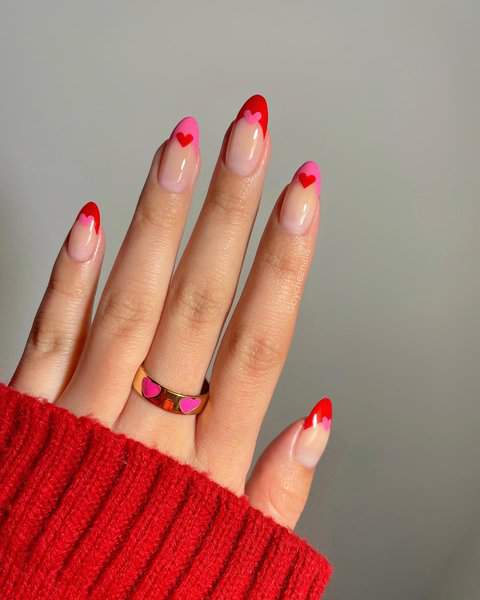 📷 bycheznails / Instagram
34)
📷 thehangedit / Instagram
35)
📷 iramshelton / Instagram
36)
📷 MeaniePixie / Etsy
37)
📷 HelloHelloNails / Etsy
38)
📷 LavaaBeauty / Etsy
39)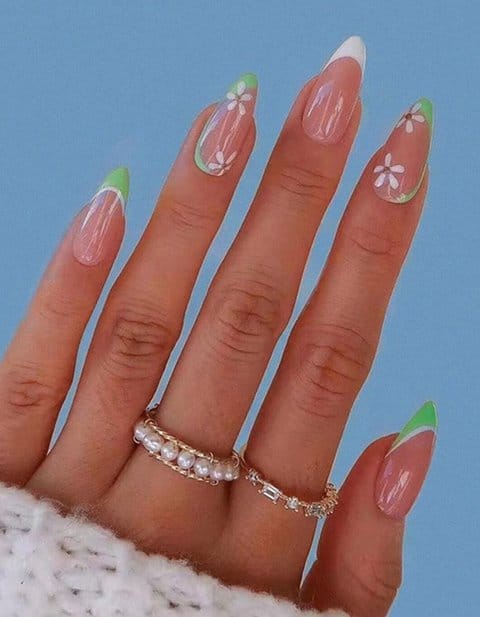 📷 DemureGoods / Etsy
40)
Coffin nails via 📷 ZaizaJewellers / Etsy
41)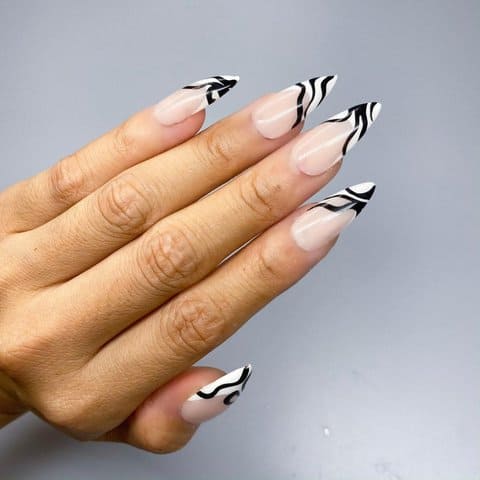 📷 HelloHelloNails / Etsy
42)
📷 Olive & June / Instagram
43)
📷 Essie / Instagram
44)
Blue french tip nails via 📷 OPI / Instagram
45)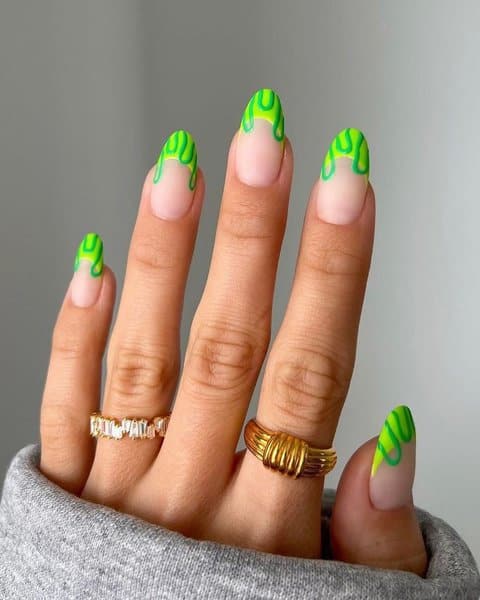 Neon french tip nails via 📷 Orly / Instagram
46)
47)
48)
49)
📷 Manime
50)
Gold french tip nails via 📷 paintboxnails / Instagram
51)
📷 emenstudio_ / Instagram
52)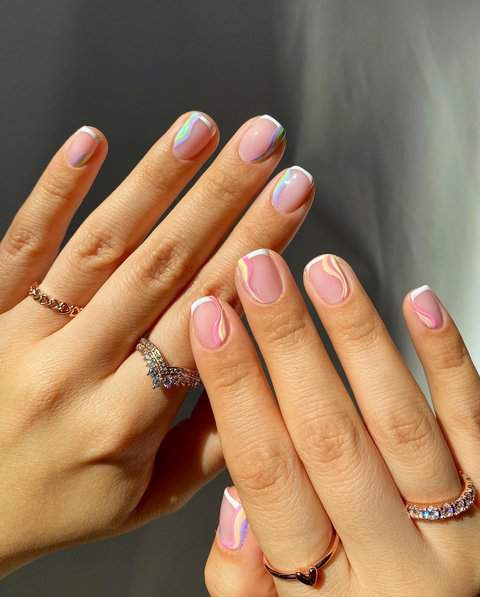 📷 amyle.nails / Instagram
53)
📷 nailsbysmf / Instagram
54)
Colored french tips via 📷 overglowedit / Instagram
55)
📷 paintbucketnails / Instagram
56)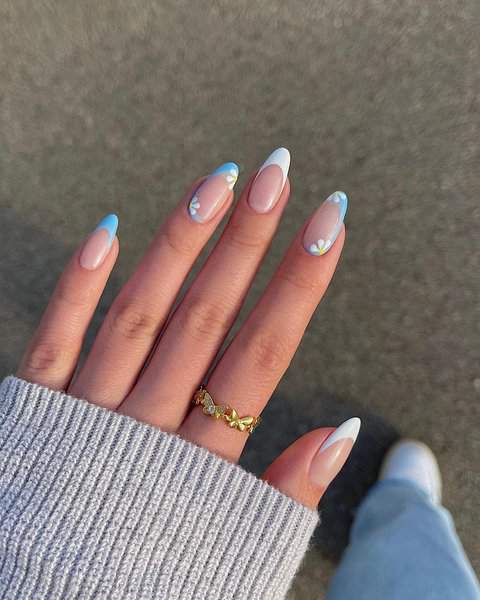 📷 heluviee / Instagram
57)
📷 nails_and_soul / Instagram
58)
📷 vwnails_ / Instagram
59)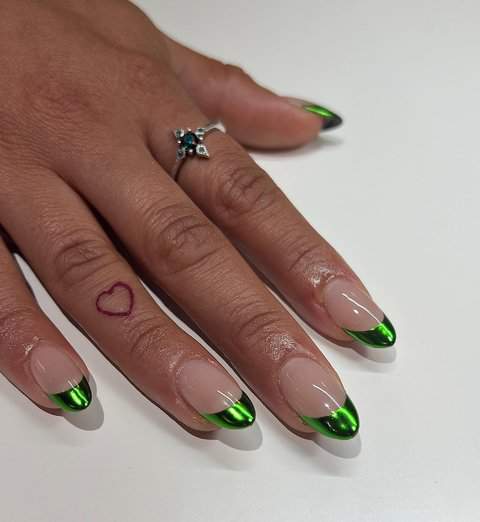 📷 nailedbyyans / Instagram
60)
📷 goscratchit / Instagram
61)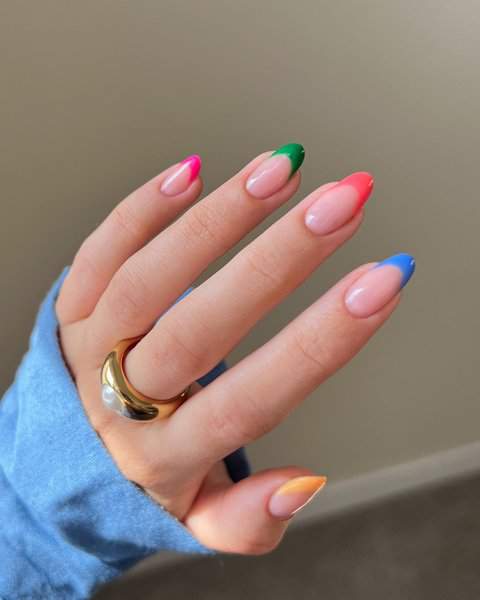 📷 amberjhnails / Instagram
62)
📷 nycnailroom / Instagram
63)
Ombre nails via 📷 nailbow.skg / Instagram
64)
📷 net_nail / Instagram
65)
📷 nailartbysig / Instagram