Swirl nails are the perfect way to add a touch of creativity and fun to your manicure. Swirl nail designs can be as simple or complex as you want them to be. These designs are created by swirling different colors together, creating a unique and eye-catching look.
One of the biggest advantages of swirl nail designs is the endless possibilities. You can use any color combination you want, allowing you to truly express your individuality and creativity. These designs are also perfect for adding a pop of color to a neutral outfit, or dressing up a more formal outfit.
Another advantage of swirl nail designs is that they can be done in a variety of styles, from simple and elegant to bold and vibrant. This means that there is a swirl nail design that will suit every person and every occasion.
However, there are also some disadvantages to consider. One of the biggest challenges of creating swirl nail designs is getting the colors to blend together smoothly. This can be difficult for those with less experience in nail art, and may require some practice to master.
Additionally, swirl nail designs can be time-consuming to create. This means that they may not be the best option for those who are in a hurry or don't have a lot of time to dedicate to their nail art.
When it comes to when best to use swirl nail designs, the answer is simple: anytime! These designs are perfect for casual occasions, formal events, and everything in between. Just be sure to choose colors that complement your outfit and the occasion, and you'll be sure to turn heads wherever you go.
In conclusion, swirl nail designs are a fun and unique way to add some excitement to your nail art. With their endless possibilities and versatility, they are perfect for any occasion and any outfit. Just be prepared to put in a little extra effort to get the perfect blend, and you'll be sure to love your swirl nail designs.
Here are a few ideas to get you started:
Glitter Swirl Nails
Add some sparkle to your nails with a swirl of glitter. This is perfect for a special occasion or when you want to glam up your look.
French Manicure Swirl
A classic French manicure with a twist, add a swirl of color to the tips of your nails for a fun and flirty look.
Ombre Swirl Nails
Give your nails an on-trend ombre effect with a swirl of color. This is perfect for a summer look.
Metallic Swirl Nails
Add some glamor to your nails with a swirl of metallic color. This is perfect for a night out on the town.
Pastel Swirl Nails
Soft and feminine, pastel swirl nails are perfect for everyday wear. Choose several different colors to create a pretty ombre effect.
Check out the list below for our 50 favorite Swirl Nail Ideas
1)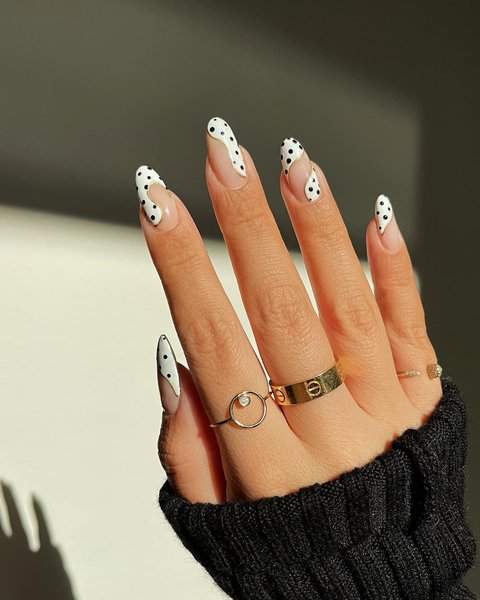 Black and white polka dot swirl nails via 📷 amyle.nails / Instagram
2)
Pink and green swirl nails with french tips via 📷 heluviee / Instagram
3)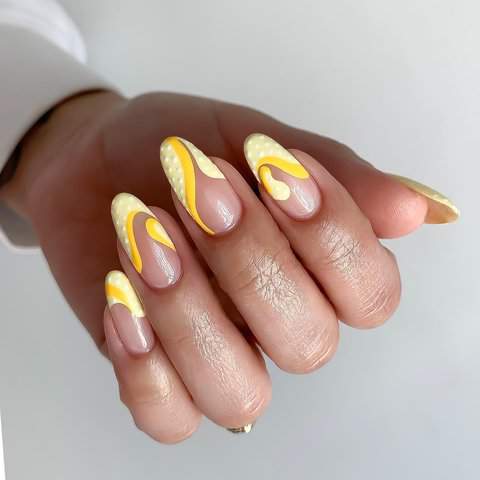 Yellow swirl nails via 📷 nails_and_soul / Instagram
4)
Rainbow swirl nails via 📷 artdecom / Instagram
5)
📷tatjanails / Instagram
6)
Cow print nails via 📷 mydumbnails / Instagram
7)
Pink swirls nails via 📷amyle.nails / Instagram
8)
Colored swirl nails via 📷nailsbysmf / Instagram
9)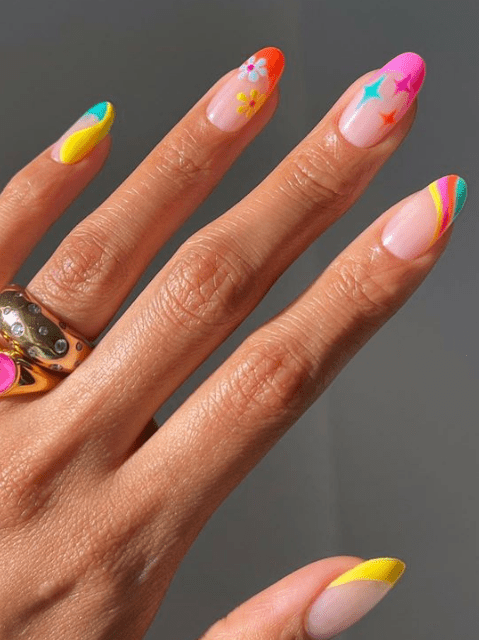 📷 overglowedit/ Instagram
10)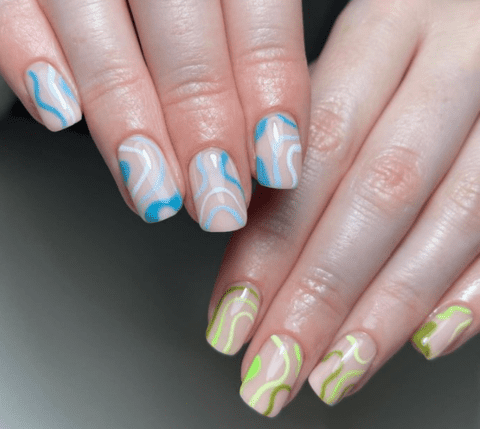 📷natb.nails / Instagram
11)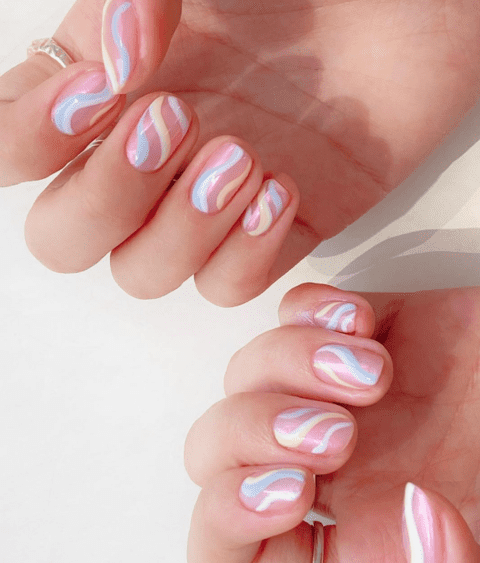 📷nailtystudio / Instagram
12)
📷bagabieva_nails / Instagram
13)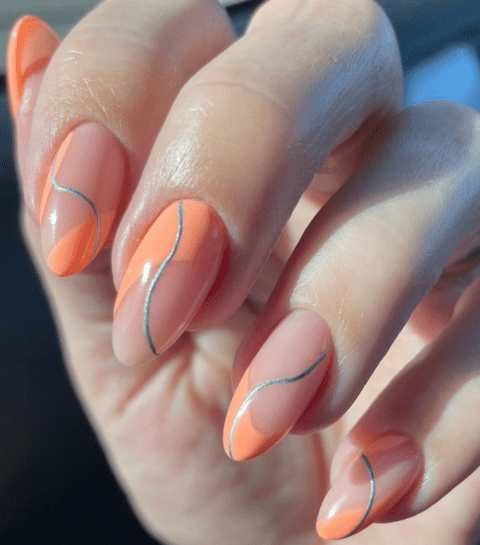 📷reigning_beautyy / Instagram
14)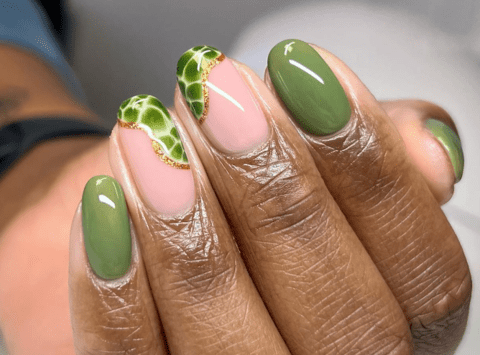 📷gellybeannails / Instagram
15)
📷3615_zbobinails / Instagram
16)
📷nailedbyyans / Instagram
17)
📷tatjanails / Instagram
18)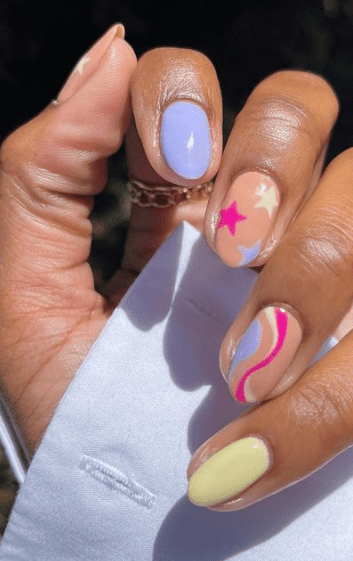 📷 lolo.nailedit/ Instagram
19)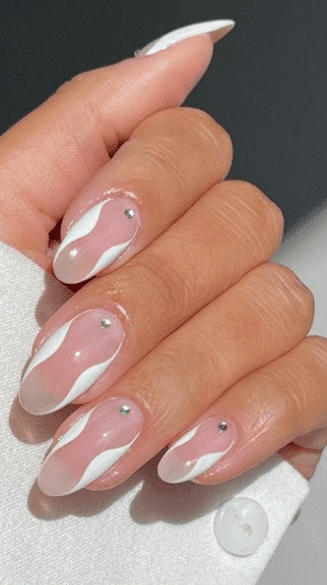 White swirls nails via 📷 iramshelton/ Instagram
20)
📷 nails_and_soul / Instagram
21)
📷 bycheznails/ Instagram
22)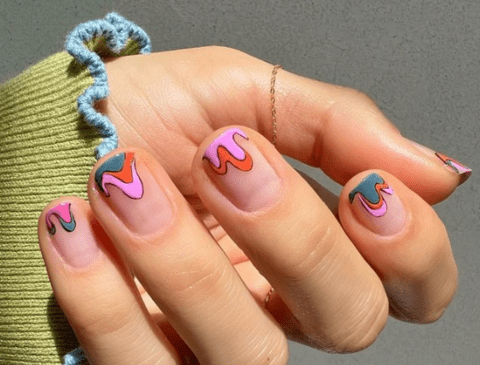 📷 betina_goldstein/ Instagram
23)
Red swirl nails via 📷melanated.mani / Instagram
24)
Purple swirl nails via 📷gel.bymegan / Instagram
25)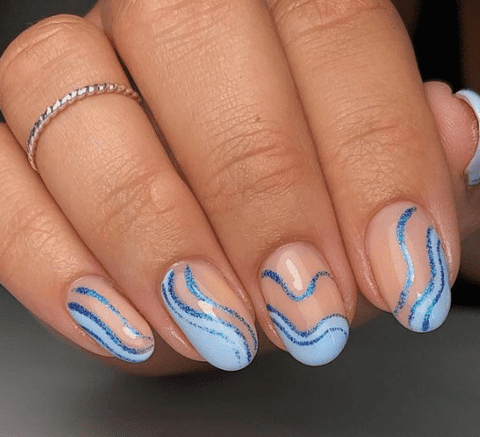 Blue swirl nails via 📷gelbychelle / Instagram
26)
📷that.nailplace / Instagram
27)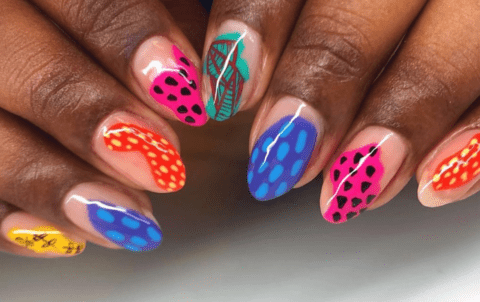 📷thenailboxxchi / Instagram
28)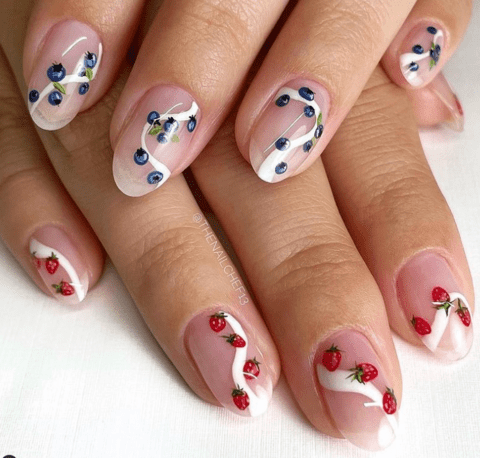 📷thenailchef13 / Instagram
29)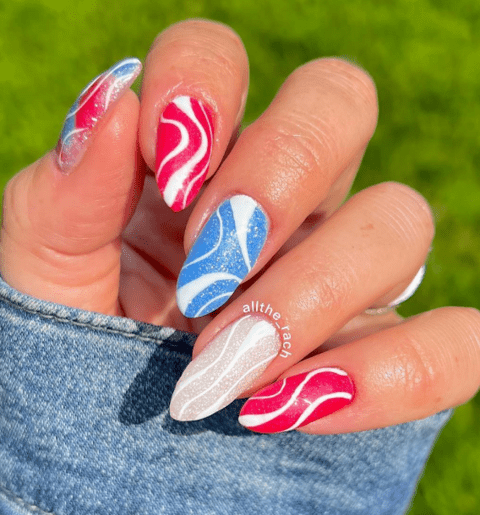 📷allthe_rach / Instagram
30)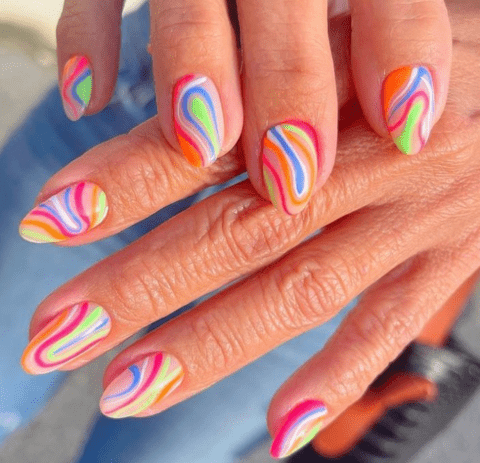 📷cristinainisro / Instagram
31)
Black swirl nails via 📷MeaniePixie / Etsy
32)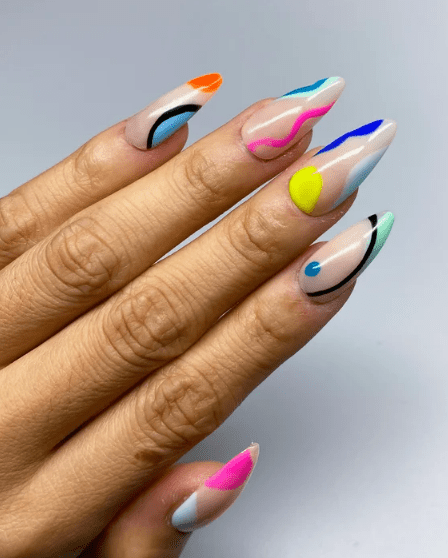 📷 HelloHelloNails/ Etsy
33)
📷DYSNailsLondon / Etsy
34)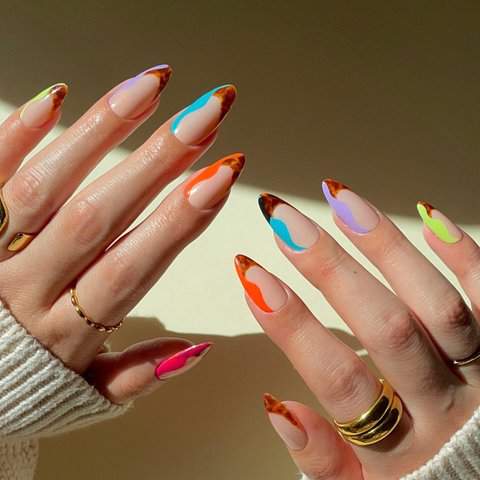 📷lightslacquer / Etsy
35)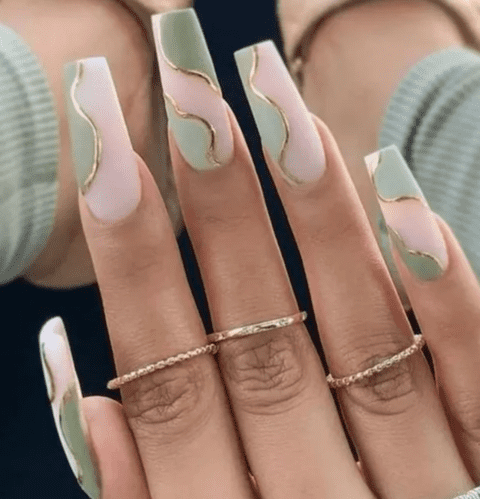 📷ZaizaJewellers / Etsy
36)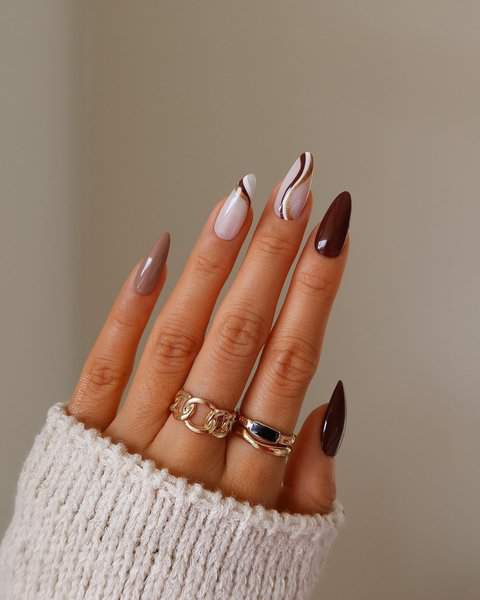 Brown swirl nails via 📷 vwnails_ / Instagram
37)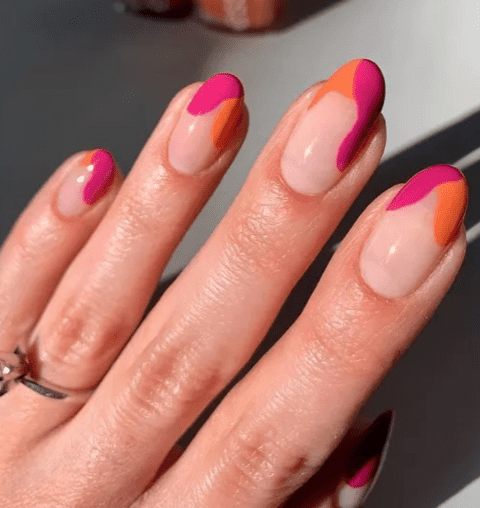 📷essie / Instagram
38)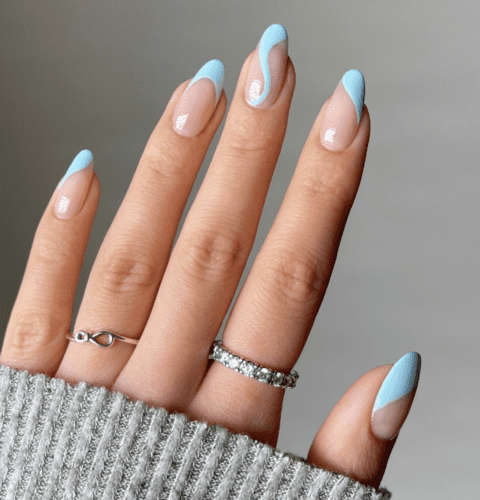 📷opi / Instagram
39)
📷orly / Instagram
40)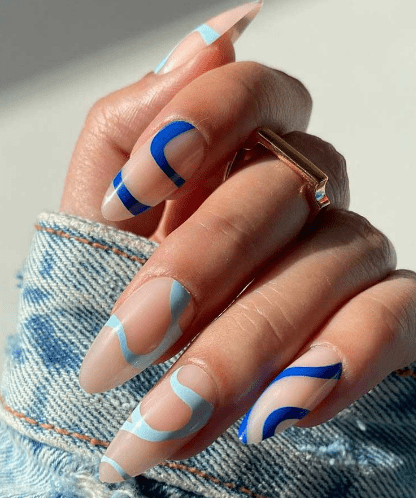 📷 WAVY BLUES/ Glamnetic
41)
📷amyle.nails / Instagram
42)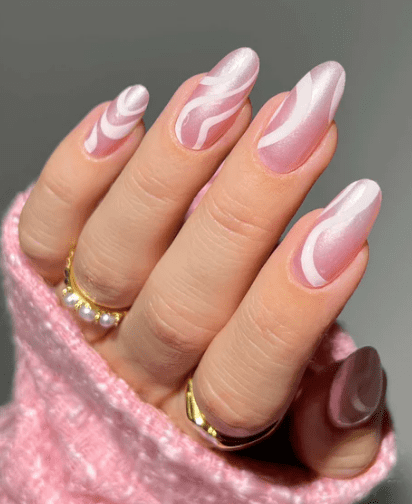 📷 Glazed Barbecore Era/ Manime
43)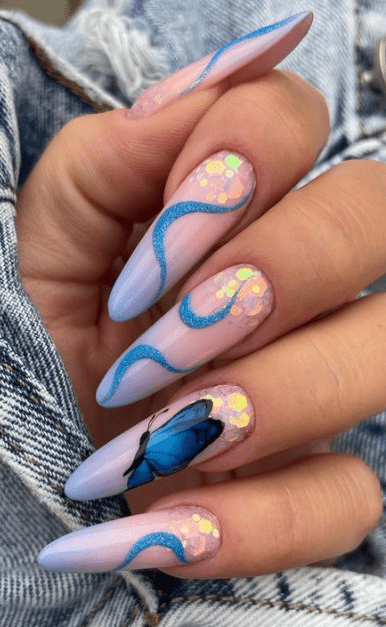 📷black_pazy / Instagram
44)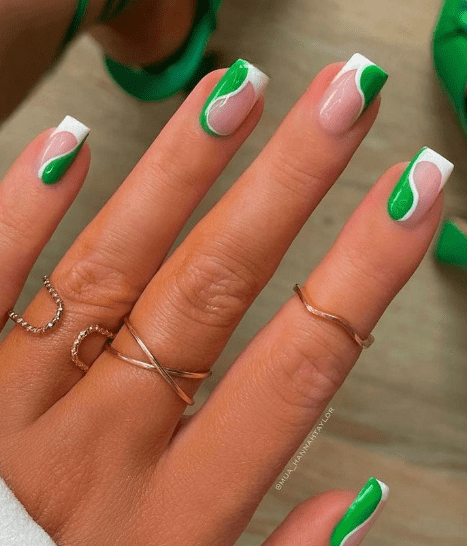 Green and white swirl nails via 📷mua_hannahtaylor / Instagram
45)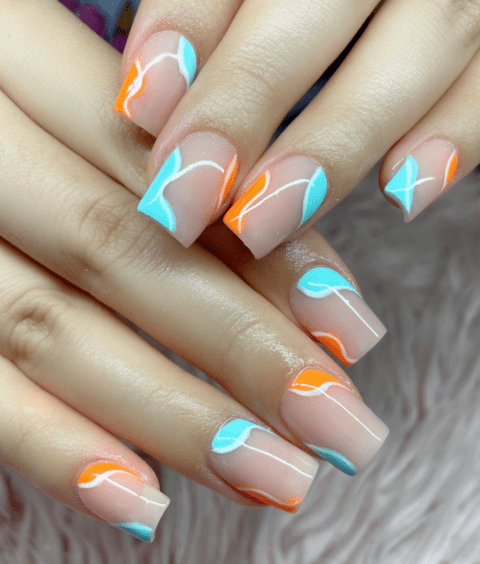 📷velvetstudio.us / Instagram
46)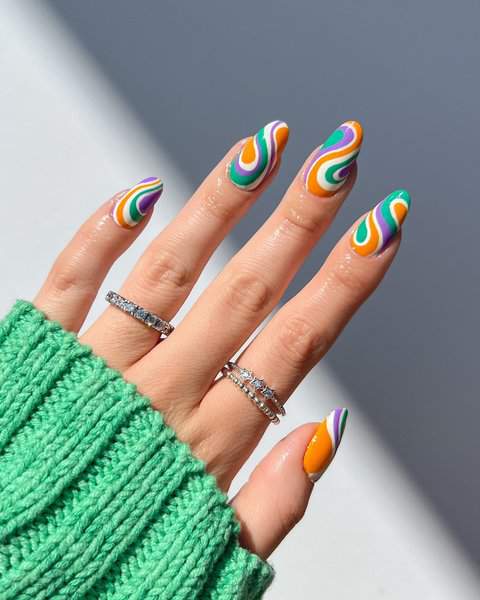 📷lightslacquer / Instagram
47)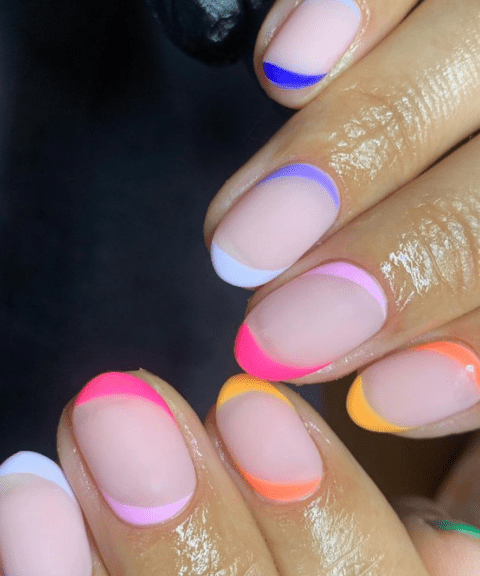 📷studiobarinails / Instagram
48)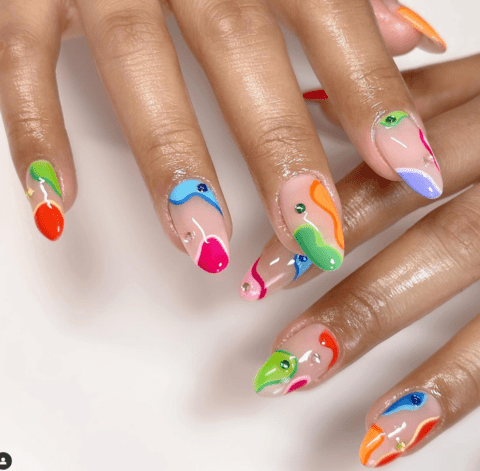 📷nailslpc.xo / Instagram
49)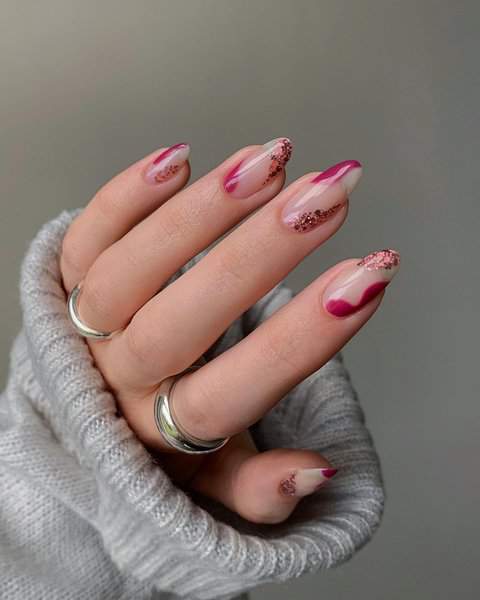 📷amberjhnails / Instagram
50)
📷cuteycles.nails.by.emily / Instagram