If you're looking for a way to update your manicure and add some extra fun, try neon nails for your next manicure. They are eye-catching and fun, and they can be used to create a variety of different looks. Neon Nails are a great way to add an extra flair to your mani with so many bright color options! You can do neon green, neon pink, neon blue, neon yellow, neon purple, and more. There are also endless ways to mix and match these color combinations and designs. Here are a few trends we love for neon nail designs. See below for our 35 favorite neon nail designs.
Neon French Manicure (Neon French Tips)
French manicures are not just limited to white. You can do a neon french manicure with many neon colors. To create this look, start with a white base coat. Then, use a neon polish to paint neon tips onto your nails. Finish with a clear top coat.
Neon Ombre Nails
For a neon ombre look, start with a light base color. Then, use a neon polish to create an ombre effect. Paint the tips of your nails with the neon polish, and then use a brush to blend the color up towards the base of your nails. Finish with a clear top coat.
Neon Glitter Accent Nails
If you want to add a little bit of sparkle to your neon nails, try adding some glitter accent nails! Start with a solid base color. Then, use a neon glitter polish to paint one or two accent nails.
Neon Color Block Nails
Color block nails are a fun and creative way to wear neon nails. Get two contrasting base colors and then use neon polishes to create color blocks on your nails.
Neon Accent Nail
You can also use neon nails as an accent for other nail designs. For example, you could do a dark color on all of your nails except for one neon nail.
Rainbow neon nails
This is a neon nail trend that we are seeing everywhere. For a creative approach to neon nails that can also celebrate Pride, try neon colors in accordance with rainbow colors.
Neon bright summer nails
Summer and neon are almost synonymous recently in the nail world. After all, what's brighter than the sun? Try neon yellow, neon pink, neon lime green, or any other combination of neon colors that you can think of!
1)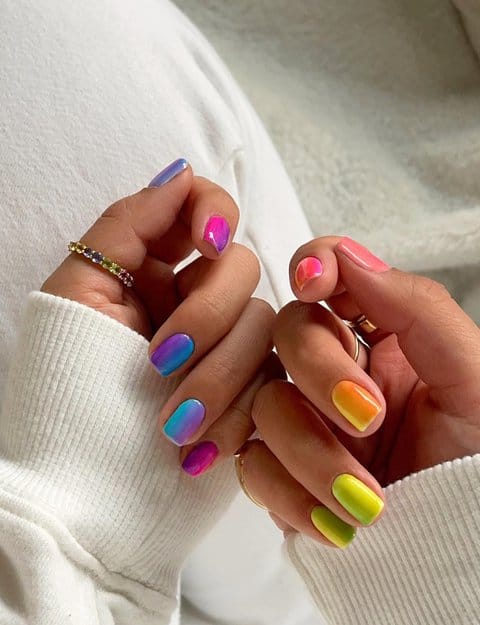 Ombre neon nails via 📷 amyle.nails / Instagram
2)
Neon yellow and blue nails via 📷 nails_and_soul / Instagram
3)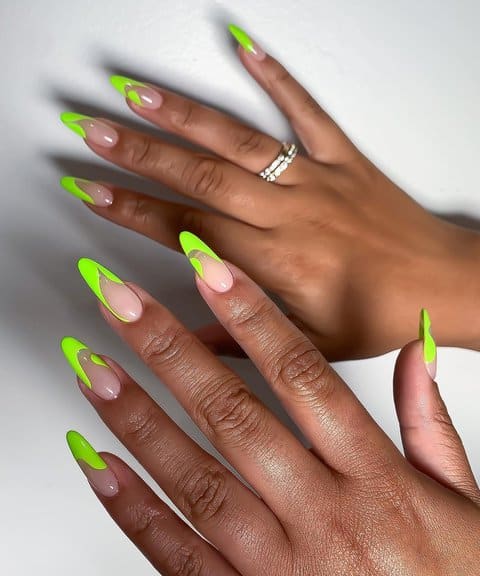 Neon french tips nail via 📷 nails_and_soul / Instagram
4)
Bright orange and neon yellow nails via 📷amyle.nails / Instagram
5)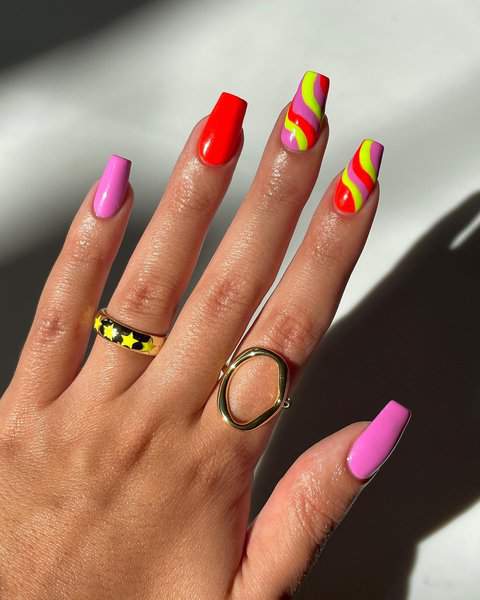 Neon pink and red nails with swirl details via 📷 kuypernailart / Instagram
6)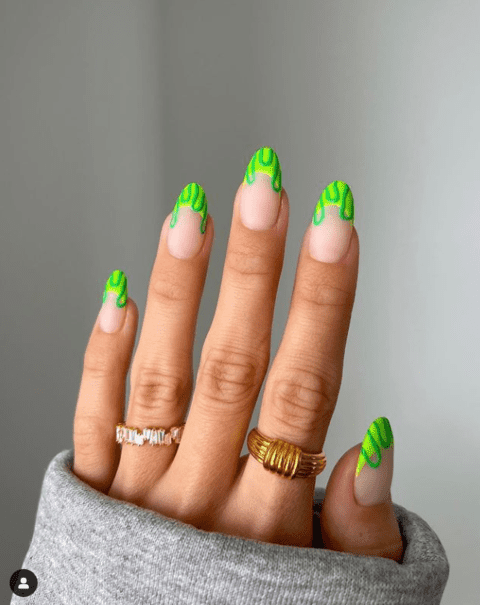 Neon lime green nails via 📷 nailsbysmf / Instagram
7)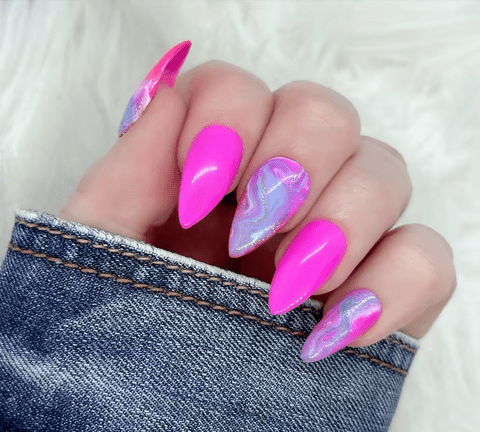 Neon pink nails via 📷BijouNailDesigns / Etsy
8)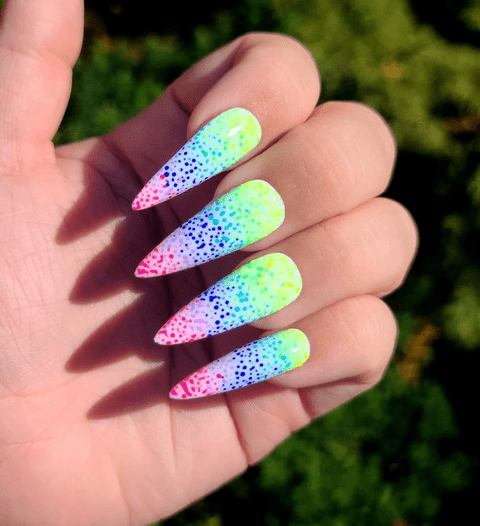 📷CattyClaws / Etsy
9)
📷 BijouNailDesigns / Etsy
10)
Neon french tip nails 📷manisbyannie / Instagram
11)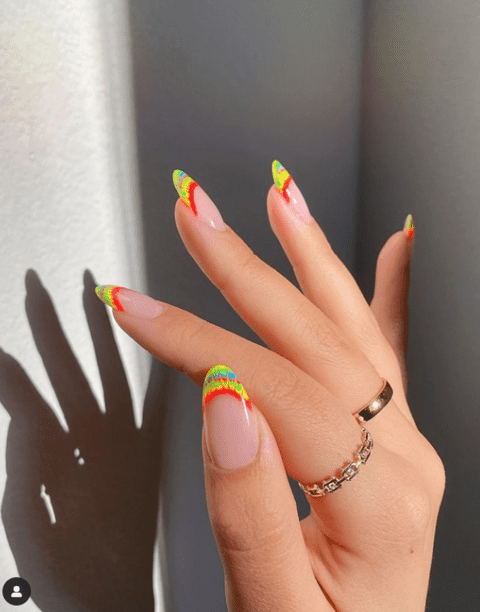 📷 amyle.nails / Instagram
12)
Neon orange nails via 📷PressedByYa / Etsy
13)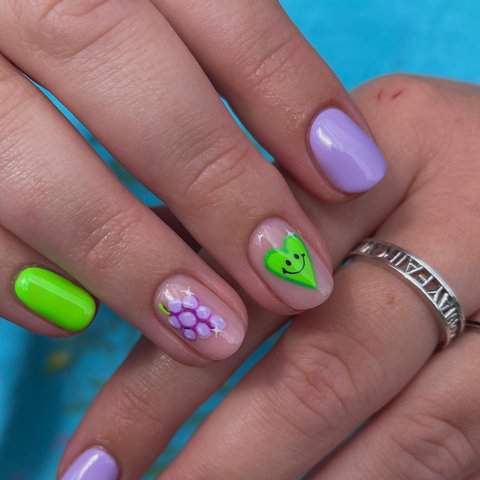 📷manisbyannie / Instagram
14)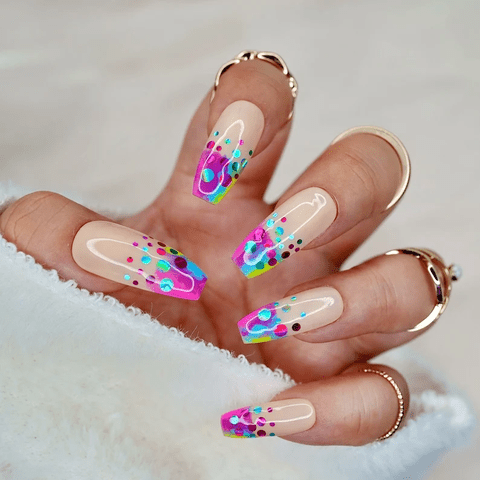 📷PONails / Etsy
15)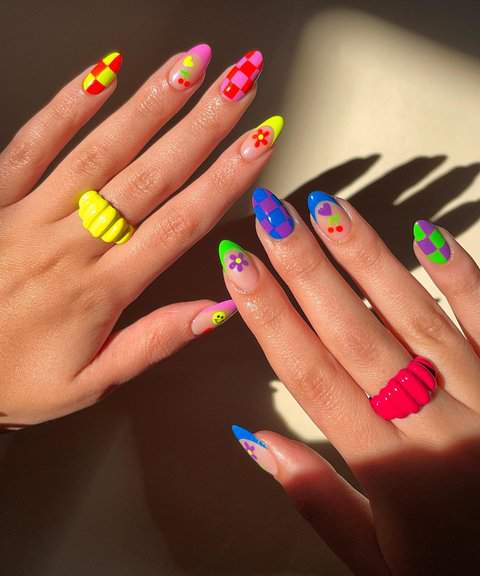 Neon nail art designs via 📷 kuypernailart / Instagram
16)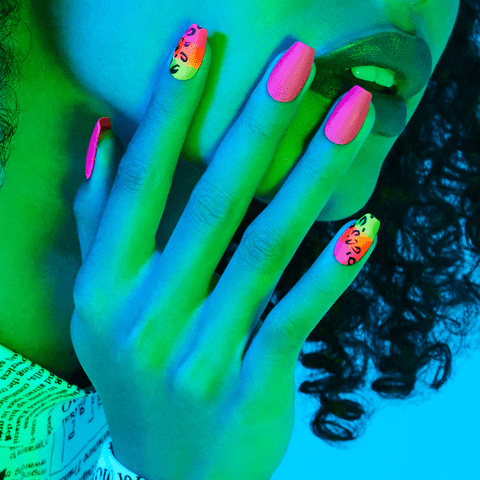 Glow in the dark nail designs via 📷 Dashing Diva
17)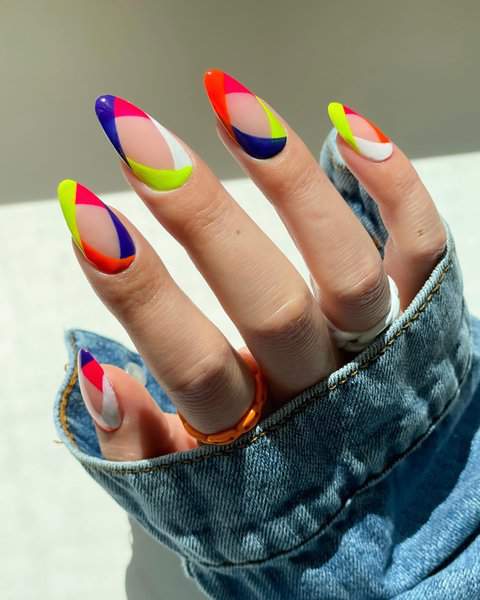 📷disseynails / Instagram
18)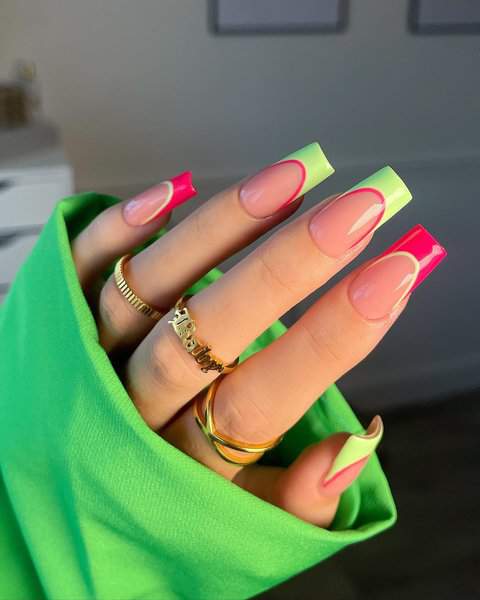 Neon coffin nails via 📷 alyshanailartist / Instagram
19)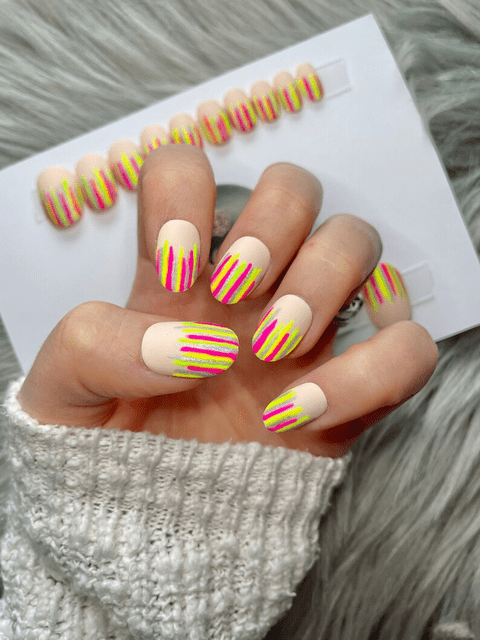 📷Bohochicmode / Etsy
20)
📷 Pressonnailfactory / Etsy
21)
📷 samrosenails / Instagram
22)
📷 naileditbeauty / Instagram
23)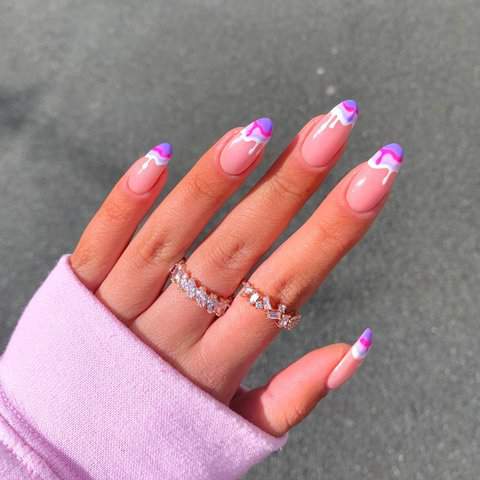 Neon purple nails via 📷 naileditbeauty / Instagram
24)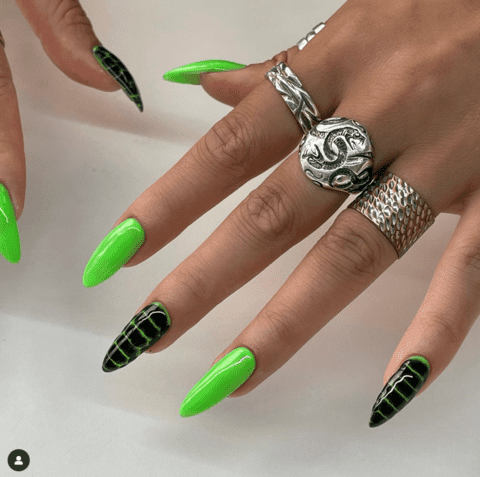 Neon green nails with croc print via 📷 nycnailroom / Instagram
25)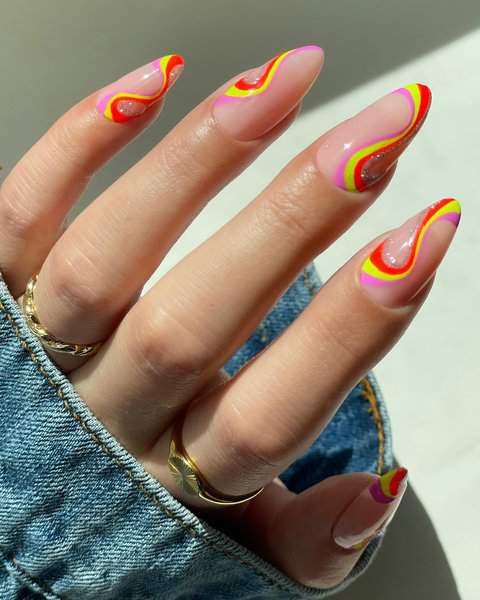 Swirl neon nails via 📷disseynails / Instagram
26)
📷 heygreatnails / Instagram
27)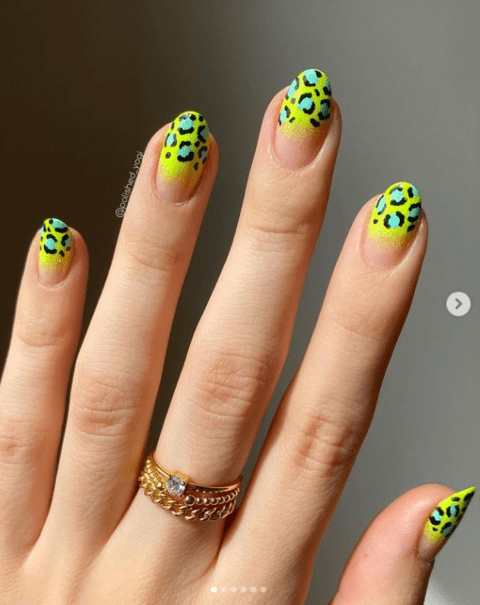 📷 polished_yogi / Instagram
28)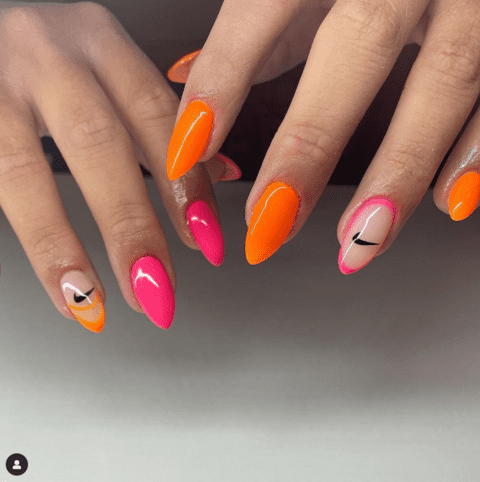 📷 nailitmedia / Instagram
29)
📷 tangoc__ / Instagram
30)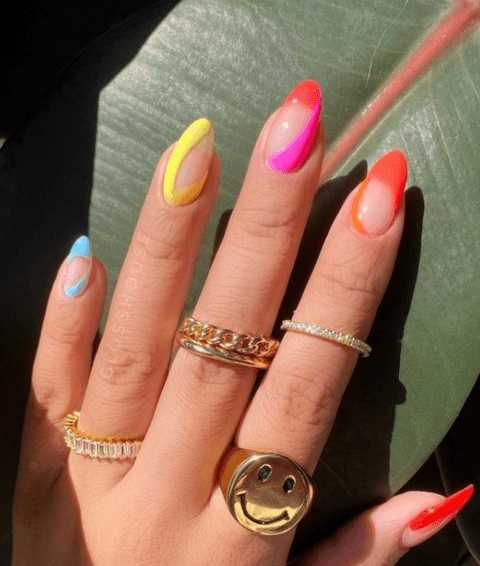 📷 glosshouse / Instagram
31)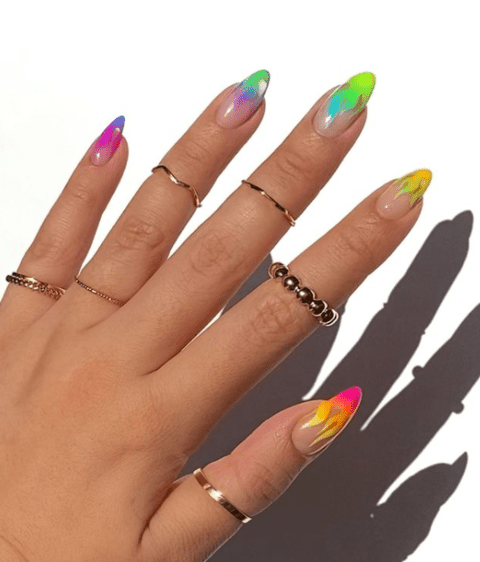 📷 glosshouse / Instagram
32)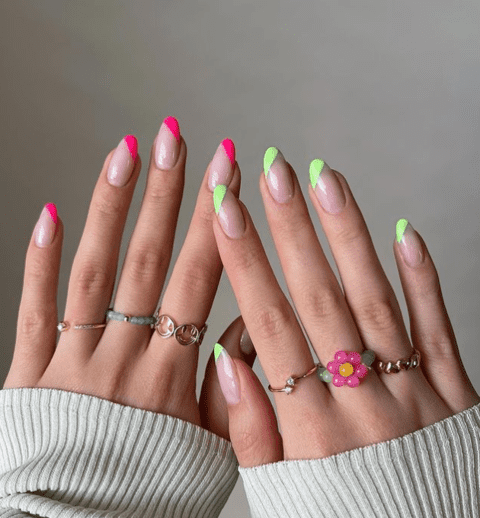 📷 heluviee / Instagram
33)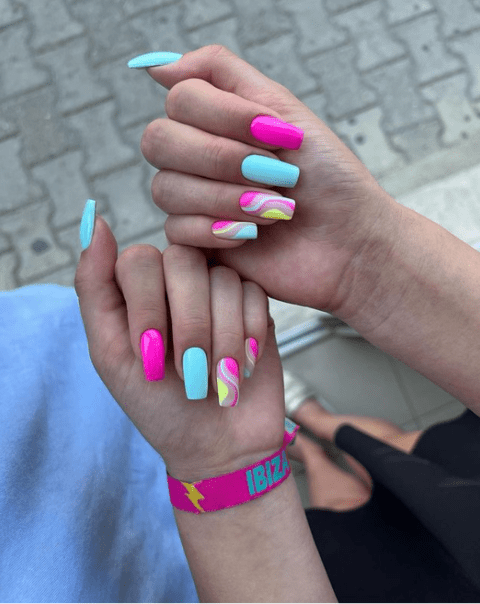 📷tatjanails / Instagram
34)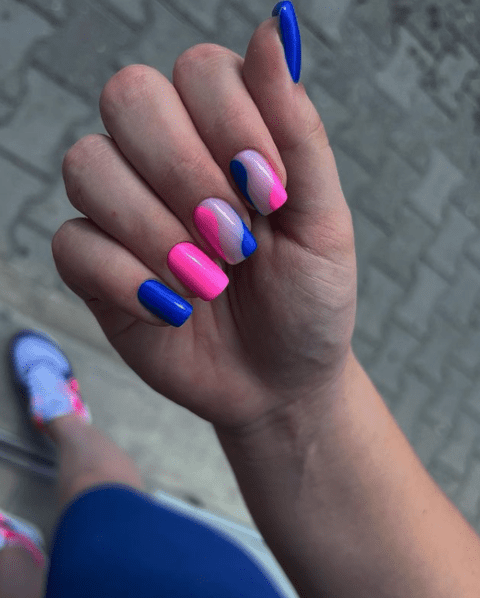 📷 tatjanails / Instagram
35)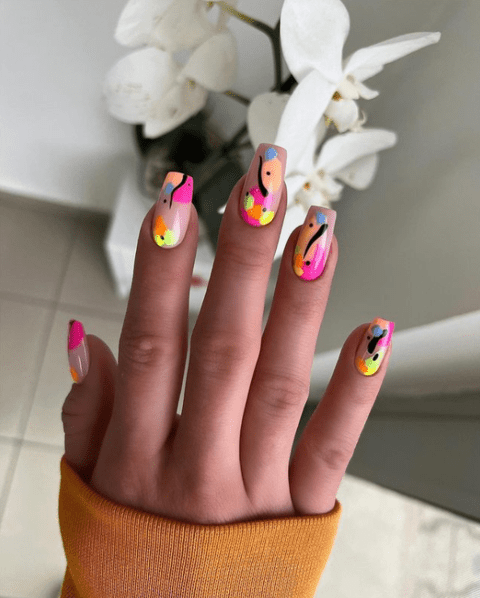 📷 tatjanails / Instagram