Black and gold nails are the perfect choices for any formal event. Whether you're going to a black-tie gala or just want to dress up your nails for a night out, these colors always look elegant. Gold nails are the perfect accent to a black dress. They are elegant and classy, yet still, have a bit of edge to them.
Black and gold nails are a bold and striking combination that can add a touch of luxury to any outfit. These two colors are often associated with wealth, power, and sophistication, making them a popular choice for special occasions such as weddings, proms, and black-tie events.
Additionally, black and gold nails may not be suitable for everyone. The bold and flashy nature of these colors may not be to everyone's taste, and some people may find them too flashy or over-the-top.
When it comes to choosing the right time to wear black and gold nails, it's best to consider the occasion. These colors are best suited for formal events, such as weddings and proms, where they can add a touch of glamour and sophistication. Black and gold nails may not be appropriate for more casual occasions, such as everyday work or school, as they may be too flashy or bold.
We curated the top 40+ coolest black and gold nails below as well as the top nail trends we are seeing for black and gold nail designs this season.
Black with Gold Leaf Accents
If you want to add a touch of luxury to your nails, consider adding some gold leaf accents. This is a simple way to dress up your nails without going over the top. Just paint your nails with black polish and then use a gold leaf pen or brush to add some detailing. You can also find pre-made gold leaf stickers.
Black and Gold Ombre
Ombre nails are always a good idea, and they look even better when you use black and gold colors. To get this look, start with a nude base coat. Then, use a sponge to apply black polish to the tips of your nails. Finally, apply gold polish to the middle of your nails. Use a brush to blend the colors together for a seamless ombré effect.
Black and Gold Glitter
We are seeing black and gold glitter nails everywhere, whether it is fully glittered nails or just simple glitter French tips. Start with a black base coat and then apply gold glitter to the tips of your nails. You can also add some gold sequins, gold foil, or rhinestones for an extra sparkly effect.
Matte Black and Glossy Gold
This is a chic and elevated take on the black and gold trend. Start with two coats of black polish to get an opaque color. Then, use a top coat of gold polish and let it dry completely. Once it's dry, apply a matte top coat to your nails for a modern matte finish.
1)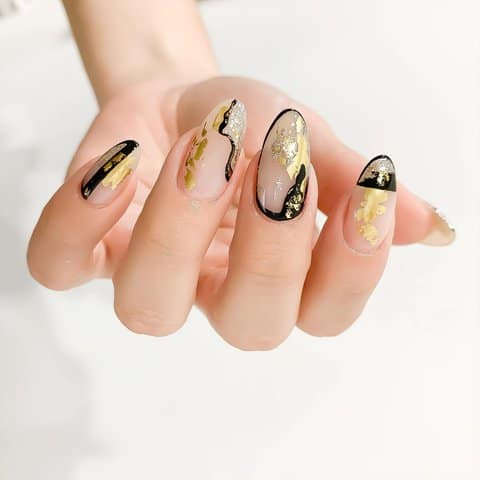 📷 nails_and_soul / Instagram
2)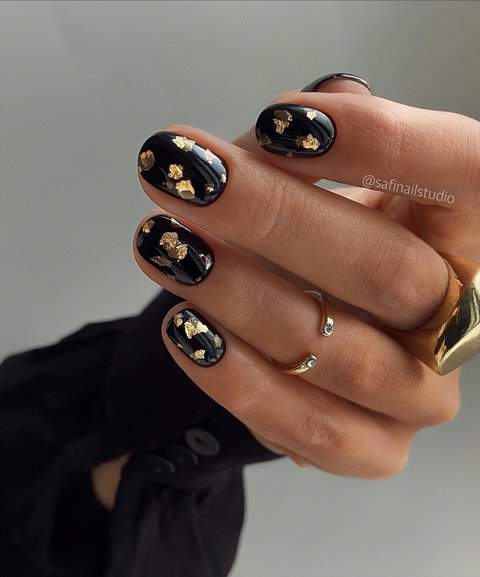 📷 safinailstudio / Instagram
3)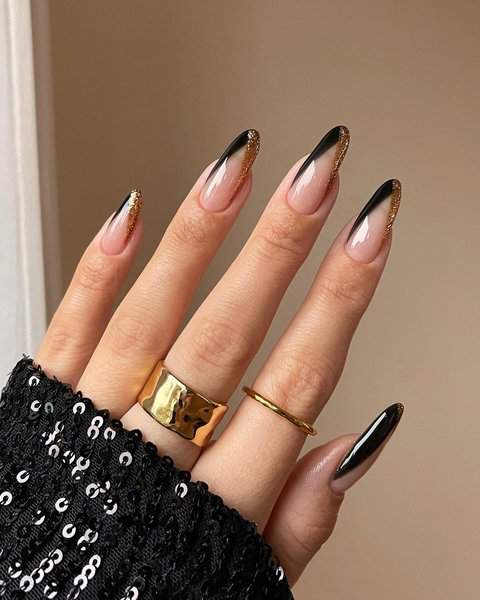 Black and gold french tip nails via 📷 tiffanyabbigailebeauty / Instagram
4)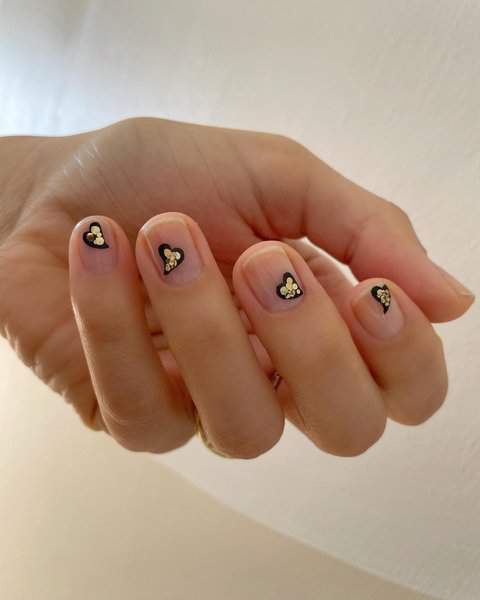 📷 betina_goldstein / Instagram
5)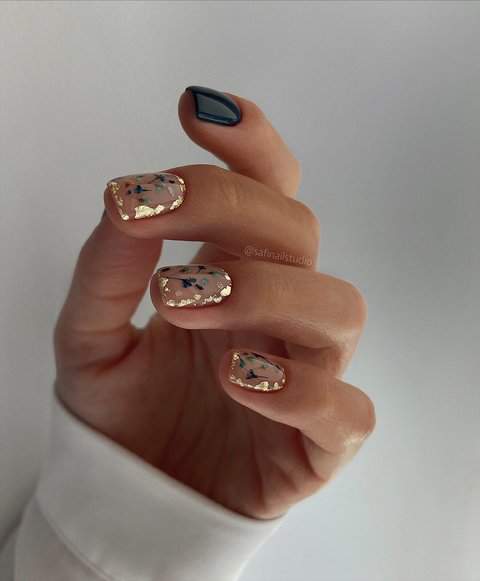 Gold and black nail art via 📷 safinailstudio / Instagram
6)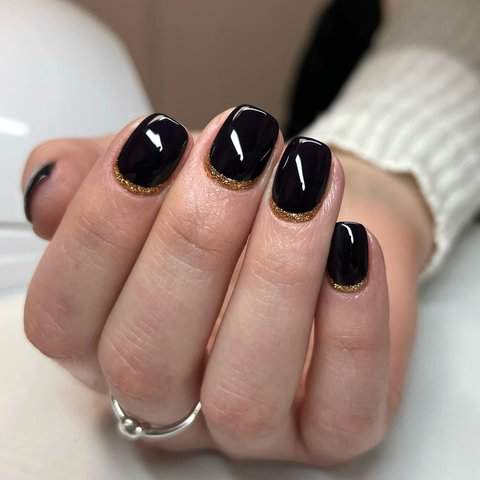 Classy black nail designs via 📷 gellybeannails / Instagram
7)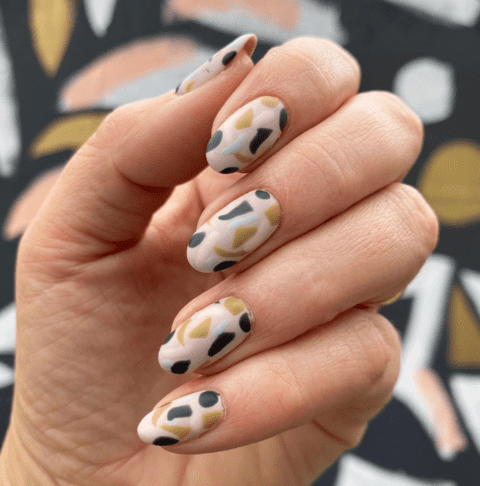 📷 paintboxnails/ Instagram
8)
📷nailsbyharriet_ / Instagram
9)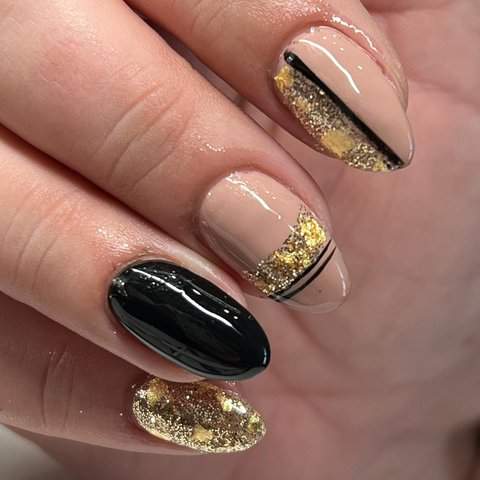 📷 beautyby_michelle78 / Instagram
10)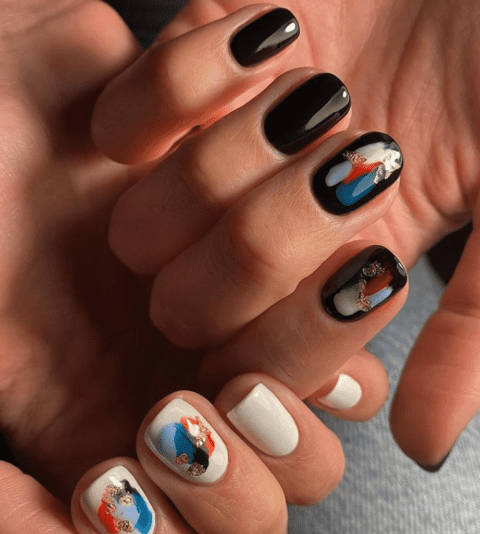 Black, white and gold nails via 📷emenstudio_ / Instagram
11)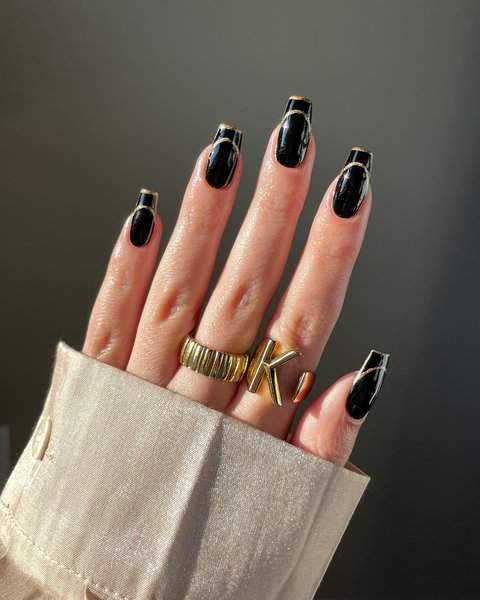 📷kuypernailart / Instagram
12)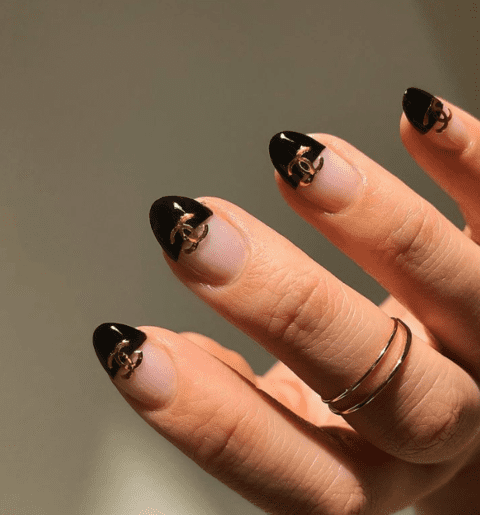 📷amyle.nails / Instagram
13)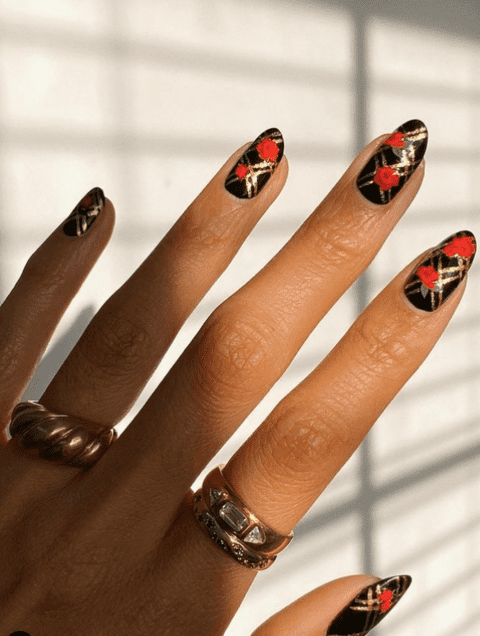 Black, red, and gold nails via 📷overglowedit / Instagram
14)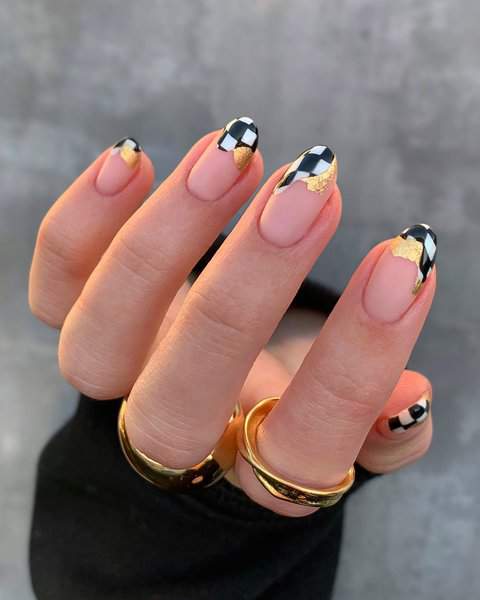 📷amberjhnails / Instagram
15)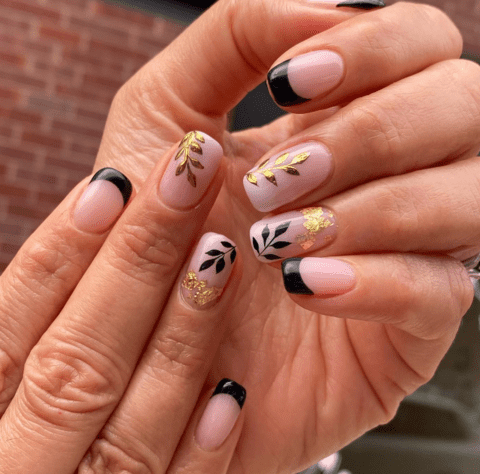 📷paintbucketnails / Instagram
16)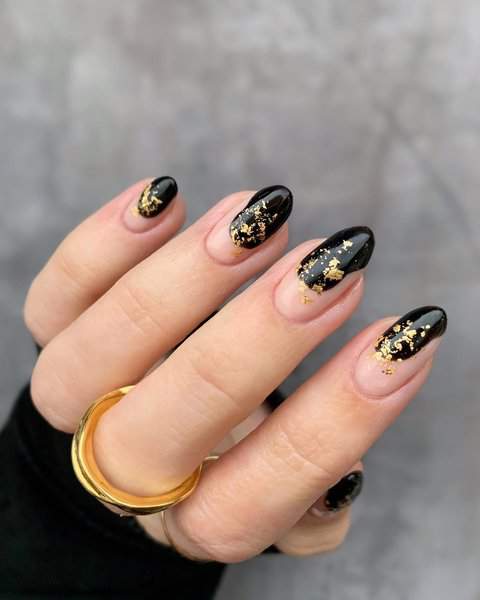 📷amberjhnails / Instagram
17)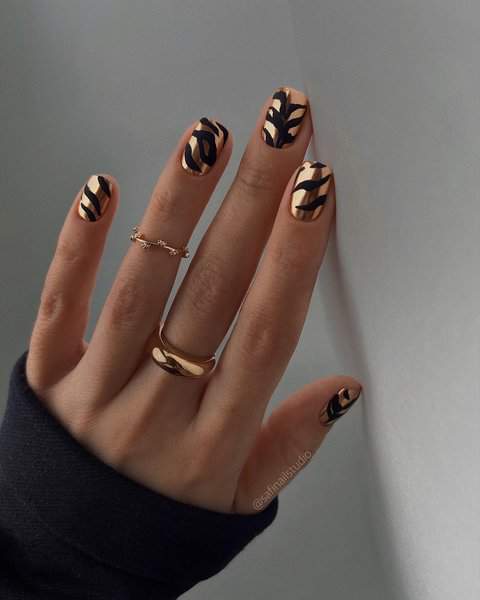 Gold foil nails 📷 safinailstudio / Instagram
18)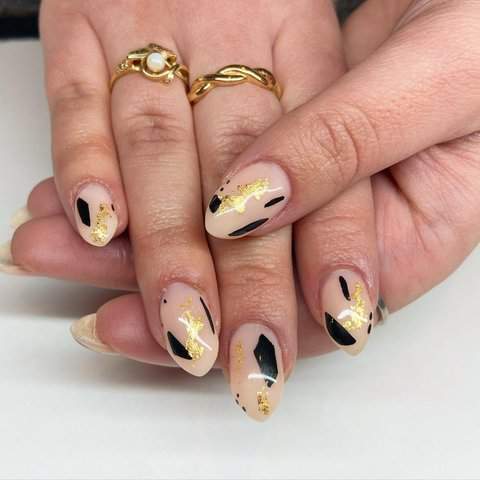 📷hernameskyle / Instagram
19)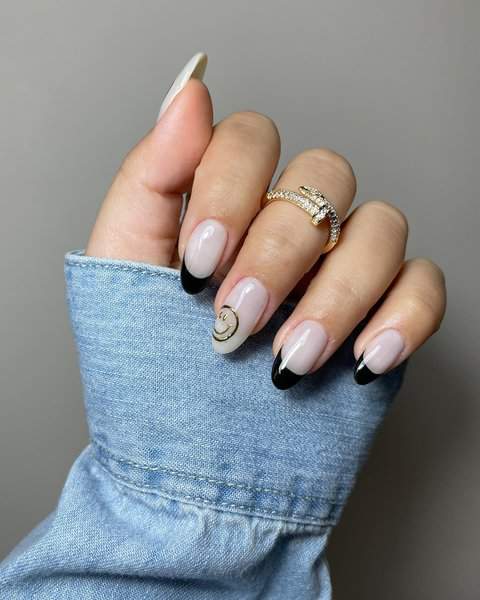 📷 natb.nails / Instagram
20)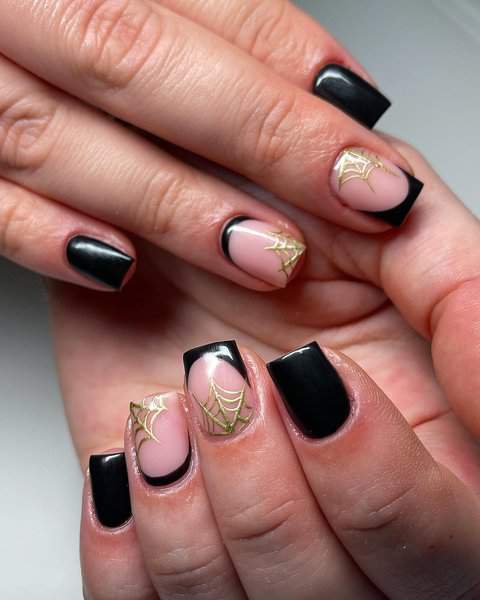 📷alyshanailartist / Instagram
21)
Matte black nail designs via 📷goscratchit / Instagram
22)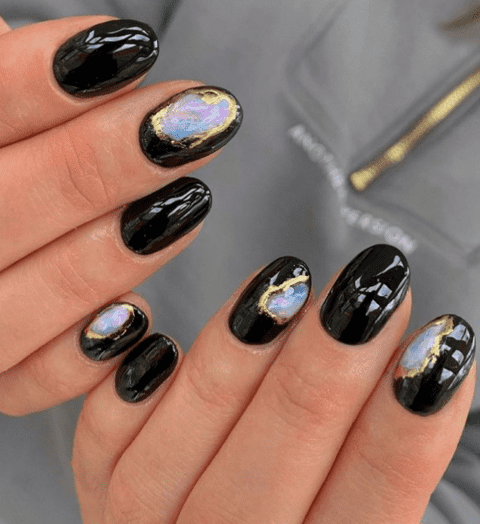 Black marble nails via 📷 amberjhnails/ Instagram
23)
📷amberjhnails / Instagram
24)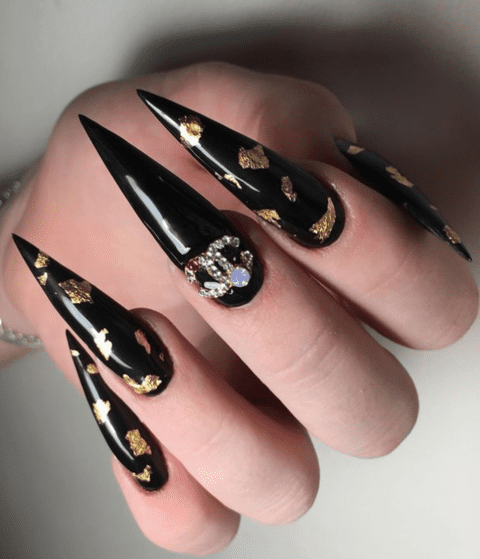 📷nailbow.skg / Instagram
25)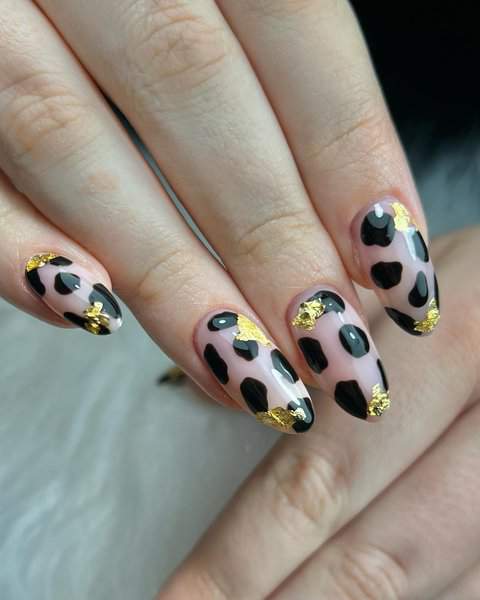 📷endlessbeauty.institut / Instagram
26)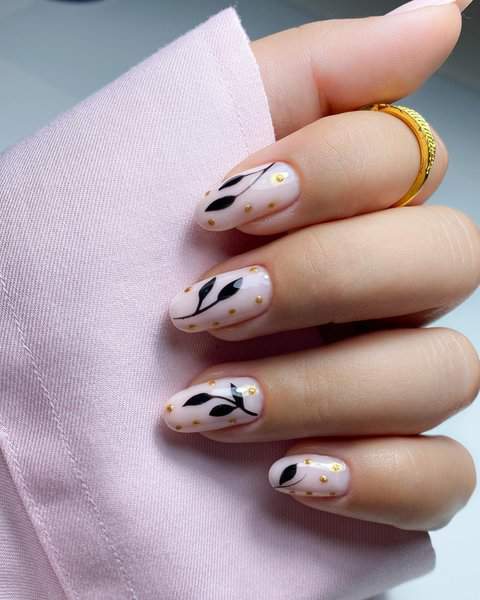 Black, gold and pink nails via 📷natb.nails / Instagram
27)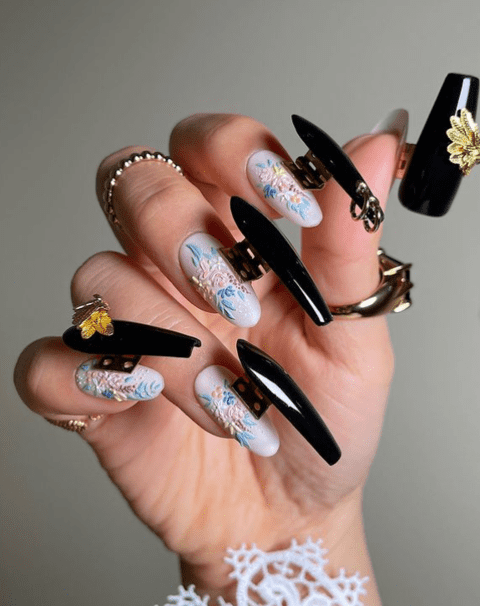 📷 sansungnails/ Instagram
28)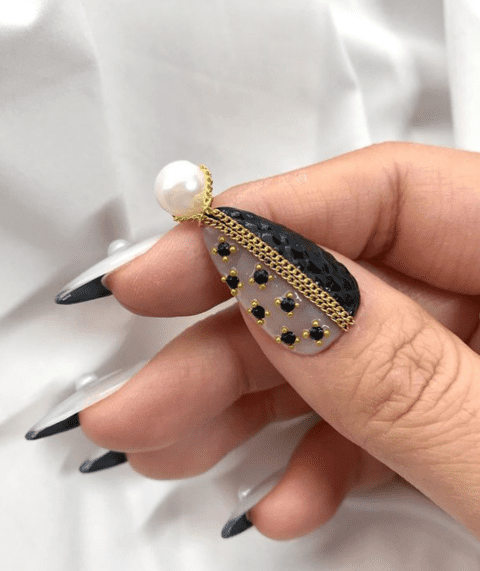 📷 sansungnails/ Instagram
29)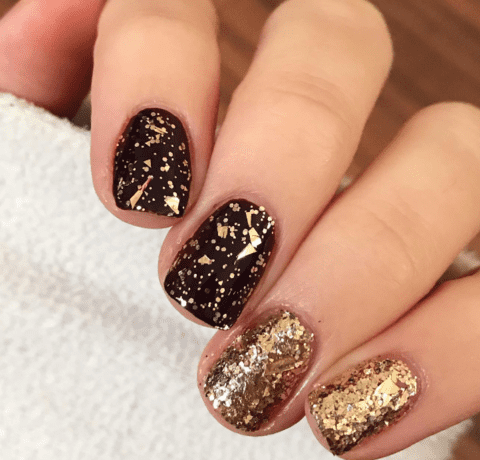 Black glitter nails via 📷 polished_yogi/ Instagram
30)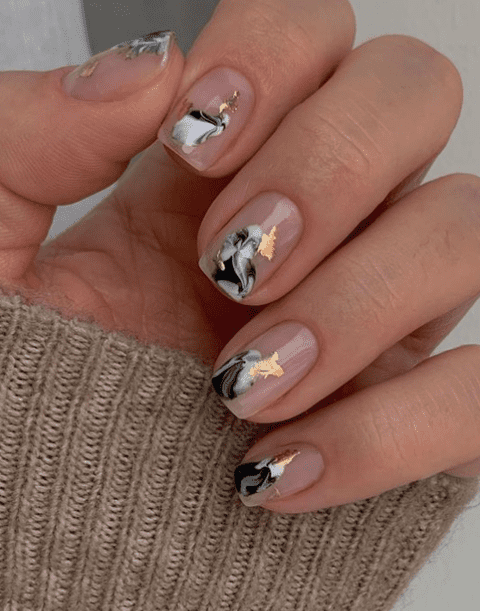 Short black nails 📷gel.bymegan / Instagram
31)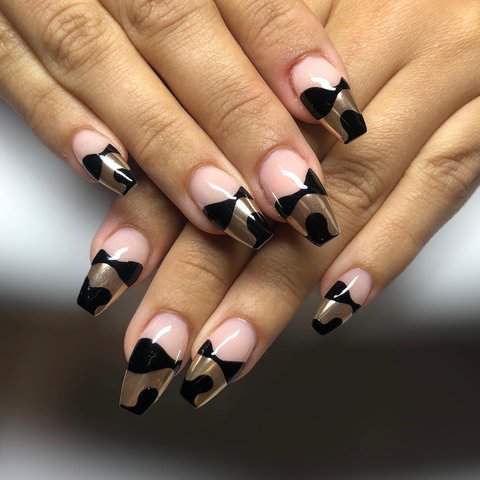 📷nailz_byjulez / Instagram
32)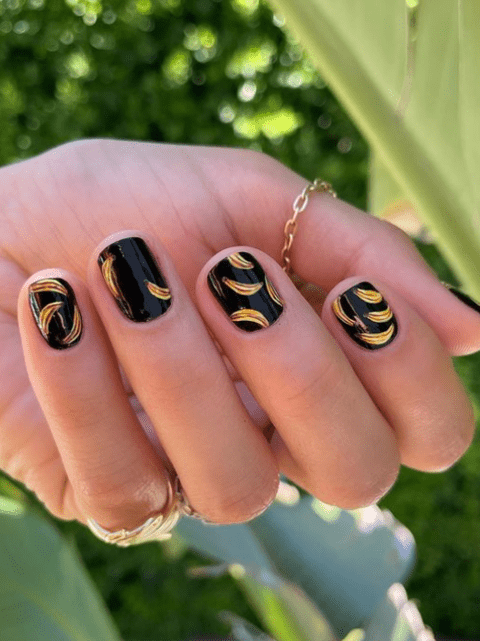 📷betina_goldstein / Instagra
33)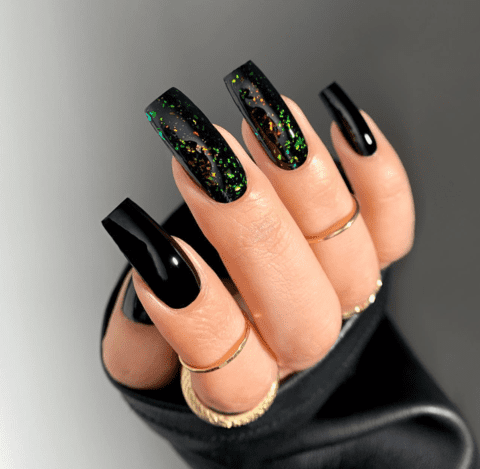 📷checkyesmichelle / Instagram
34)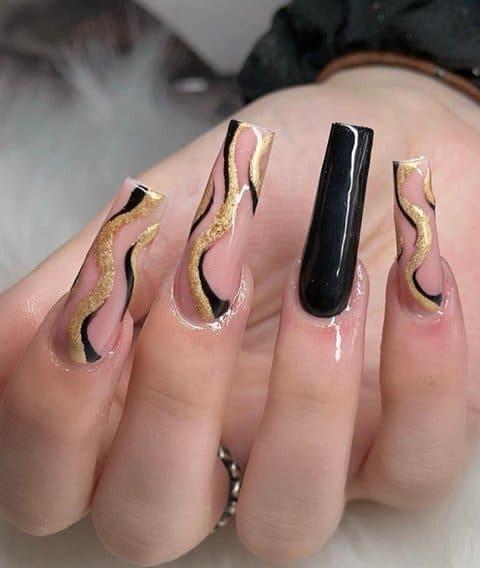 📷_thebeautyempire_ / Instagram
35)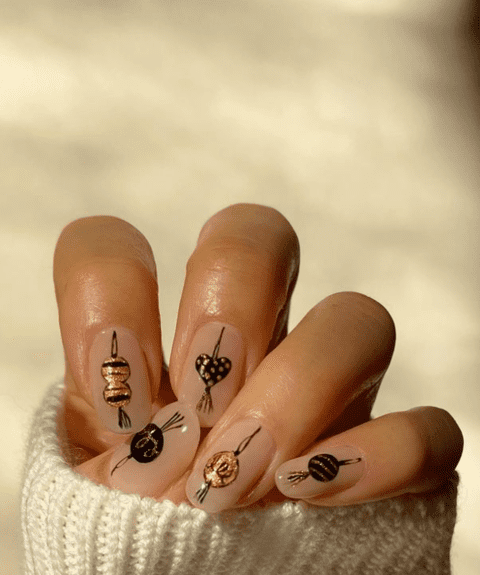 📷thehangedit / Instagram
36)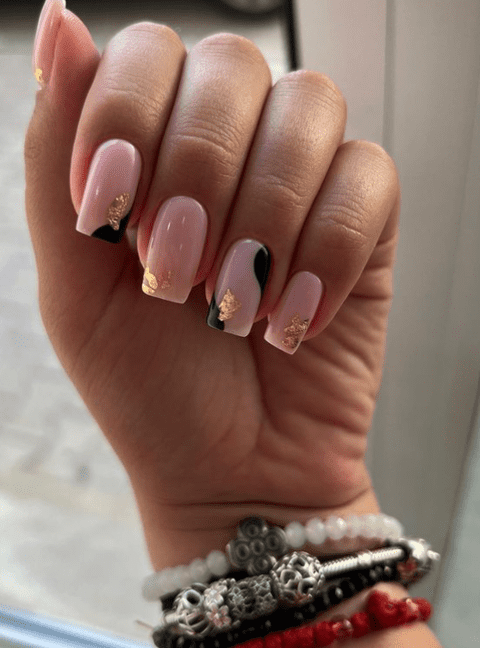 📷tatjanails / Instagram
37)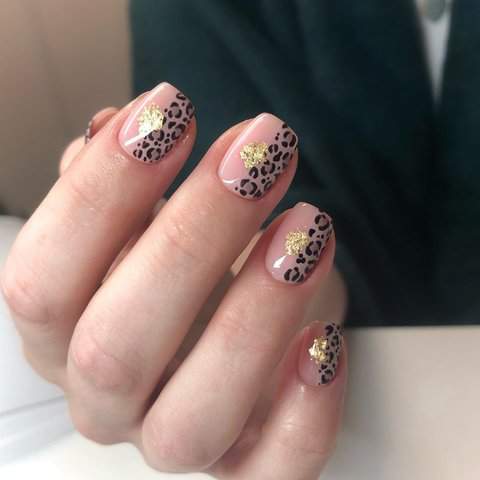 📷gellybeannails / Instagram
38)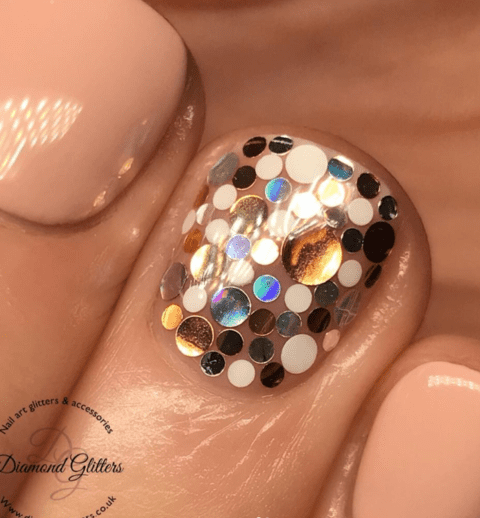 📷gellybeannails / Instagram
39)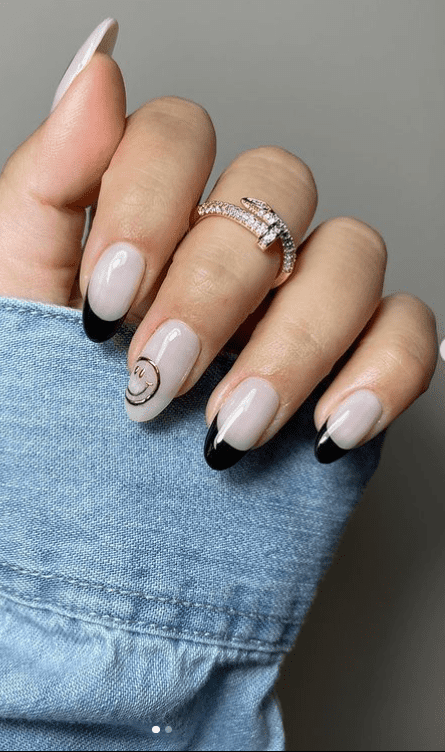 Simple black nails via 📷natb.nails/Instagram
40)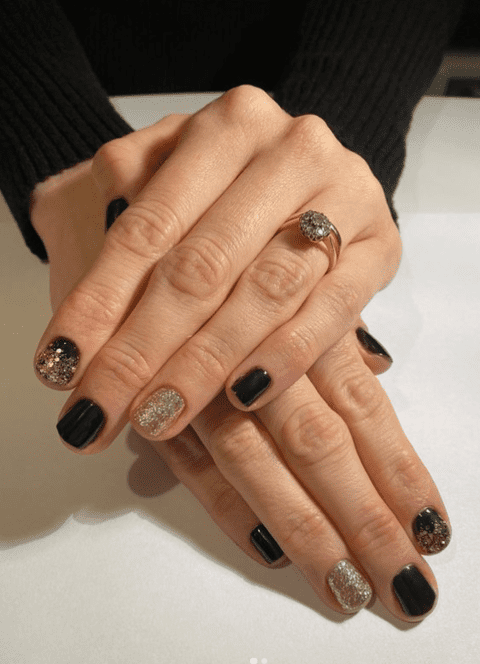 📷natb.nails/Instagram
41)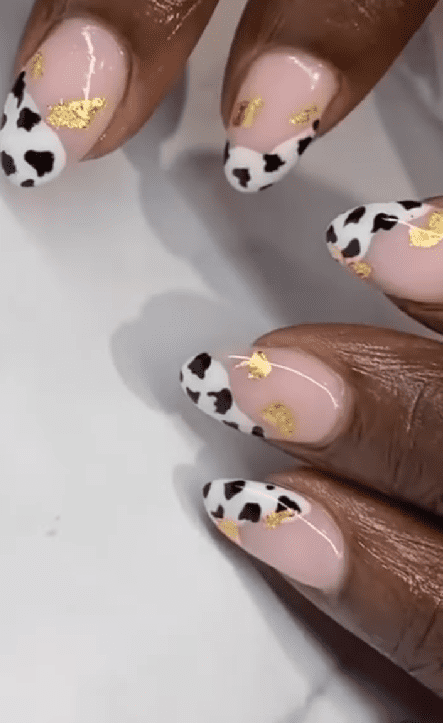 📷jewelsoshiny /Instagram