When it may seem gloomy outside, cloud nails are a fun and trendy way to change up your look as they are a stand-out design to be used for any fun occasion. Also referred to as sky nails, these cute cloud nails are a distinct way to show off your personality with a more unique design.
Some of the cloud nail designs and nail art may look intricate, but they are actually easy to do! The basic approach to achieve these is by adding white puffs using a cotton swab swirls onto a pastel base nail color. To add more dimension to your cloud art, try using different colors for the base and for the clouds. For example, you could try pink cloud nails on a white base or blue cloud nails on a pink base. Or, you could use a white base with many colorful cute clouds.
In keeping with the celestial theme, we see so many nail artists incorporate designs of stars, moons, airplanes, and rainbows into their cute cloud nails.
Cloud Nails are a great way to show off your creative side and have fun with your nails. Here are 30 of the best cloud nail designs that we've found to inspire you.
1)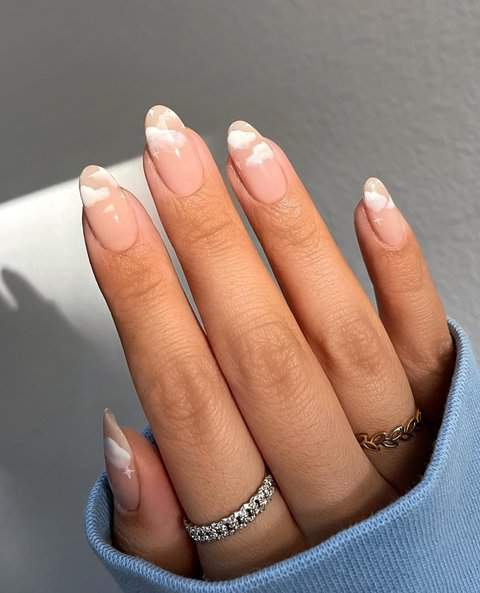 Nude cloud nails via 📷 amyle.nails / Instagram
2)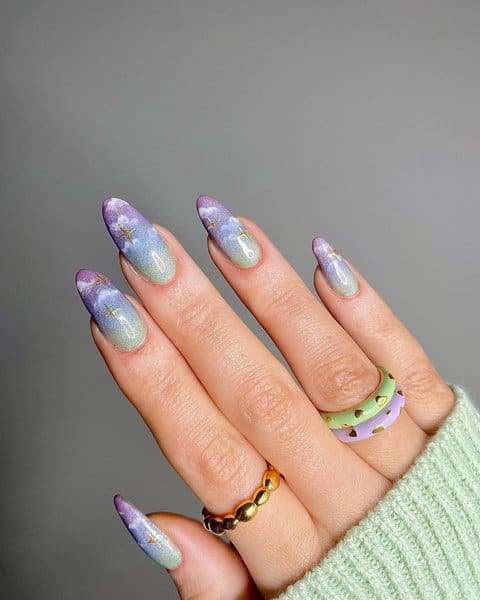 Purple ombre cloud nails with gold stars via 📷madam_glam / Instagram
3)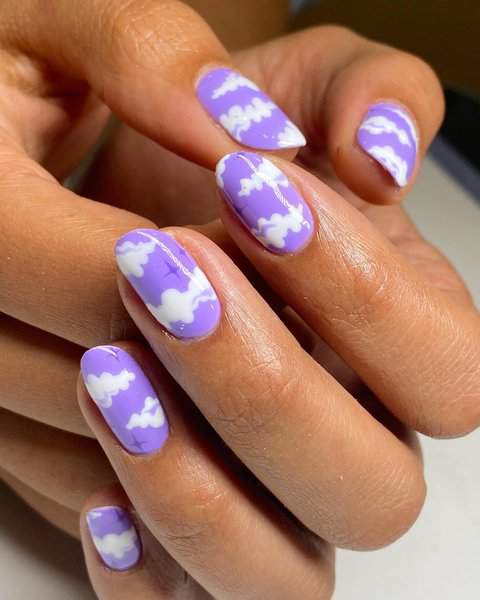 Purple cloud nails via 📷by_millimac / Instagram
4)
Blue skies and blue cloud nails via 📷mydumbnails / Instagram
5)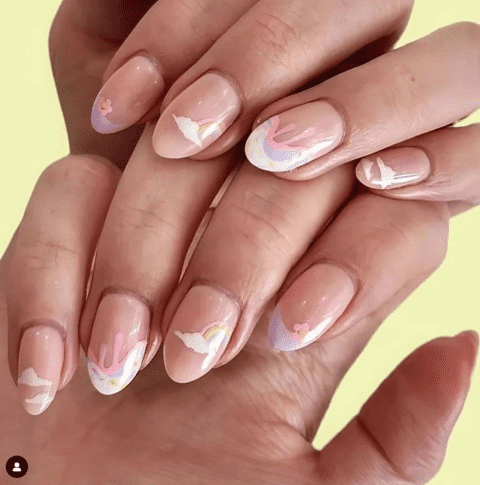 📷 paintbucketnails / Instagram
6)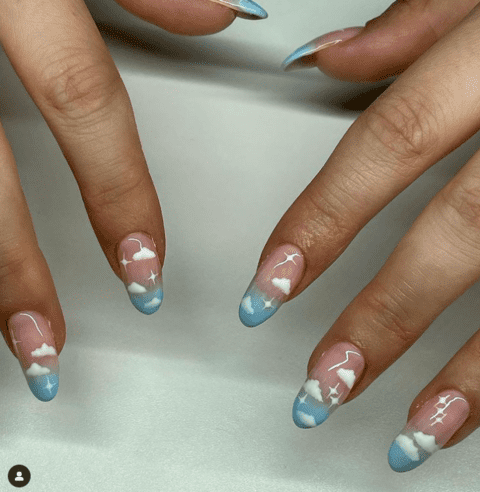 📷nycnailroom / Instagram
7)
Cloud nails with airplane via 📷 safinailstudio / Instagram
8)
Dreamy pink cloud nails via 📷manisbyannie / Instagram
9)
Gold cloud nails via 📷amberjhnails / Instagram
10)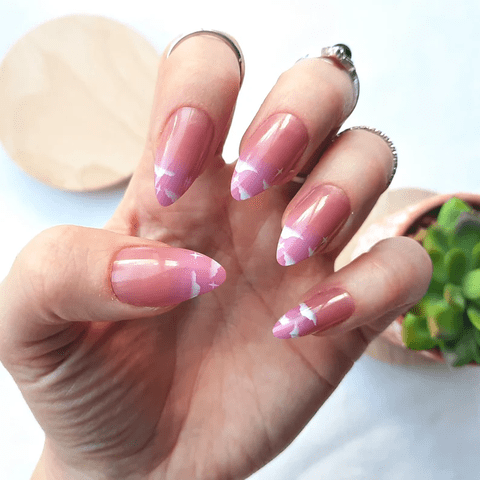 Pink ombre cloud nails via 📷NightOutNailsUK / Etsy
11)
Purple swirl clouds via 📷 FlowWithTheWindUS / Etsy
12)
Colorful cloud nails via 📷artbetweenthelines / instagram
13)
Blue cloud nails french tips via 📷amberjhnails / Instagram
14)
White and gold cloud nails via 📷 / Manime
15)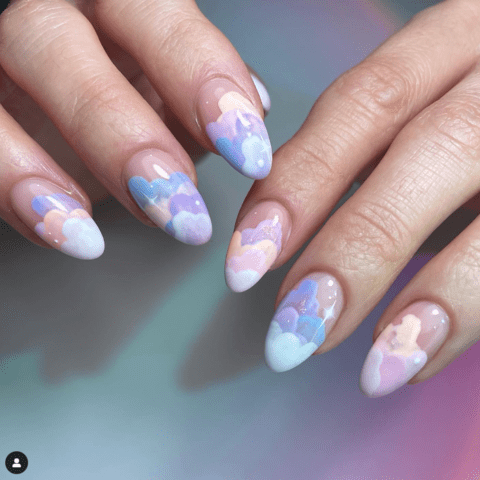 Purple sky nails via 📷nailitmedia / Instagram
16)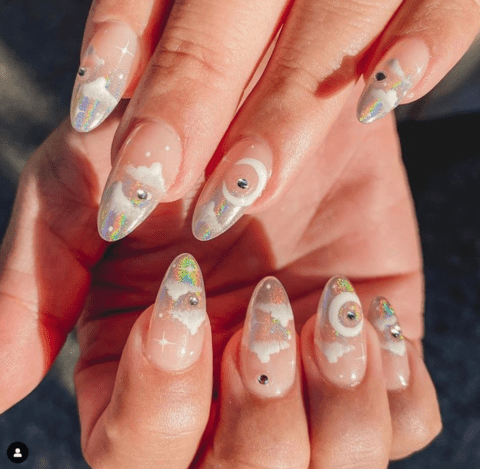 Silver sky nails via 📷 nailitmedia / Instagram
17)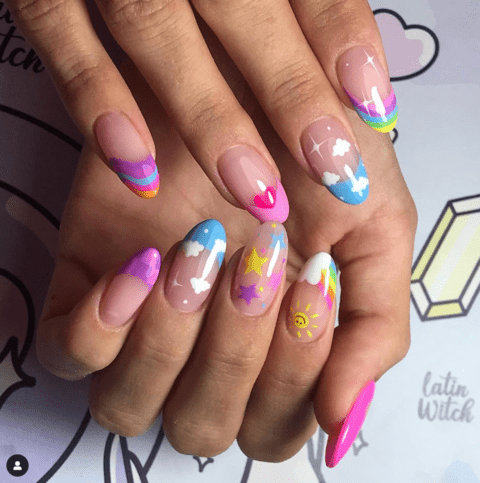 Summer nails with clouds 📷 latinwitchstudio / Instagram
18)
White cloud nails and white French tips via 📷 nailitmedia / Instagram
19)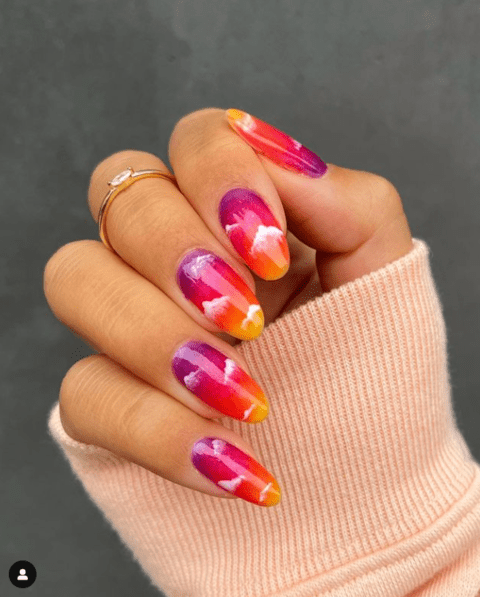 Pink ombre with clouds via 📷 amyle.nails / Instagram
20)
📷 by_millimac / Instagram
21)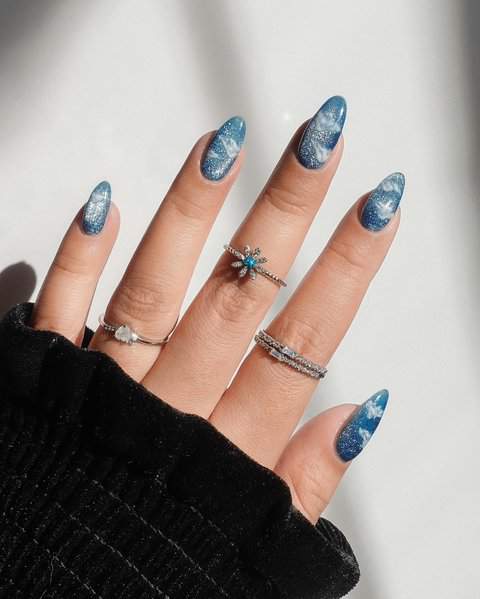 Glitter blue sky nails via 📷 glosshouse / Instagram
22)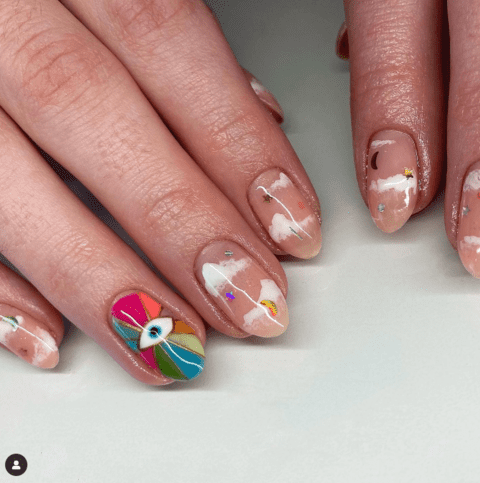 📷 nailitmedia / Instagram
23)
📷reigning_beautyy / Instagram
24)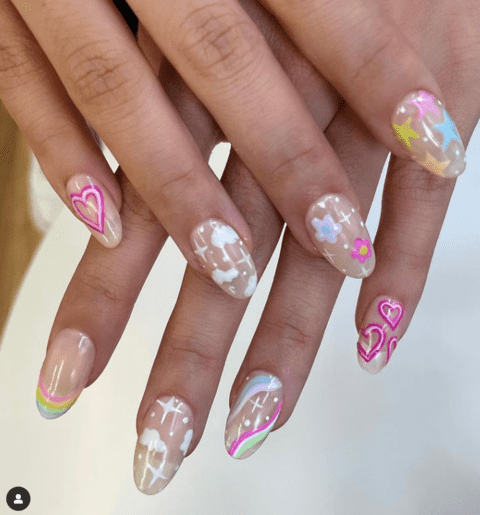 📷nycnailroom / Instagram
25)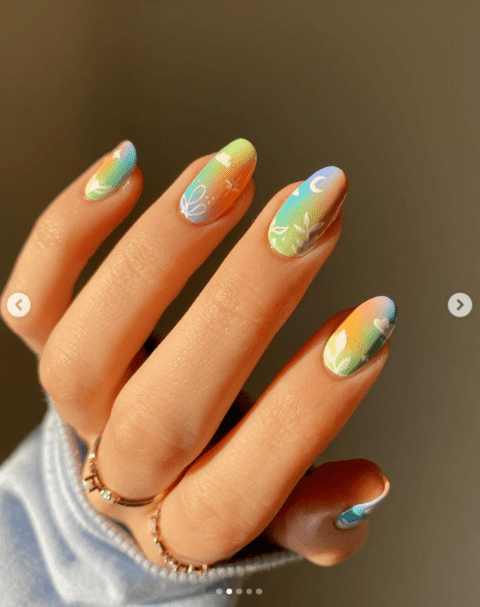 📷 polished_yogi / Instagram
26)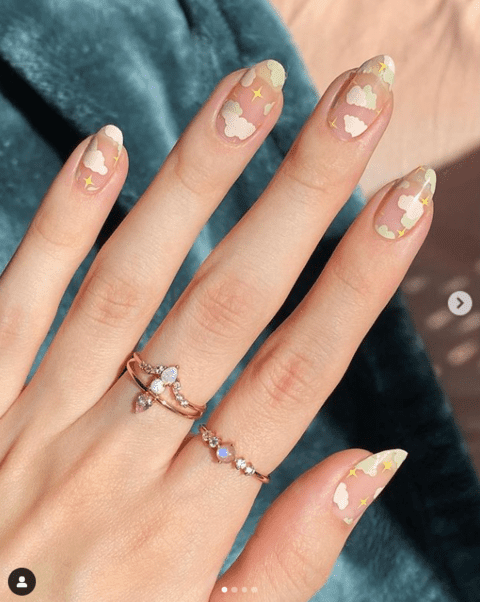 📷 polished_yogi / Instagram
27)
📷nailitmedia / Instagram
28)
📷 kuypernailart / Instagram
29)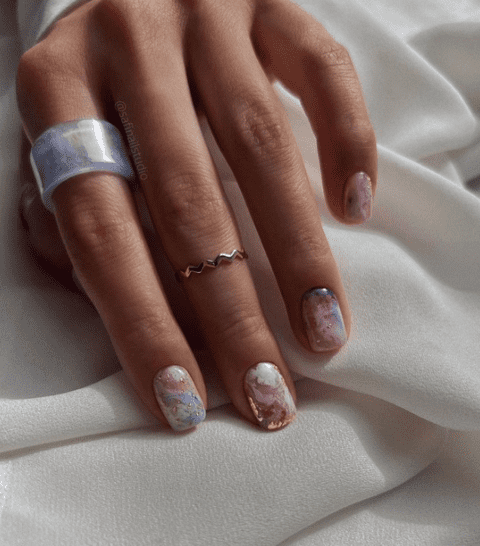 📷safinailstudio / Instagram
30)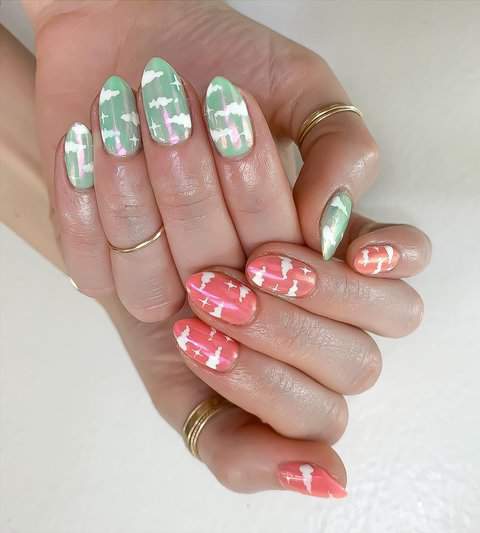 📷 nails_and_soul / Instagram