Classy nails are important when it's time to up your mani game! Whether it's for a wedding or an important date, it's crucial to have some classy nail ideas ready for the occasion. We have put together 45 nail designs that are always classic and on-trend for your next trip to the salon.
The best time to use these designs is when you want to add a touch of elegance and sophistication to your look. They are perfect for formal events, job interviews, or any other situation where you want to make a good impression. Additionally, these designs are great for those who want to keep their nails low-maintenance and easy to take care of.
French Manicure
A French manicure is always a classic choice, and it can be dressed up or down to suit any occasion. For a timeless look, go with a nude or pale pink polish on the nails, and add a thin white border at the tips.
Ombre Manicure
An ombre manicure is another classic choice that always looks elegant. For a chic ombre manicure, start with a light color at the base of the nail and gradually fade into a darker color at the tips.
Glitter Manicure
A glitter manicure is a perfect way to add some glamour to any look. One of our favorite ways to do a glitter manicure is to use neutral colors like champagne or gold, and choose glitter in a similar shade. This will give you an understated look that will still sparkle.
Striped Manicure
A striped manicure is a fun way to add some interest to your nails. To make this super chic, use two similar colors and keep the stripes thin. This will give you an elegant look that's still playful.
Polka Dot Manicure
Polka dots are another fun way to add some flair to your nails. We love using small dots in two shades of the same color. This will give you an eye-catching mani without being too over-the-top.
1)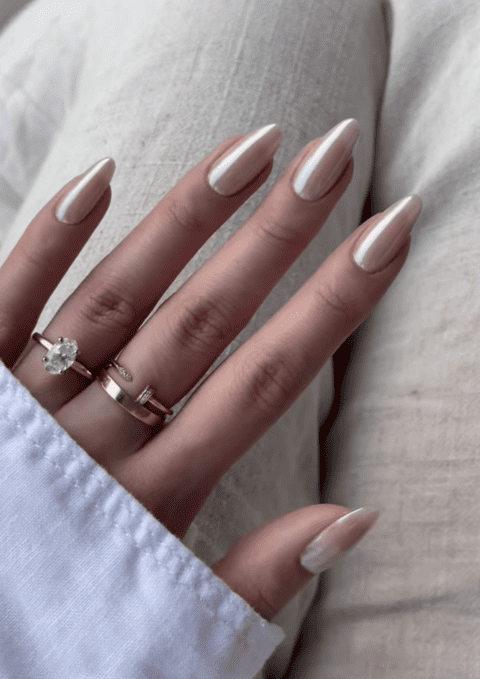 Glazed donut nails via 📷 heluviee / Instagram
2)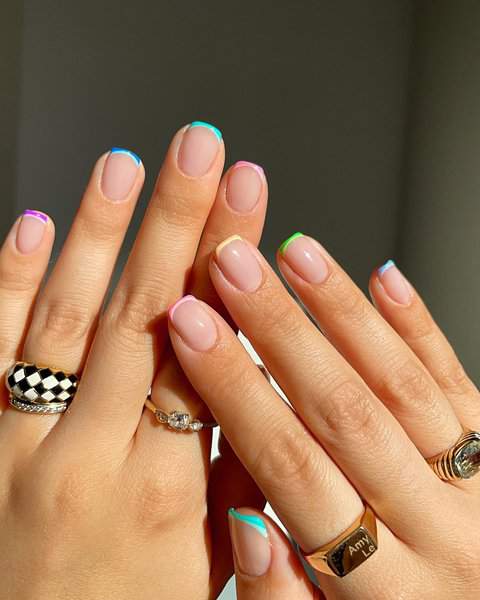 Colorful French manicure with color tips via 📷 amyle.nails / Instagram
3)
Silver and emerald green nails via 📷 nails_and_soul / Instagram
4)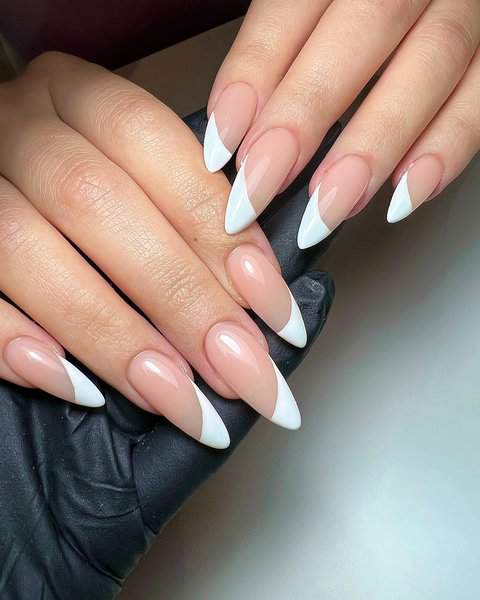 White french tips nails via 📷 artdecom / Instagram
5)
Black and white nails via 📷 thehangedit / Instagram
6)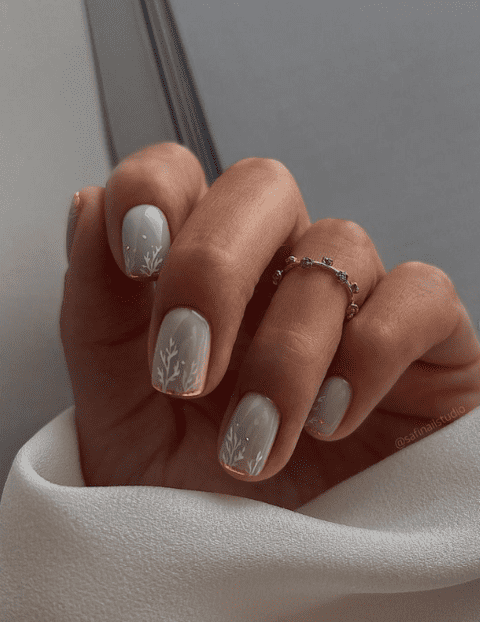 Frozen nail art via 📷 safinailstudio / Instagram
7)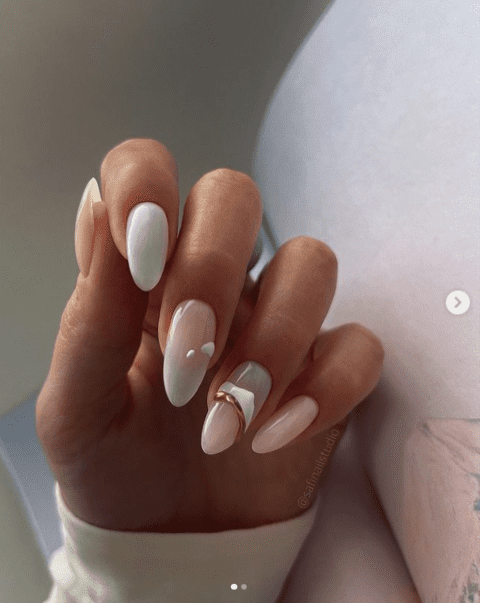 White acrylic nails with a splash of gold via 📷safinailstudio / Instagram
8)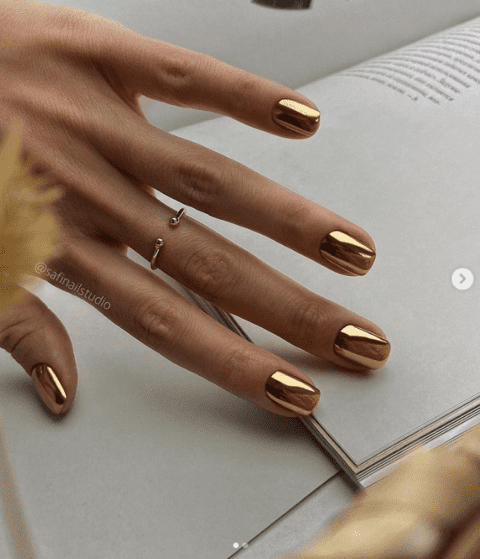 Gold foil nails via 📷 safinailstudio / Instagram
9)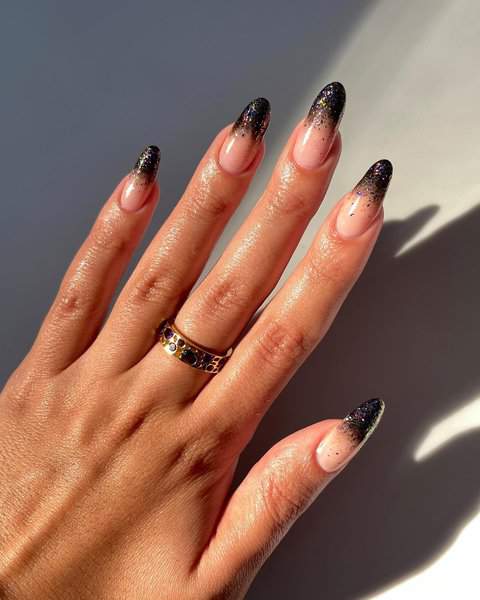 Black nails with sparkles and glitter via 📷 kuypernailart / Instagram
10)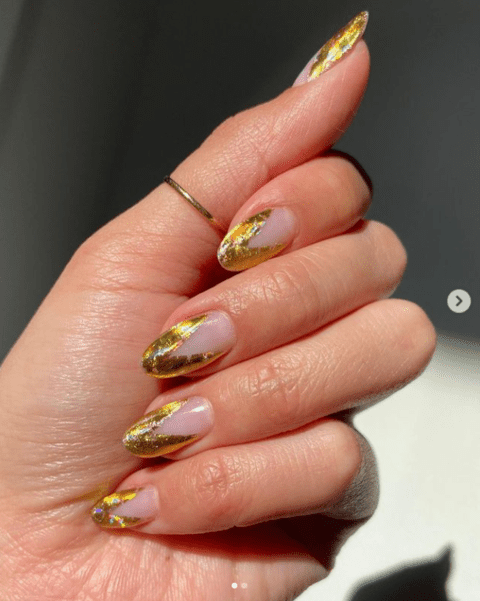 Gold french tip nails via 📷 paintboxnails / Instagram
11)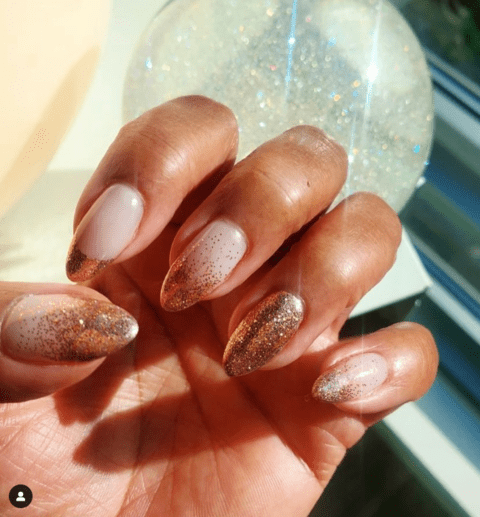 Rose gold nails via 📷 paintboxnails / Instagram
12)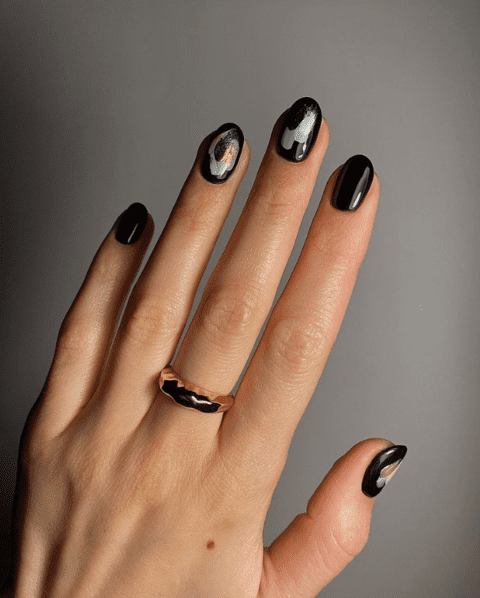 Perfect short black nails with designs via 📷 emenstudio_/ Instagram
13)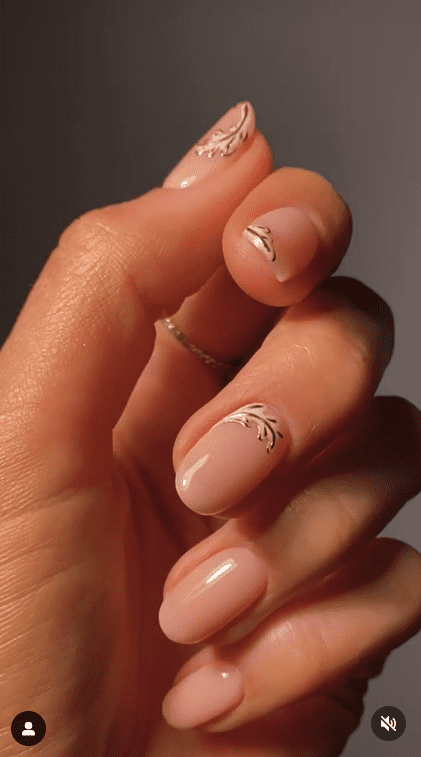 📷 emenstudio_/ Instagram
14)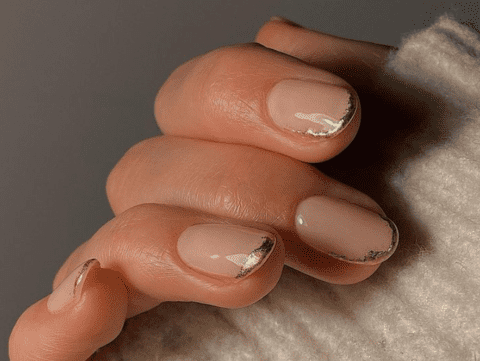 Clear nails with gold edges via 📷 emenstudio_/ Instagram
15)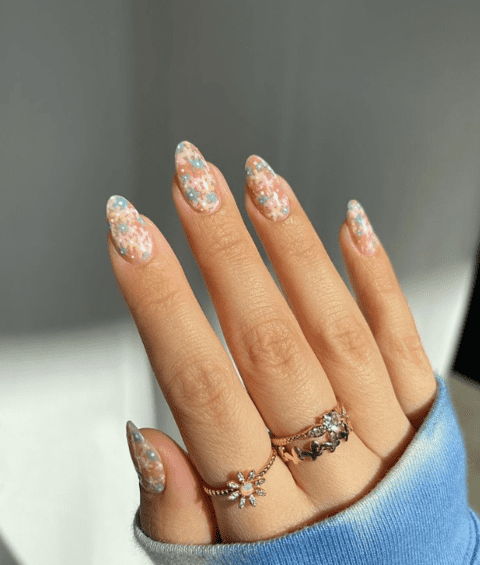 Flower nails via 📷amyle.nails / Instagram
16)
White and gold nails via 📷 safinailstudio / Instagram
17)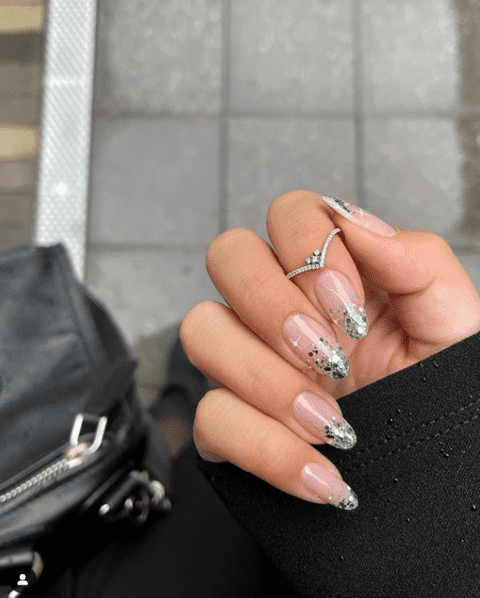 Silver sparkle french tip nails via 📷 amyle.nails / Instagram
18)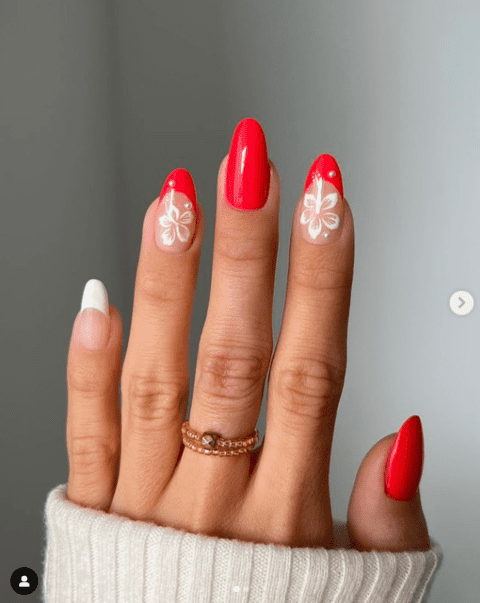 Red and white nails via 📷 nailsbysmf / Instagram
19)
Royal blue nails via 📷 nailsbysmf / Instagram
20)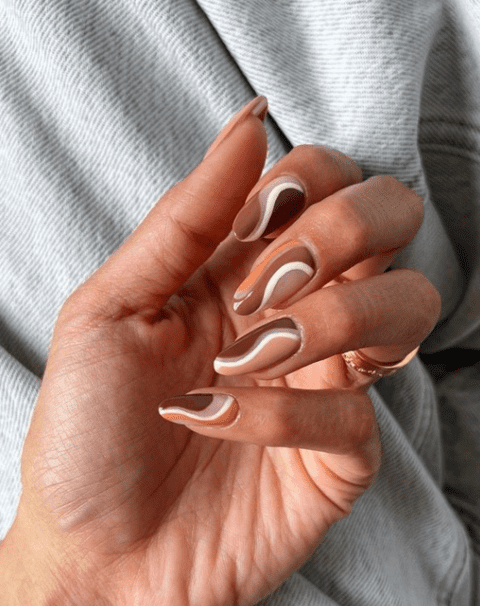 Brown nails with swirl nail art designs via 📷overglowedit / Instagram
21)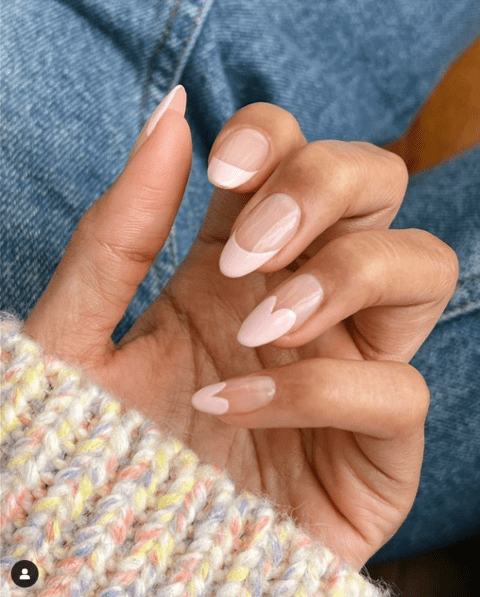 Baby pink french tip nails via 📷 overglowedit / Instagram
22)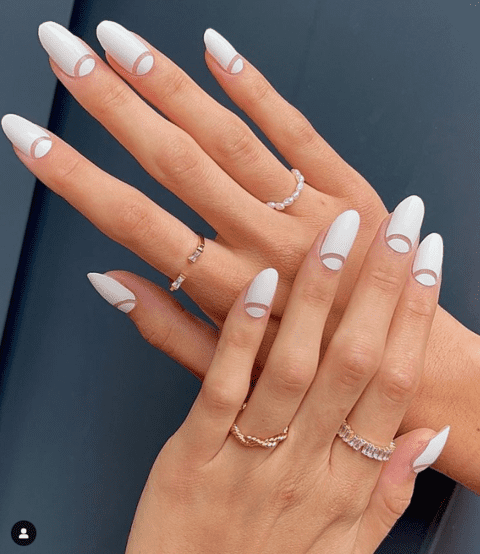 Classic white nails via 📷 paintbucketnails / Instagram
23)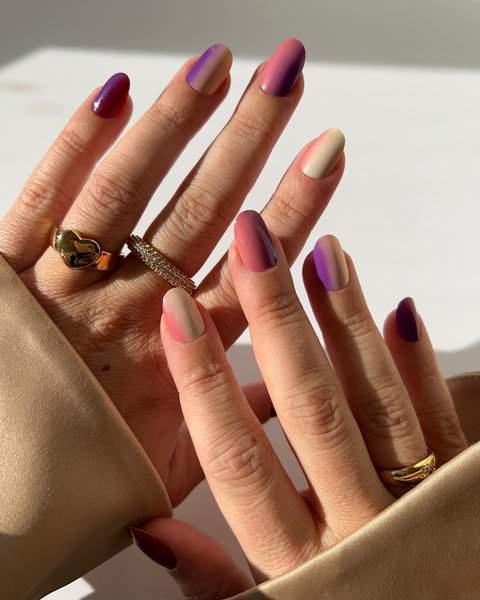 Ombre nails via 📷 badgirlnails / Instagram
24)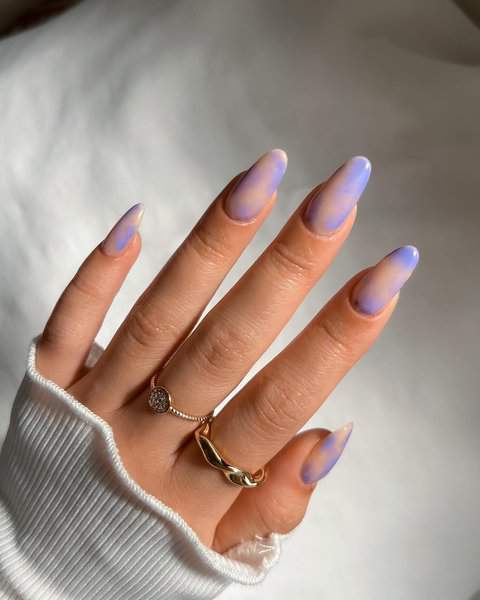 Purple and nude ombre nails via 📷 mydumbnails / Instagram
25)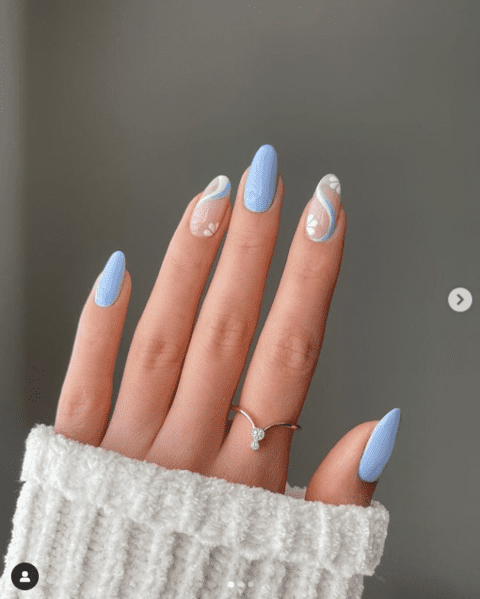 Baby blue and white nails via 📷heluviee / Instagram
26)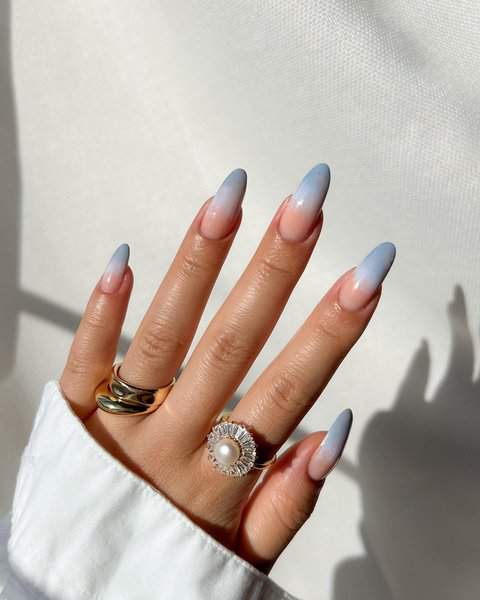 Blue ombre nails via 📷 mydumbnails / Instagram
27)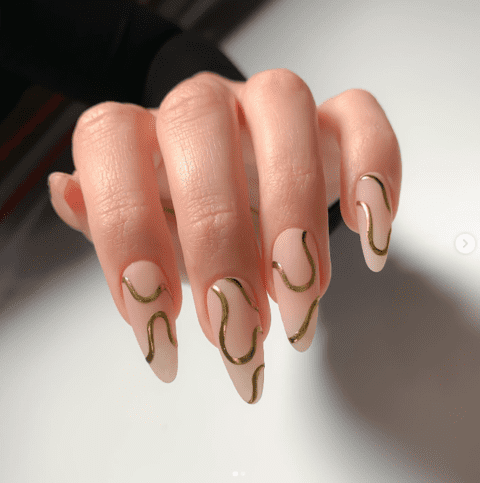 Gold nails via 📷nails_and_soul / Instagram
28)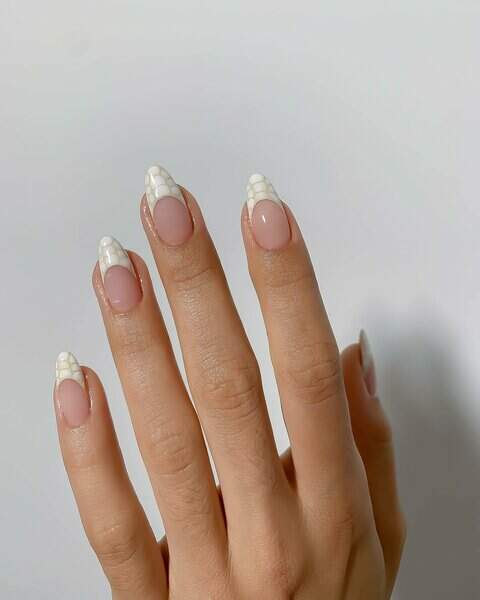 Cute french tip nails via 📷 nails_and_soul / Instagram
29)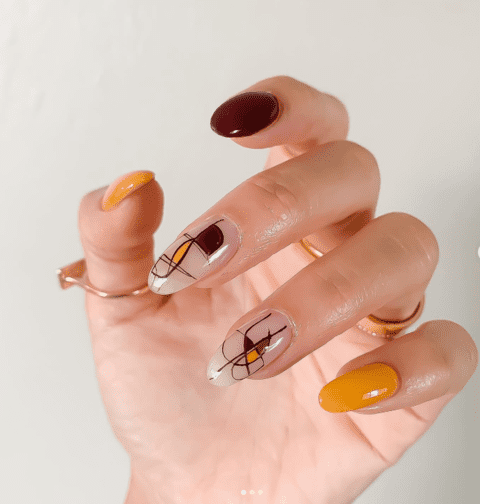 📷 nails_and_soul / Instagram
30)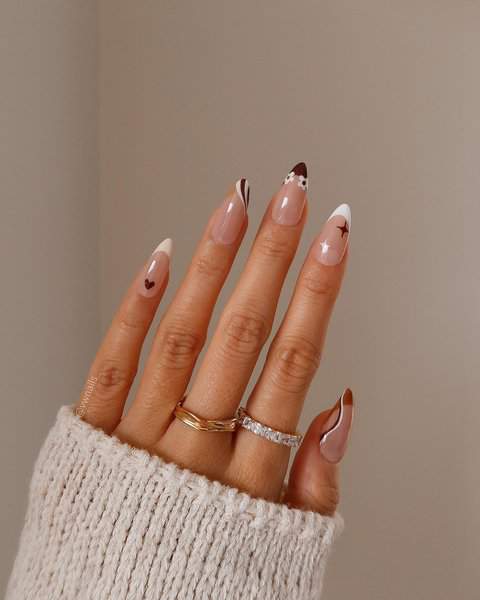 Autumn fall nails via 📷 vwnails_ / Instagram
31)
Short nail designs via 📷 gel.bymegan / Instagram
32)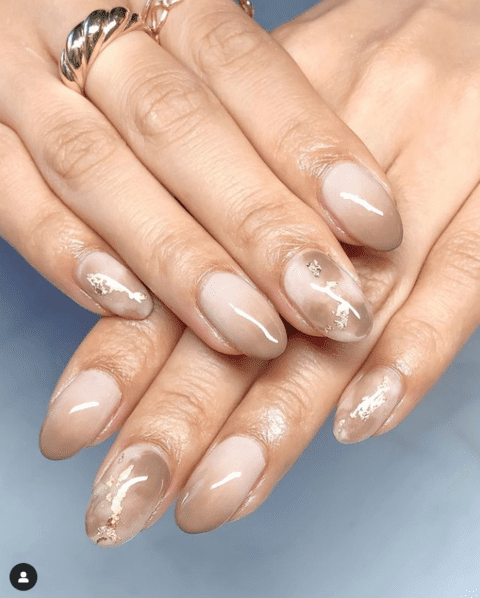 Nude marble nails via 📷 vwnails_ / Instagram
33)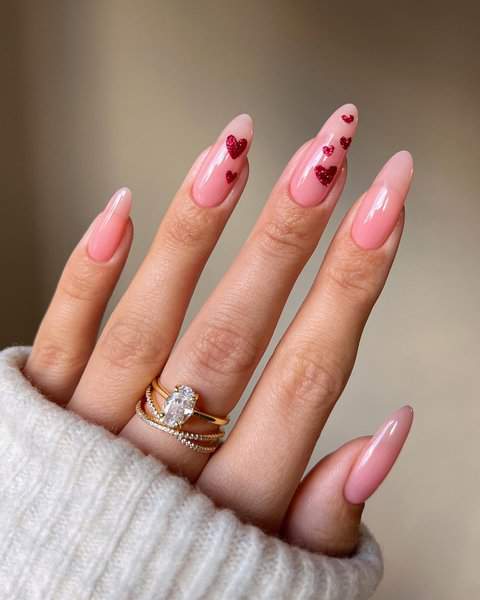 Pink nails with hearts via 📷tiffanyabbigailebeauty / Instagram
34)
📷ninanailedit / Instagram
35)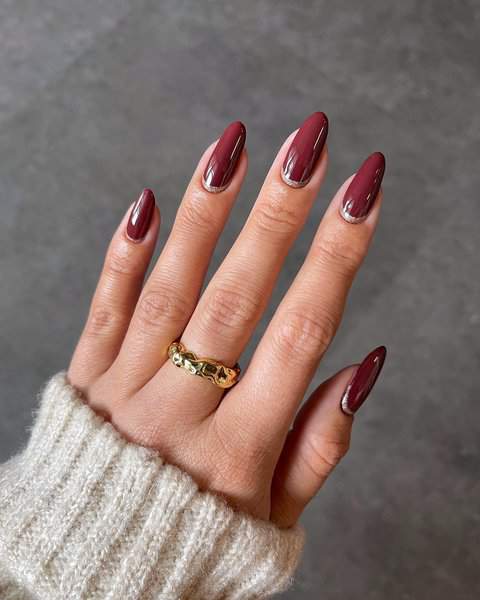 Classic red nails with silver edges via 📷 tiffanyabbigailebeauty / Instagram
36)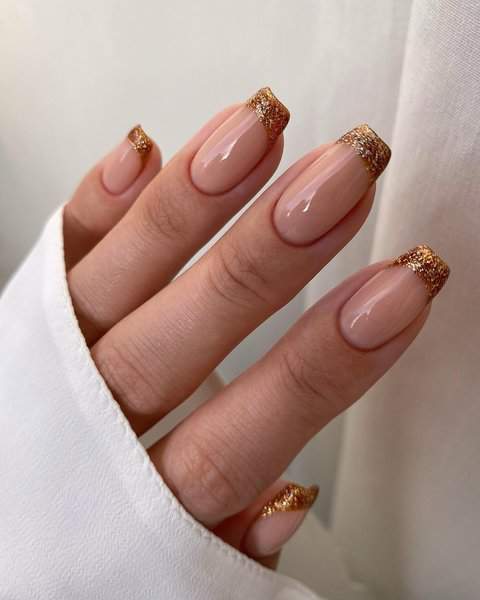 Nudes nails with gold glitter french tips via 📷 tiffanyabbigailebeauty / Instagram
37)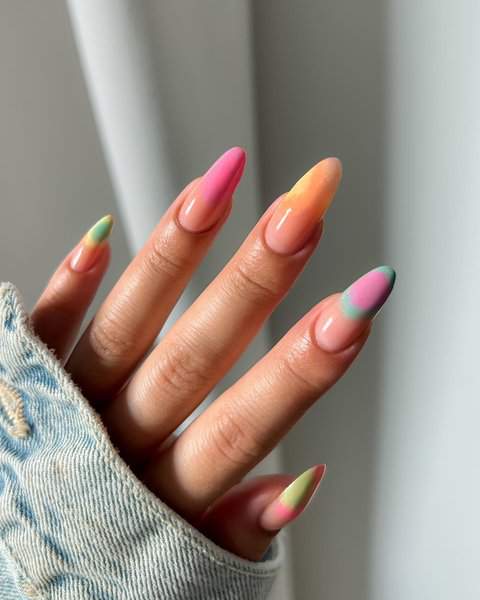 Cute summer nails via 📷 mydumbnails / Instagram
38)
Unique nails via 📷amberjhnails / Instagram
39)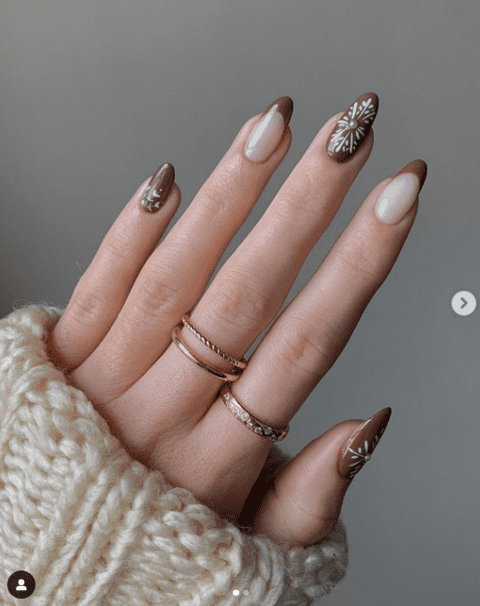 📷 amberjhnails / Instagram
40)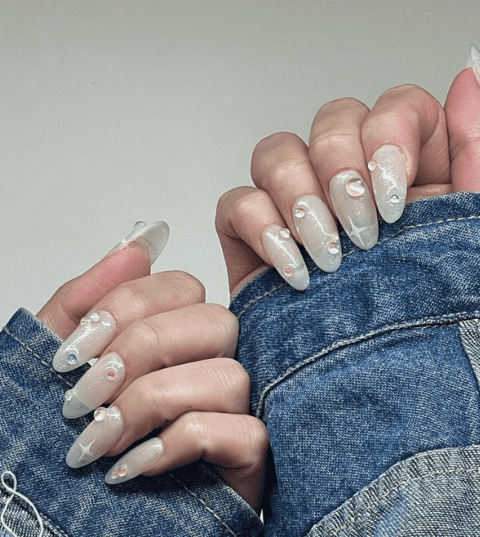 White nail ideas via 📷 nycnailroom / Instagram
41)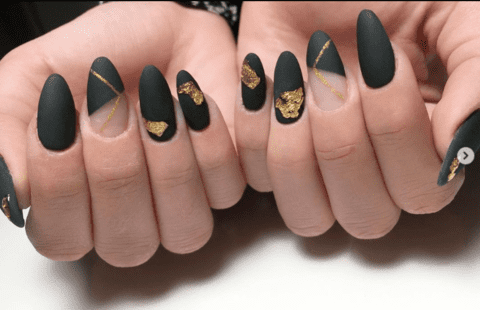 📷nailbow.skg / Instagram
42)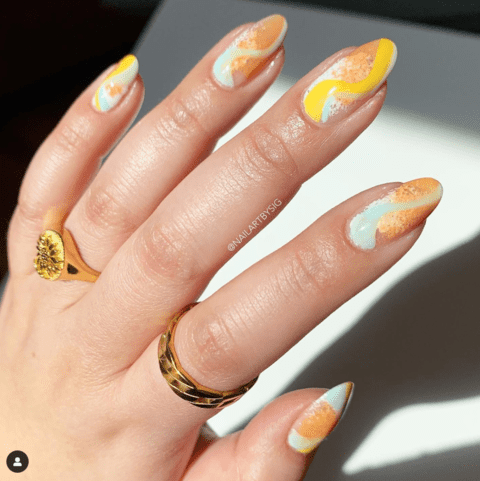 📷nailartbysig / Instagram
43)
📷sansungnails / Instagram
44)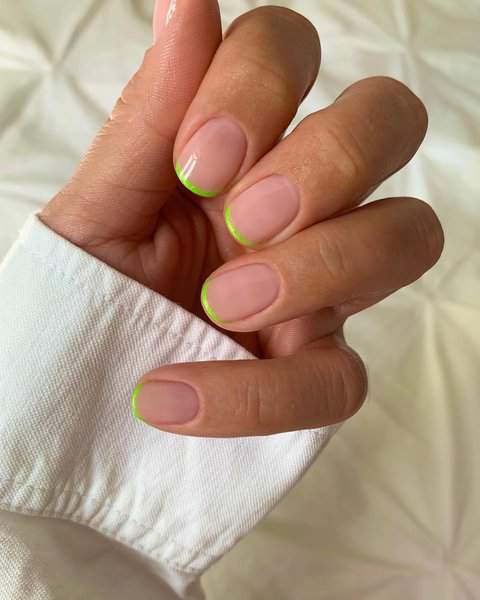 Cute short nails with neon yellow french tips via 📷 gel.bymegan / Instagram
45)
📷disseynails / Instagram