Red nails are a bold and eye-catching choice that can add a touch of sophistication and drama to any look. From deep, wine-colored hues to bright, candy apple reds, there are countless options to choose from when it comes to red nail polish.
We are so obsessed with a good red. Red is the color of passion, love, and power so it's no wonder that red nails are so popular. Red is definitely a color that makes a statement, so if you're looking for something bold and attention-grabbing, red nails are the way to go. Keep in mind, that there are also too many shades of red. Not every red is the same.
One of the biggest advantages of red nails is that they can help to elongate the appearance of your fingers. This is because red is a high-contrast color that stands out against the skin, making your fingers look longer and more defined. Additionally, red nails can help to add a pop of color to an otherwise neutral outfit, making them a great choice for both casual and formal occasions.
On the downside, red nails can be more difficult to maintain than other colors. Because they are so bold, any chips or imperfections will be more noticeable, so it's important to keep your nails well-manicured if you want them to look their best. Additionally, red nail polish can be more prone to staining, so it's important to use a base coat to protect your nails and prevent any discoloration.
Here are some of our favorite trendy red nail ideas, but check out some cool red nail designs we curated below.
Red french tip nails – Simple, classy, and chic. A classic look that never goes out of style.
Red and black Nails – A striking combination that we are seeing a lot for animal prints or polka dots
Red with gold accents – Red is such a luxurious color, and adding gold just makes it even more so – perfect for any special occasion.
Red and white nails – Red and white is a classic combo, and it can be used for so many different looks – think stripes, polka dots, and florals.
Red and pink Nails – Red and pink is a fun and girly combo that would be perfect for Valentine's Day and baby showers.
Red ombre nails – Ombre nails are very popular right now, and red offers so many shades to try.
Dark red nails – If you want a red nail design that is more subtle, try a simple, dark red. It's still very striking and elegant.
Red nail designs – You can incorporate red into your nail art designs by painting roses and other flowers, or by adding red glitter to your nails.
Check out our inspo below for 48 nail ideas and designs on how to rock your red nails.
1)
📷 disseynails / Instagram
2)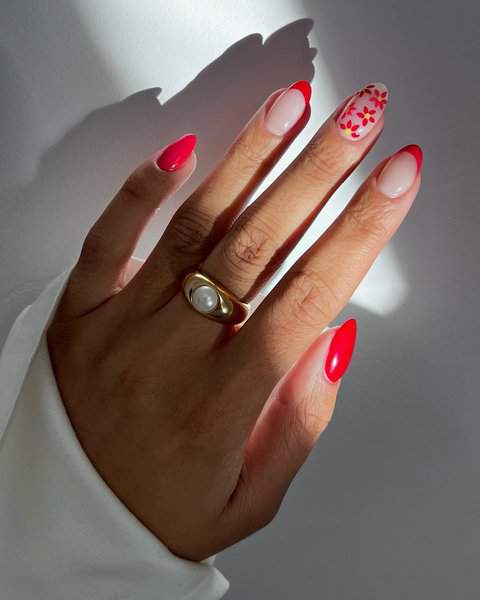 📷 iramshelton / Instagram
3)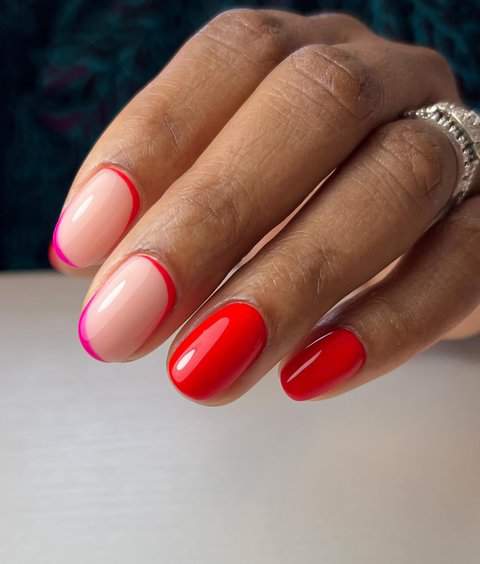 📷 gellybeannails / Instagram
4)
📷 polished_yogi / Instagram
5)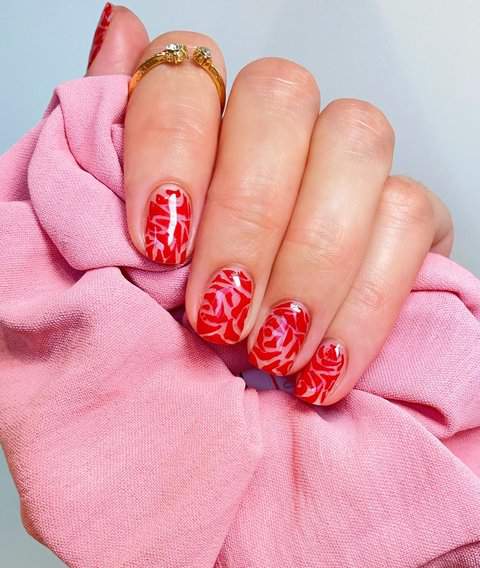 📷 paintbucketnails / Instagram
6)
📷 paintboxnails / Instagram
7)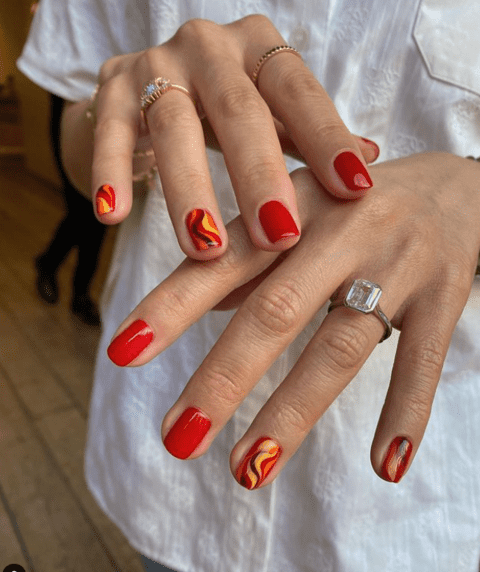 📷 emenstudio_ / Instagram
8)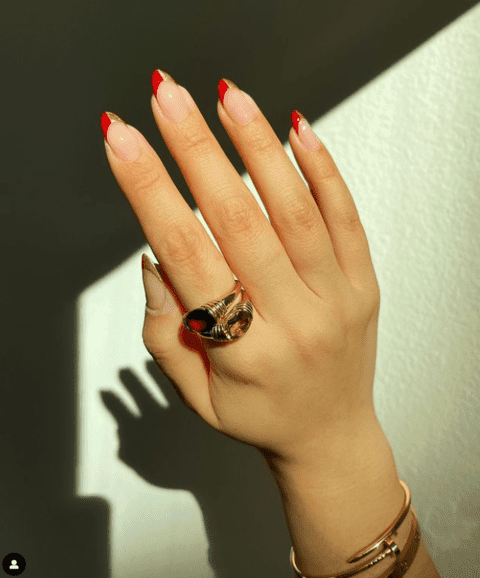 📷 amyle.nails/ Instagram
9)
📷 Nailsbysmf / Instagram
10)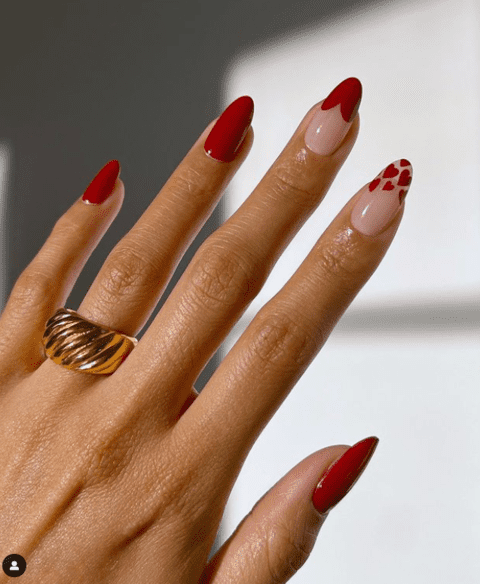 📷 overglowedit / Instagram
11)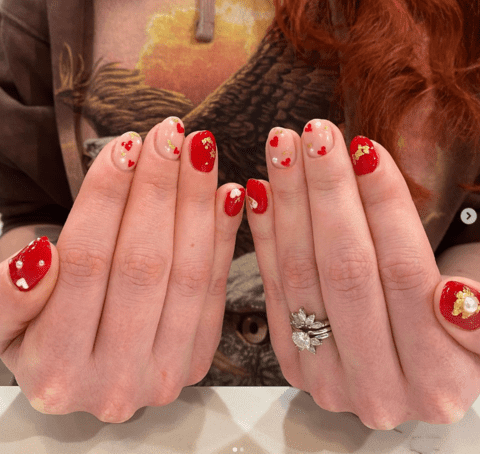 📷 paintbucketnails / Instagram
12)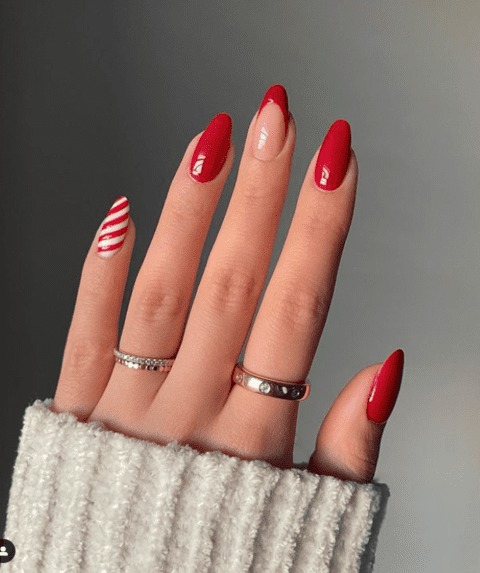 📷 heluviee / Instagram
13)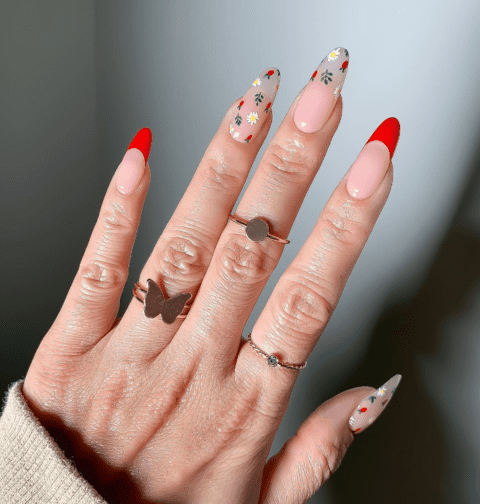 📷nails_and_soul / Instagram
14)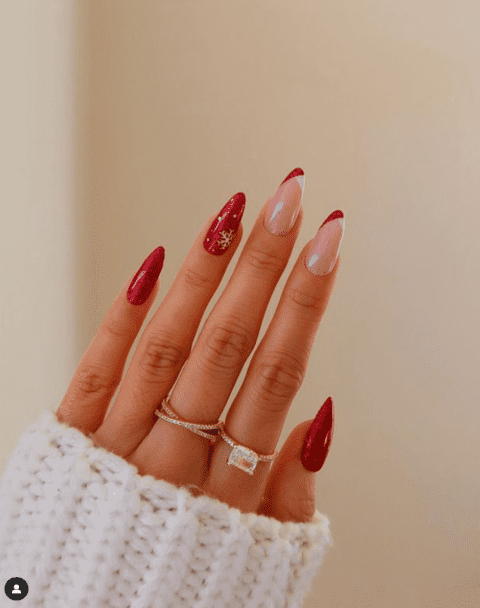 📷vwnails_ / Instagram
15)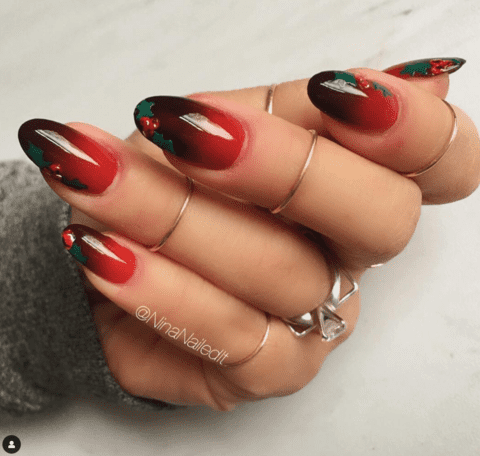 📷ninanailedit / Instagram
16)
📷goscratchit / Instagram
17)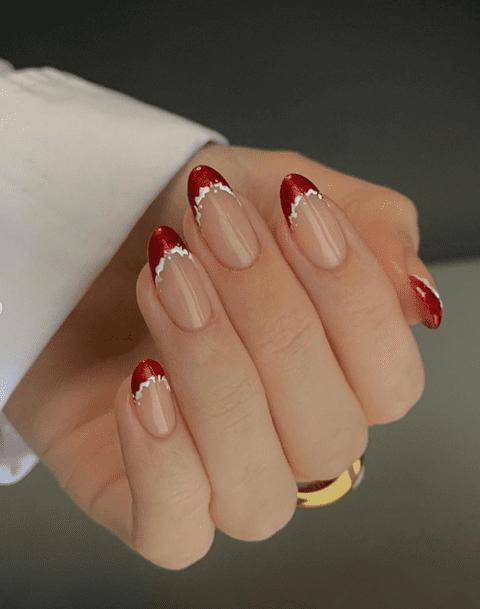 📷amberjhnails / Instagram
18)
📷 nycnailroom/ Instagram
19)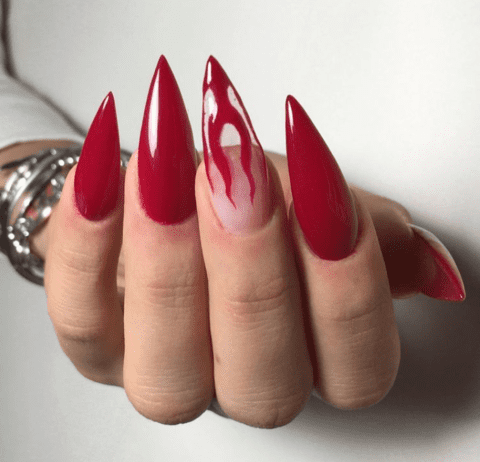 📷 nailbow.skg / Instagram
20)
📷 net_nail/ Instagram
21)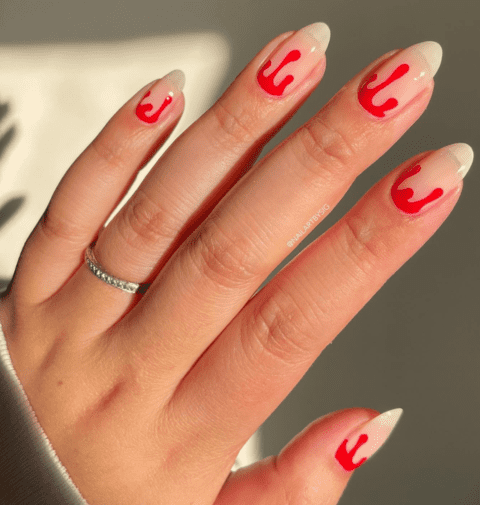 📷nailartbysig / Instagram
22)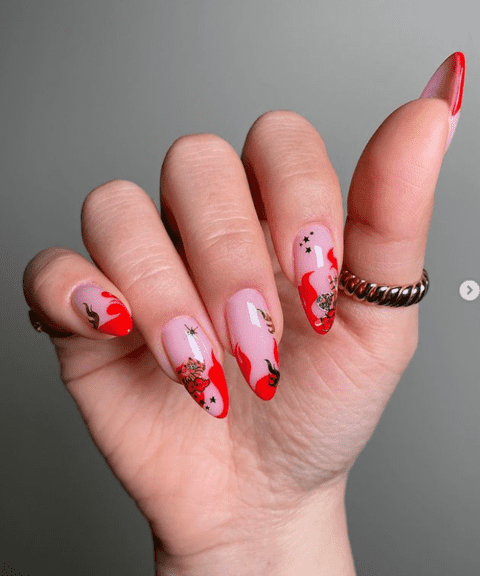 📷 sansungnails/ Instagram
23)
📷 amelodyxnails / Instagram
24)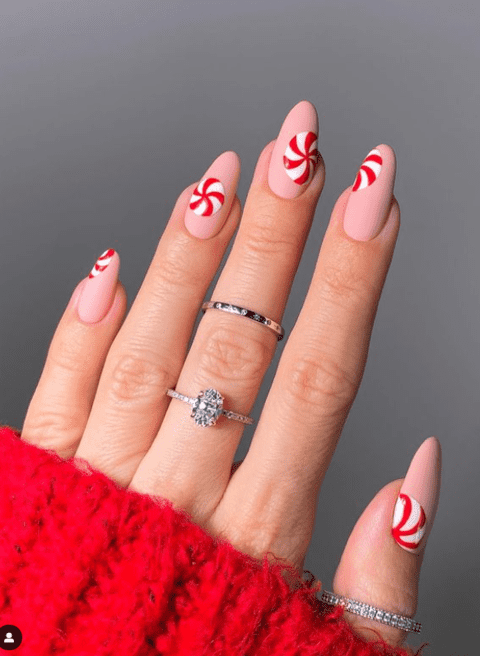 📷 heygreatnails / Instagram
25)
📷polished_yogi / Instagram
26)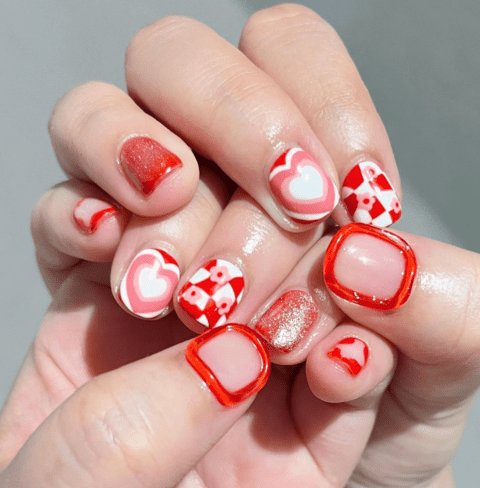 📷 willow.nails/ Instagram
27)
📷melanated.mani / Instagram
28)
📷 betina_goldstein / Instagram
29)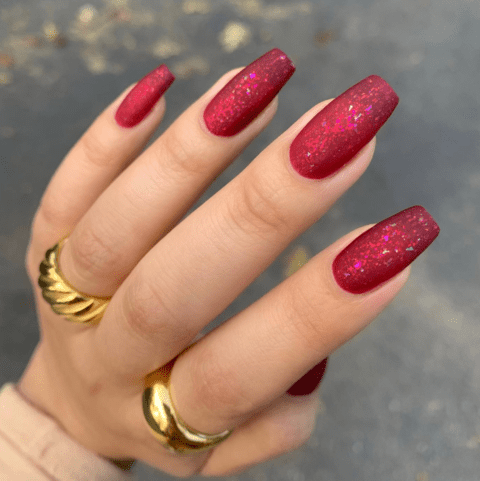 📷 Checkyesmichelle / Instagram
30)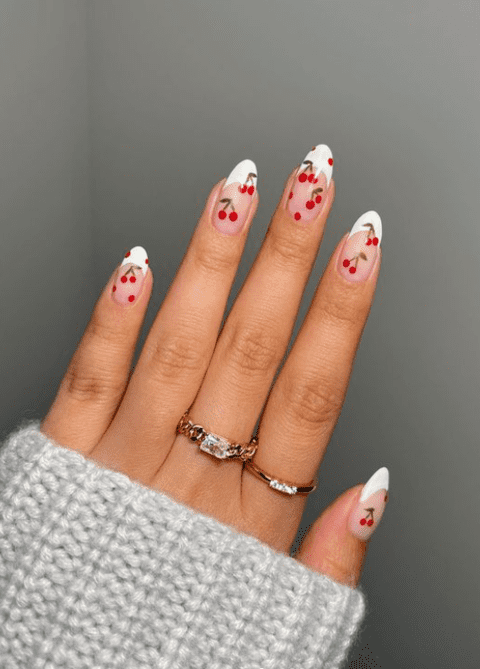 📷 bycheznails/ Instagram
31)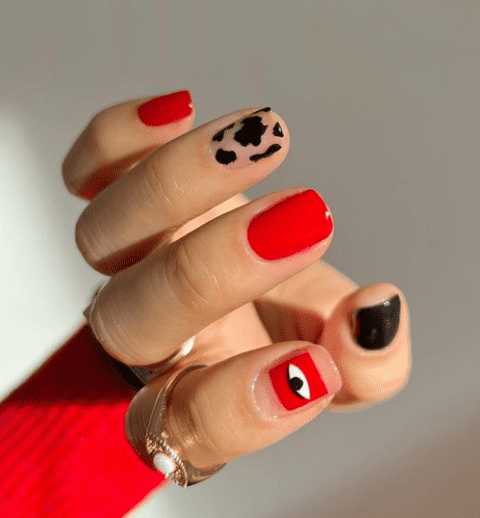 📷 thehangedit / Instagram
32)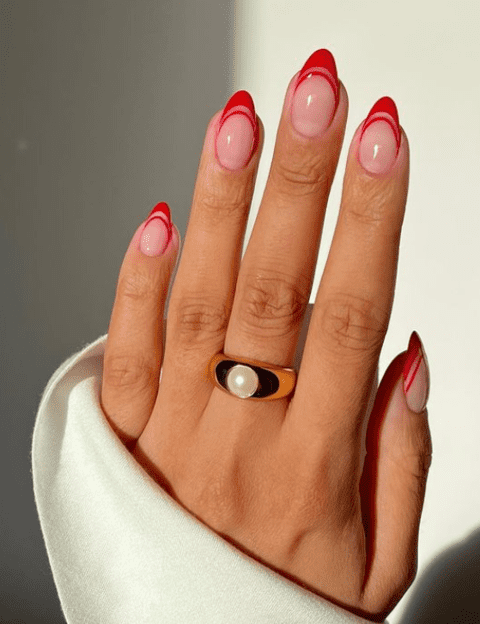 📷 iramshelton / Instagram
33)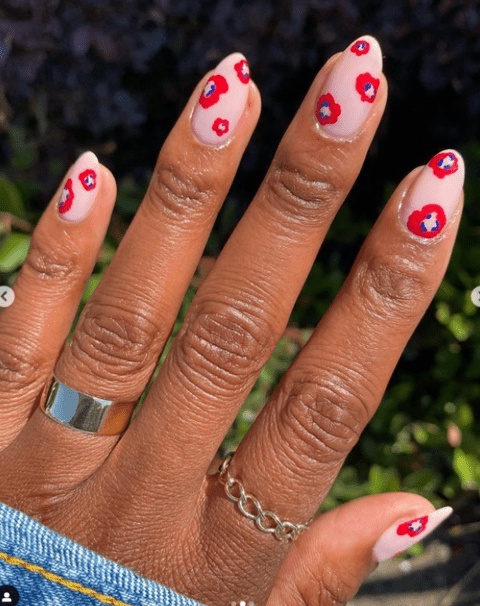 📷 lolo.nailedit / Instagram
34)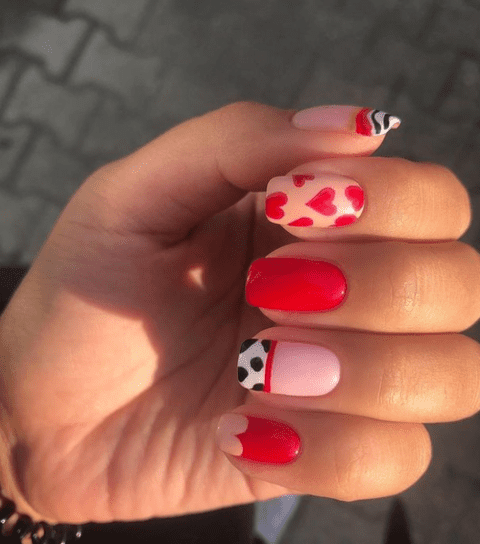 📷 tatjanails / Instagram
35)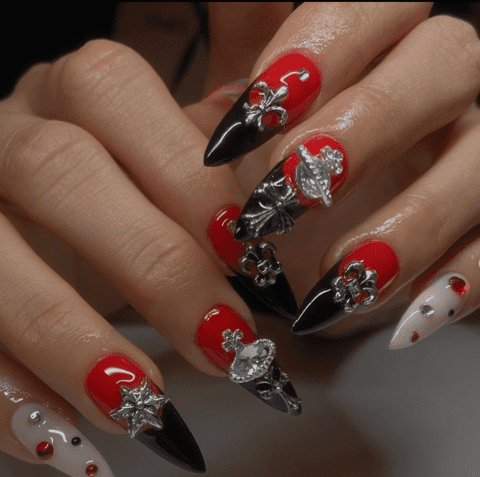 📷 3615_zbobinails/ Instagram
36)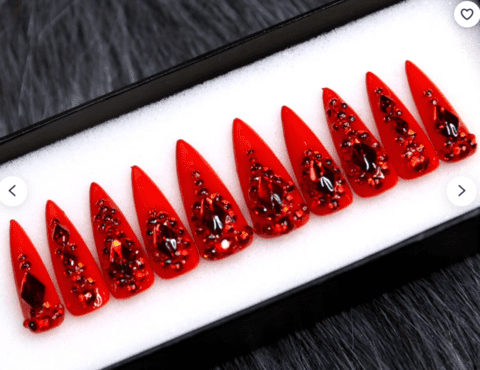 📷AmiHouseNails / Etsy
37)
📷 PrettyPressdOnByChae/ Etsy
38)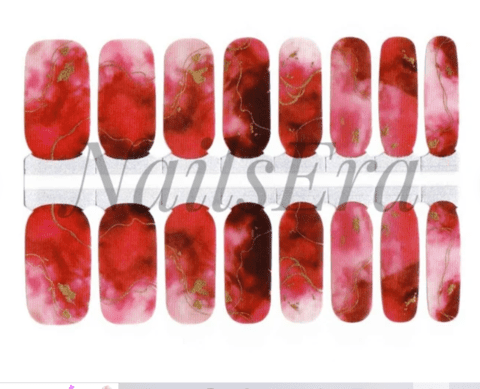 📷 NailsEra / Etsy
39)
📷 Bohochicmode / Etsy
40)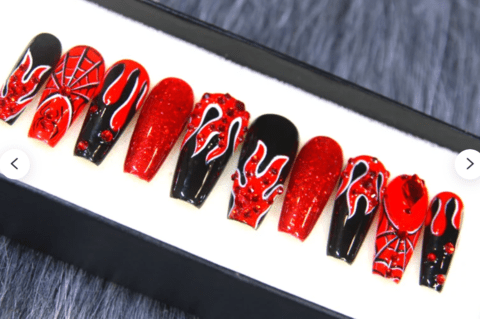 📷 AmiHouseNails / Etsy
41)
📷 oliveandjune / Instagram
42)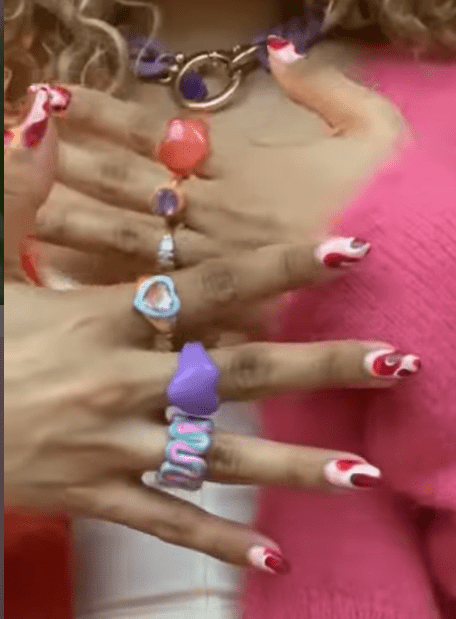 📷 essie / Instagram
43)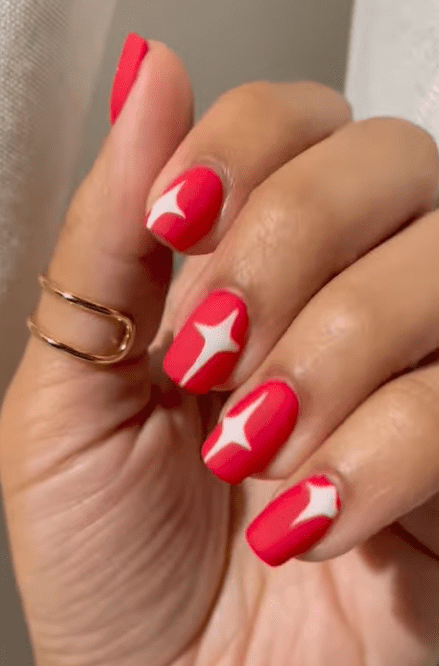 📷 opi / Instagram
44)
📷 orly/ Instagram
45)
📷FAB & FUN /Glamnectic
46)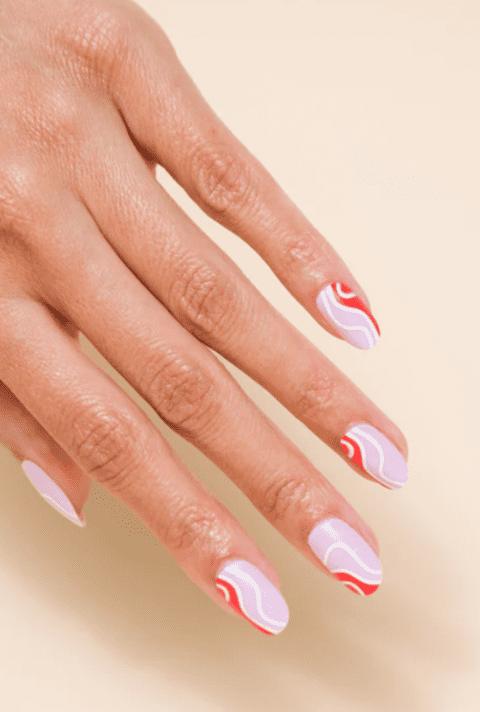 📷HEART STRINGS / Chillhouse
47)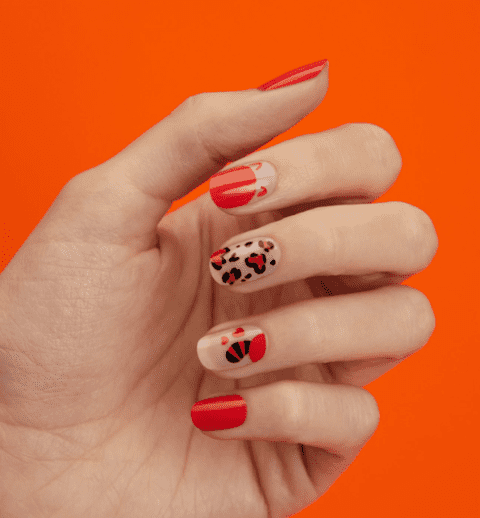 📷 Red's My Color! / Dashing diva
48)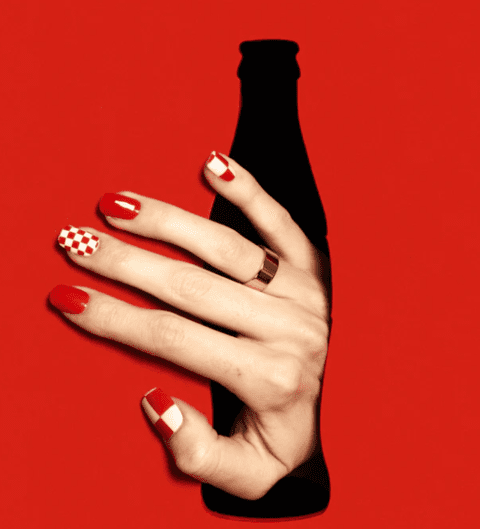 📷Happiness in a Sip / Manime