Do you believe in the Evil Eye? Many people do, and there is a good reason for it. The Evil Eye is said to be a curse from a look (or malevolent glare) that is sent out by someone who is jealous or envious of your good luck and could bring about misfortune or injury to the person it is directed at.
If you are worried about the Evil Eye, there are ways to protect yourself. One way is to wear talismans or designs that ward off the Evil Eye. The most famous protective symbol is perhaps the Hamsa, but there are others such as the Italian Cornicello or the Egyptian Eye of Horus.
By incorporating this symbol into your nail art, you are not only adding a unique and trendy design, but you are also actively protecting yourself from potential negative influences.
Another advantage of evil eye nail art is its versatility. These designs can be incorporated into any nail art style, whether you prefer bold and bright colors or more subtle and muted tones. You can also experiment with different patterns and shapes, such as using glitter or rhinestones to create a sparkling and eye-catching design.
However, there are also some disadvantages to consider when it comes to evil eye nail art. One of the main drawbacks is that it may not be appropriate for certain occasions or environments. For example, if you work in a professional setting, wearing bold and attention-grabbing evil eye designs may not be the best choice. Additionally, these designs may not be suitable for those with conservative or traditional beliefs who may find them offensive or inappropriate.
Despite these potential drawbacks, evil eye nail art can be a fun and unique way to protect yourself from negative energies and add some personality to your nail game. The best place to use these designs is in a casual or personal setting where you can express yourself freely and confidently. You can also experiment with different patterns and colors to create a unique and personalized design that represents your individual style.
You've likely seen both the evil-eye and the Hamsa adorned on accessories all over Instagram as this belief has a resurgence in popularity.
Here are some trendy Evil Eye nail designs you that are super fun to try!
Blue evil eye nails
Blue Evil eyes are the most common form of evil eye and are associated with general protection from bad vibes.
Red evil eye nails
Red Evil Eyes are said to bring you courage and protect from fears.
Purple evil eye nails
Purple Evil Eyes are used to remove obstructions.
Black evil eye nails
Black Evil Eyes are used to protect against risks to your power and prosperity
1)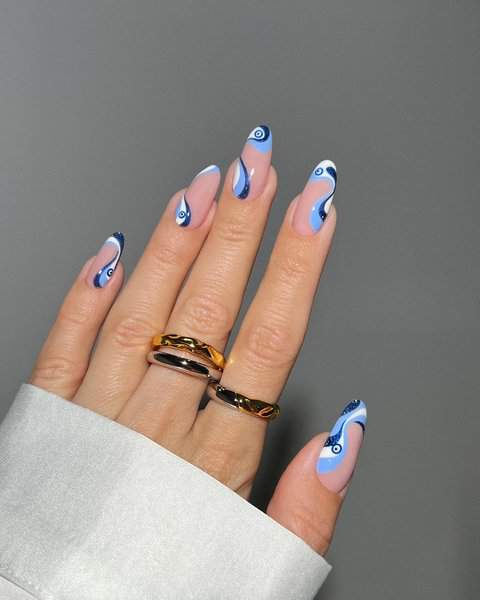 📷 heygreatnails / Instagram
2)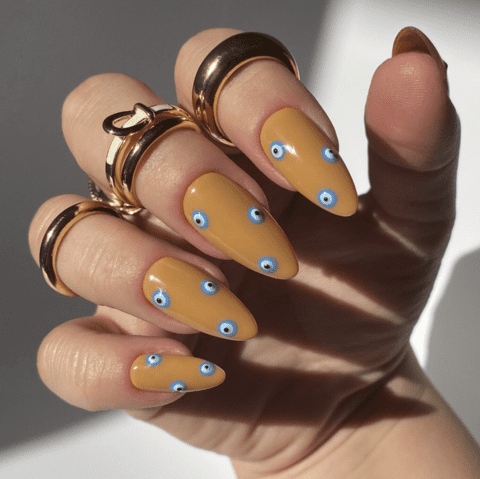 📷 Nailblissbyjulia / Etsy
3)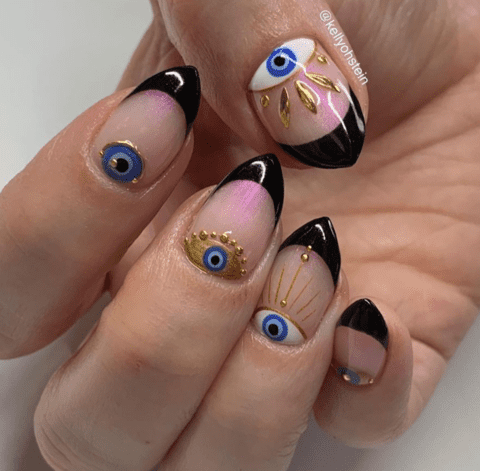 📷kellyohstein / Instagram
4)
📷3615_zbobinails / Instagram
5)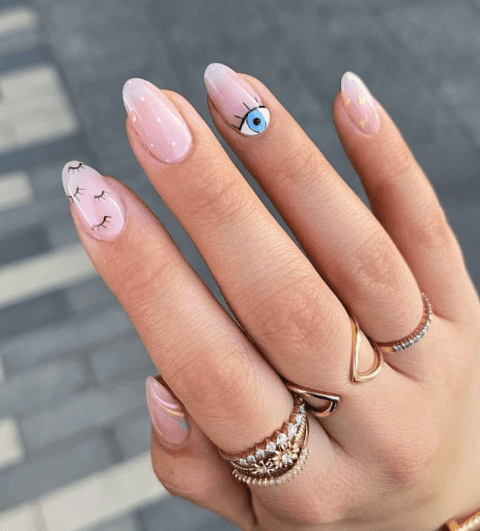 📷amyle.nails/Instagram
6)
📷Nailsbysmf / InstagramInstagram
7)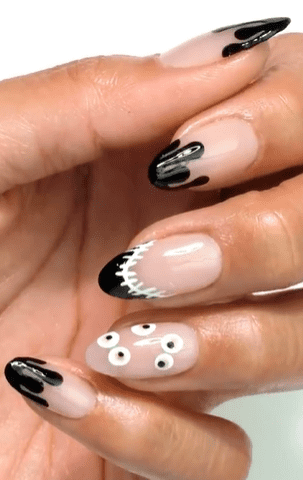 📷Overglowedit / Instagram
8)
📷paintbucketnails / Instagram
9)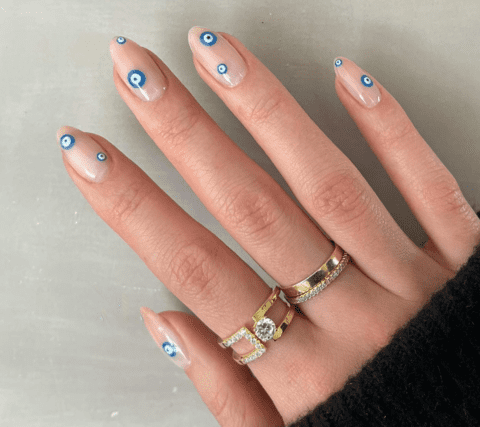 10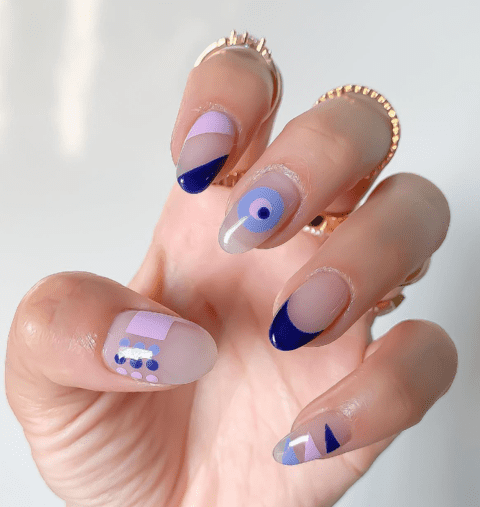 📷Nails_and_soul / Instagram
11)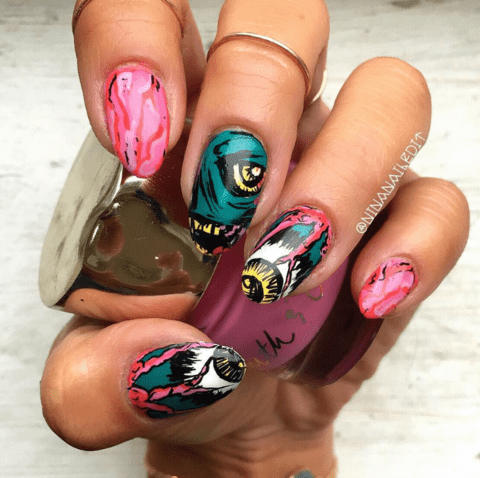 📷Ninanailedit / Instagram
12)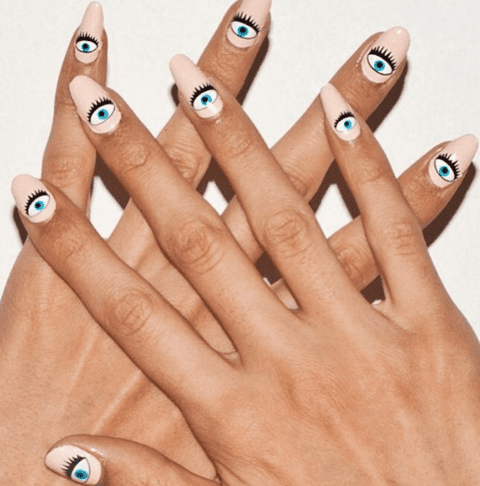 📷Goscratchit / Instagram
13)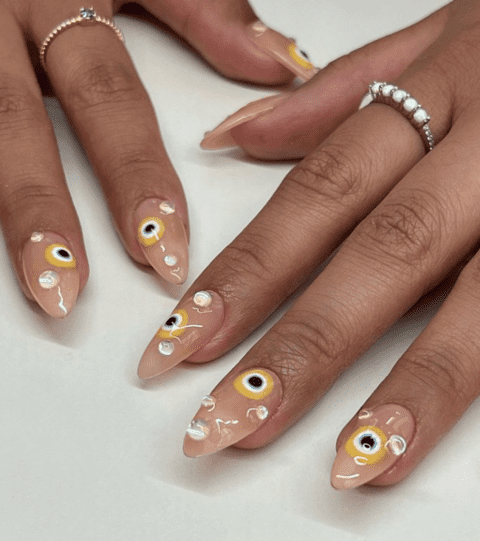 📷Nycnailroom / Instagram
14)
15)
📷Nailartbysig / Instagramstagram
16)
📷Sansungnails / Instagram
17)
📷lightslacquer/ Instagram
18)
📷Reigning_beautyy / Instagram
19)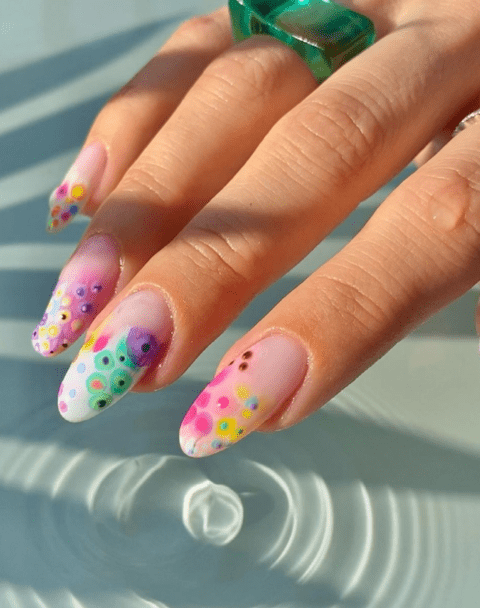 📷Heygreatnails / Instagram
20)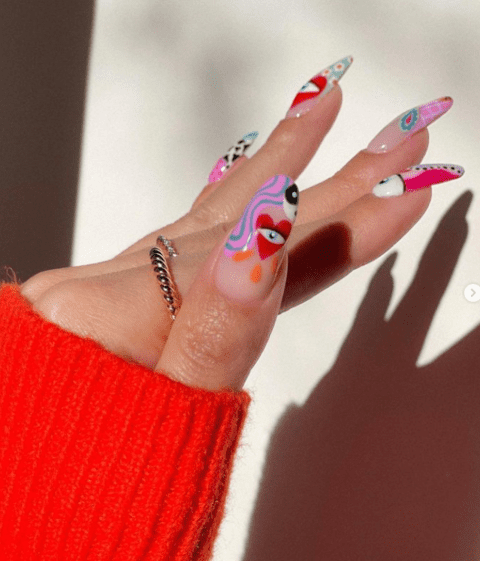 📷Disseynails / Instagram
21)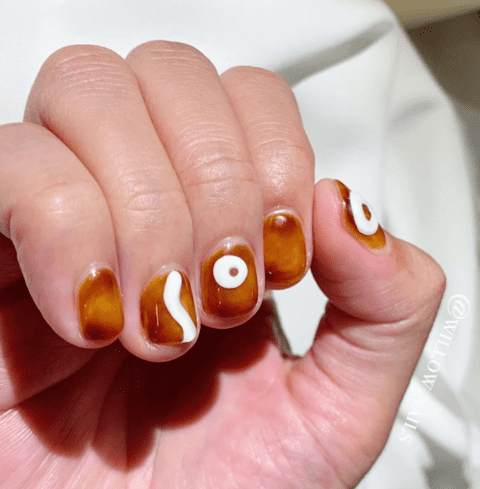 📷Willow.nails / Instagram
22)
📷bagabieva_nails / Instagram
23)
📷Bycheznails / Instagram
24)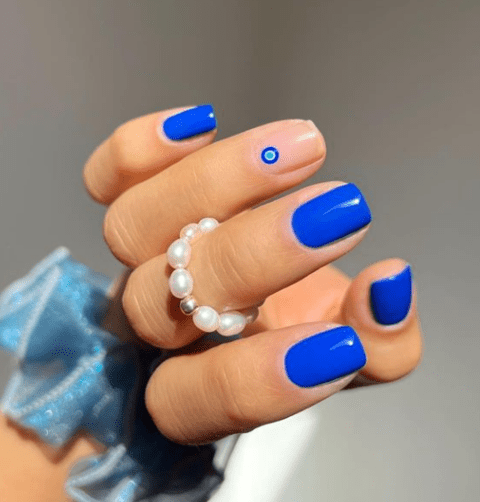 📷Thehangedit / Instagram
25)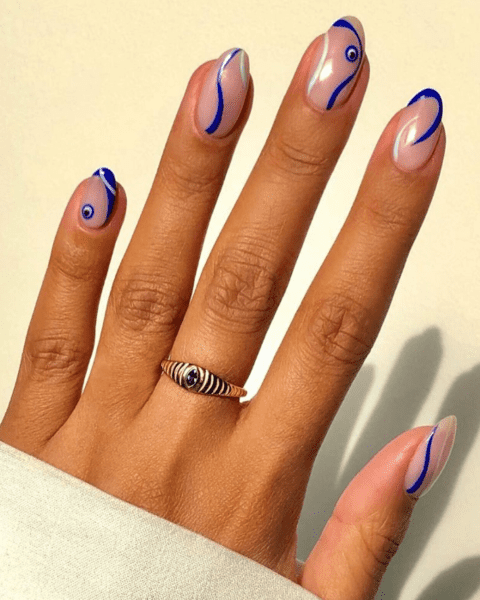 📷Iramshelton / Instagram
26)
📷Tatjanails / Instagram
27)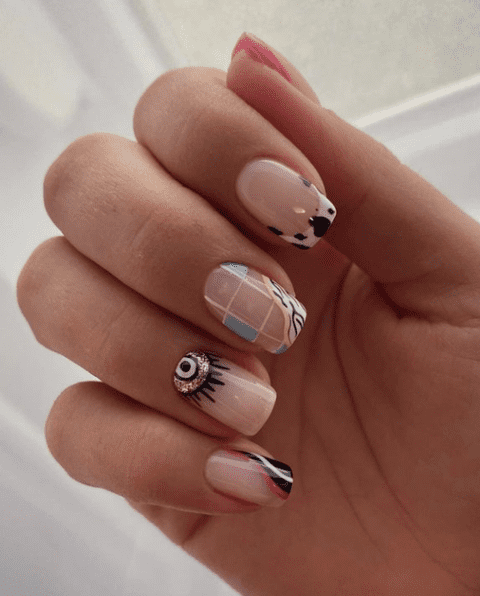 📷Tatjanails / Instagram
28)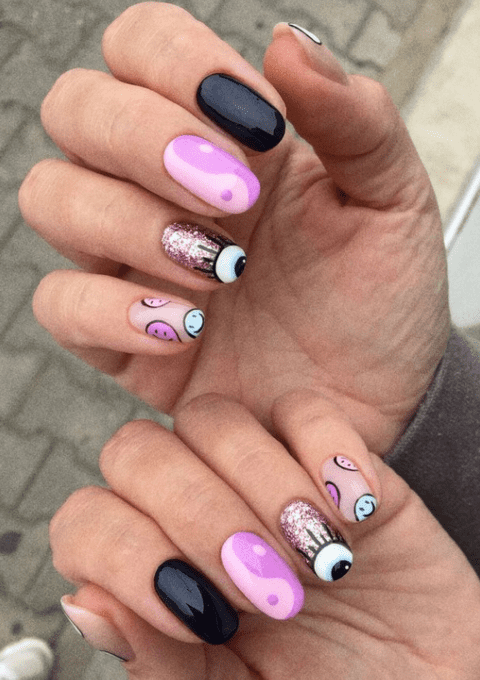 📷Tatjanails / Instagram
29)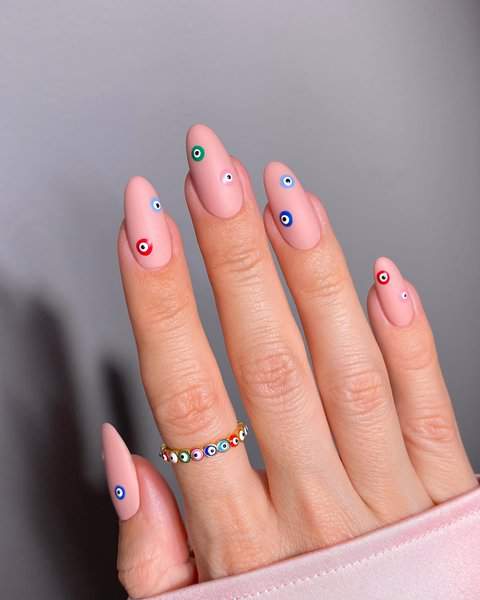 📷 heygreatnails /Instagram
30)
📷Nailedbyyans / Instagram
31)
📷 TrapaneseKitty / Etsy
32)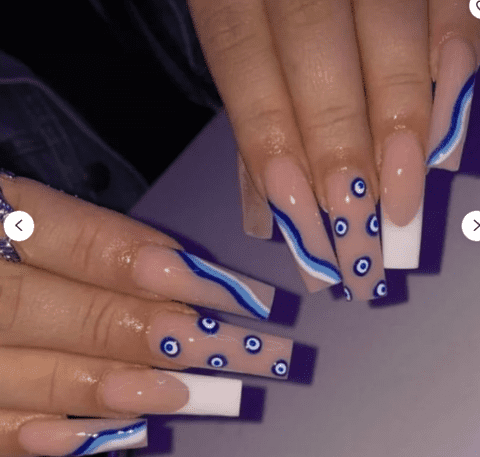 33)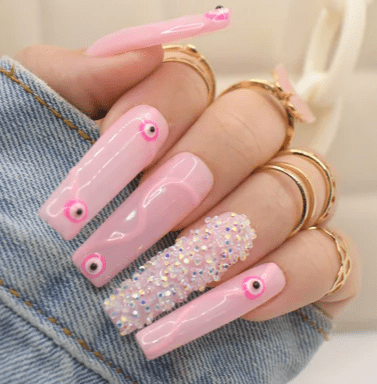 📷LunaStarDesignsCo / Etsy
34)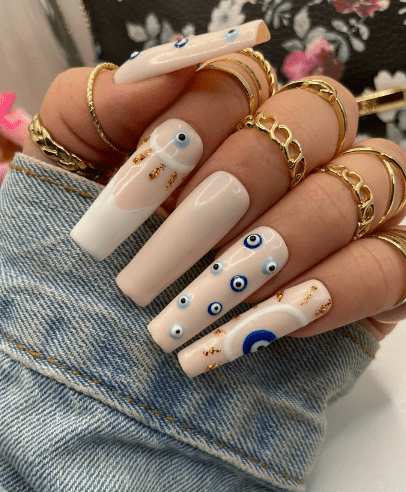 📷LunaStarDesignsCo / Etsy
35)
📷TrapaneseKitty / Etsy
36)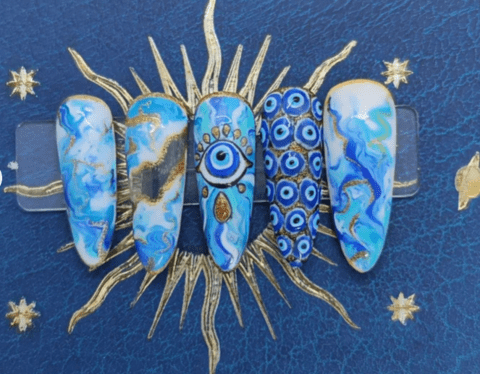 📷 NailsbyTyn/ Etsy
37)
📷Manime.co / Website
38)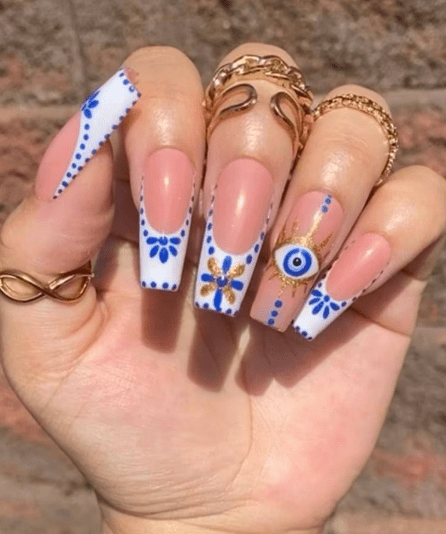 📷NailMailbyLuna / Etsy
39)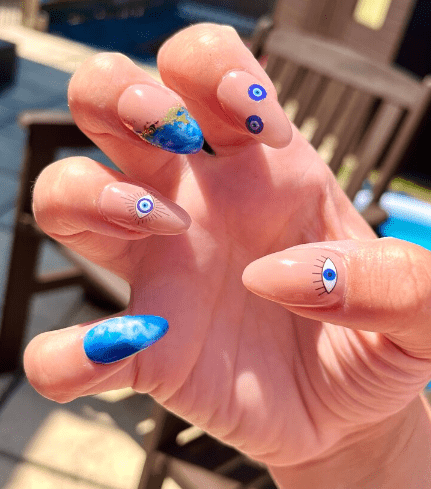 📷LadyTrouse / Etsy
40)
📷OliviaKentok / Etsy
41)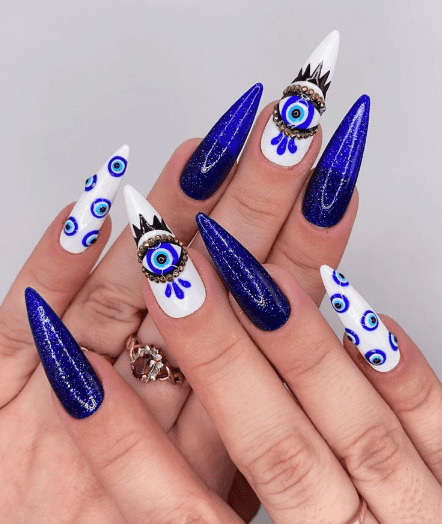 📷QueenlyNails / Etsy
42)
43)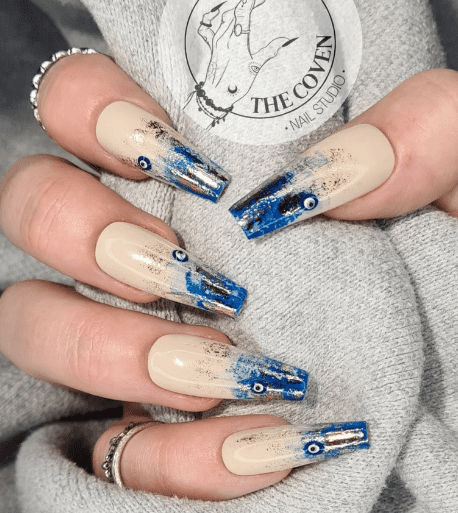 📷TheCovenNailStudio / Etsy
44)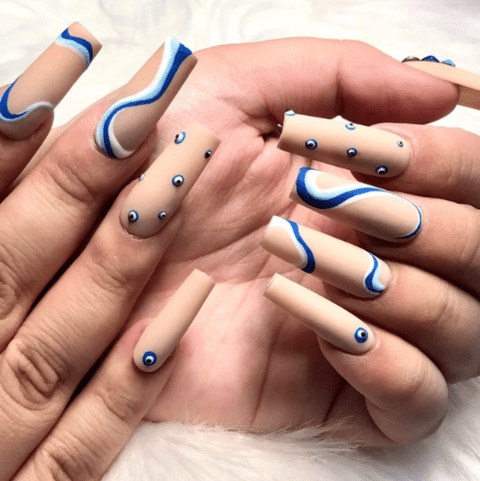 45)