Coffin nails are definitely having a moment. We have seen so many coffin nails on social and on many influencers and celebrity's Instagrams (like our favorite Kylie Jenner- see our first 3 nail inspo below). Coffin nails are just super edgy and fun because you can do so many different cute nail art designs on them due to their longer and wider nature.
So, what are coffin nails? They are named coffin nails because they resemble the shape of a coffin and they are not as pointy as stiletto nails. Coffin nails are also known as ballerina nails and they are long and tapered at the end, with a blunt squared-off tip. Due to its longer nature, you will often see medium coffins and long coffins with press on nails or acrylic nails. Short coffins are achievable with natural nails.
We curated 40 of our favorite coffin nail designs and the top coffin nail trends below. Let these nail designs inspire your next manicure.
Classic French Manicure:
Coffin French tip nails can be so classy and pretty. You can do thick or thin French tips and also use traditional white or light colors for this look.
Ombre Coffin Nails:
We love ombre coffin nails! Ombre nails look especially good on coffin shaped nails because of the longer shape. Start with light-colored nail polish at the base of your nails, and then gradually add darker colors as you move towards the tips.
Glitter Coffin Nails:
Glam up your nails by adding some glitter to your coffin nails. You can do just the tips of the nails or the entire nail – the possibilities are endless!
Summer Coffin Nails:
If you want to make a statement with your coffin nails, go for a bright and bold color scheme. We have seen so many bright-colored coffin nails on celebs like Kylie who has shown us summer coffin nails can be so fun. Try using neon colors, or mix and match different vibrant shades to create a unique look.
1) Orange coffin nails for the ultimate summer mani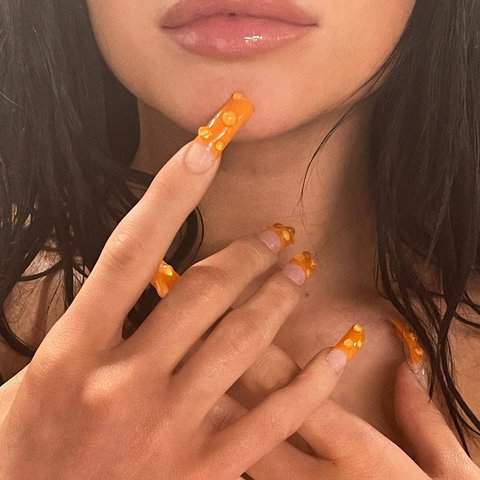 📷 kyliejenner / Instagram
2) Colorful swirl nail art designs on coffin French tip nails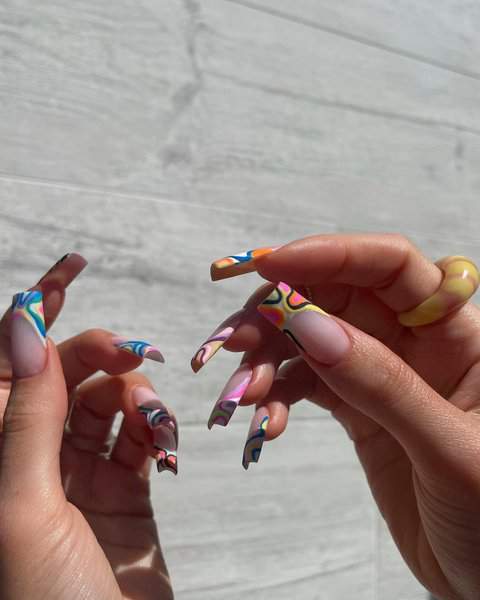 📷 kyliejenner / Instagram
3) French tip coffin nails with polka dot details in bright pink, white, red, and yellow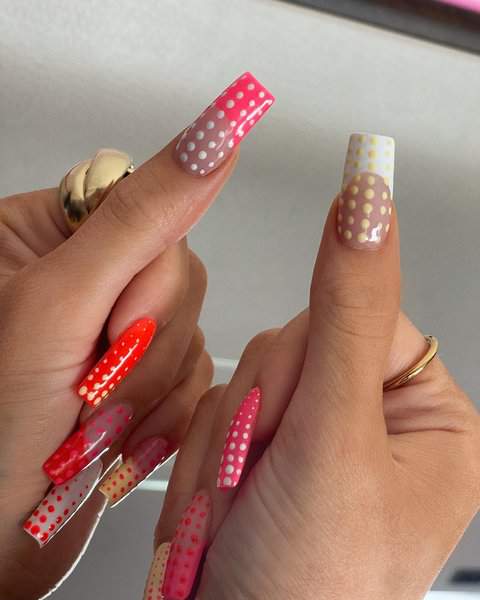 📷 kyliejenner / Instagram
4) Colored coffin acrylic nails with flower jewels
📷 amelodyxnails / Instagram
5) Red coffin nails with french tips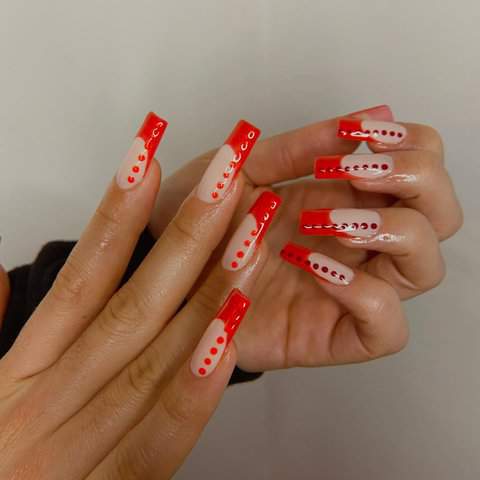 📷 3615_zbobinails / Instagram
6) Pink coffin nails with moon and stars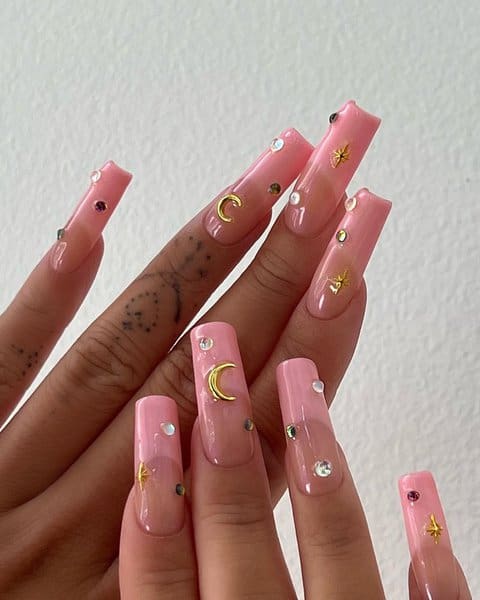 📷nycnailroom / Instagram
7) Colorful ombre coffin nails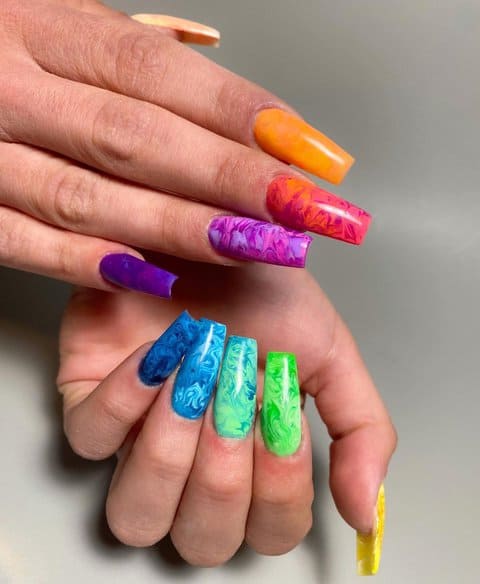 📷nailbow.skg / Instagram
8) Pink and blue coffin nails with designer details
📷net_nail / Instagram
9) Coffin Christmas nails with red and white candy cane inspiration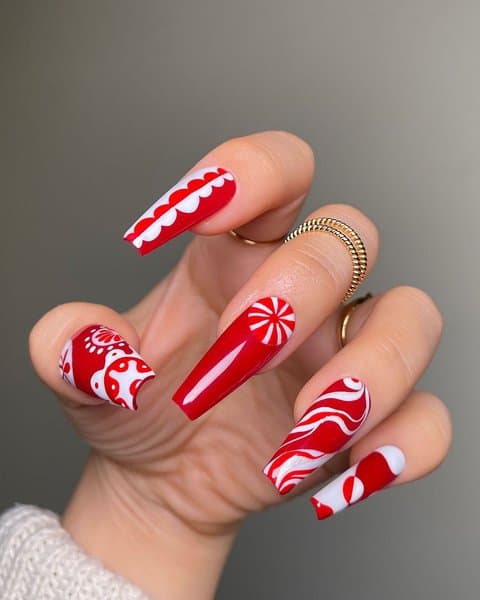 📷sansungnails / Instagram
10) Ombre coffin nails with silver swirl designs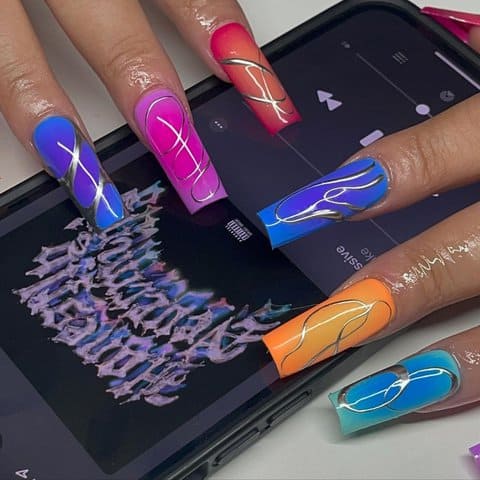 📷amelodyxnails / Instagram
11) Perfect summer coffin nails in bright colors and fun nail art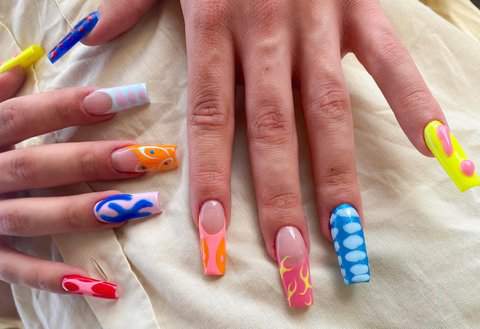 📷 iramnailbow.skg / Instagram
12) White coffin nails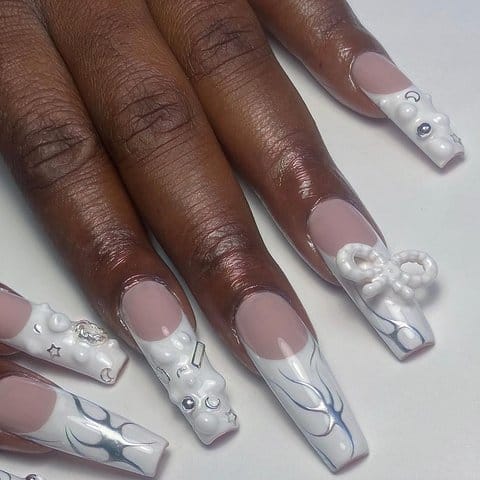 📷3615_zbobinails / Instagram
13) Long acrylic summer coffin nails
📷net_nail / Instagram
14) Matte coffin nails with designer logos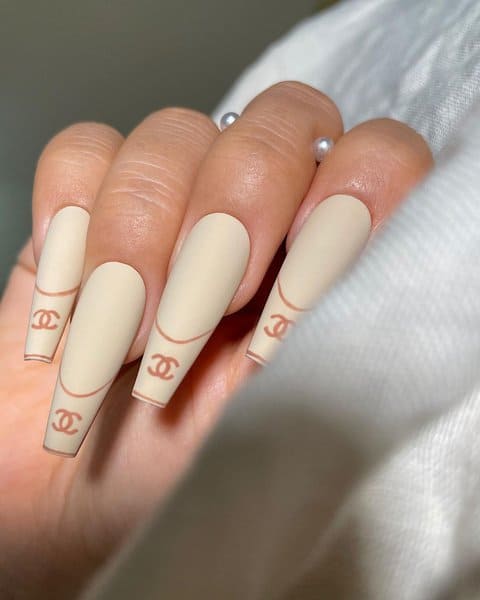 📷sansungnails / Instagram
15) Glitter coffin nails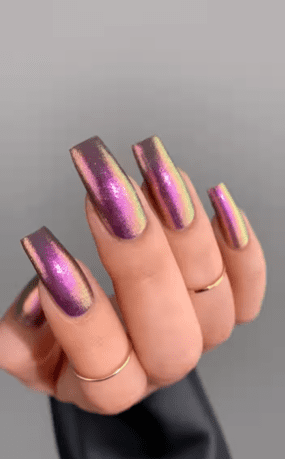 📷checkyesmichelle / Instagram
16) Pink and white coffin nails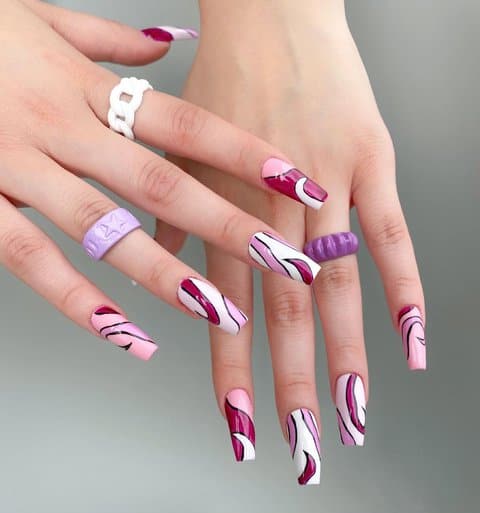 📷nailbow.skg / Instagram
17) Coffin nails with jewels and rhinestones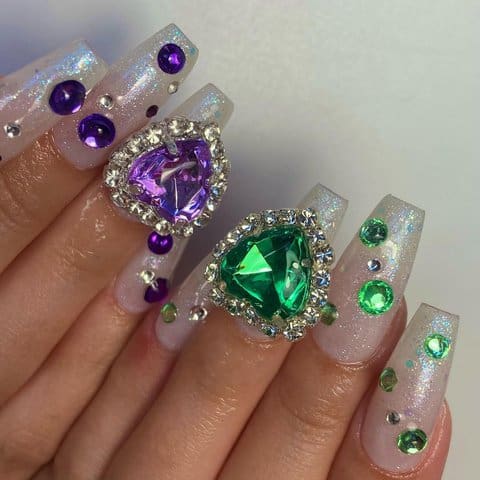 📷3615_zbobinails / Instagram
18) Royal blue coffin nails
📷nycnailroom / Instagram
19) Dreamy white coffins nails with designs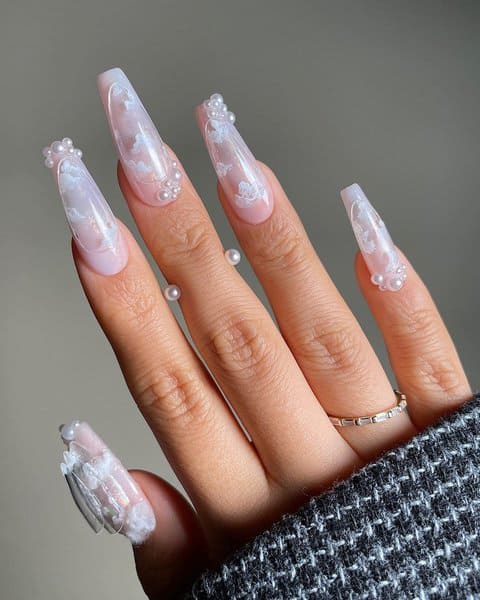 📷sansungnails / Instagram
20) Medium coffin nails in neon green
📷net_nail / Instagram
21) Clear coffin nails with touch of glitter and white nail art designs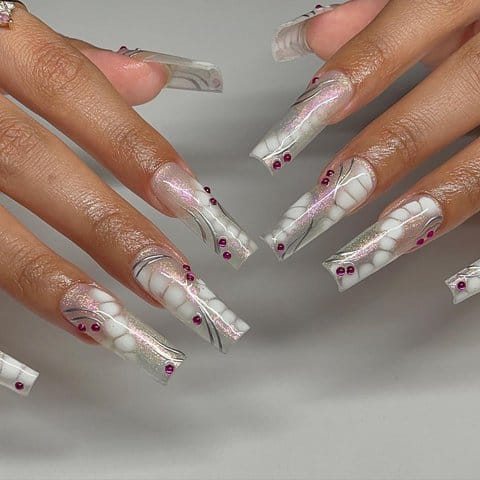 📷amelodyxnails / Instagram
22) Glazed medium coffin nails with chrome powder and jewels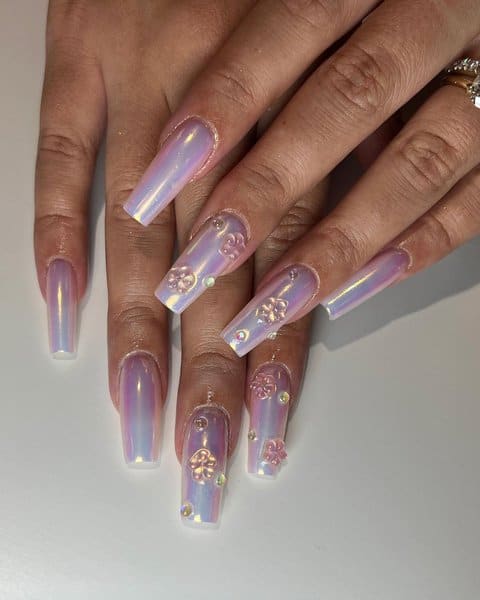 📷nailedbyyans / Instagram
23) Blue coffin nails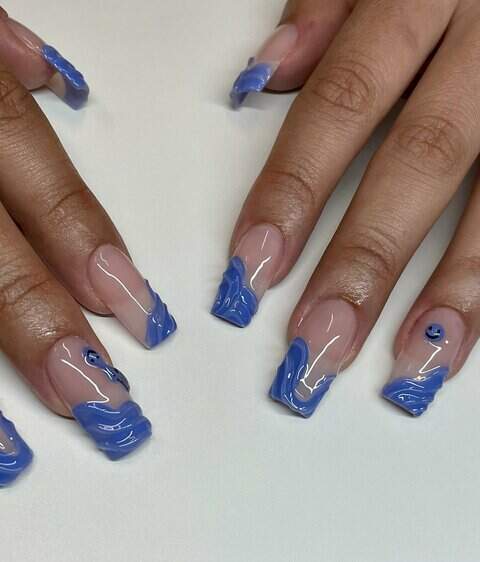 📷nycnailroom / Instagram
24) Black coffin nails with thunder details
📷nailbow.skg / Instagram
25) Brown coffin nails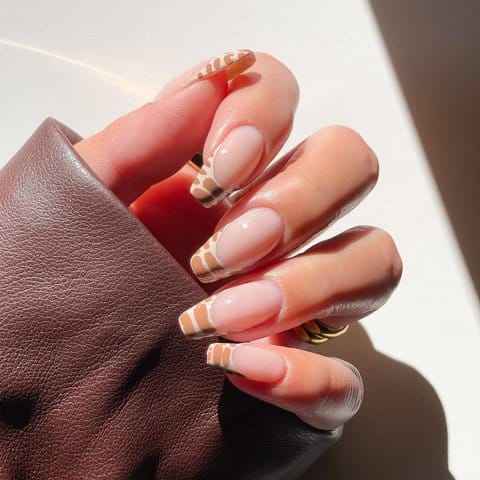 📷lightslacquer / Instagram
26) Pink ombre coffin nails with rhinestones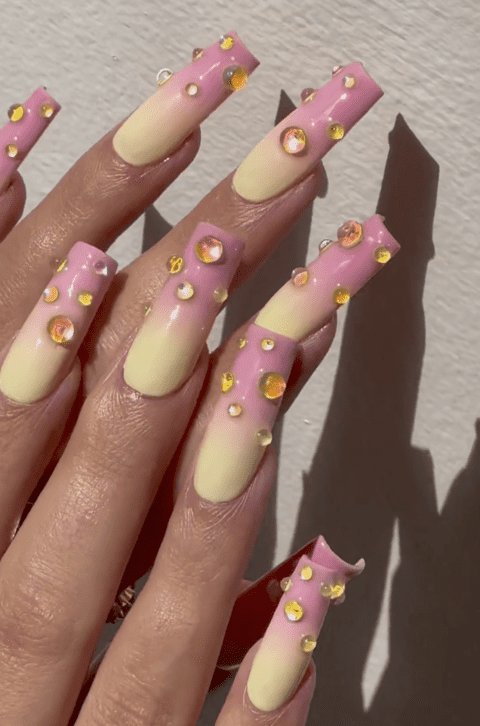 📷 nycnailroom / Instagram
27) Simple coffin nails with rhinestones
📷3615_zbobinails / Instagram
28) Black and white coffin nails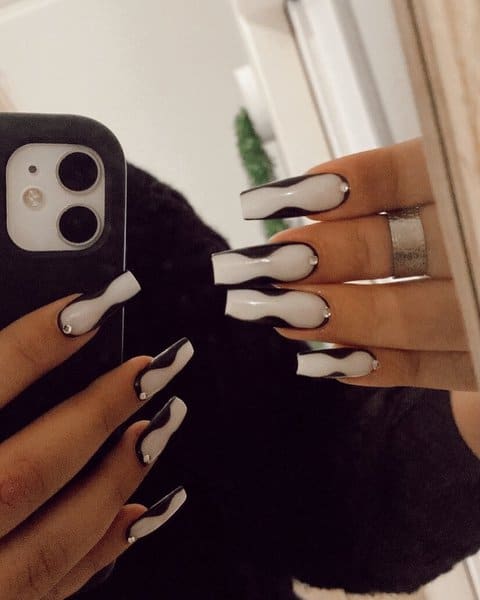 📷net_nail / Instagram
29) Black coffin ombre nails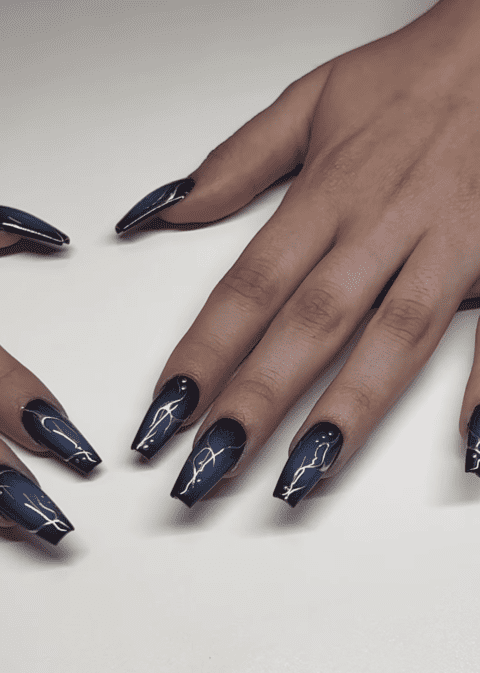 📷nycnailroom / Instagram
30) Pink coffin nails with matte pink French tips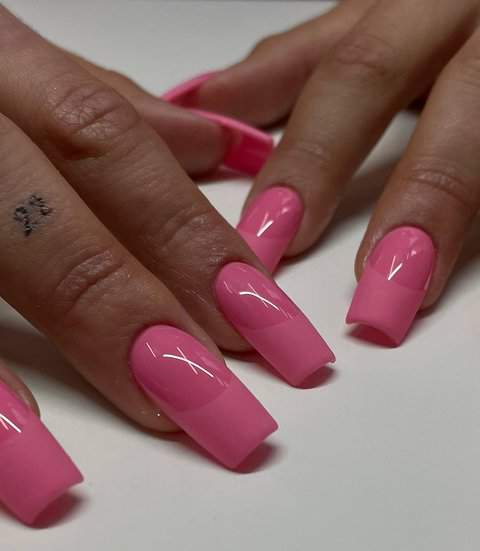 📷nycnailroom / Instagram
31) Short coffin nails, royal blue coffin nails with jewels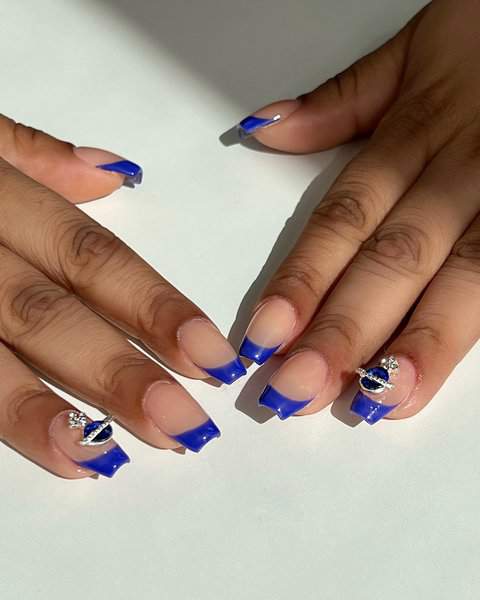 📷nycnailroom / Instagram
32) Glitter coffin nails, long coffin nails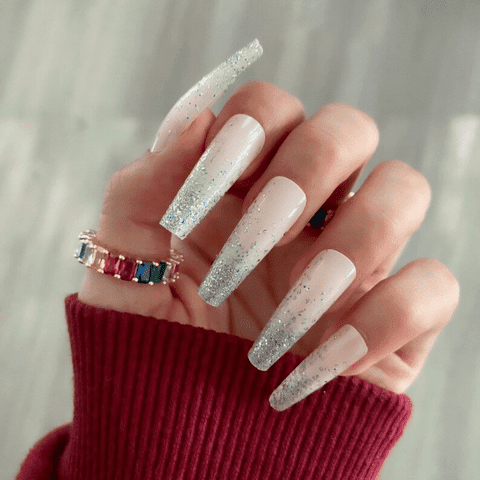 📷RedLeopardNails / Etsy
33) Coffin fall nails in black and green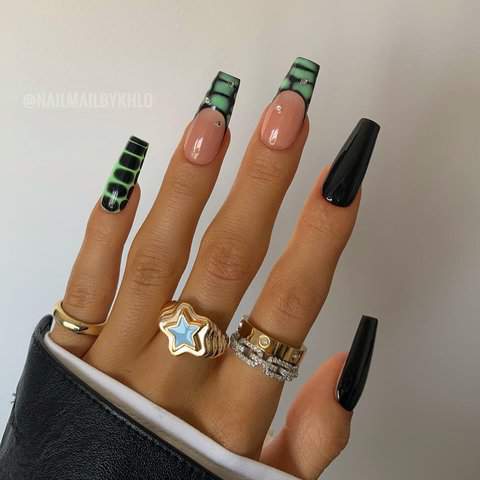 Coffin press-on nails via 📷 nailmailbykhlo / Instagram
34) V French tip coffin nails
📷GorgeousKKnails / Etsy
35) Butterfly coffin nails with glitter nail art designs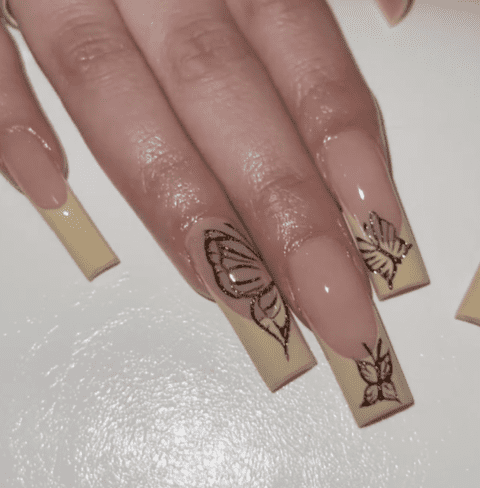 📷prettynailssmatter / Instagram
36) Brown coffin fall nails with fall nail art designs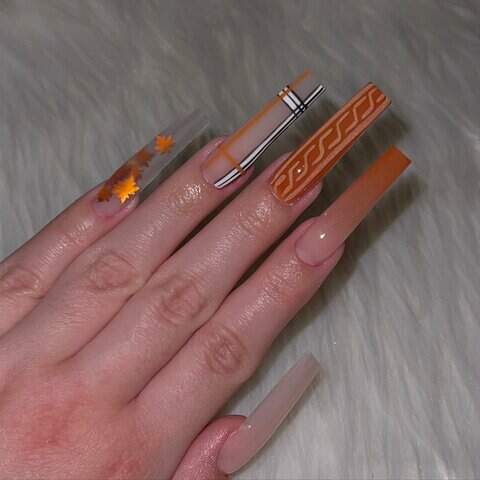 📷prettynailssmatter / Instagram
37) Extra long coffin nails with animal print nail art designs
📷RedLeopardNails / Etsy
38) Cute coffin nails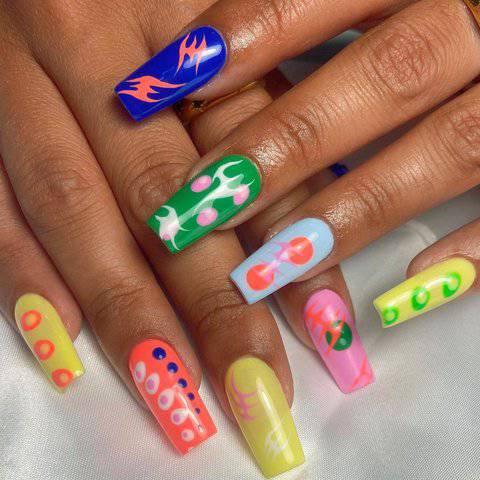 📷3615_zbobinails / Instagram
39) Spooky coffin Halloween nails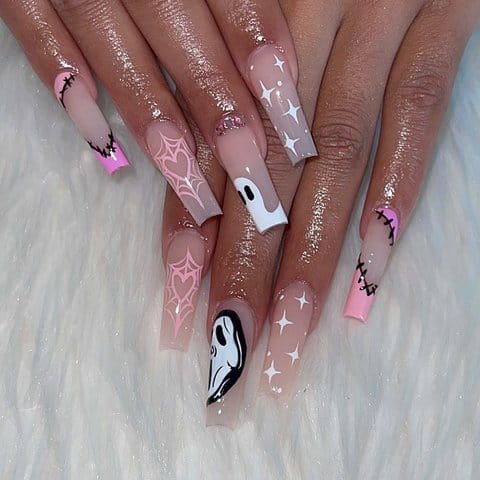 📷prettynailssmatter / Instagram
40) Short royal blue coffin nails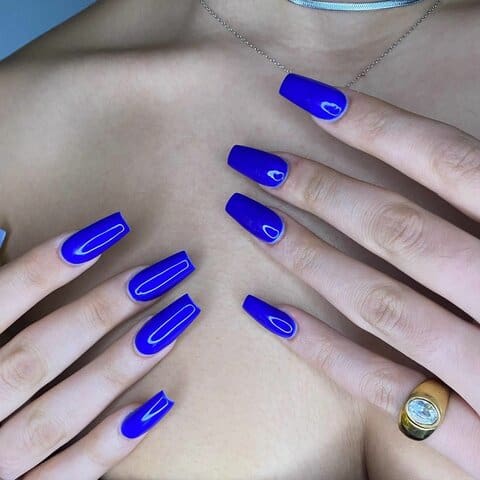 Coffin royal blue nails via 📷net_nail / Instagram