We love gorgeous tapered square nails for a chic and stylish way to change up your nail game. This unique nail shape is gaining popularity among fashionistas, celebs, and salons! As the name suggests, tapered square nails are flat at the top and have a slight tapering of the sides as you approach the top.
One of the biggest advantages of tapered nails is their versatility. They can be worn in a variety of ways, from short and sweet to long and dramatic. They also pair well with a variety of nail polish colors and designs, making them a great choice for those who love to switch up their look often.
Another advantage of tapered nails is their durability. Because the tip is slightly narrower, it's less likely to break or chip, making them a good option for those who are hard on their hands.
One potential disadvantage of tapered nails is that they can be more difficult to maintain. The tapered shape requires more precision when filing and shaping, so they may require more frequent trips to the nail salon to keep them looking their best.
Additionally, tapered nails can sometimes cause discomfort if they are too long or too sharp. It's important to discuss your desired length and shape with your nail technician to ensure a comfortable and flattering fit.
Tapered Square Nails Vs Square Nails
Tapered square nails are different from square nails because of this slight tapering of the sides.
Tapered Square Nails Vs Coffin Nails
Tapered square nails are also different to the popular coffin nails, which are even much more tapered to give a coffin-like shape.
What we love about tapered square nails is that they can be adapted to suit any outfit or occasion. Whether you're looking for a sophisticated and polished look for work or a sparkly design for a night out, there's a tapered square nail design to suit your needs! We have collected 35 of our favorite tapered square nail ideas. So get inspired by these gorgeous designs and start experimenting with this trendy fun shape!
1) Long tapered square nails with blue ombre french tips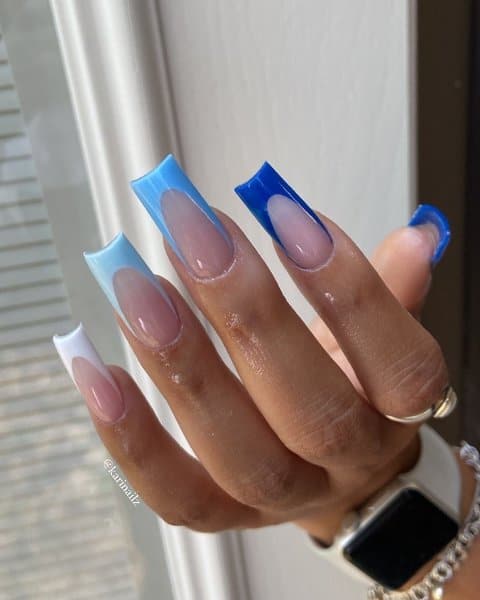 📷 _karinailz / Instagram
2) Medium tapered square nails with green and white french tips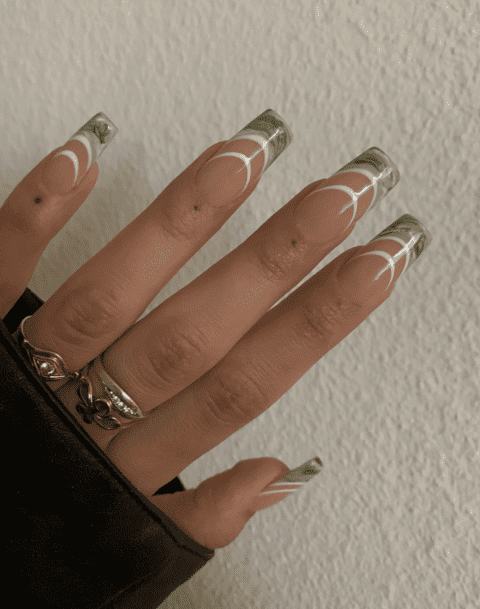 3) Long tapered square nails with pink french tip designs and nail art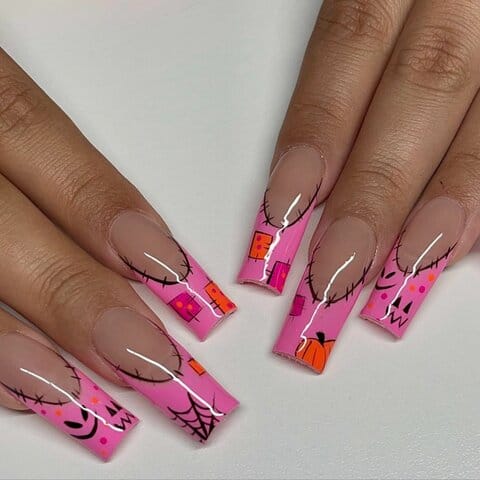 📷 amelodyxnails / Instagram
4) Cute medium tapered square nails with nail art designs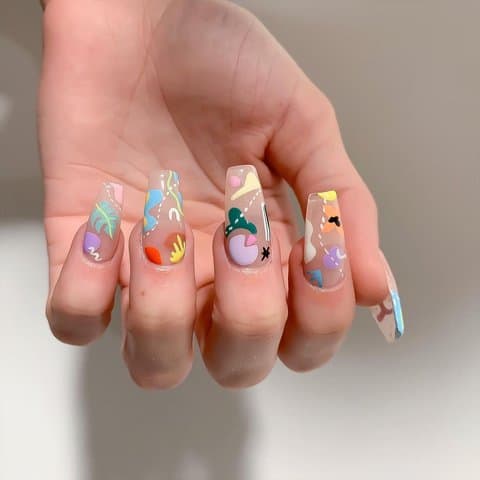 📷nails_and_soul / Instagram
5) Tapered square french nails with animal print details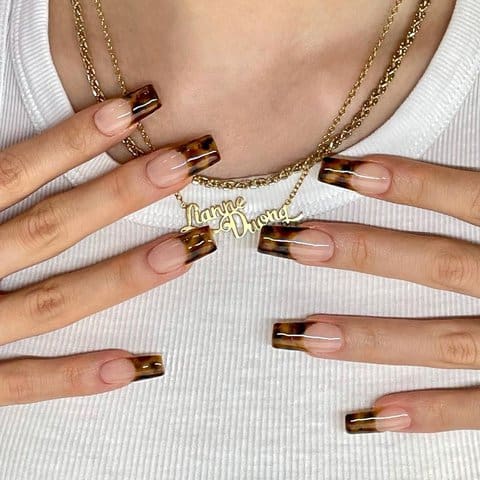 📷nycnailroom / Instagram
6) French tip tapered square nails with butterflies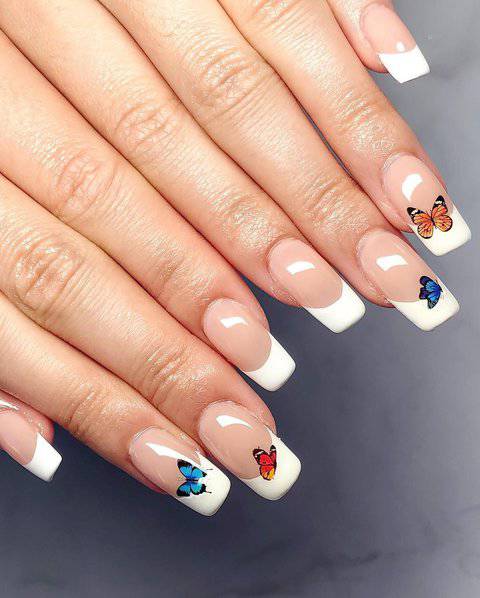 7) Short tapered square nails with nail art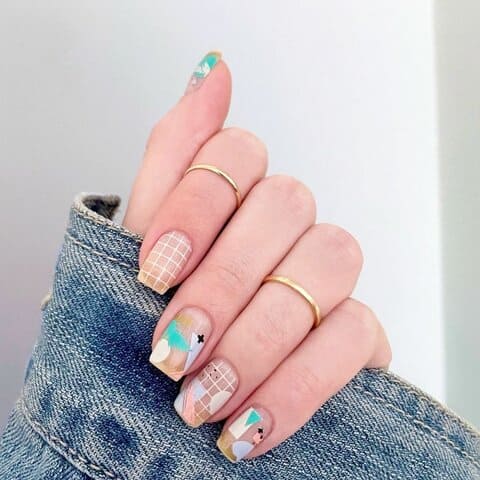 📷goscratchit / Instagram
8) Medium taper square nails with leopard print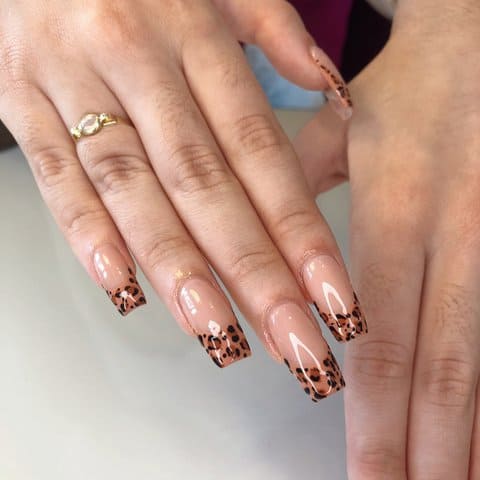 9) Pink tapered square nails with moons and stars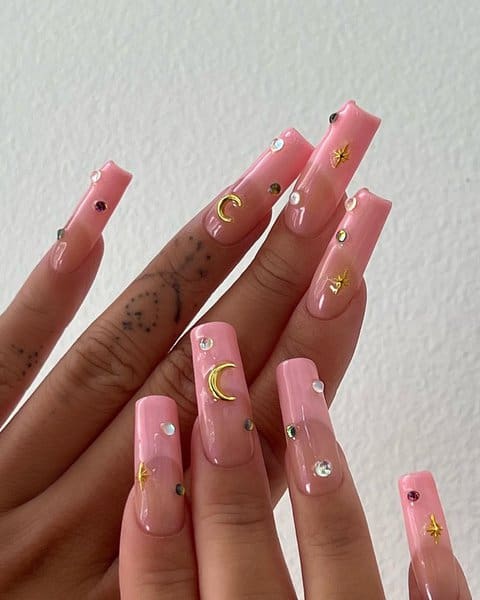 📷nycnailroom / Instagram
10) Pink and silver medium tapered square nails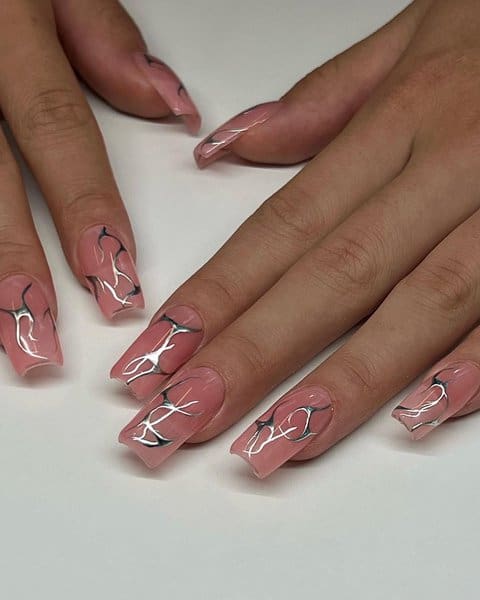 📷nycnailroom / Instagram
11) Short tapered square nails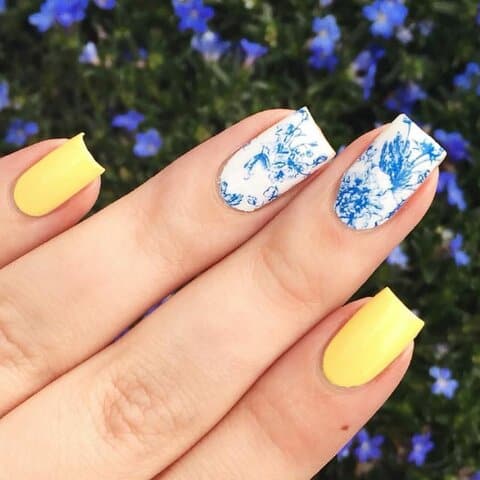 📷goscratchit / Instagram
12) Purple and gray tapered square nails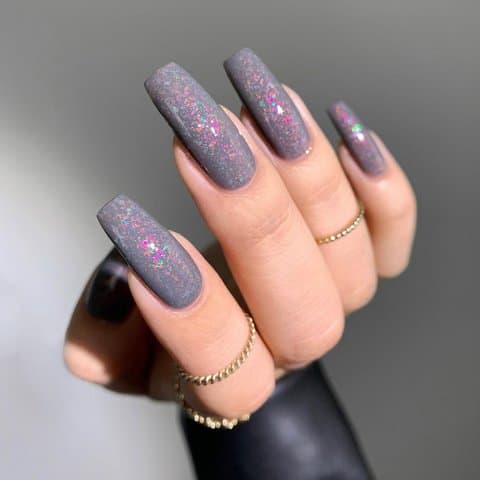 📷checkyesmichelle / Instagram
13) Tapered square nails with wave designs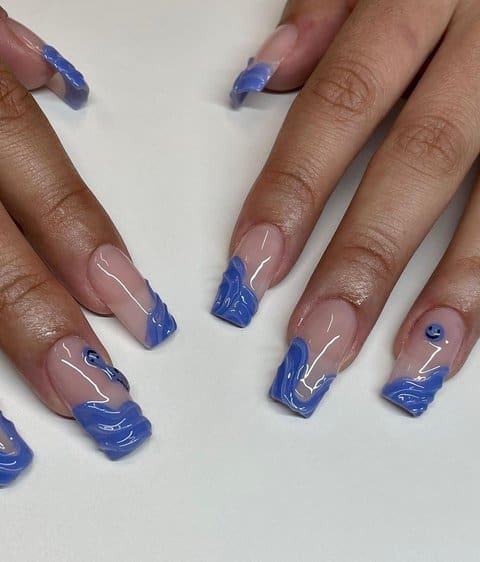 📷nycnailroom / Instagram
14) Classic medium tapered square nails
📷nailbow.skg / Instagram
15) Mixed-color tapered square nails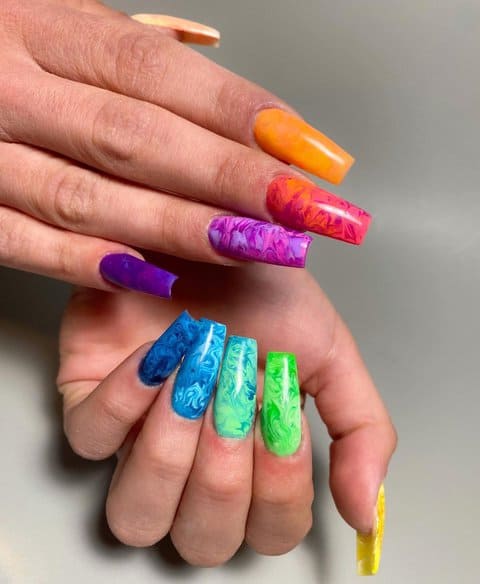 📷nailbow.skg / Instagram
16) Pink and blue medium tapered square nails
17) Nude tapered square nails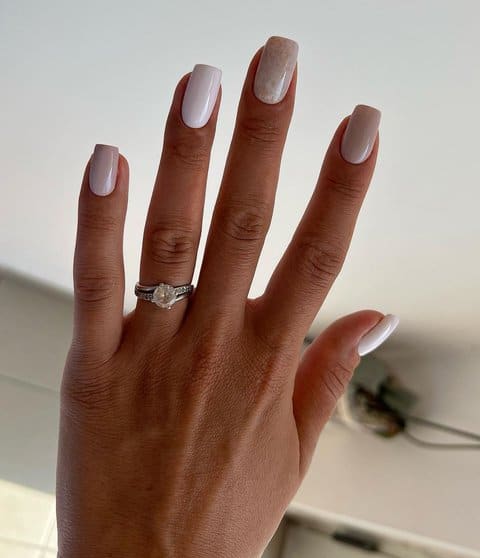 📷tatjanails / Instagram
18) White french tapered square nails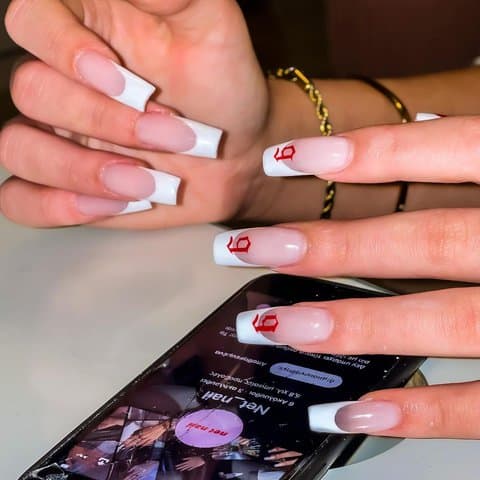 19) Green glitter french tapered square nails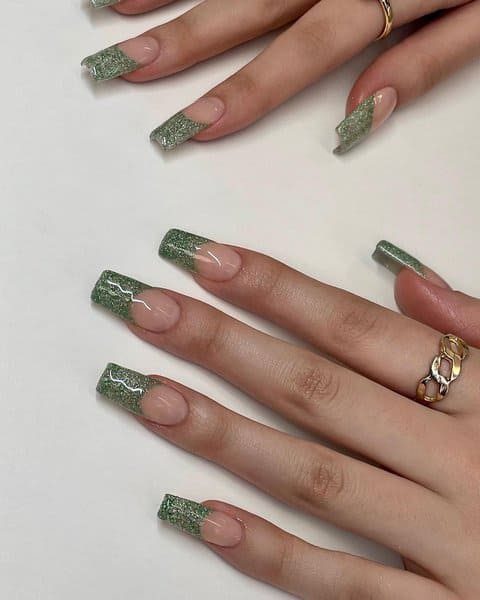 📷nycnailroom / Instagram
20) Cute medium tapered square nails with hearts and sparkle details
📷nailedbyyans / Instagram
21) Christmas nails tapered square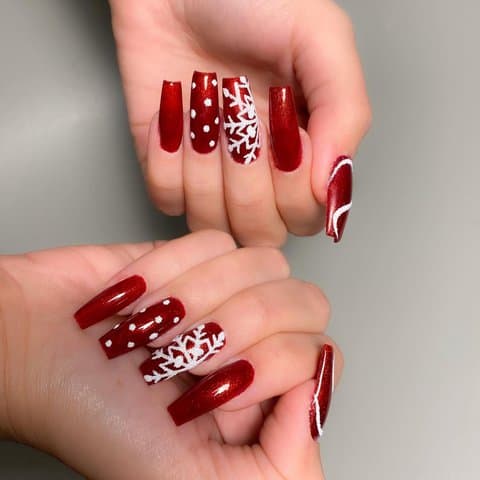 📷nailbow.skg / Instagram
22) White nails tapered square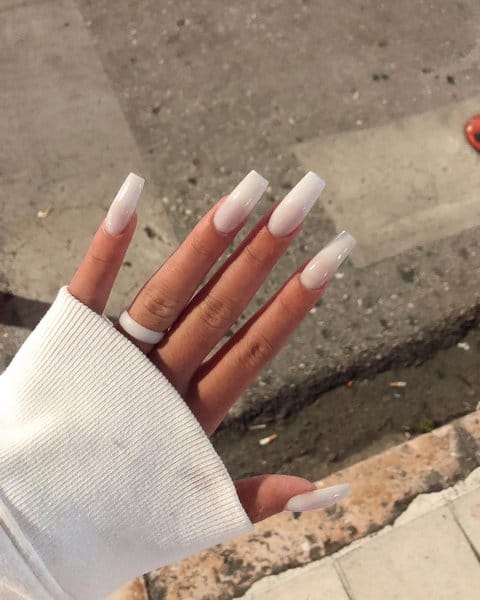 23) Silver nails tapered square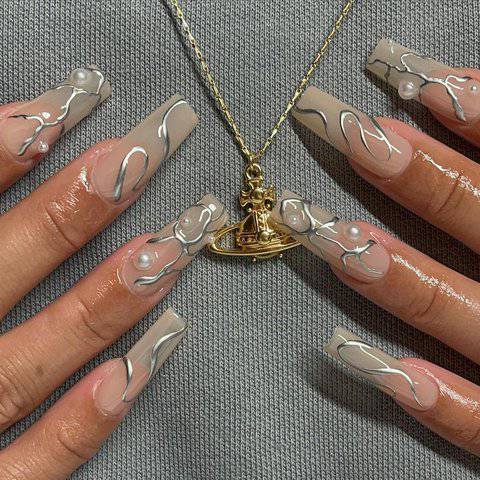 📷amelodyxnails / Instagram
24) Gorgeous pink sparkle medium tapered square nails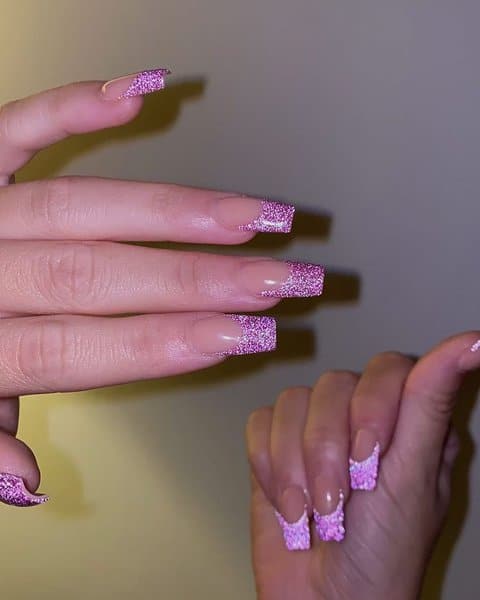 25) Brown ombre tapered square nails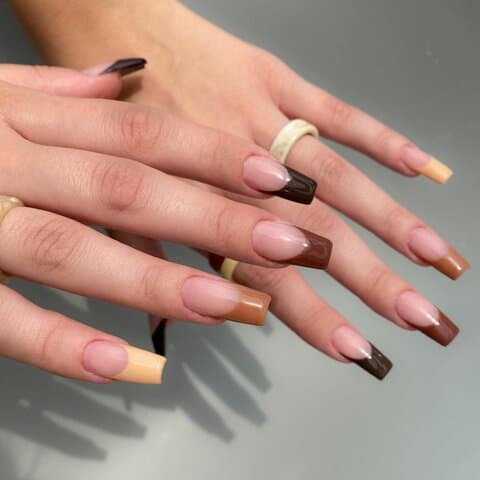 📷nailbow.skg / Instagram
26) Long tapered square nails with floral details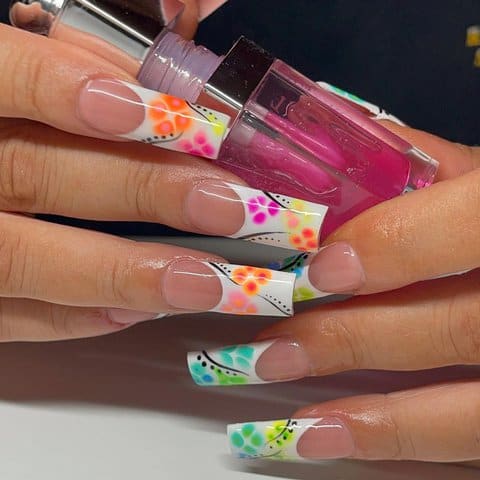 📷amelodyxnails / Instagram
27) Neutral tapered square nails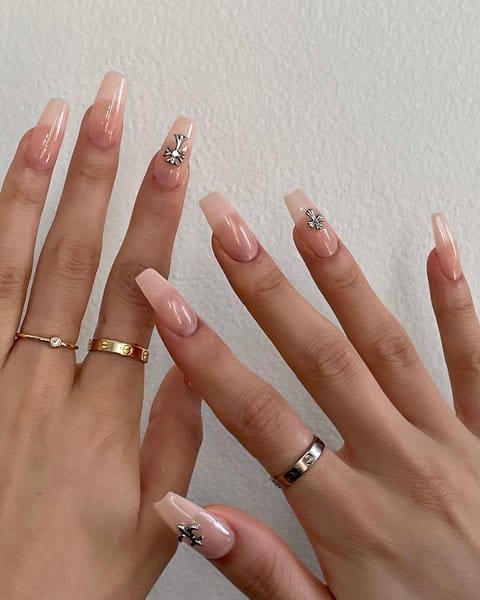 📷nycnailroom / Instagram
28) Hot pink tapered square nails with swirl details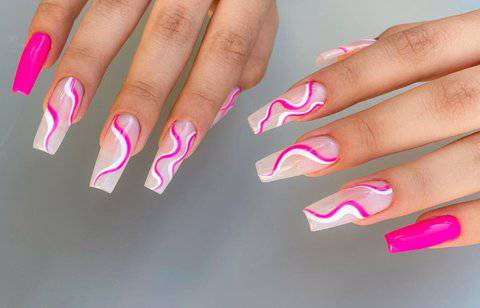 📷nailbow.skg / Instagram
29) Cute tapered square nails with flower crystals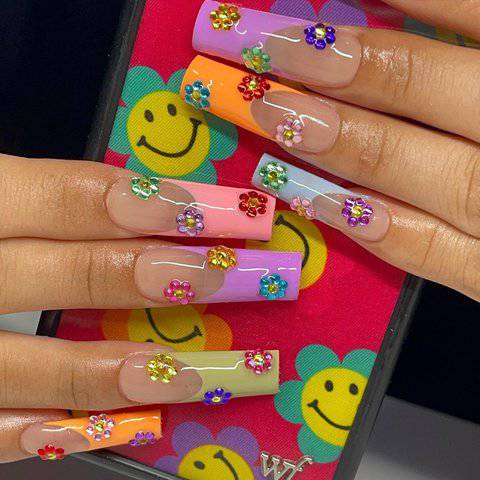 📷amelodyxnails / Instagram
30) Hot pink tapered square nails with smiley faces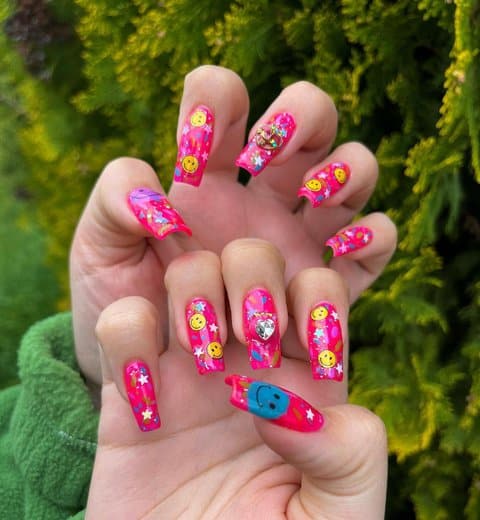 📷nailedbyyans / Instagram
31) Baby blue short tapered square nails
📷melanated.mani / Instagram
32) Peach color medium tapered square nails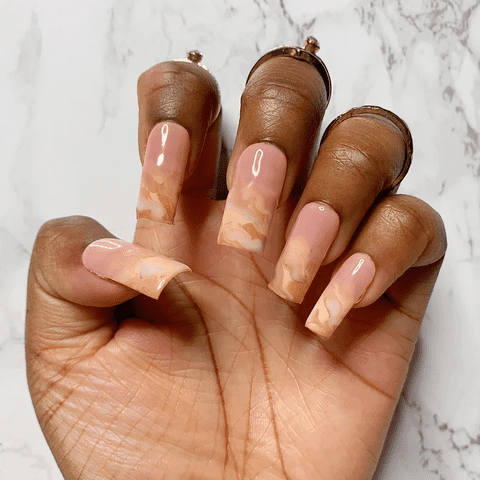 📷DYSNailsLondon / Etsy
33) Light green short tapered square nails with nail art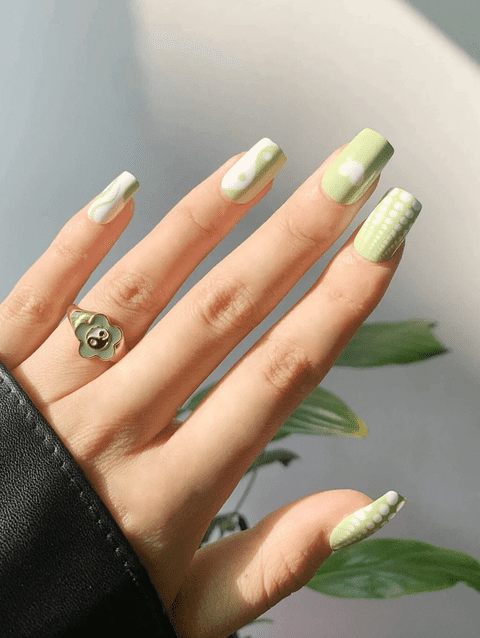 📷MeaniePixie / Etsy
34) Long tapered square nails in powder pink
📷Begorgeousnails / Etsy
35) Long tapered square nails with white marble details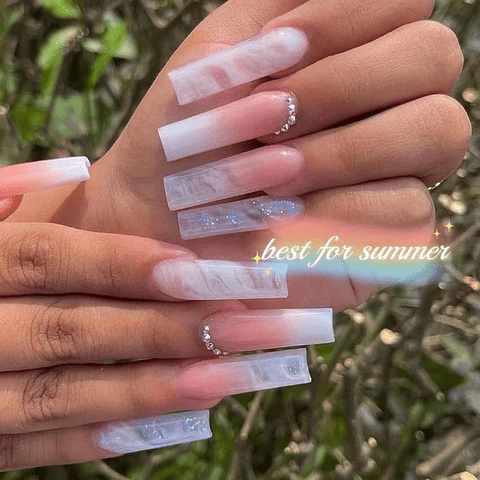 📷OrientalBoutiqueShop / Etsy