Pink ombre nails are a popular trend right now and for good reason! They are fun, flirty, and perfect for any occasion. Whether you are going to a party or just want to add a little bit of flair to your everyday look, these nails will help you do just that. Here are our favorite pink ombre nail trends.
Traditional Pink Ombre Nails
One of the most popular looks is to have a light pink at the base of the nail and then gradually transition to a darker shade of pink towards the tip. This creates a beautiful gradient effect that is both stylish and timeless.
Pink Ombre Nails With Glitter
If you want something a little bit more fun and funky, try adding some glitter to your ombre nails. This is a great way to add some sparkle and personality to your look.
Pink Ombre Nails With Complementary Shades
Another popular option is to use two shades of pink that are complementary to each other. For example, you could pair a light baby pink with a hot pink or fuchsia. This creates a bolder look that is perfect for making a statement.
Pink Ombre Nails With Nude
One of our favorite ways to wear pink ombre nails is by pairing them with nude polish. This creates a chic and elevated look.
1)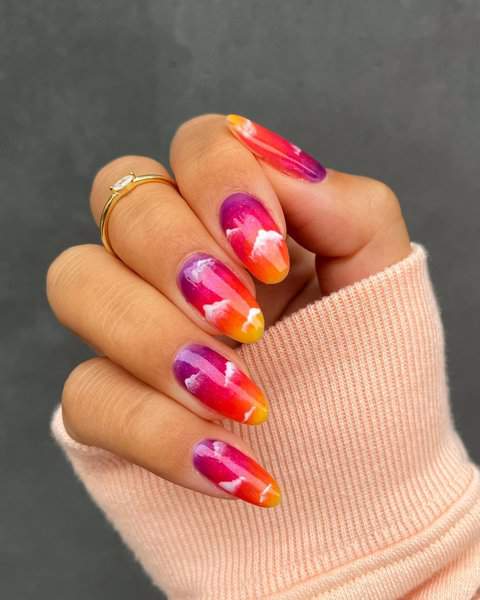 📷 amyle.nails / Instagram
2)
📷 safinailstudio / Instagram
3)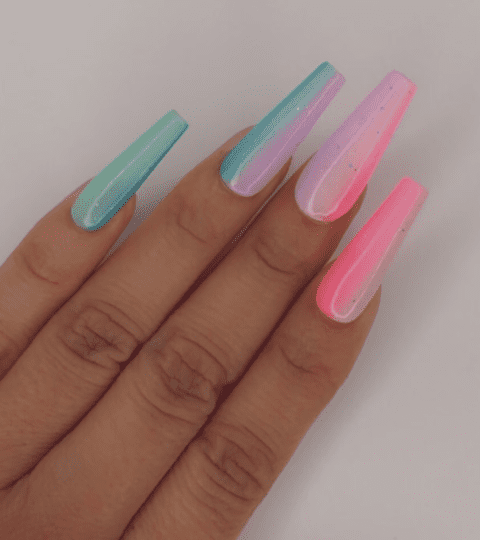 Coffin ombre nails via 📷 FINGERPOPP / Etsy
4)
Summer ombre nails via 📷amyle.nails / Instagram
5)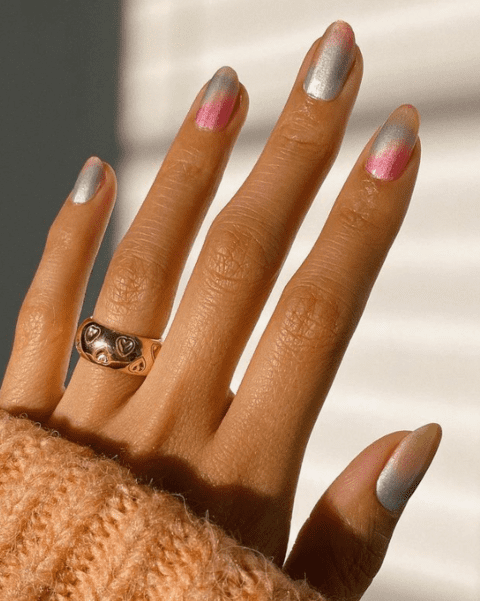 📷 Overglowedit / Instagram
6)
📷 paintbucketnails / Instagram
7)
📷 heluviee / Instagram
8)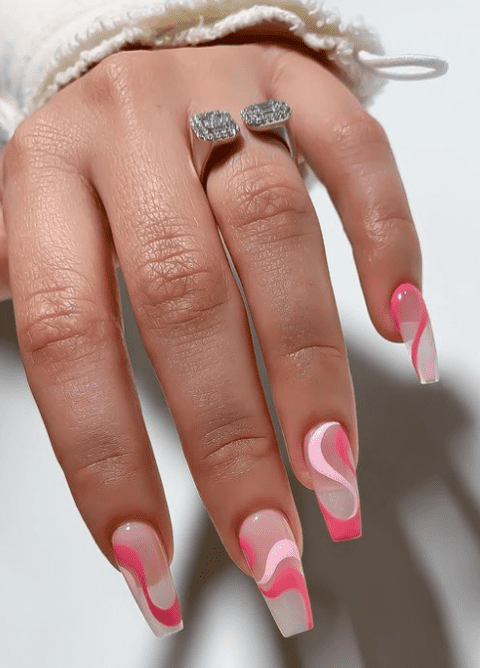 📷 nails_and_soul / Instagram
9)
French tip nail designs 📷 vwnails_ / Instagram
10)
📷ninanailedit / Instagram
11)
📷 amberjhnails / Instagram
12)
Pink and purple ombre nails via 📷 amberjhnails / Instagram
13)
📷 nycnailroom / Instagram
14)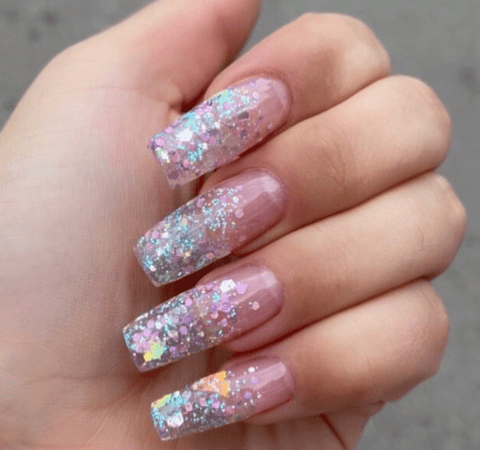 📷 nailbow.skg / Instagram
15)
📷 net_nail / Instagram
16)
📷 nailartbysig / Instagram
17)
📷 sansungnails / Instagram
18)
📷 lightslacquer / Instagram
19)
📷 amelodyxnails / Instagram
20)
📷 heygreatnails / Instagram
21)
Glitter ombre nails via 📷 polished_yogi / Instagram
22)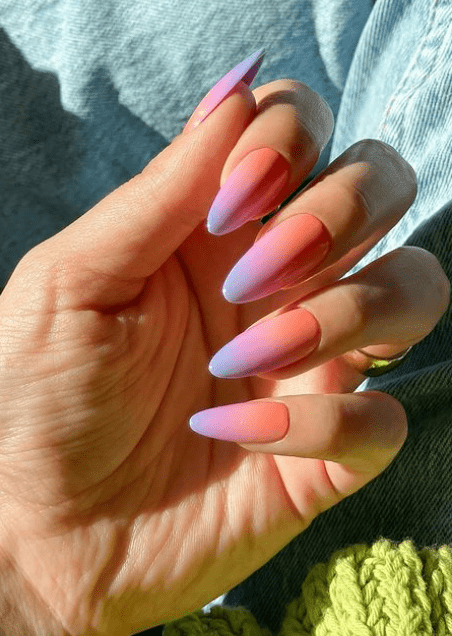 📷 disseynails / Instagram
23)
📷 willow.nails / Instagram
24)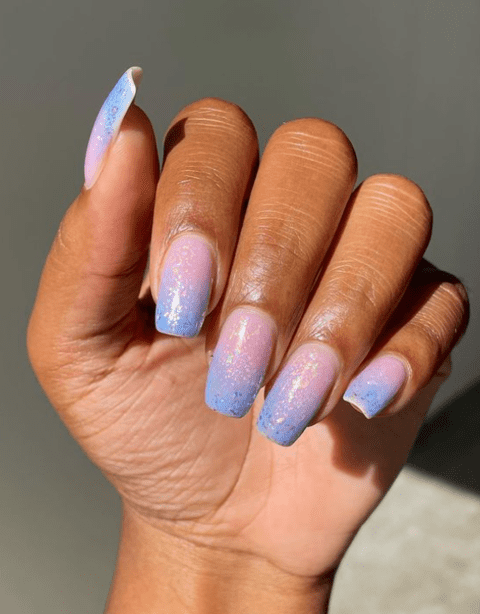 📷 melanated.mani / Instagram
25)
Pink and blue ombre nails via 📷 checkyesmichelle / Instagram
26)
📷 nycheznails / Instagram
27)
📷 lolo.nailedit / Instagram
28)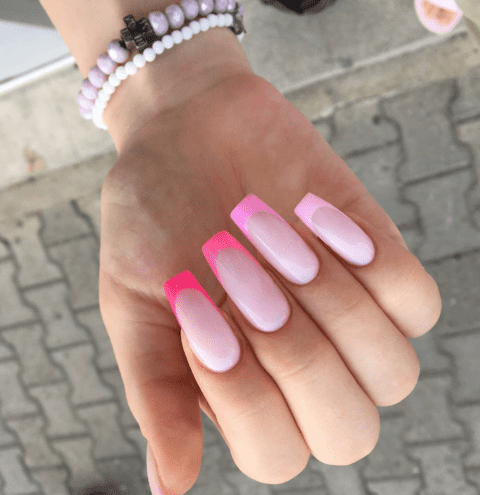 French ombre nails via 📷 tatjanails / Instagram
29)
📷 nycnailroom / Instagram
30)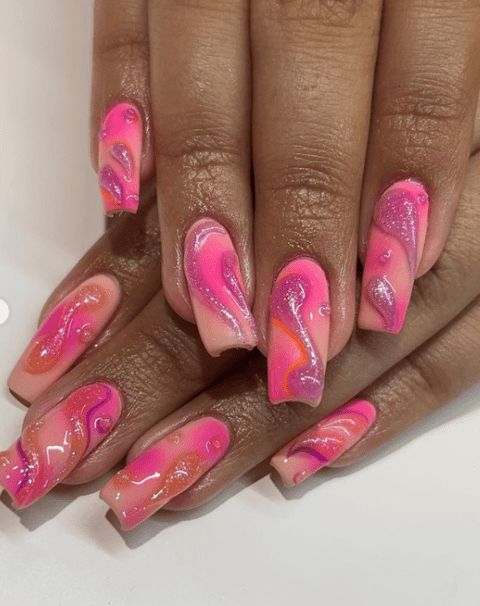 📷 nailedbyyans / Instagram
31)
📷 nailedbyyans / Instagram
32)
📷 3615_zbobinails / Instagram
33)
📷 bagabieva.nails / Instagram
34)
📷 nailtystudio / Instagram
35)
📷 natb.nails / Instagram
36)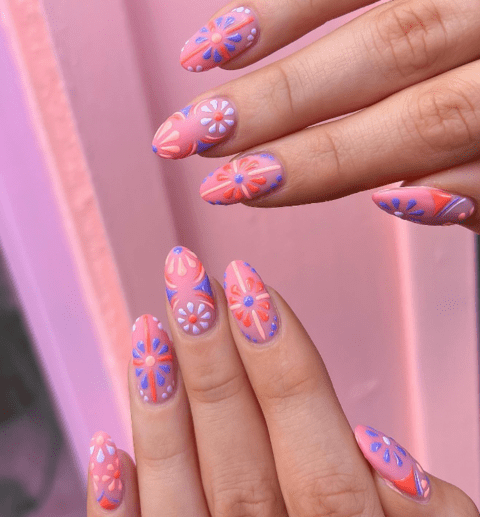 📷 nailitmedia / Instagram
37)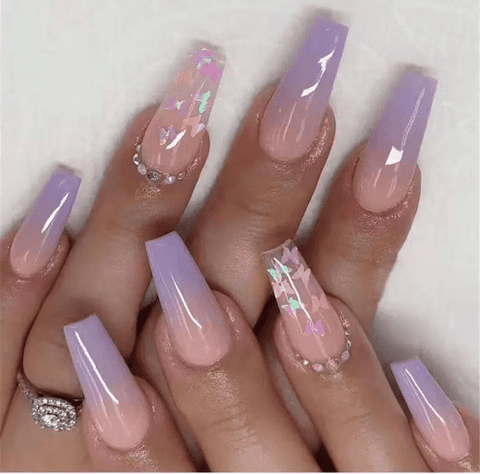 📷 ZaizaJewellers / Etsy
38)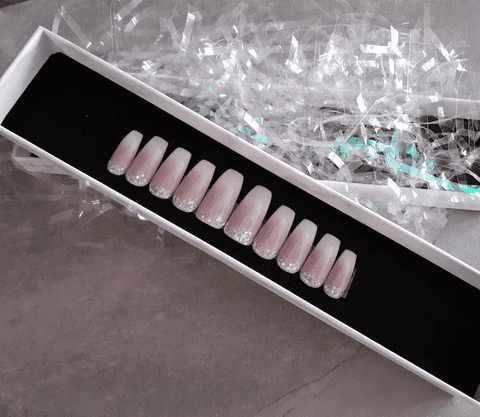 📷 Barrassbeauty / Etsy
39)
📷 DTLuxDesign / Etsy
40)
📷 OutlinedAU / Etsy
41)
📷 BijouNailDesigns / Etsy
42)
📷 PONails / Etsy
43)
📷 oliveandjune / Instagram
44)
📷 essie / Instagram
45)
📷 opi / Instagram
46)
📷 orly / Instagram
47)
📷 Aura / Glamnetic
48)
📷 LAUREN LADNIER – LAVENDER LATTE / Chillhouse
49)
📷 Black Orchid / Dashing Diva
50)
📷 Mochi Ombre / Manime