Smiley faces are known to bring happiness and good vibes. This nail trend is taking over on Instagram! Smiley face nails are one of the most popular nail designs right now. This 90's-inspired trend has been popping up all over our favorite nail influencers' accounts and your favorite celebrities like Harry Styles, Zendaya, Gigi Hadid, and Just Bieber are all wearing it.
When it comes to styling these smiley faces, you can even pair it with other patterns like the checkerboard print and some french tips. Smiley faces are just super cute and will definitely add a bit of personality to your manicure. So go ahead and let your smiley face nails add a little extra cheer during your day.
Yellow smiley face nails
The standard and most popular option is to go with a simple yellow smiley face, or a bunch of small little yellow smiley faces.
Mixed color smiley face nails
If you want to get more creative, try different colors and patterns. Or even add rhinestones as eyes for that extra sparkle!
Rainbow smiley face nails
Another fun option is to do a rainbow Smiley Face design. This is perfect for summertime or the perfect way to show your pride and joy during Pride Month!
There are endless possibilities when it comes to creating smiley face nails, so we've listed our 40+ favorite smiley face nail ideas below to give you a smile of inspiration.
1)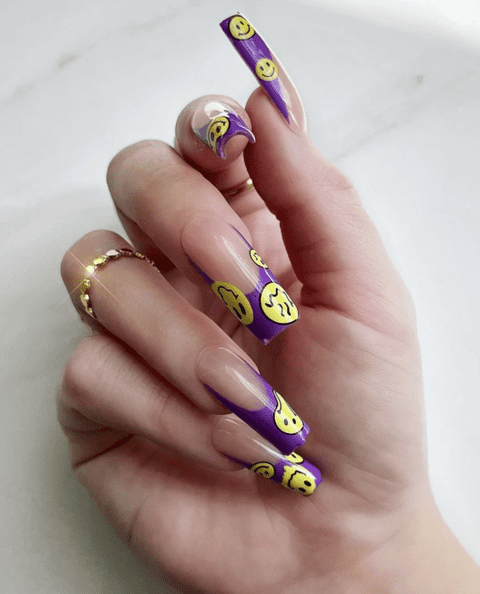 PolishedbyAlex / Etsy
2)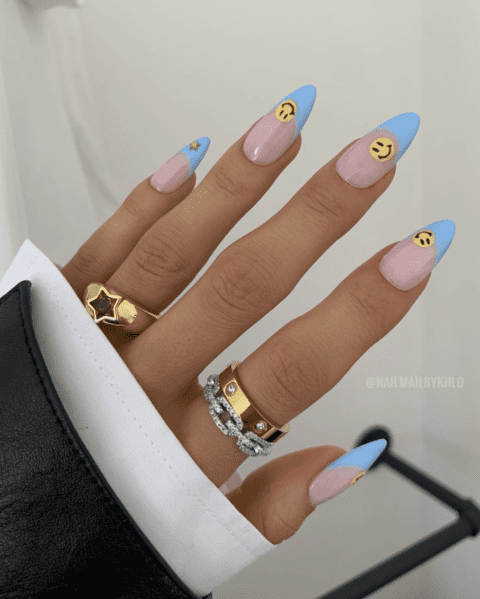 NailMailbyKhlo / Etsy
3)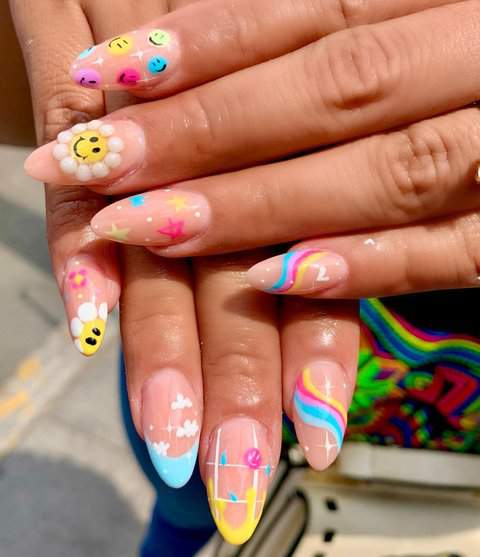 venenorosa.mx / Instagram
4)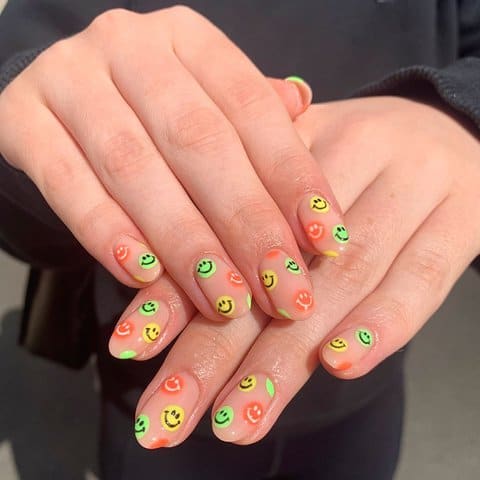 Thegelhouse / Instagram
5)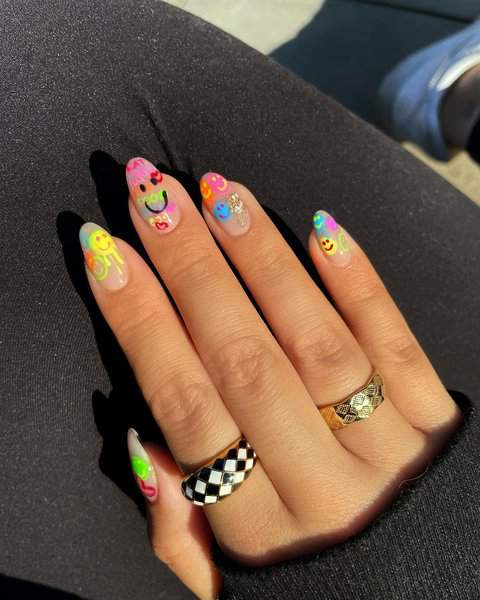 Amyle.nails / Instagram
6)
7)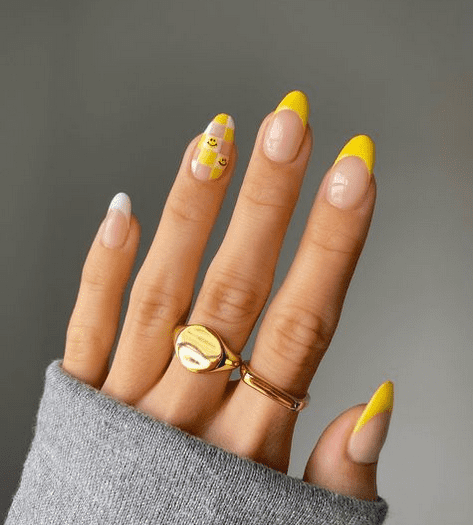 8)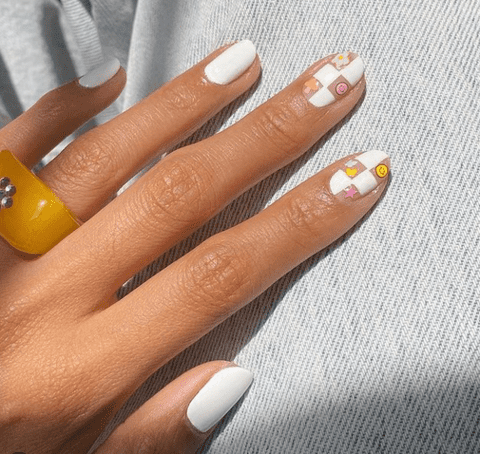 9)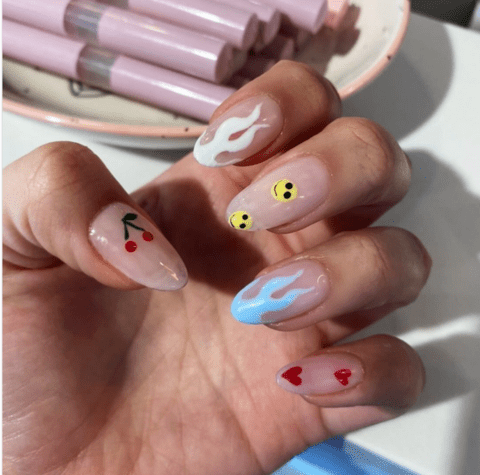 10)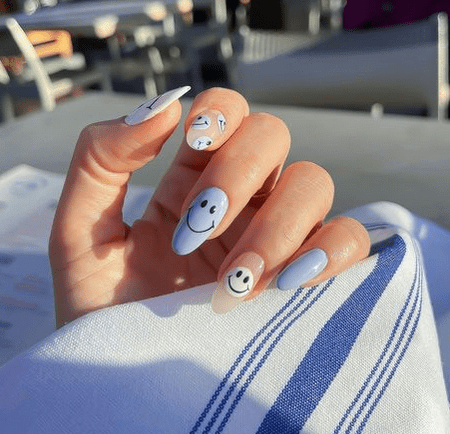 11)
📷 vwnails_
12)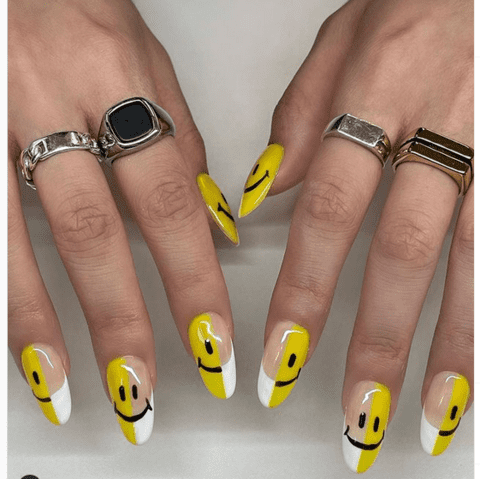 13)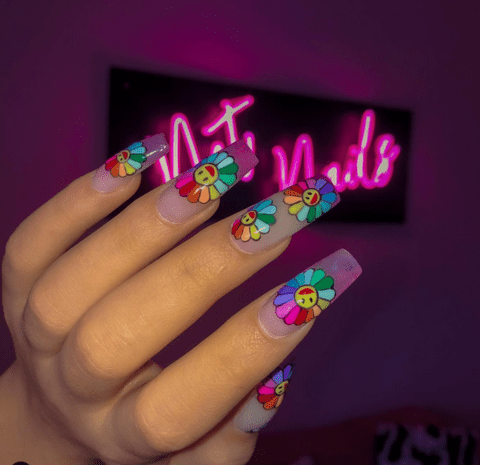 📷 net_nail
14)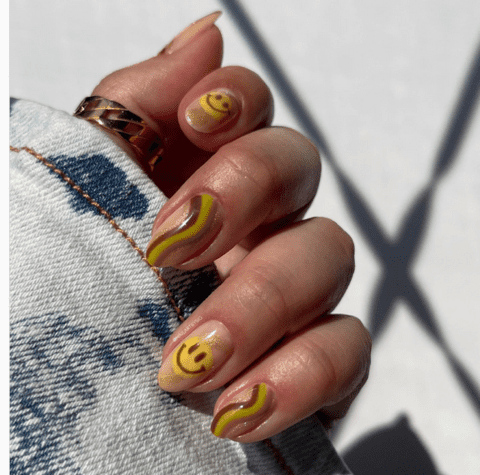 15)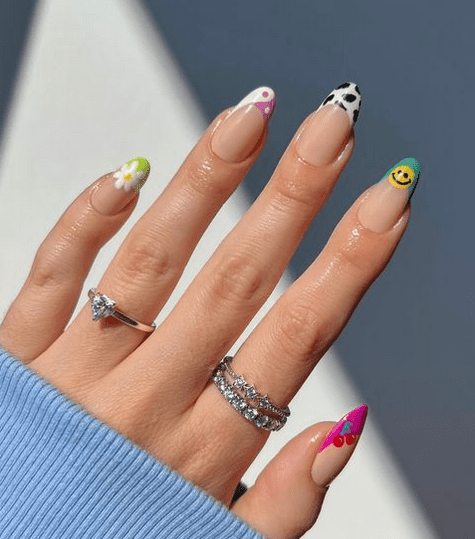 16)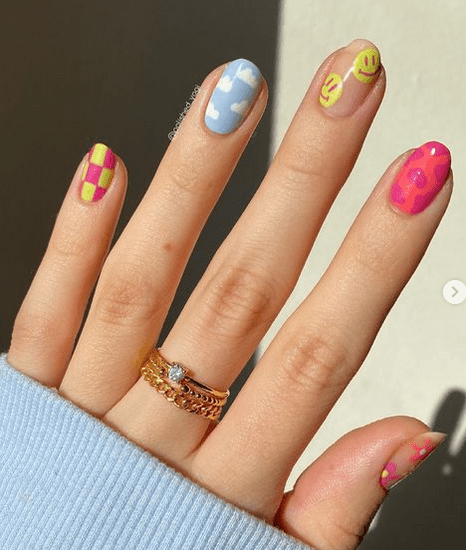 17)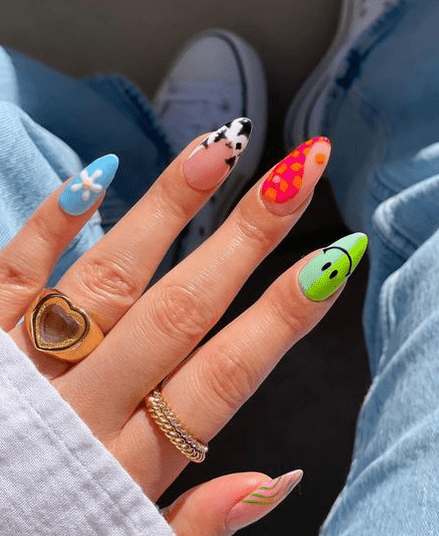 18)
19)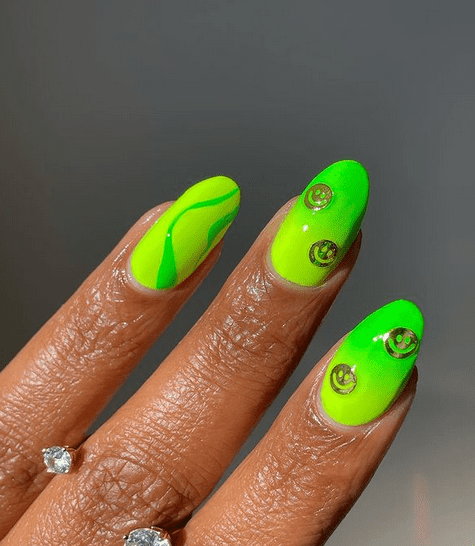 20)
21)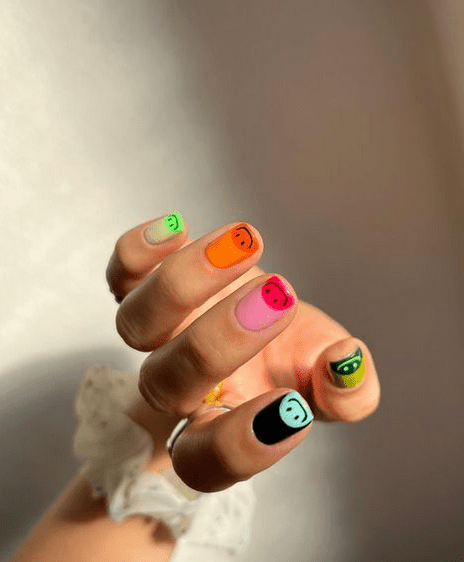 22)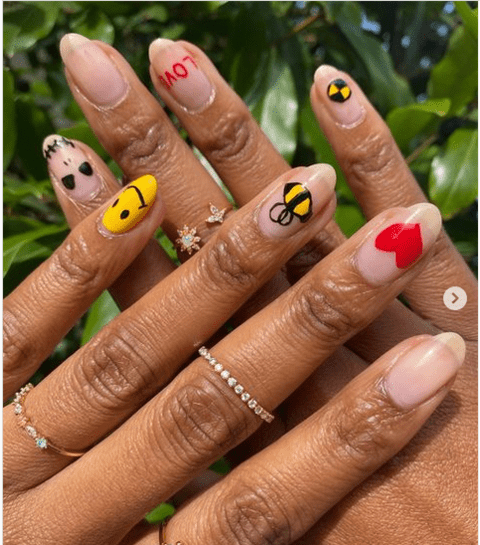 23)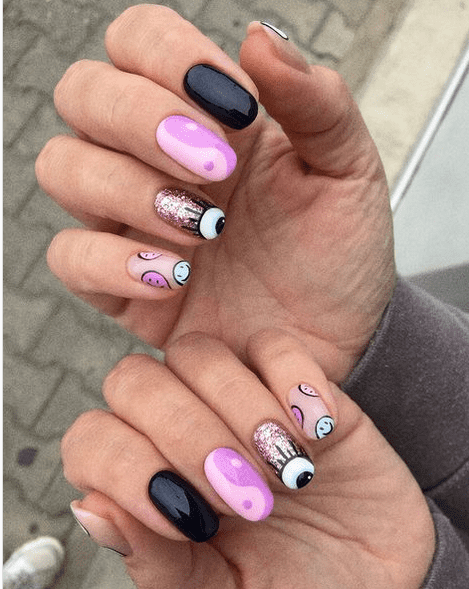 24)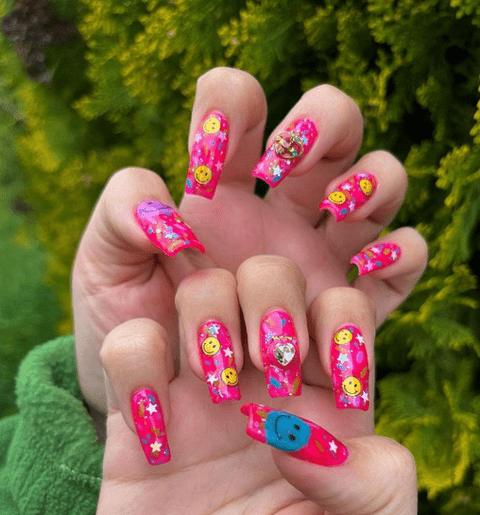 25)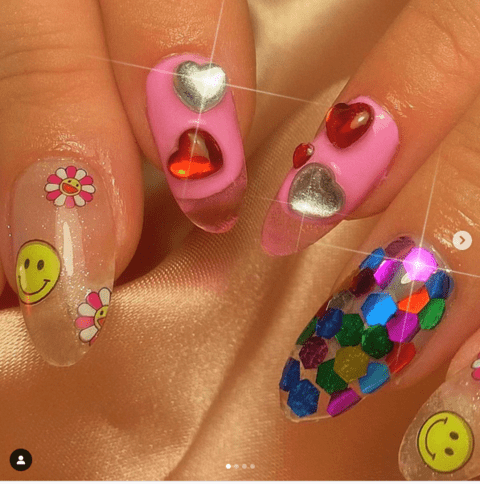 26)
27)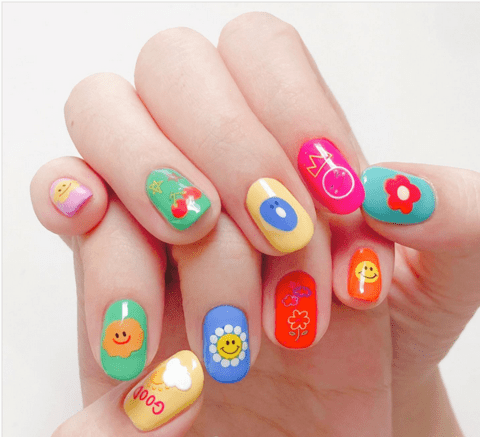 28)
29)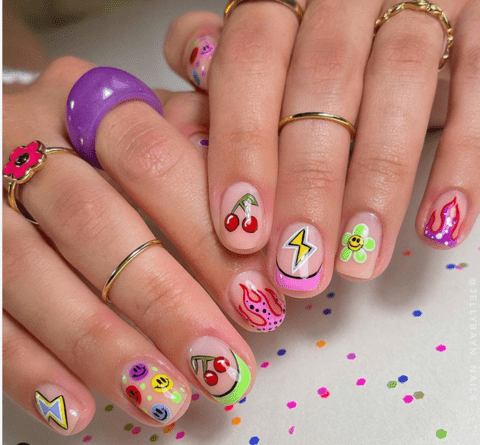 30)
31)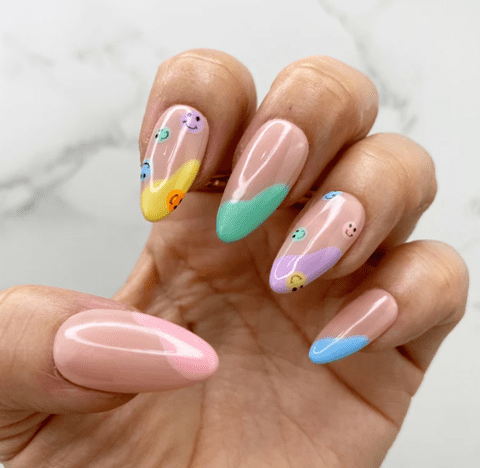 32)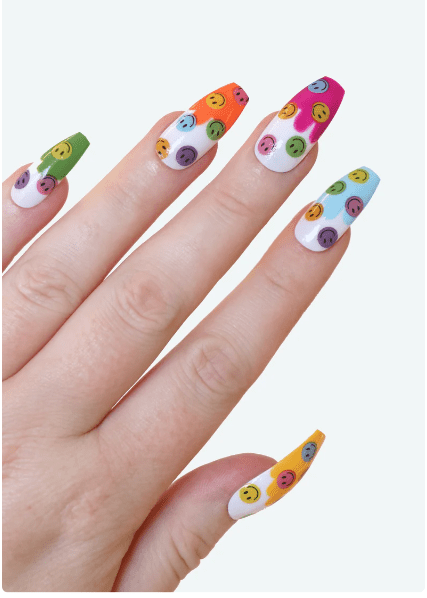 33)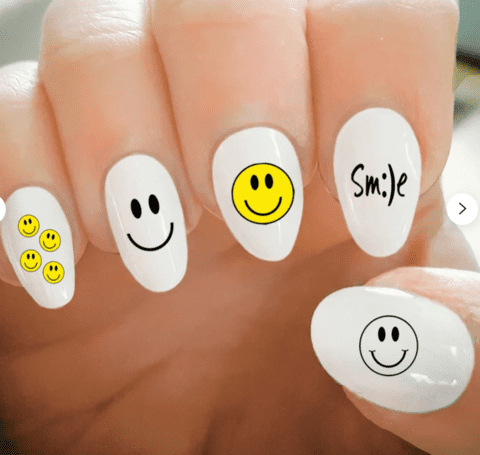 34)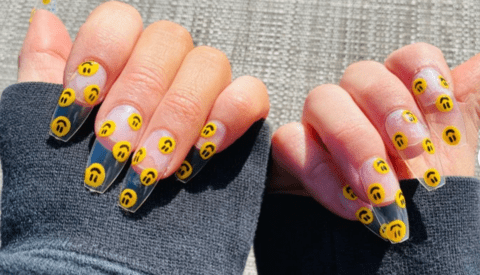 35)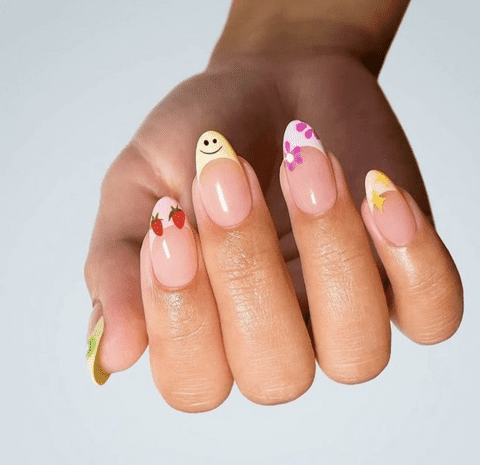 📷 opi
36)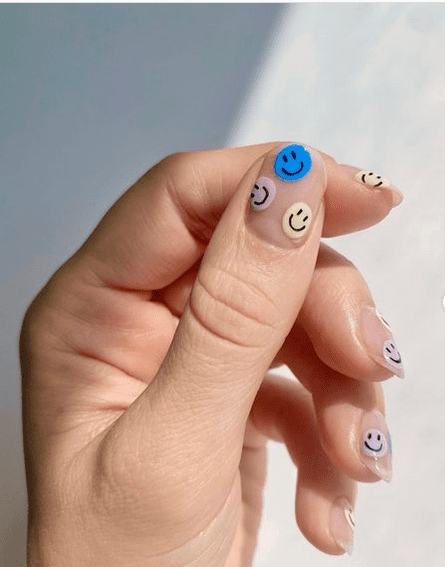 📷 essie
37)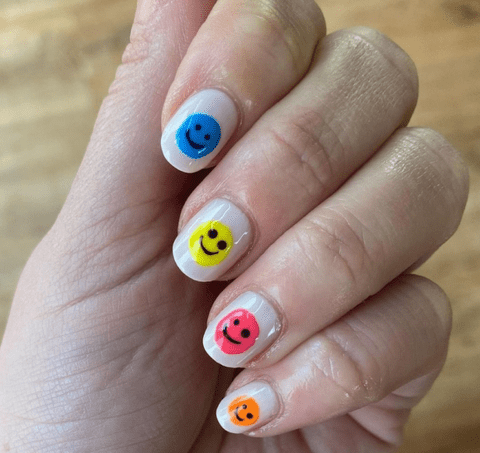 38)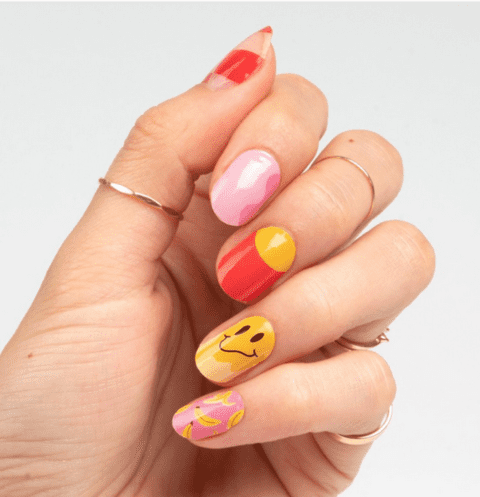 📷 orly
39)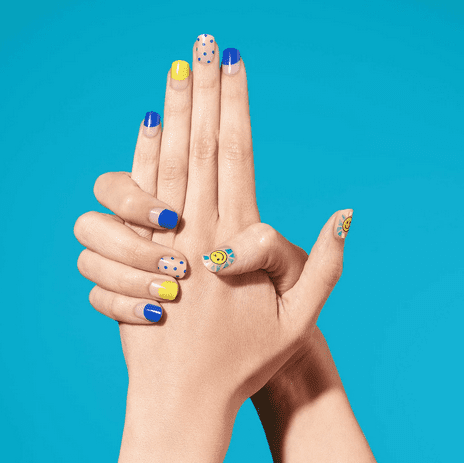 40)