Looking for a way to add some extra flair to your nails? If so, orange nail designs are a great option! This perfect summer to autumn transition hue is perfect for adding a pop of color to your look. There are tons of different ways to do orange nails. Plus, orange looks great on all skin tones and goes with virtually any outfit.
One of the advantages of orange nail designs is their versatility. They can be dressed up or down, making them suitable for a variety of occasions. Orange also pairs well with many other colors, allowing for endless design possibilities.
Another advantage of orange nail designs is their ability to make a statement. Orange is a bold and confident color, and wearing it on your nails can give off a similarly confident vibe.
However, there are some disadvantages to consider when it comes to orange nail designs. The first is that orange can be a difficult color to match with clothing. It is important to carefully consider your outfit when wearing orange nails to avoid any clashing.
Additionally, orange nail polish can be prone to chipping and fading faster than other colors. This means that you may need to touch up your nails more frequently to keep them looking fresh.
To get started, here are 45 gorgeous orange nail designs to try. Find curated designs with funky coffin nail styles to classy french tip styles. Try out one of these amazing orange nail designs. Trust us, your nails will thank you!
Neon orange nails
Neon orange nail designs are a great way to add some brightness to your look, especially during the fall and winter months. If you want something a little more elaborate, you can try adding some design elements, like stripes or polka dots. You could also try using a neon orange color on just one accent nail.
Burnt orange nails
Burnt orange nail designs are a great way to add some warmth to your look during the colder months. While still eye-catching, they are more subtle most orange shades and is very versatile.
Orange ombre nails
There are many ways to style orange ombre nails. You can keep them simple with just one orange shade, or use a gradient of orange hues to create a more intricate look. You can also add embellishments such as glitter, studs, or leaves for an extra touch of Fall flair.
Summer orange nails
Bright orange nails are perfect for summer. It's bright and cheerful, and it's bound to make you feel happy every time you look at your nails.
Orange and black nails
One of the best color combinations for nails is orange and black. These colors are complementary, which means that they look great together. They also happen to be two very popular colors, so you can never go wrong with them. They are also great for Halloween, or any time you want to add a pop of color to your look.
Here are our favorite Orange Nail Designs for inspo:-
1)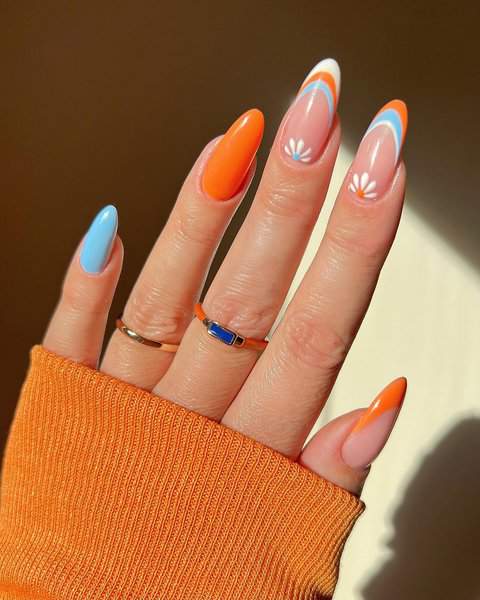 📷 artdecom
2)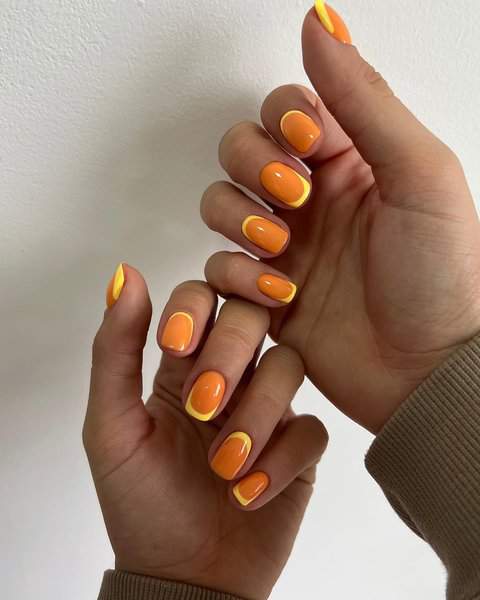 3)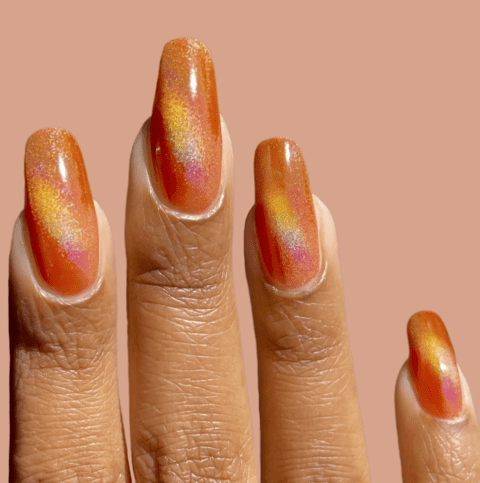 📷 Etsy seller CirqueColors
4)
5)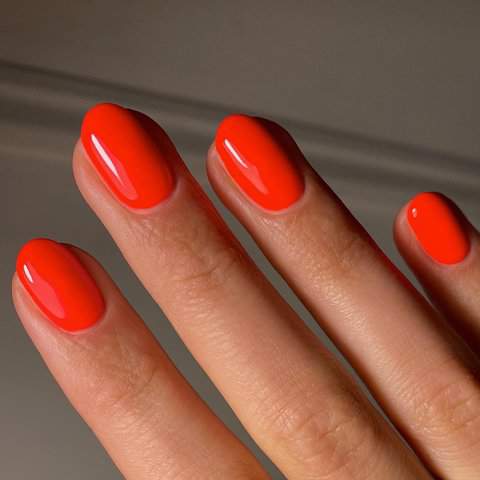 6)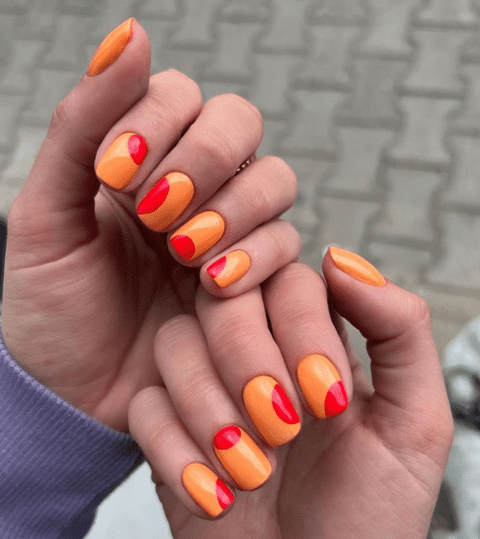 7)
8)
9)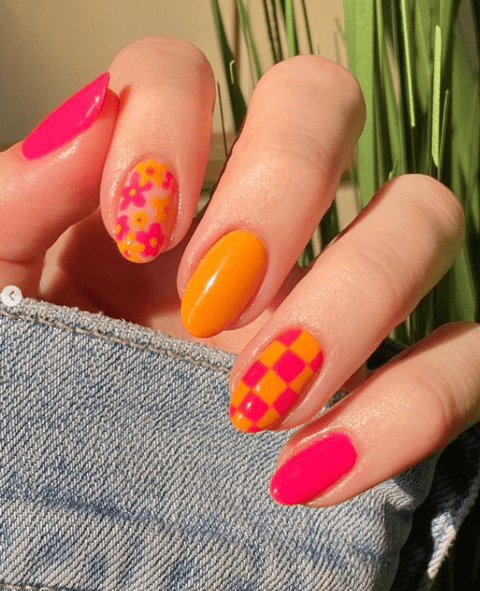 10)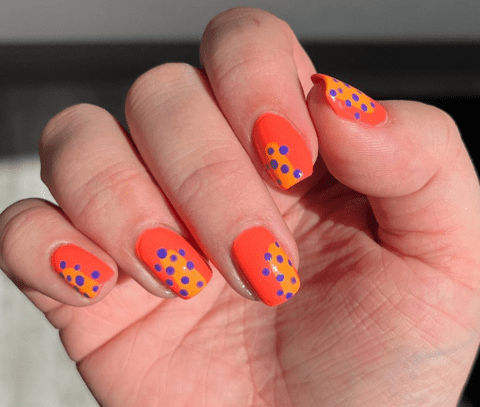 📷 orly
11)
📷 Etsy seller HotpressNailco
12)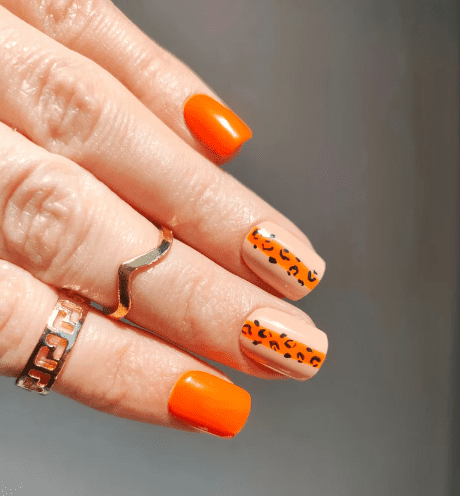 📷 Etsy seller FejkiNails
13)
📷 Etsy seller NailMailbyKhlo
14)
📷 Etsy seller PressedbyACX
15)
📷 Etsy seller AlifaeCollections
16)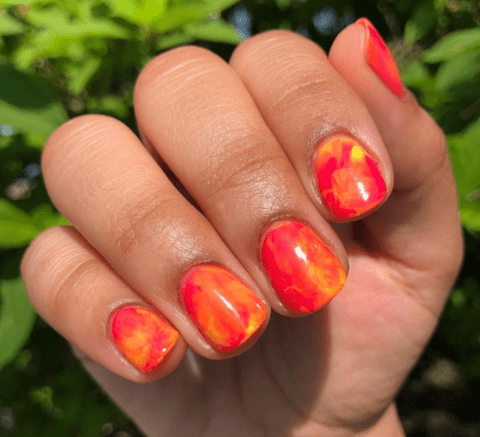 17)
📷 Essie
18)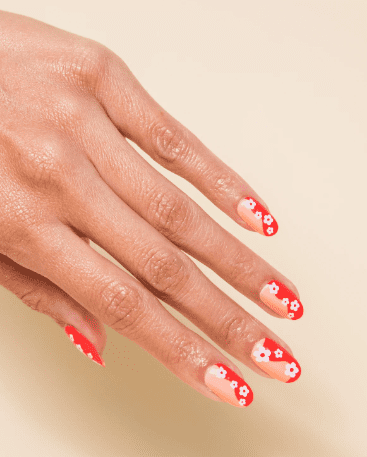 19)
20)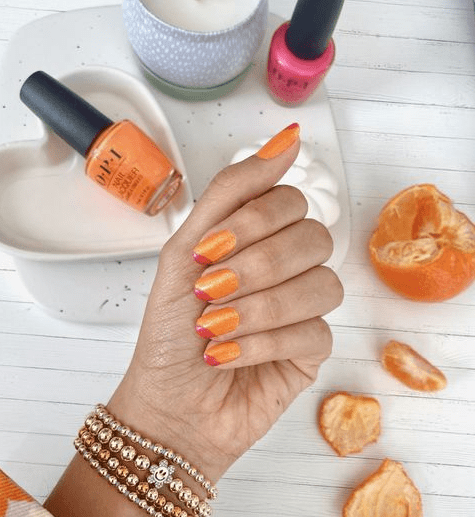 📷 OPI
21)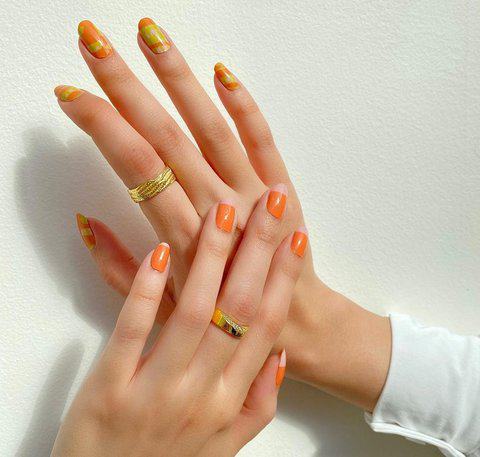 22)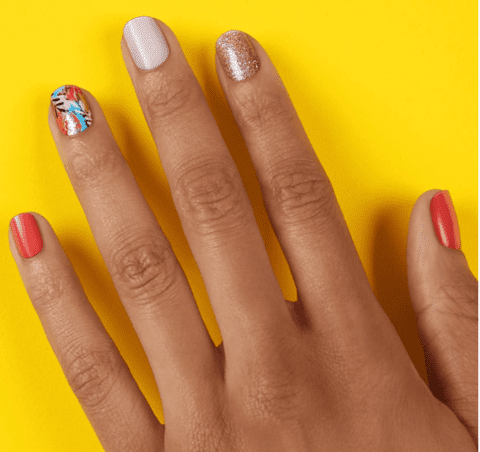 23)
24)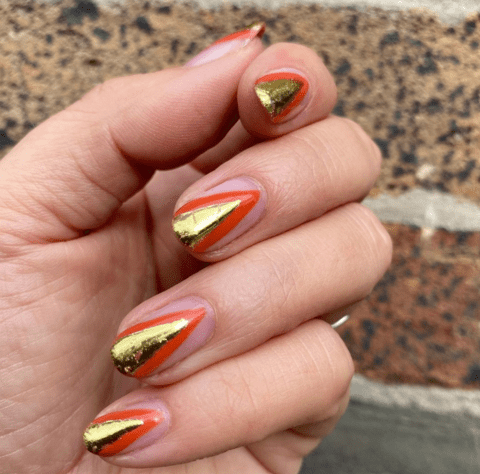 25)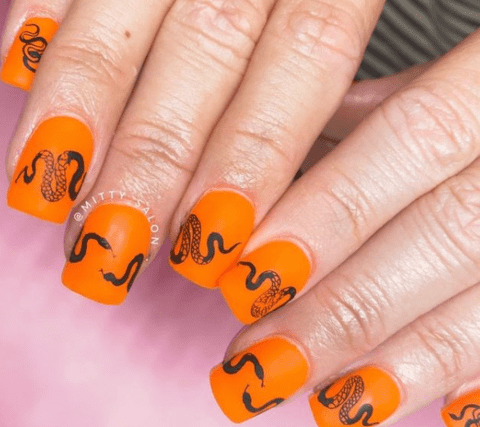 26)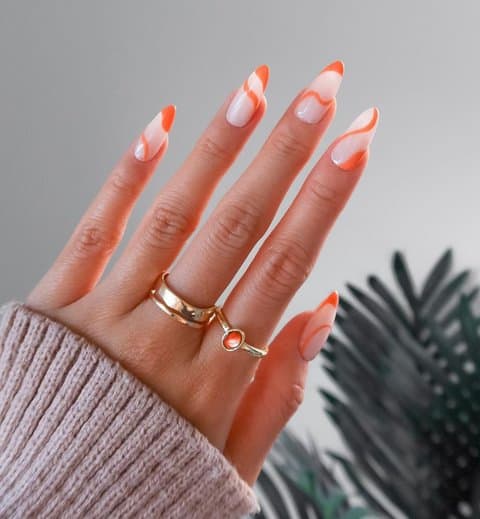 📷 vwnails
27)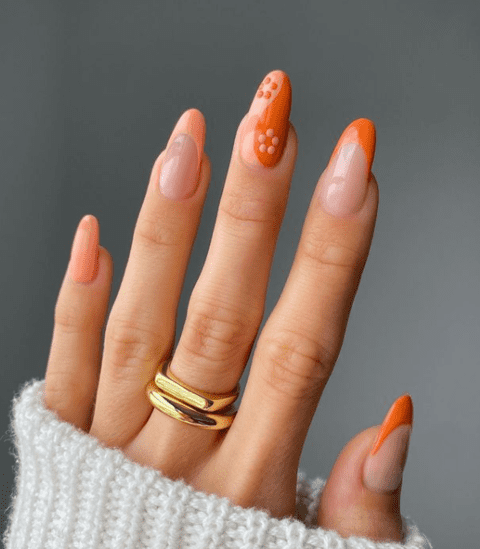 28)
📷 heluviee
29)
30)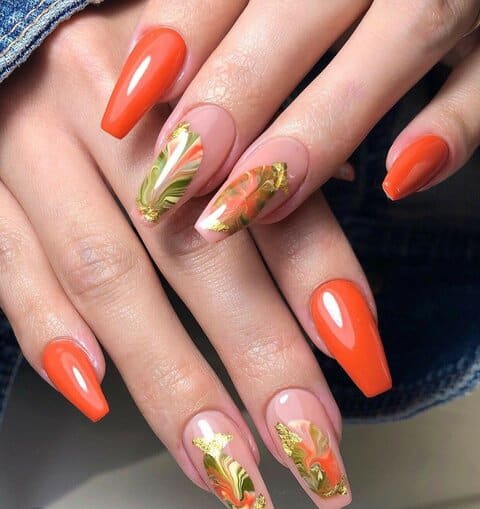 📷 artdecom
31)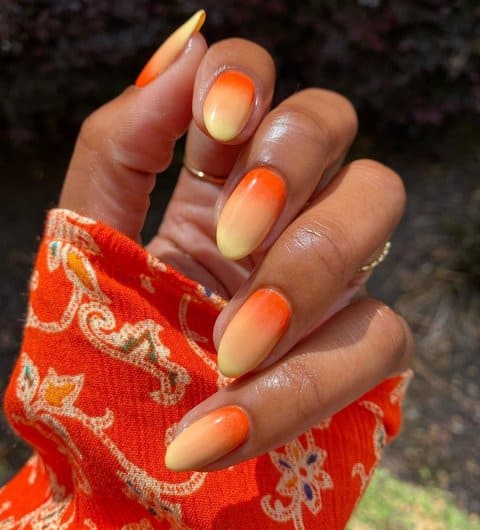 32)
33)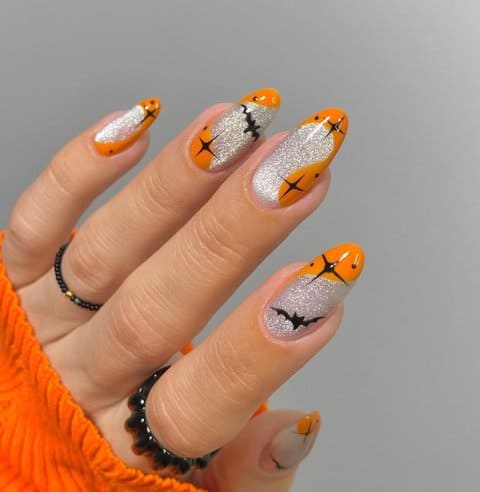 34)
35)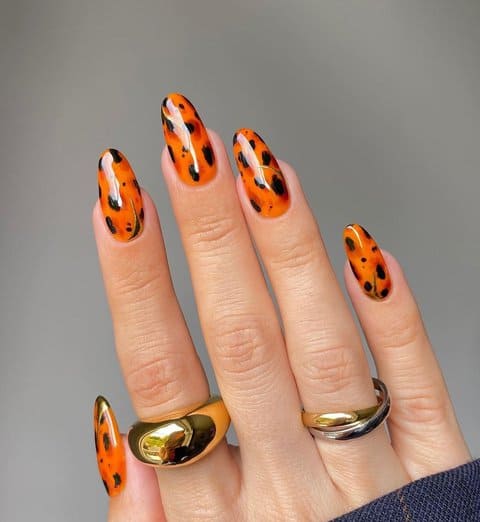 36)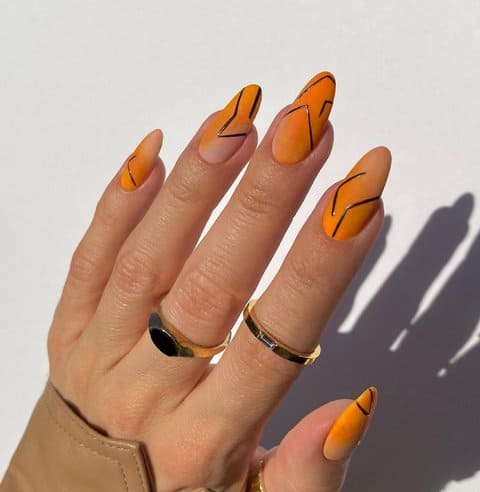 37)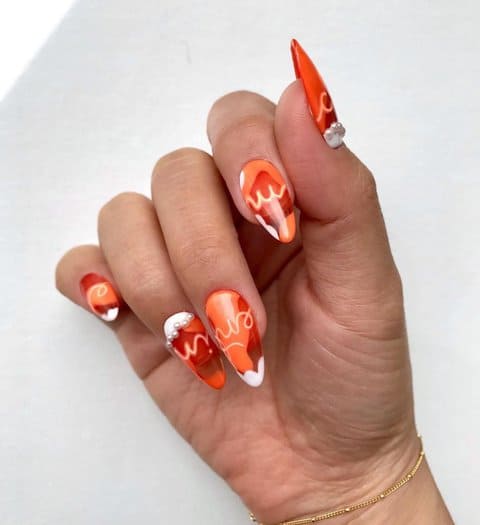 38)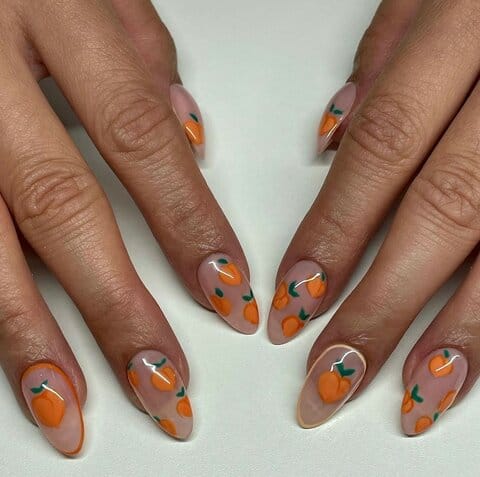 39)
40)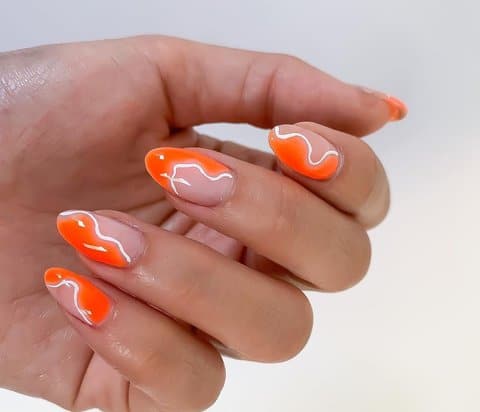 41)
42)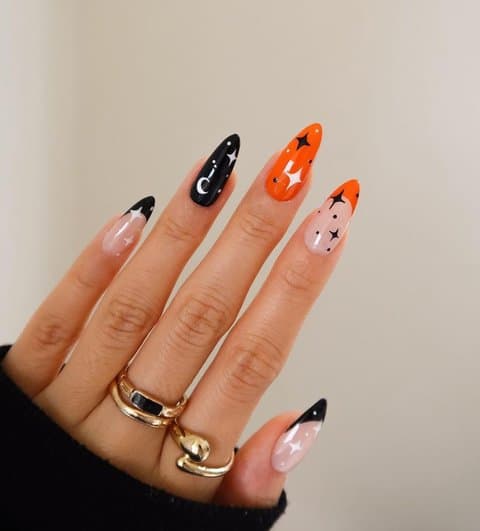 📷 vwnails
43)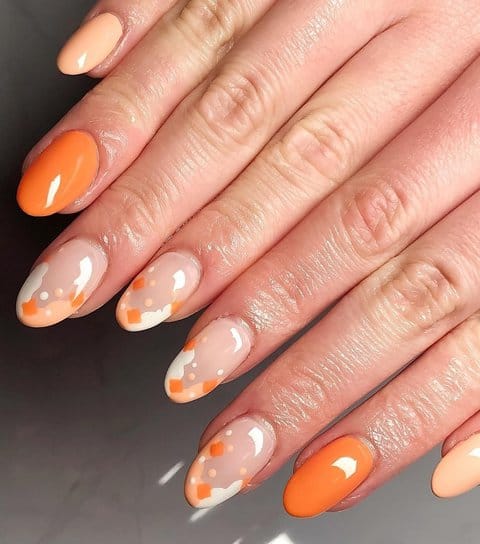 📷 vwnails
44)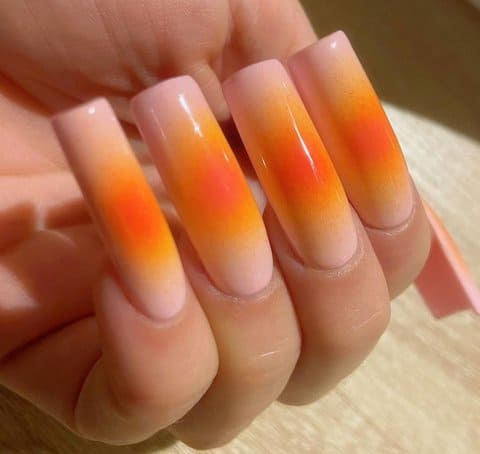 45)
46)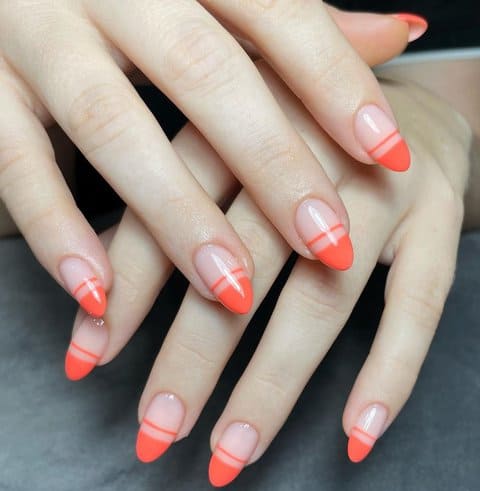 47)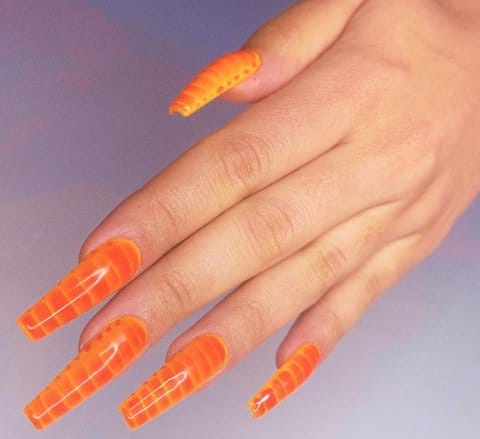 48)
📷 vwnails
48)