Light blue nails are a classic shade that is playful and flirty. This shade reminds us all of the airy summer blue skies and wintry blues. We love how versatile they are and how there's always a design to fit any occasion with this cute shade. Below, we will show you 50 stunning ways to sport this versatile color from baby blue to light blue. From simple designs to more complex intricate ones, we hope you will love what we curated below and the top nail trends for cute blue nails.
Light Blue Nails with Flower Art
Light blue nails go perfectly with floral art. Try incorporating some small flowers such as white daisies into your light blue nail design for a delicate and pretty touch.
Light Blue Nails with Glitter
Get a little glamorous and add gold or glitter to your light blue nails. Glitter comes in all different colors. You can experiment with pairing different shades for a fun look.
Light Blue Nails with Ombre
Ombre is such a popular nail trend currently and blue is definitely one of the top shades we see. Check out some of our favorite ombre looks below!
Light Blue Nails with Stripes, Swirls, or Polkadots
Stripes, swirls, and polkadots are simple and easy ways to add some interest to your light blue nails. You can use a variety of colors to create stripes or polkadots, or stick with a classic blue and white combo.
Light Blue French Tip Nails
French tips are a timeless classic that is so refreshing when done with blue. You could either start with a white base and add a light blue tip, or a light blue base with a white tip.
1)
Cutes blue and white nail art via 📷 disseynails / Instagram
2)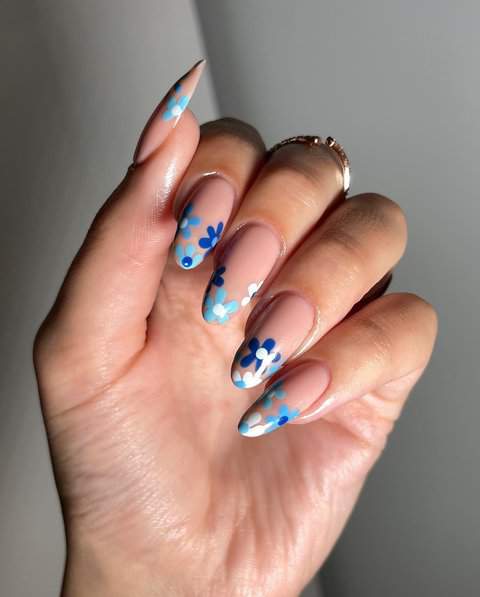 Blue and white nails with flower nail art via 📷 Kuypernailart / Instagram
3)
Pastel blue nails with thin French tips via 📷 gellybeannails / Instagram
4)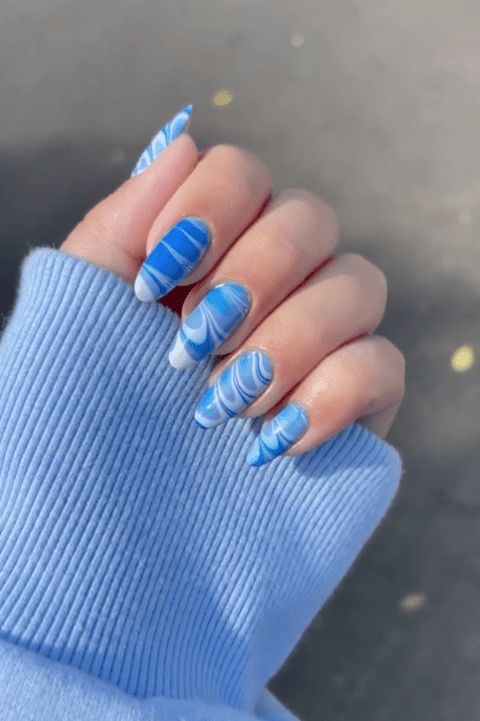 Bright blue marble nails via 📷lightslacquer / Instagram
5)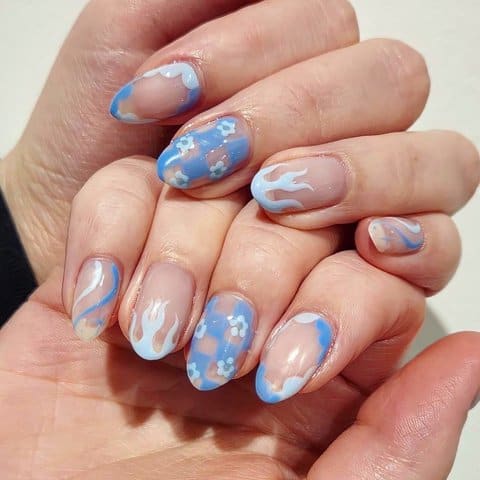 Blue nail art via 📷 paintbucketnails / Instagram
6)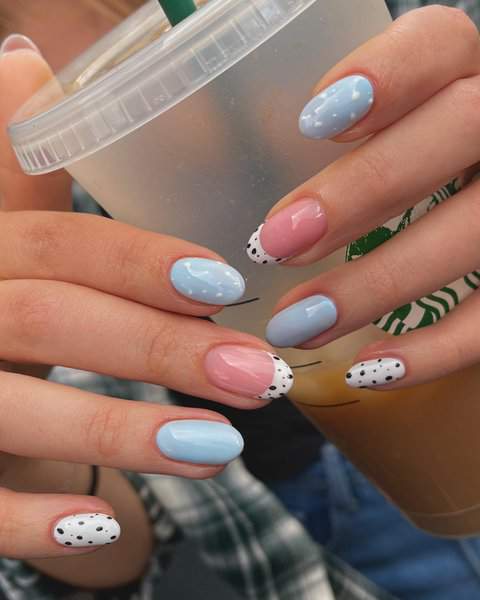 White and blue nails via 📷manisbyannie / Instagram
7)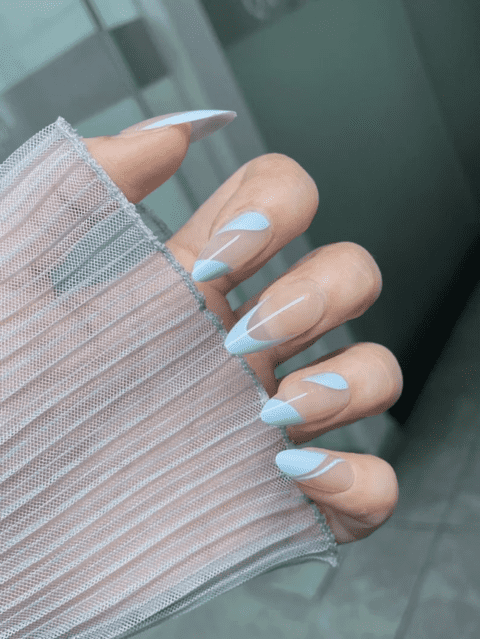 📷 Wafiyah / Etsy
8)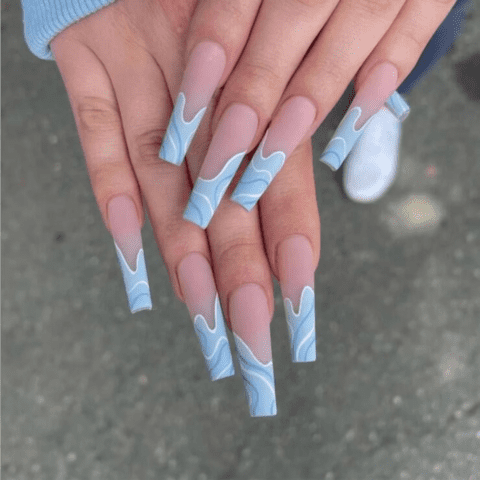 Coffin blue nails via 📷 poppynailco / Etsy
9)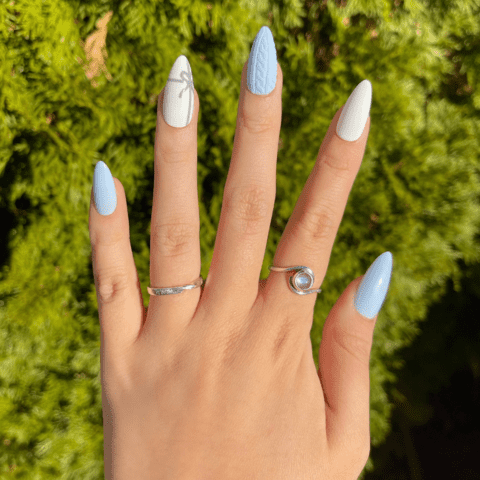 Christmas blue nails via 📷 ImaGINAtionNails / Etsy
10)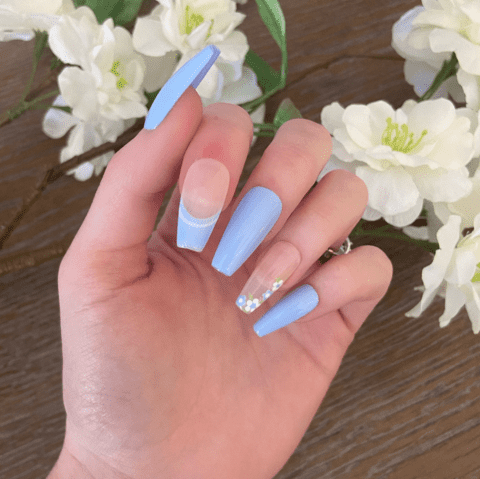 Powder blue nails via 📷BeaansNailBar / Etsy
11)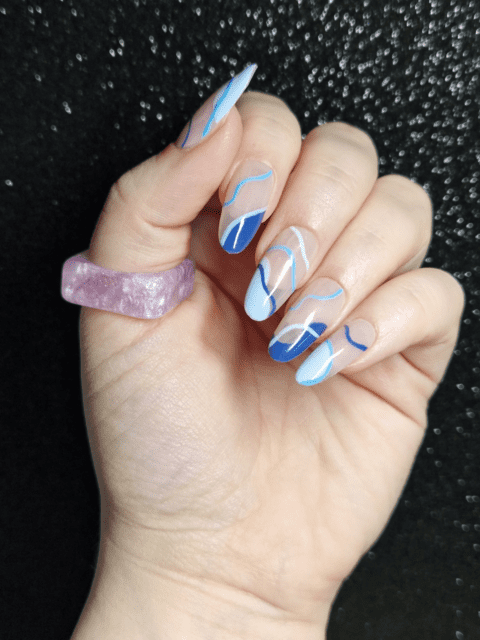 📷 BellaMayyBeauty / Etsy
12)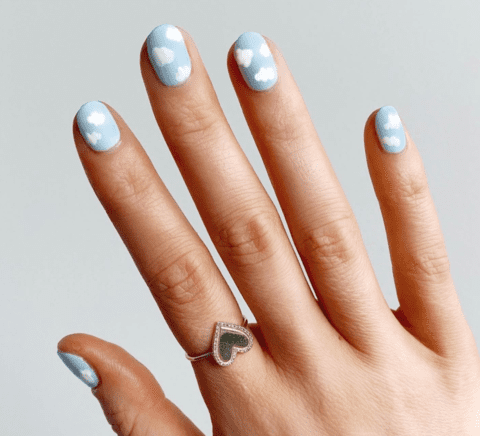 Blue and white nails with clouds via 📷 oliveandjune / Instagram
13)
Blue and silver nails via 📷 essie / Instagram
14)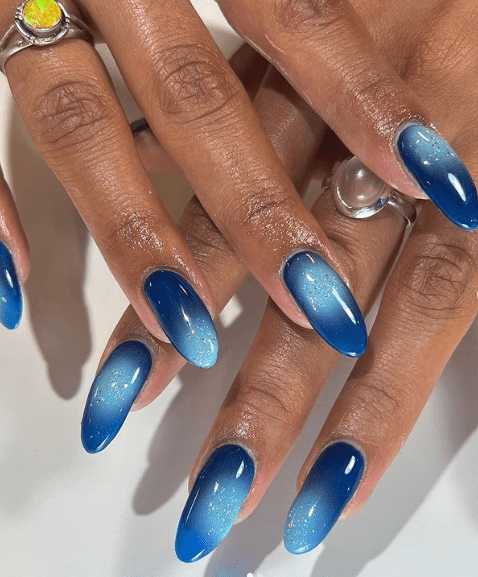 Blue ombre nails via 📷 nailedbyyans / Instagram
15)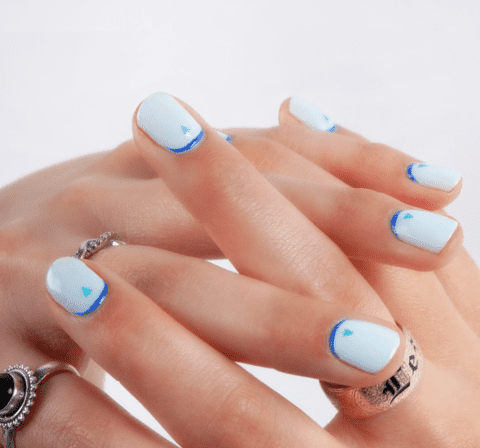 Short blue nails via 📷 orly / Instagram
16)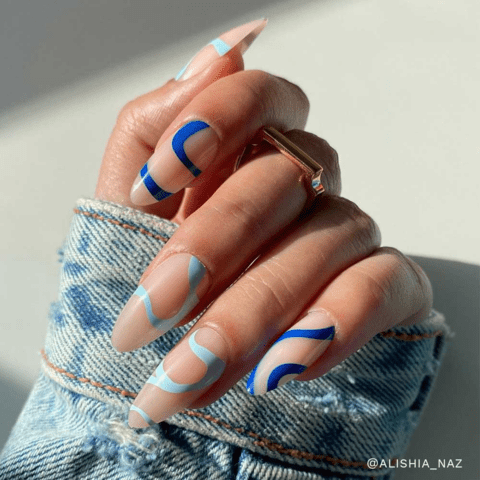 Blue swirl nails via 📷glamnetic / Website
17)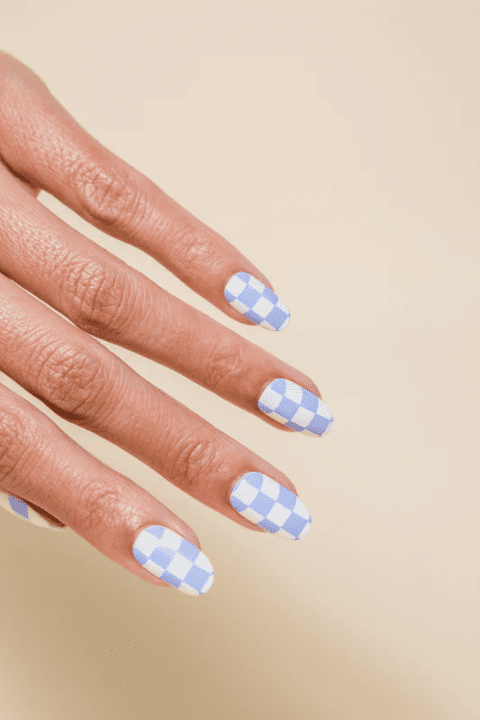 Blue press on nails via 📷cillhouse / Instagram
18)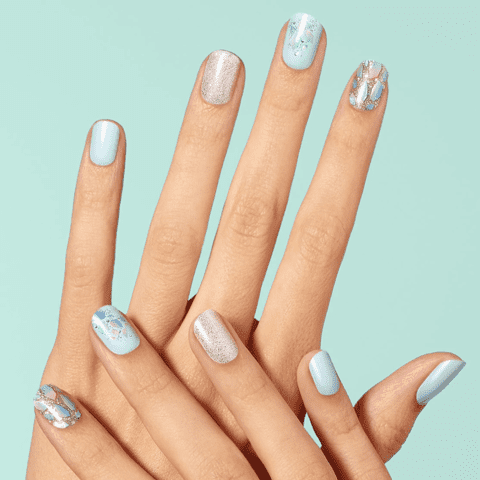 📷 dashingdiva / Website
19)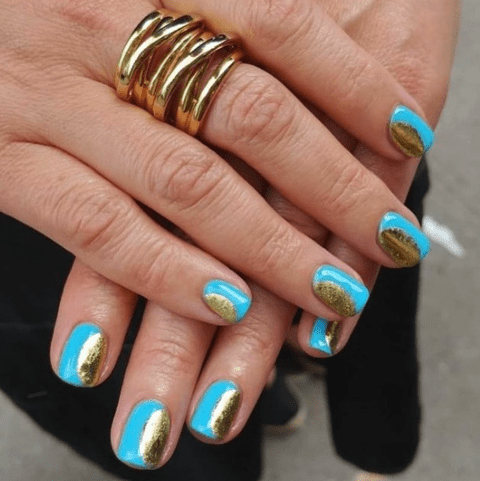 Blue and gold nails via 📷 paintboxnails / Instagram
20)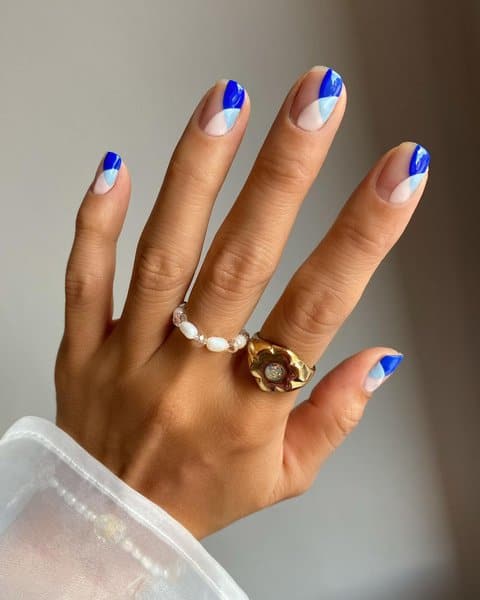 Short natural light blue and royal blue nails 📷thehangedit / Instagram
21)
📷 emenstudio_ / Instagram
22)
Sky blue nails via 📷 amyle.nails / Instagram
23)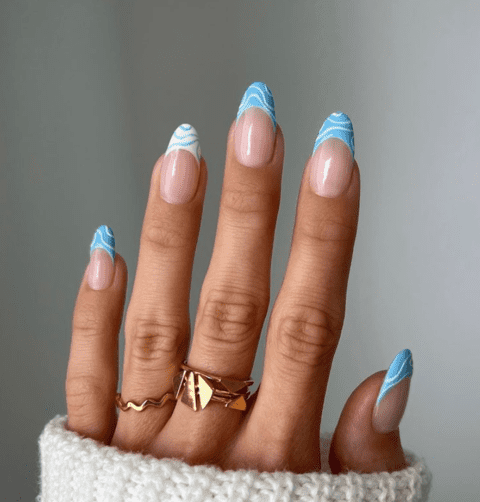 Sky blue nail designs via 📷nailsbysmf / Instagram
24)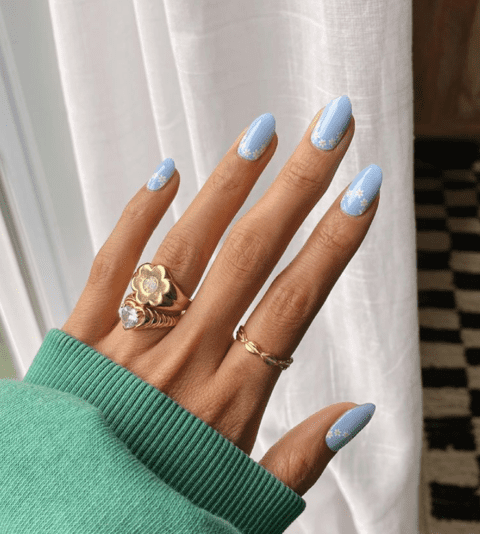 Light blue nails designs via 📷overglowedit / Instagram
25)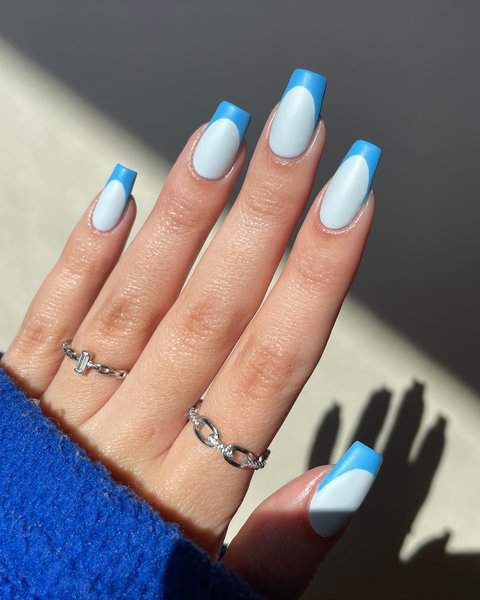 Matte blue nails via 📷 kuypernailart / Instagram
26)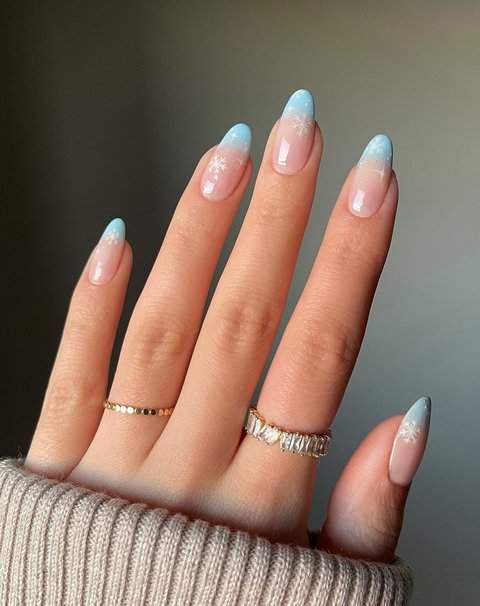 Blue Christmas nails with snowflakes designs via 📷 heluviee / Instagram
27)
Blue coffin ombre nails via 📷 3615_zbobinails / Instagram
28)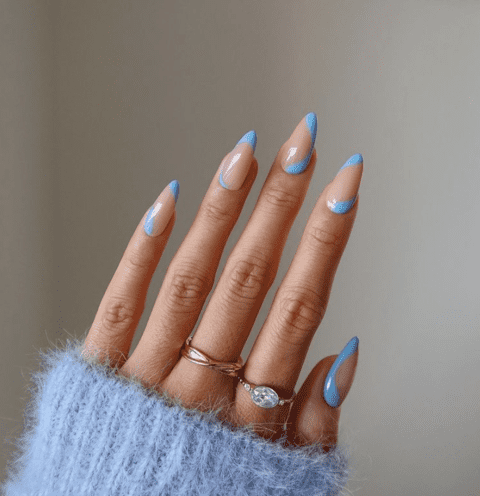 Almond shape cute blue nails via 📷 vwnails_ / Instagram
29)
Simple blue nails via 📷 amberjhnails / Instagram
30)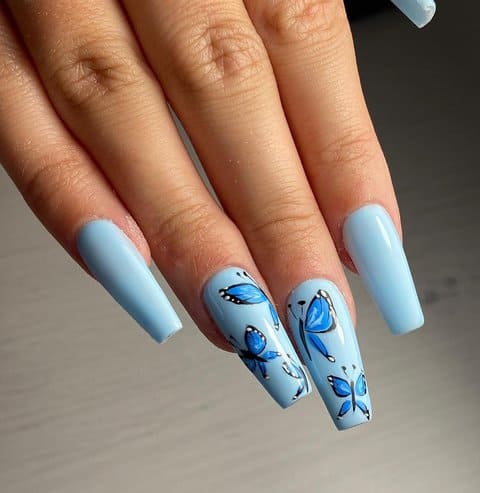 Blue butterfly nails via 📷mbeauty__x / Instagram
31)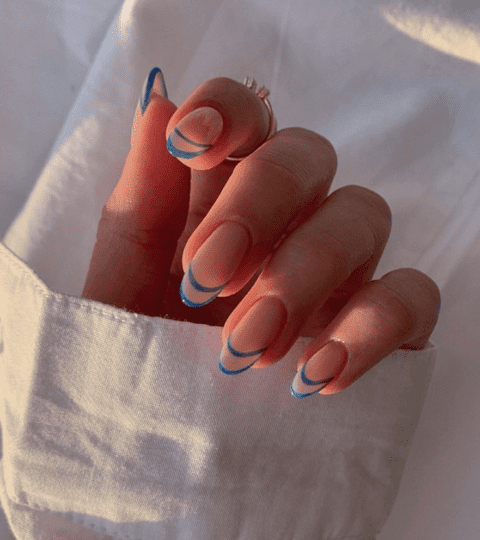 Double French tip nails via 📷 amberjhnails / Instagram
32)
Blue nails with dots via 📷nailartbysig / Instagram
33)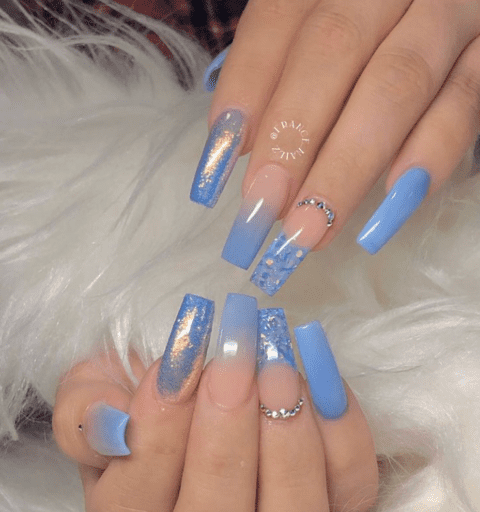 Light blue acrylic nails via 📷 france_nailz / Instagram
34)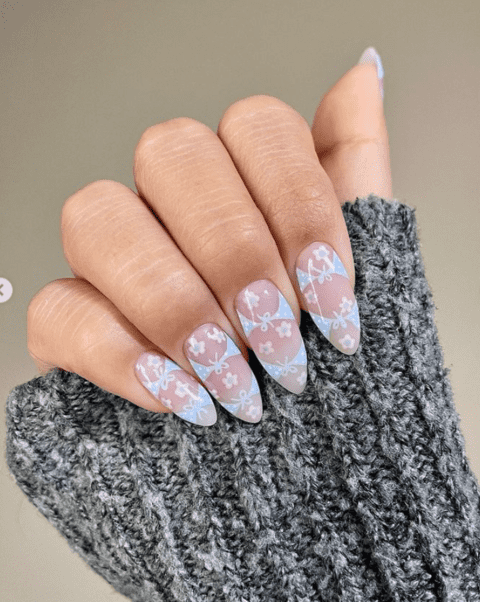 Cutest blue nails via 📷 sansungnails / Instagram
35)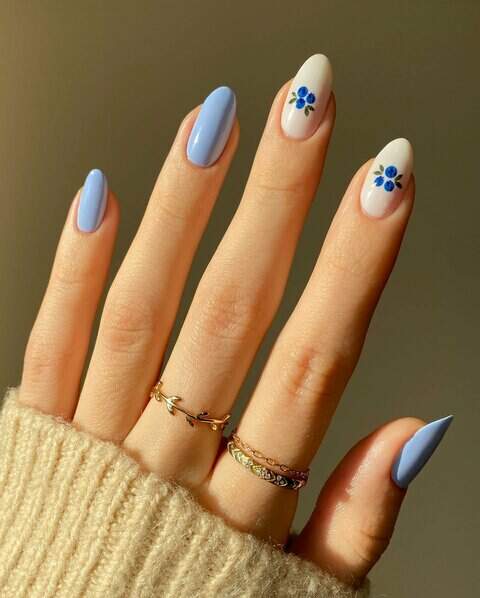 📷 polished_yogi / Instagram
36)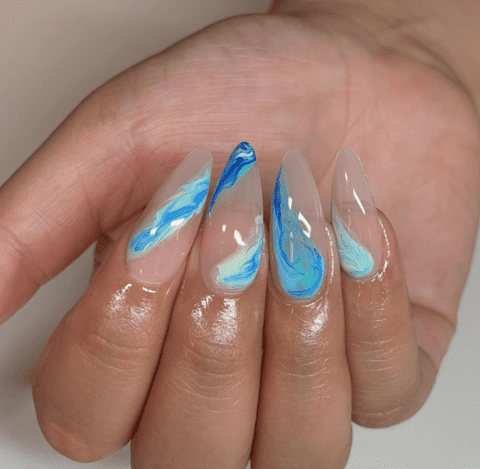 Blue wave nails via 📷 amelodyxnails / Instagram
37)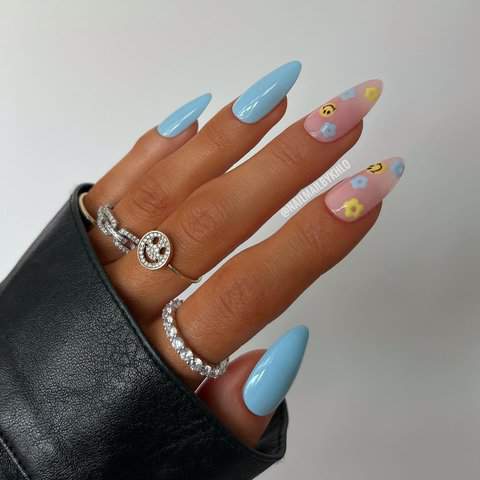 Blue smiley face nails via 📷nailmailbykhlo / Instagram
38)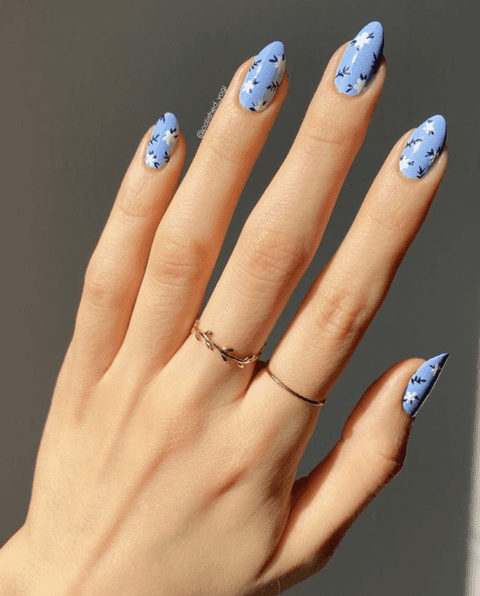 Blue and white flower nails via 📷polished_yogi / Instagram
39)
📷 disseynails / Instagram
40)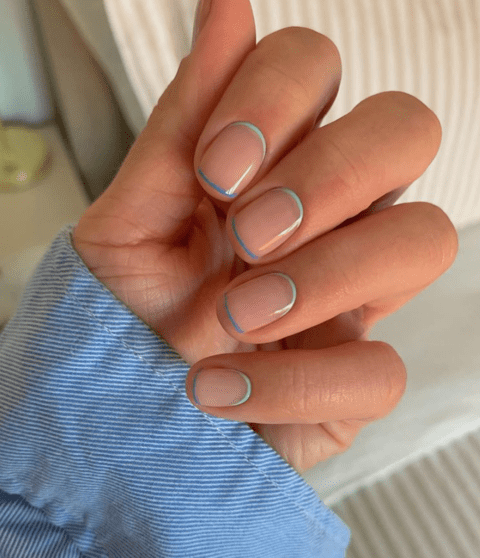 Blue tip nails via 📷 gel.bymegan / Instagram
41)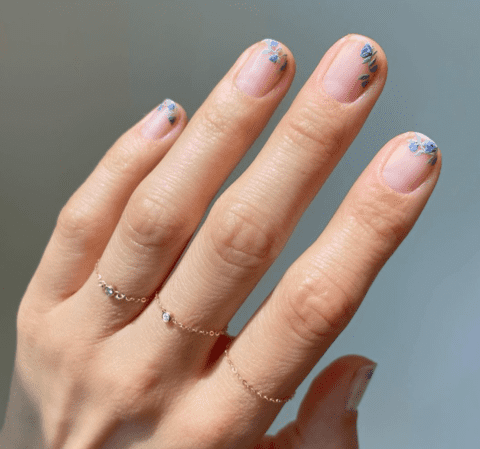 Short blue nails via 📷 betina_goldstein / Instagram
42)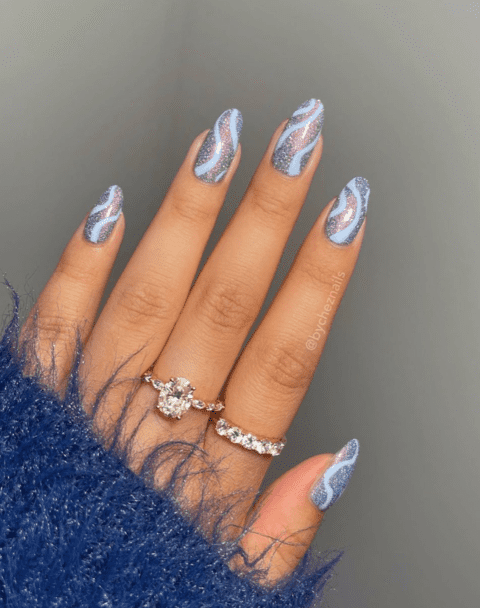 Glitter blue nails via 📷 bycheznails / Instagram
43)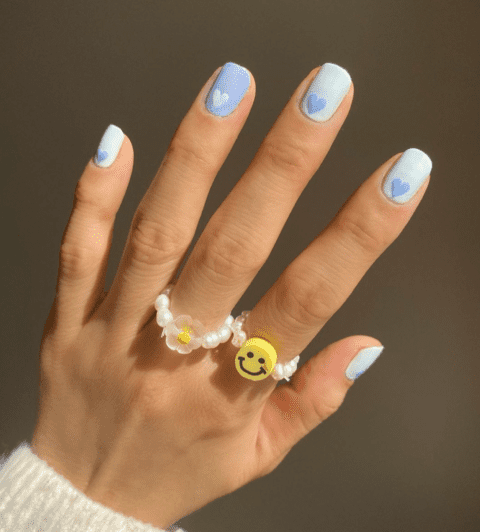 Blue hearts nails via 📷 thehangedit / Instagram
44)
Clear blue nails via 📷 iramshelton / Instagram
45)
Blue marble nails via 📷 lolo.nailedit / Instagram
46)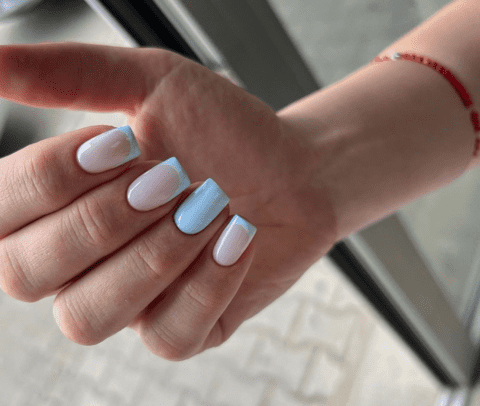 Pastel blue nails via 📷tatjanails / Instagram
47)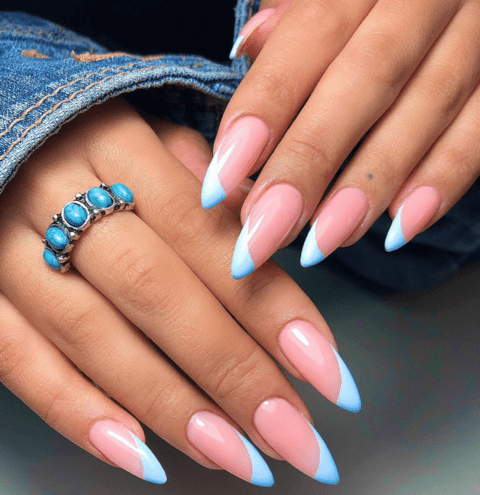 Blue stiletto nails via 📷 artdecom / Instagram
48)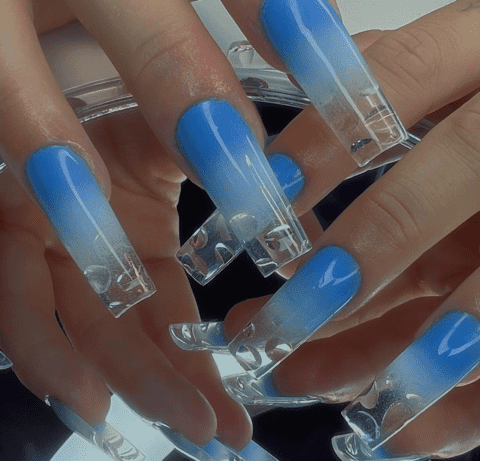 Blue acrylic nails via 📷 3615_zbobinails / Instagram
49)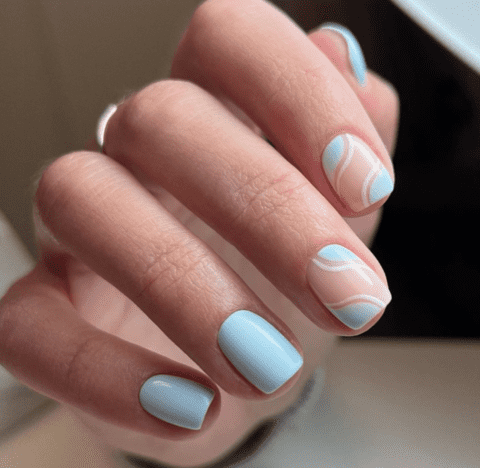 Baby blue nails via 📷 gellybeannails / Instagram
50)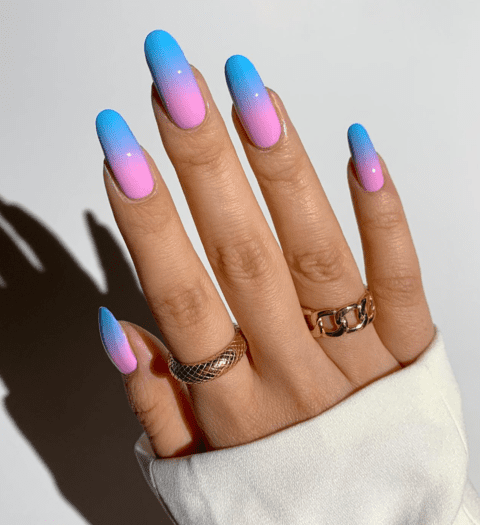 Pink and blue nails via 📷 checkyesmichelle / Instagram