Brown nails are not just for fall! If you're looking for a versatile and stylish nail color, consider trying out brown nail ideas and designs. Brown is a classic color that can be dressed up or down, and it's a great option for those who want to try something a little different from the usual pinks and reds.
In fact, there are many fun and trendy designs that can be done with this color. Browns can be used to create a natural look or a more glam style.
Ideas for trendy nail designs with brown shades:
Light Brown Nails
A simple way to do brown nails is to just paint your nails a light brown shade. This will give you a natural and understated look that is perfect for any time of year.
Glitter Brown Nails
If you want to go for a more glam style, try using a dark brown shade and adding some glitter or metallic designs.
French Tip Brown Nails
Browns can also be used as part of a French manicure. Just paint the tips of your nails with a light brown shade and add a white design at the tip or vice-versa.
Brown Ombre Nails
Another fun way to do brown nails is to use different shades of brown together. Try painting the tips of your nails with one shade and the rest of your nails with another shade. This will create a unique and trendy Ombre look.
Brown and White Polkadot Nails
One of our personal, fun favorites is to add white polka dots onto a brown base.
Brown Nail Art Designs
You can also use Browns to create nail art designs. There are many different designs that can be done with this color including leaves, flowers, and geometric designs.
Whether you want a classic look or something more trendy, we have you covered. We have curated 50 different brown nail designs that will make your nails look gorgeous!
1)
📷 disseynails / Instagram
2)
Light brown nails with french tips via 📷 iramshelton / Instagram
3)
📷 gellybeannails / Instagram
4)
Mocha brown nails via 📷 polished_yogi / Instagram
5)
📷 paintbucketnails / Instagram
6)
📷 ImaGINAtionNails / Etsy
7)
📷 OnthegoByFiona/ Etsy
8)
Different shades of brown nails via 📷 disseynails / Instagram
9)
📷nailblissbyjulia / Etsy
10)
Coffin brown nails via 📷MeaniePixie / Etsy
11)
Brown acrylic nails via 📷NailMailbyLuna / Etsy
12)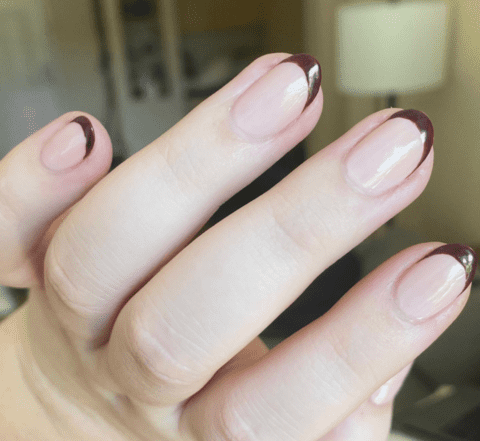 Brown french tip nails via 📷oliveandjune / Instagram
13)
📷 essie / Instagram
14)
📷opi / Instagram
15)
📷orly / Instagram
16)
📷Glamnetic / Website
17)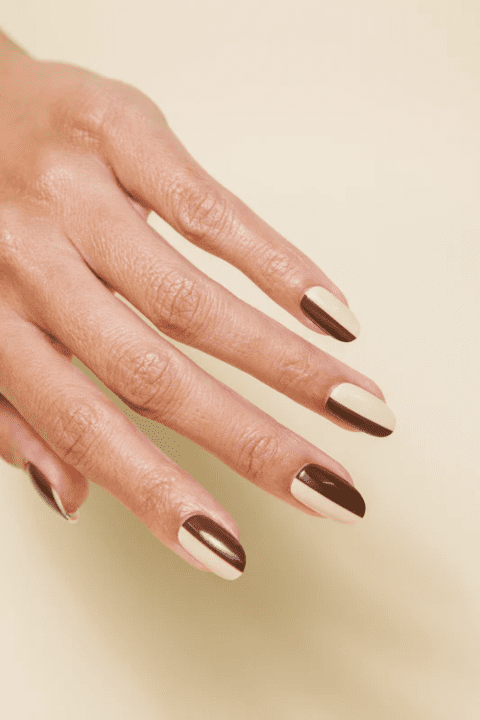 📷chillhouse / Website
18)
📷 dashingdiva / Website
19)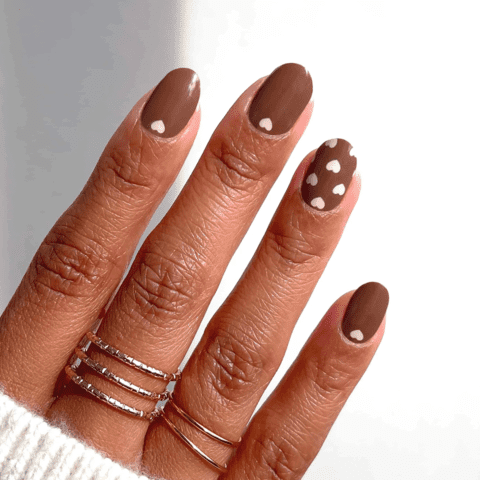 📷manime / Website
20)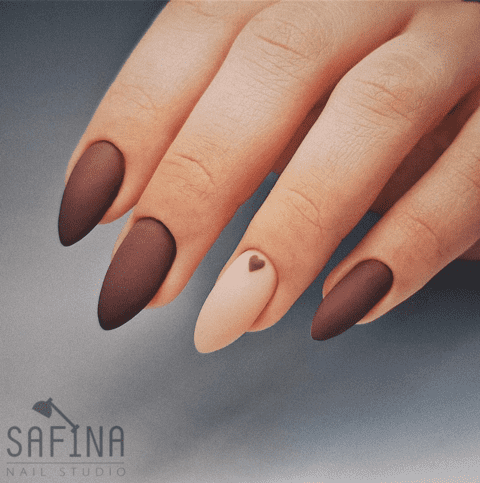 Matte brown nails via 📷safinailstudio / Instagram
21)
📷paintboxnails / Instagram
22)
📷emenstudio_ / Instagram
23)
📷amyle.nails / Instagram
24)
📷nailsbysmf / Instagram
25)
📷overglowedit / Instagram
26)
📷paintbucketnails / Instagram
27)
📷heluviee / Instagram
28)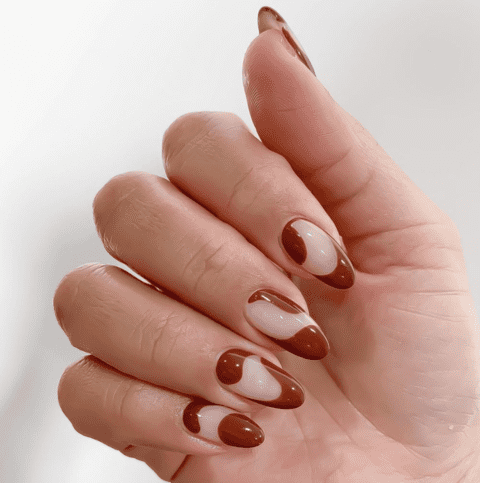 📷 nails_and_soul / Instagram
29)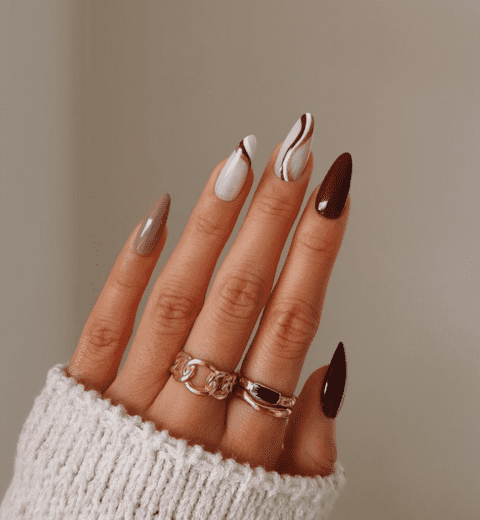 📷 vwnails_ / Instagram
30)
📷 amberjhnails / Instagram
31)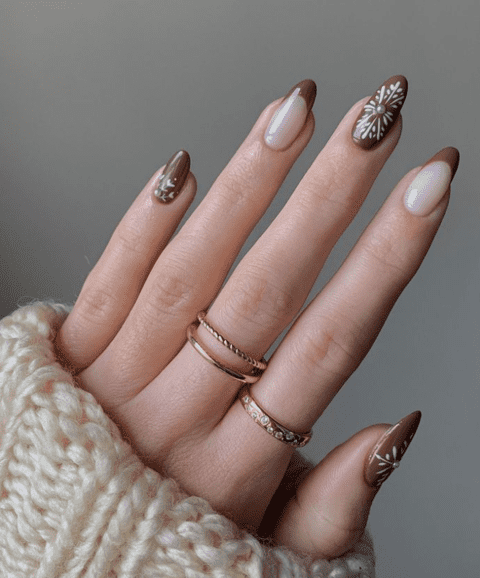 📷amberjhnails / Instagram
32)
📷 nailbow.skg / Instagram
33)
📷nailbow.skg / Instagram
34)
📷 net_nail / Instagram
35)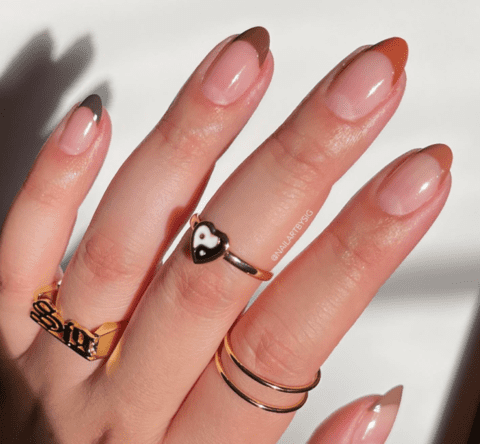 📷 nailartbysig / Instagram
36)
📷 sansungnails / Instagram
37)
Brown fall nails via 📷lightslacquer / Instagram
38)
📷lightslacquer / Instagram
39)
📷amelodyxnails / Instagram
40)
📷 heygreatnails / Instagram
41)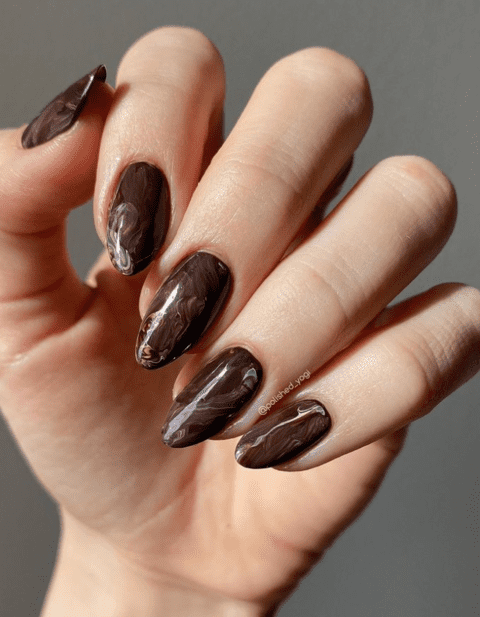 Dark brown nails via 📷 polished_yogi / Instagram
42)
📷disseynails / Instagram
43)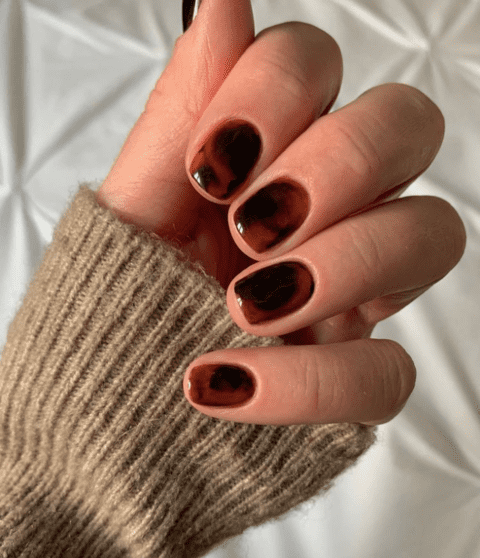 📷 gel.bymegan / Instagram
44)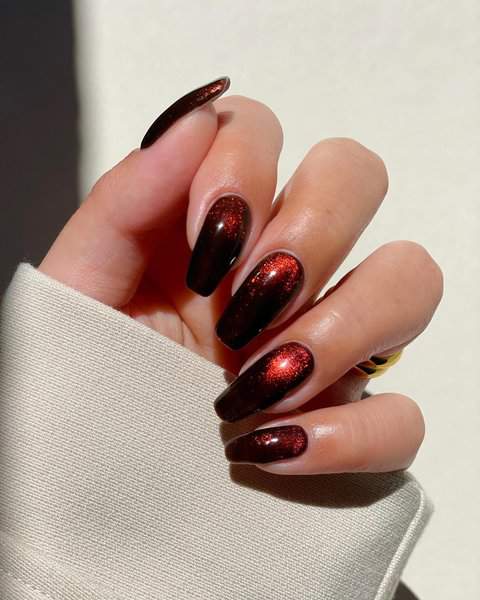 Brown ombre nails via 📷 disseynails / Instagram
45)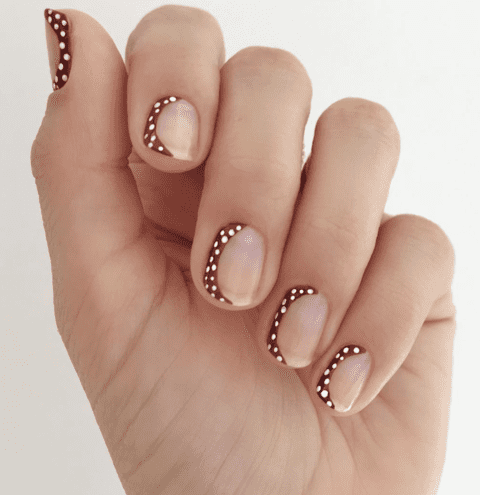 📷 betina_goldstein / Instagram
46)
📷 bycheznails / Instagram
47)
📷 thehangedit / Instagram
48)
📷 thehangedit / Instagram
49)
Brown nail designs via 📷 polished_yogi / Instagram
50)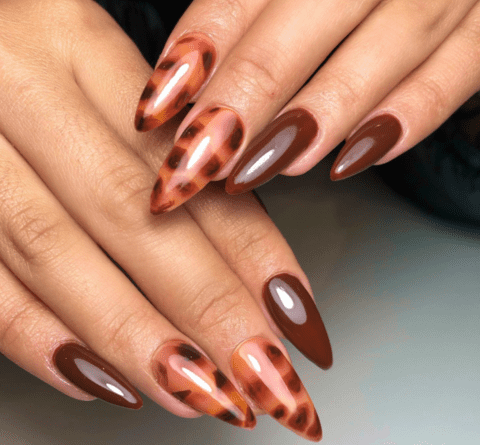 📷 artdecom / Instagram