Blue nail designs are a fun and vibrant way to add some color to your manicure. Blue nails are always a good idea, no matter the season. They're light and refreshing, and they go with a variety of outfits. Blue is also the color of the sky and the sea, so it's perfect for summertime.
Whether you opt for a bold, electric blue or a softer, pastel shade, blue nails are sure to make a statement. Electric blues are perfect for a night out on the town, while pastel blues are great for a more laid-back, casual look. Blue nail designs can also be paired with a variety of other colors, such as white or silver, to create even more unique and interesting looks.
Here are a few Blue Nail Designs to get you started:
Baby blue nails
Baby Blue Nails are perfect for springtime. They're delicate and feminine, and they look great with a floral dress.
Light blue nails
For a summertime look, try sky blue nails or light. blue nails. They'll make you feel like you're on vacation, even if you're just at the pool.
Royal blue nails
Royal blue nails are perfect for a night out. They're elegant and eye-catching, and they go well with a little black dress.
Blue ombre nails
Blue ombre nails are a fun and festive way to wear blue. They're perfect for a party or a special event. Try going from a light blue to a navy or dark blue color
Blue french tip nails
A blue french tip is a classic look that never goes out of style. It's perfect for work or a formal event.
Blue stripes
For a more playful look, try blue stripes. They're fun and flirty, and they add a pop of color to any outfit.
Blue chevron nails
If you're looking for something a little different, try blue chevron nails. They're unique and stylish, and they'll make you stand out from the crowd.
Whether you want to go for a bright and bold sky blue or a more subtle sea blue, we have something for you! Below, we'll show you 40 different blue nail ideas that you can incorporate into your next mani!
1)
📷 thehangedit / Instagram
2)
📷 tatjanails / Instagram
3)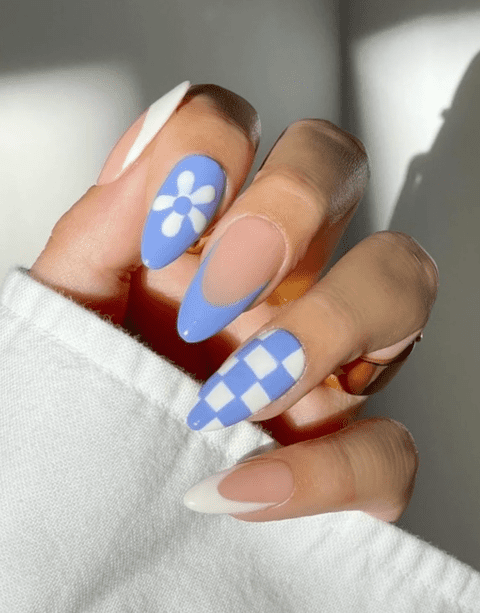 📷 TwinkleNailsShop / Etsy
4)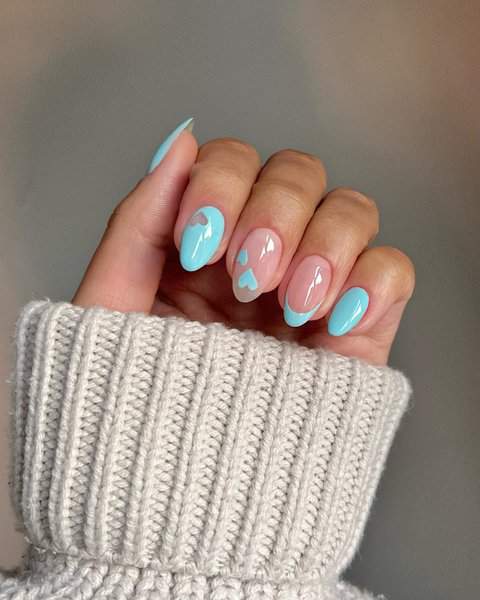 📷 Iramshelton / Instagram
5)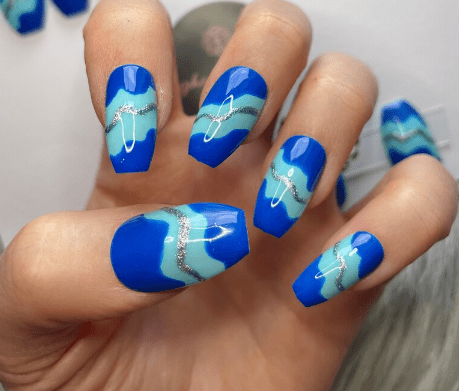 📷 Bohochicmode / Etsy
6)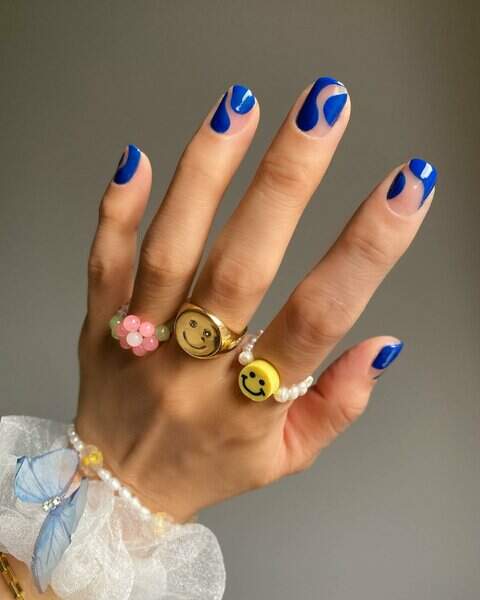 📷 thehangedit / Instagram
7)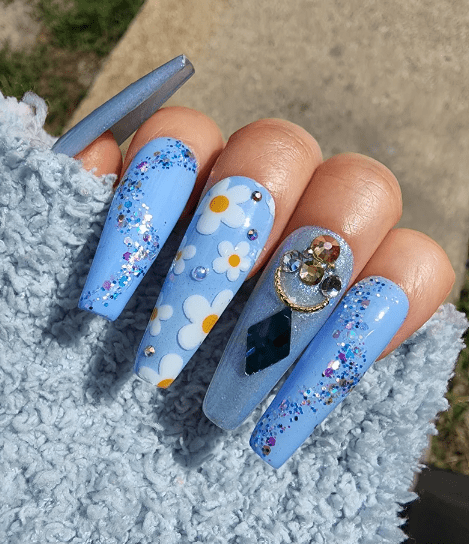 📷 cutepressnails / Etsy
8)
📷 nailmailbykhlo / Instagram
9)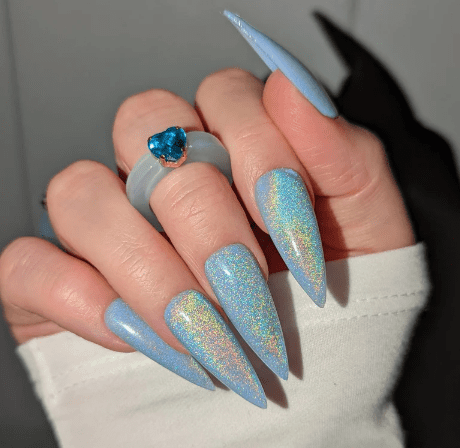 📷 SickkoNailzz / Etsy
10)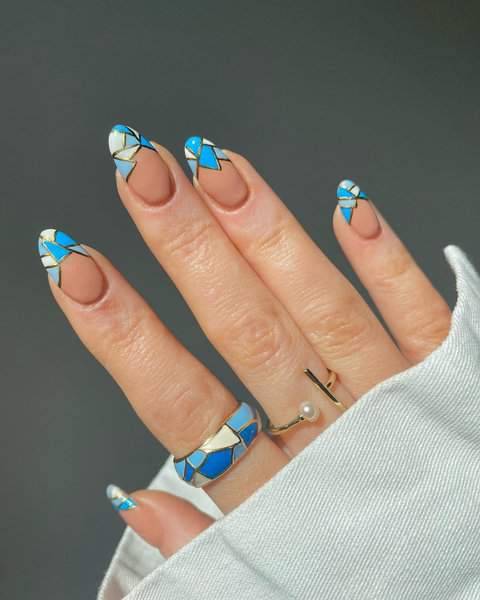 📷_karebeauty_ / Instagram
11)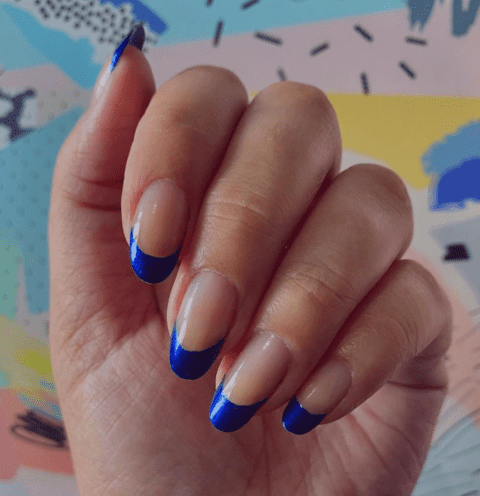 12)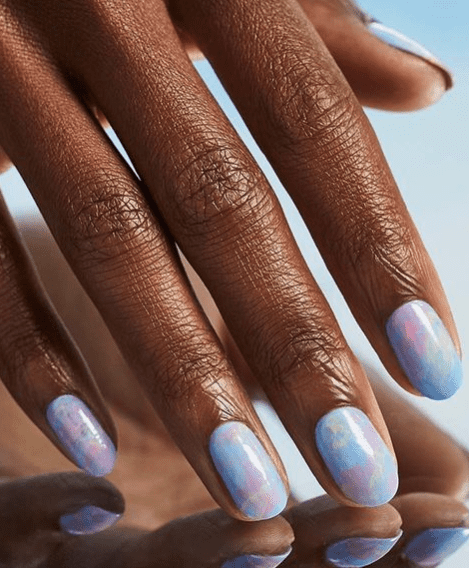 13)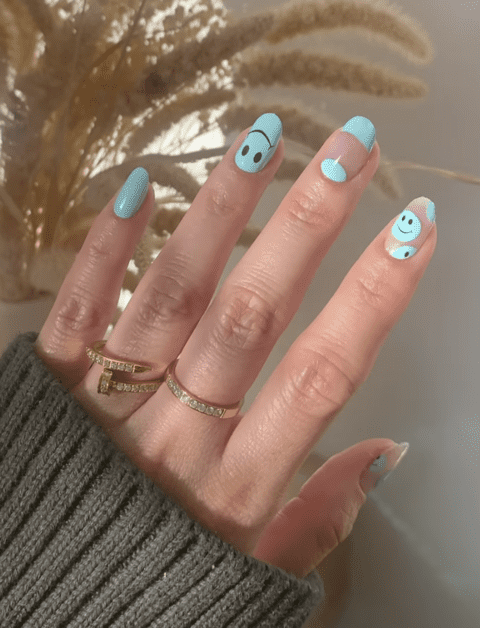 📷nails_and_soul / Instagram
14)
📷 kuypernailart / Instagram
15)
16)
📷nail.art.by.tea / Instagram
17)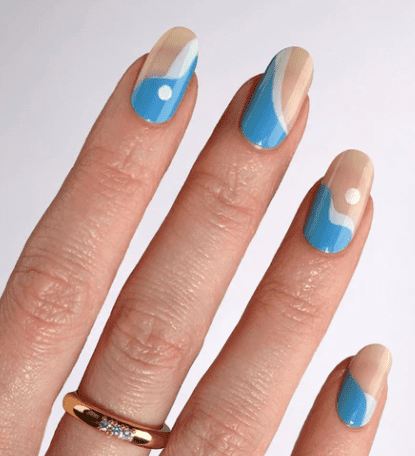 18)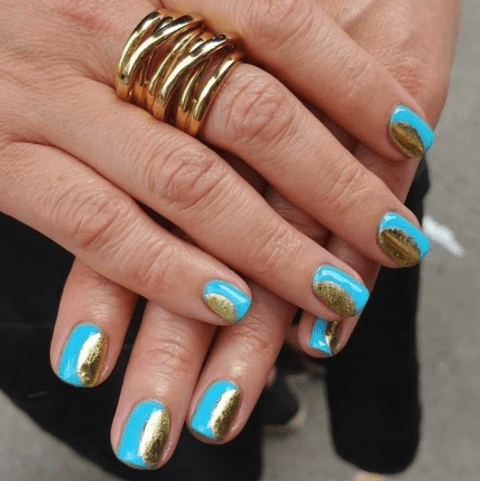 📷 paintboxnails / Instagram
19)
📷 emenstudio_ / Instagram
20)
📷nailmailbykhlo / Instagram
21)
📷 amyle.nails / Instagram
22)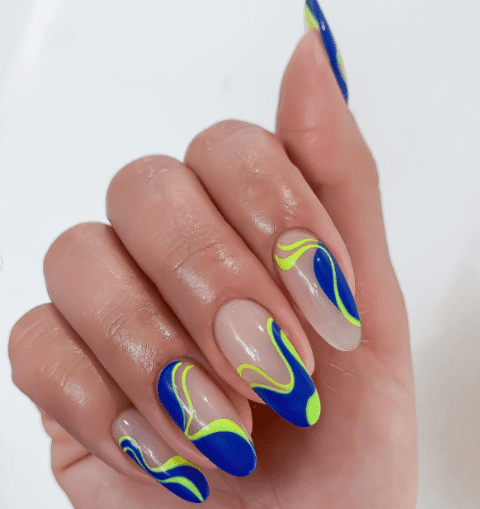 📷 nails_and_soul / Instagram
23)
📷tiffanyabbigailebeauty / Instagram
24)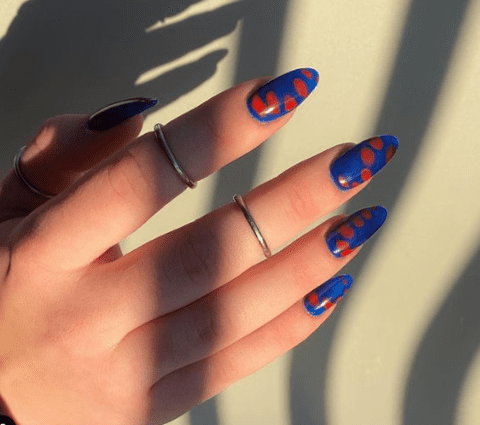 📷 nailbow.skg / Instagram
25)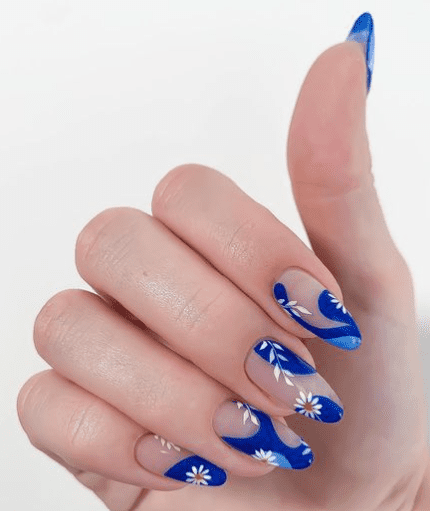 📷 nails_and_soul / Instagram
26)
📷 nycnailroom / Instagram
27)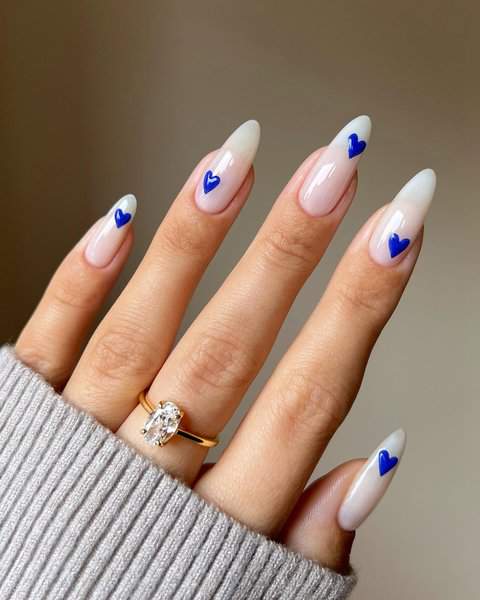 Royal blue nails with heart nail art designs via 📷 tiffanyabbigailebeauty / Instagram
28)
📷 nailbow.skg / Instagram
29)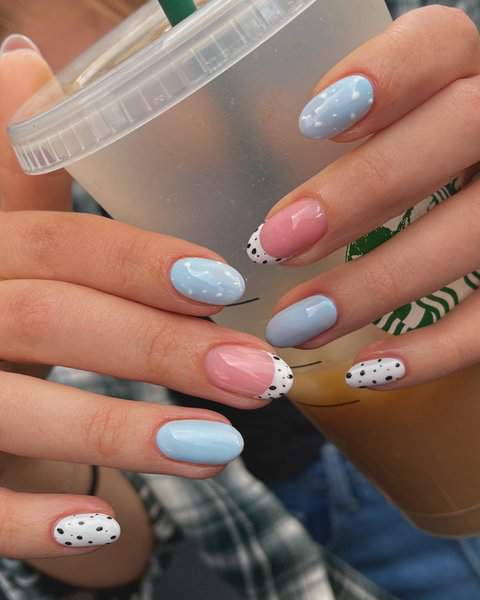 📷manisbyannie / Instagram
30)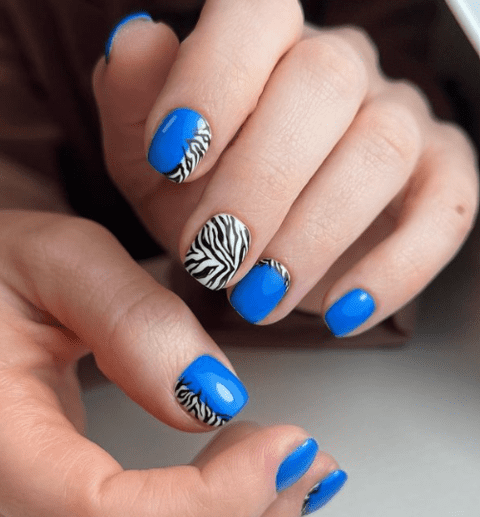 📷 gellybeannails / Instagram
31)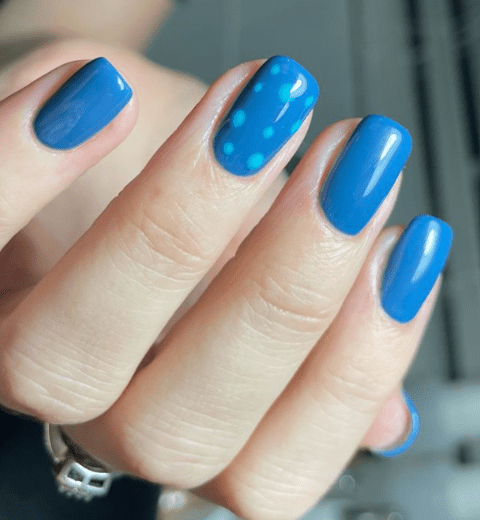 📷 reigning_beautyy / Instagram
32)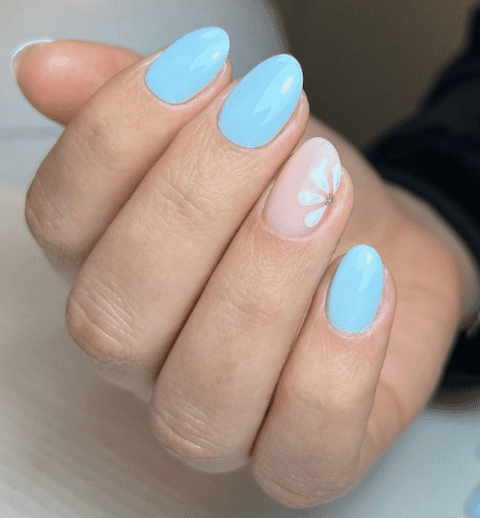 📷 gellybeannails / Instagram
33)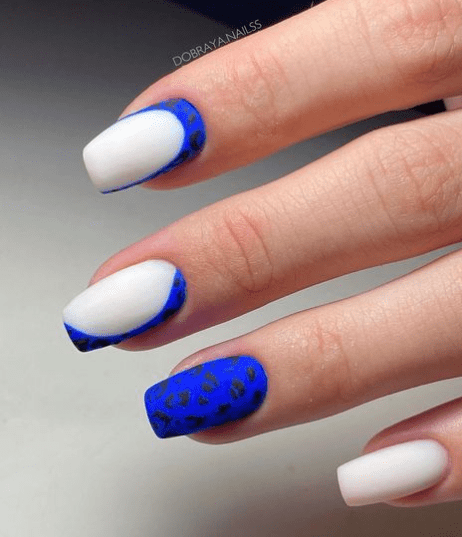 📷 nailitmedia / Instagram
34)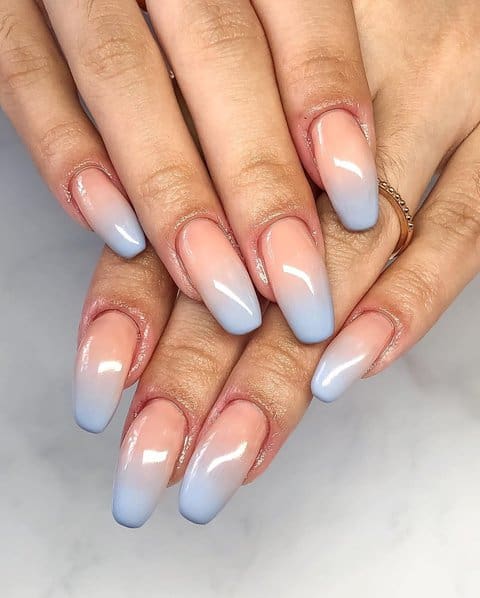 📷vwnails_ / Instagram
35)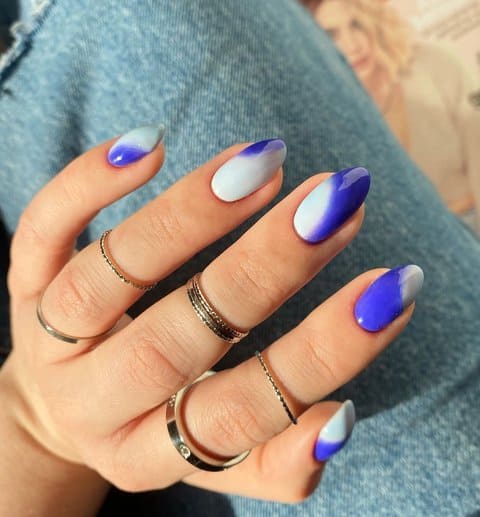 Royal blue ombre nails via 📷by_millimac / Instagram
36)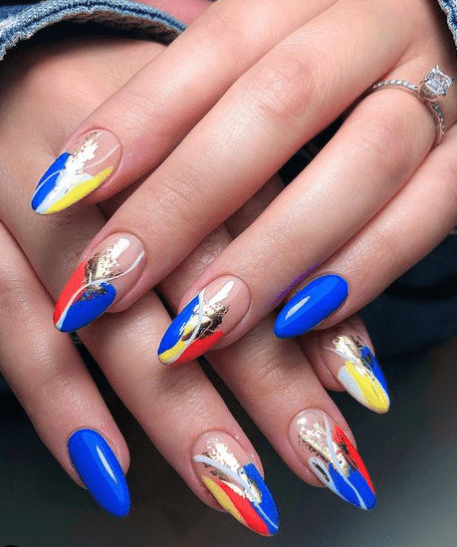 37)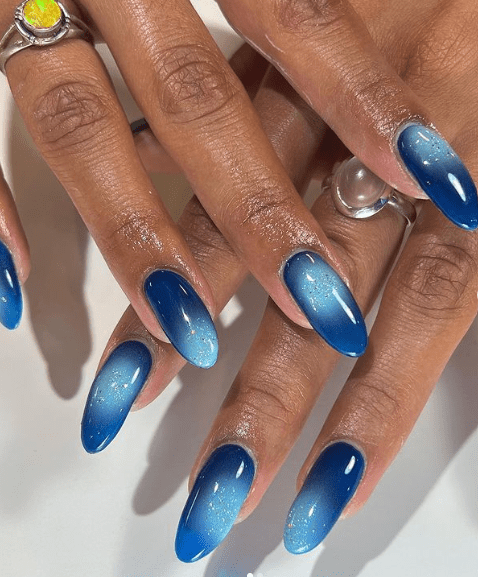 📷 nailedbyyans / Instagram
38)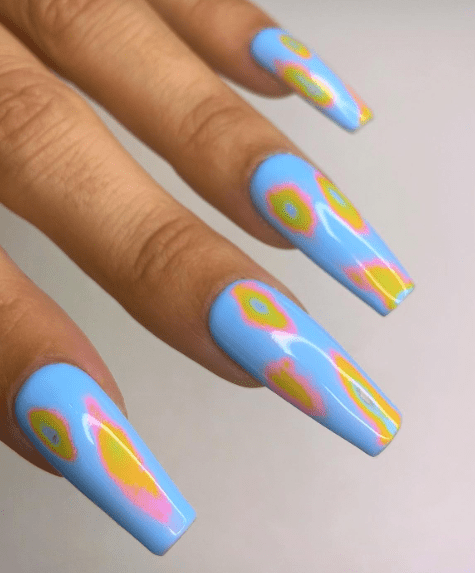 📷 3615_zbobinails / Instagram
39)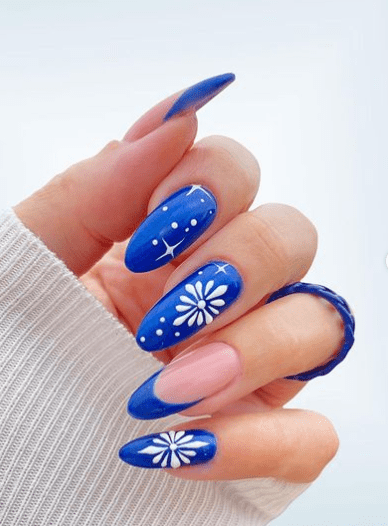 40)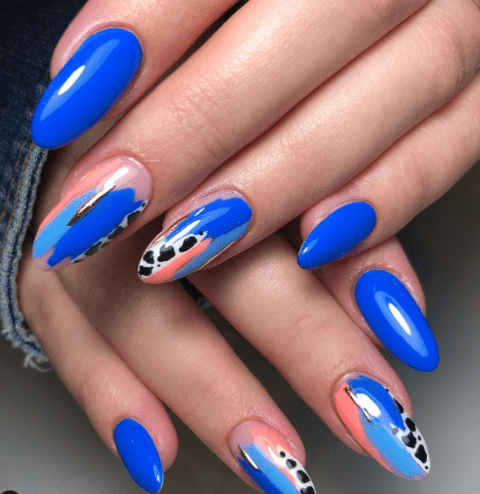 41)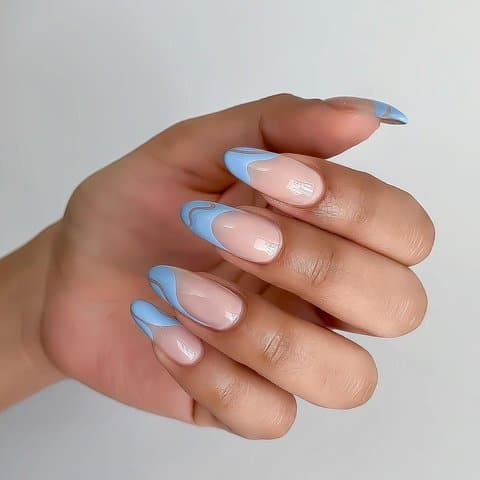 📷nails_and_soul / Instagram
42)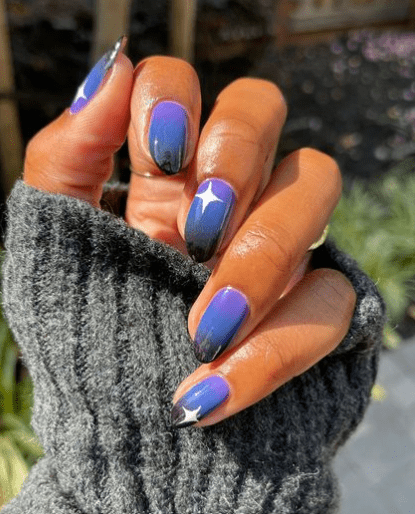 📷 lolo.nailedit / Instagram
43)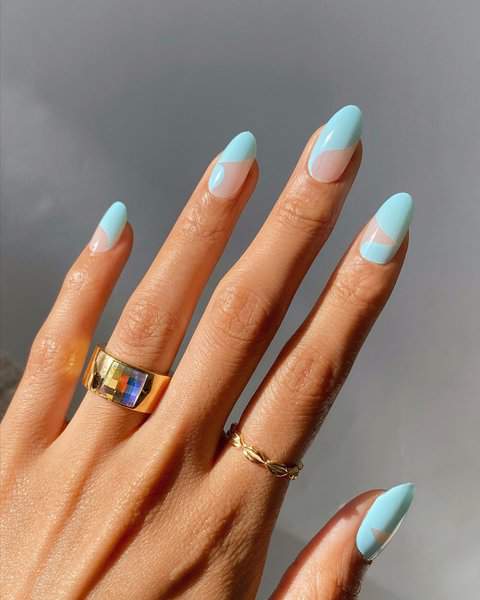 📷 overglowedit / Instagram
44)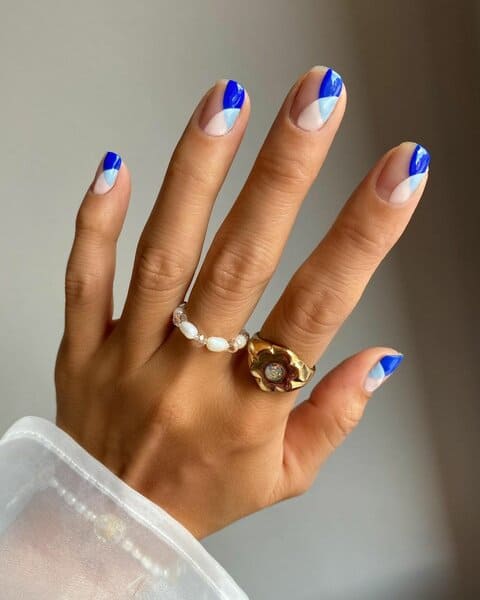 Short natural royal blue nails 📷thehangedit / Instagram
45)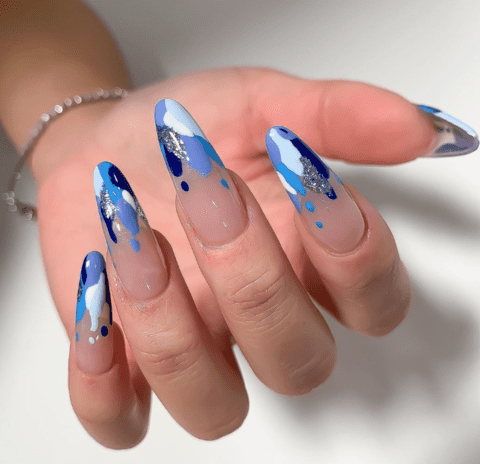 📷 nails_and_soul / Instagram
46)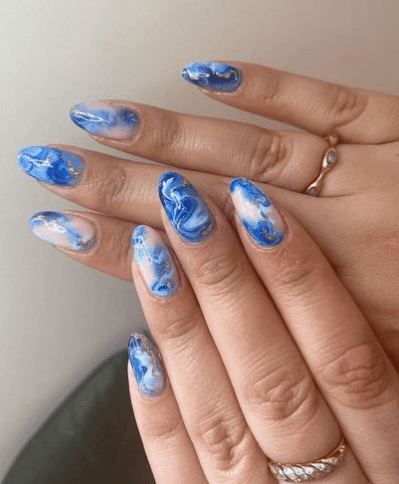 📷 nailitmedia / Instagram
47)
📷 3615_zbobinails / Instagram