Gold nails are a luxurious and classy look that can be perfect for any occasion. Whether you're going to a formal event or just want to feel more glamorous, gold nails will give your style that extra bit of sophistication. Gold is also a versatile color that can be styled in many different ways. Gold minimalist with subtle with white and gold nails or add extra flair by pairing gold with deeper shades like black and gold for more dramatic look.
One of the main advantages of gold nail designs is that they are extremely versatile. Gold can be paired with almost any color to create a stunning and unique look. For example, a classic French tip with a gold accent nail adds a touch of glamour to a simple nail design. Alternatively, you can pair gold with bold colors such as red or black for a more dramatic effect.
Another advantage of gold nail designs is that they can be easily customized to suit your individual style and preferences. Whether you prefer a subtle gold glitter or a bold and flashy design, there are endless options to choose from. From simple gold stripes to intricate gold nail art, the possibilities are endless.
Despite their many advantages, there are also some disadvantages to gold nail designs. One of the main disadvantages is that they can be quite expensive. Gold nail polish can be costly, especially if you are looking for a high-quality brand. Additionally, gold nail designs often require more time and effort to create, so you may need to visit a nail salon to get the perfect look.
Here are some of our favorite gold nail trends for your next gold manicure.
Gold French Tips
Painting your nails with gold French tips is a simple way to add some glamour to your look. Gold French tips look great with any color polish and can be worn on any occasion.
Gold Half-Moon Manicure
A half-moon manicure is a popular style that can be dressed up or down with gold nails. Create the perfect golden nail designs with cute half-moons.
Gold Chevron Nails
A chevron nail design is perfect for showing off your gold nails in a stylish way.
Gold Ombre Nails
An ombre nail design with gold nails is a beautiful way to show off the color. A fun idea is to combine gold and silver.
Gold Glitter Nails
For a more glamorous look, gold glitter nails are perfect for a night out or a special event. Gold glitter looks best when applied over a nude or light-colored polish.
Gold nails are a great way to add some class and sophistication to your look. With so many different styles to choose from, you're sure to find the perfect gold nail design for you. Give gold nails a try the next time you want to dress up your look! Check out our favorite 50 amazing examples of gold nail ideas so you can get inspired!
1)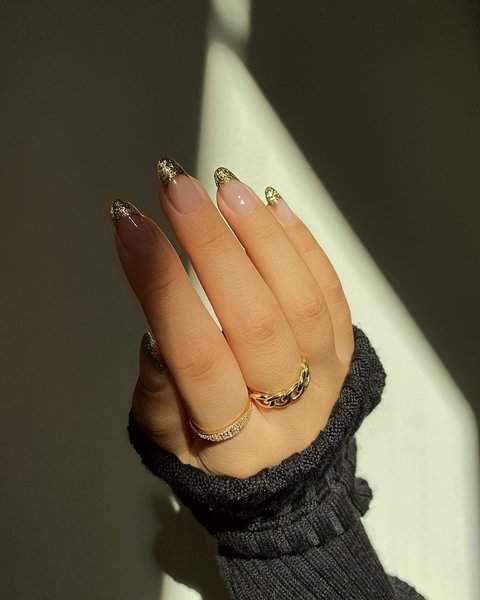 Classy gold french tips via 📷 amyle.nails / Instagram
2)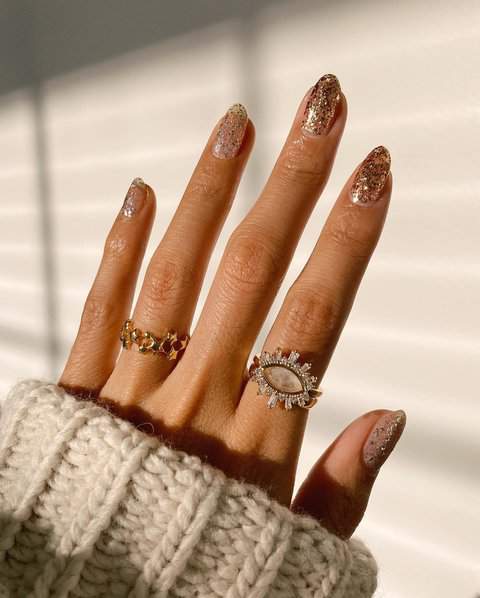 Champagne rose gold nails via 📷 overglowedit / Instagram
3)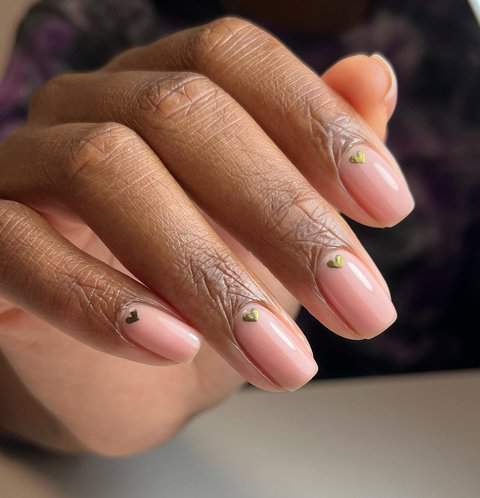 Pink and gold nails via 📷 gellybeannails / Instagram
4)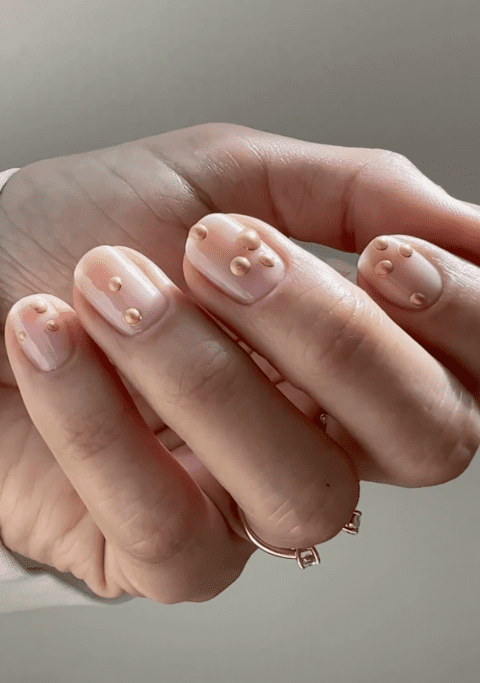 📷 betina_goldstein / Instagram
5)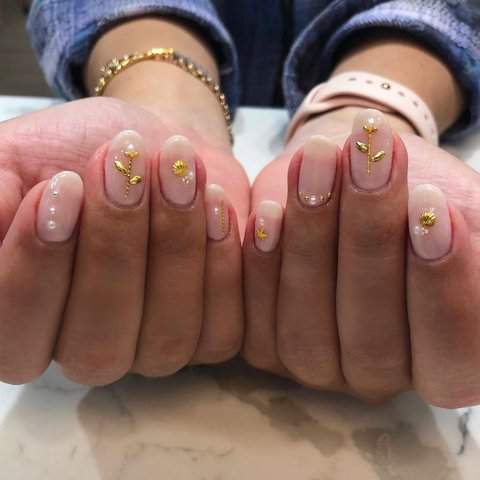 📷 paintbucketnails / Instagram
6)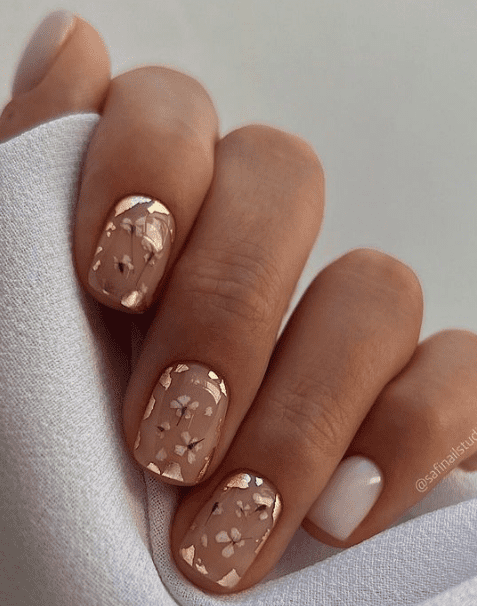 📷safinailstudio / Instagram
7)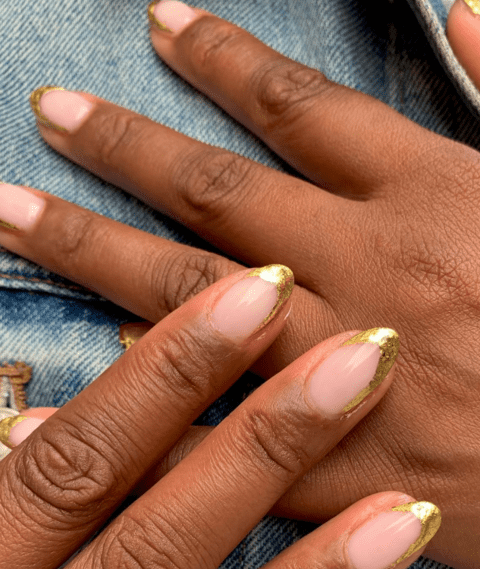 📷paintboxnails / Instagram
8)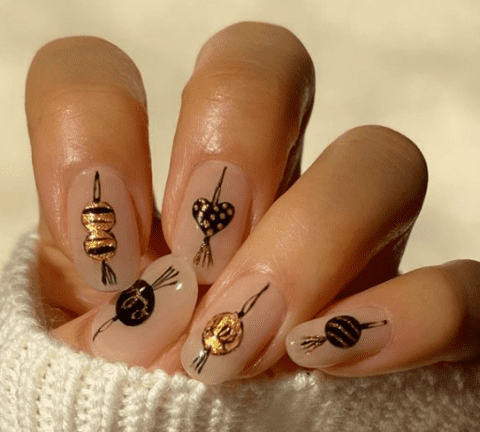 📷thehangedit / Instagram
9)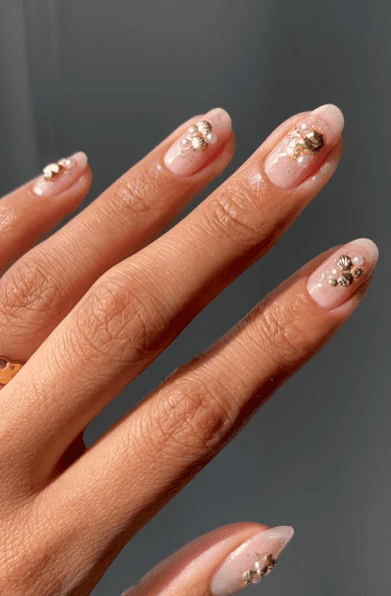 📷overglowedit / Instagram
10)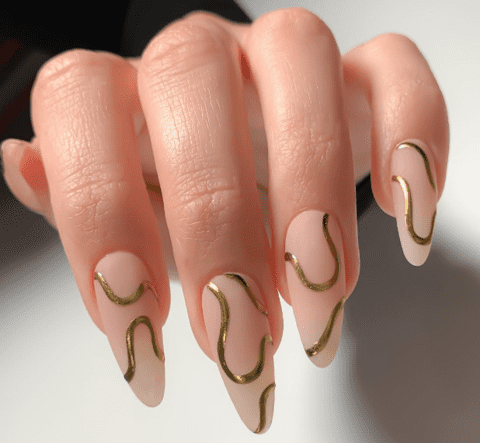 Gold swirl nails via 📷nails_and_soul / Instagram
11)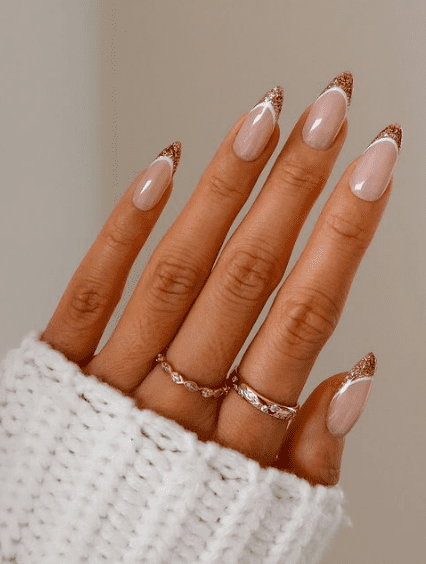 📷vwnails_ / Instagram
12)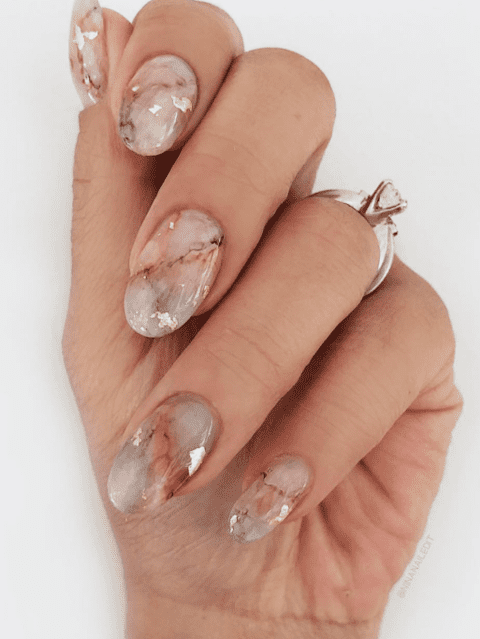 📷ninanailedit / Instagram
13)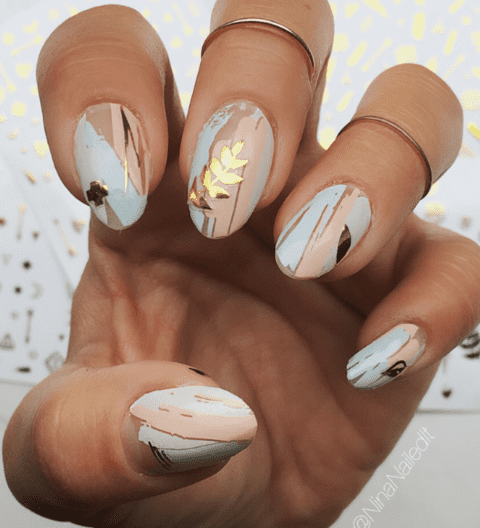 📷goscratchit / Instagram
14)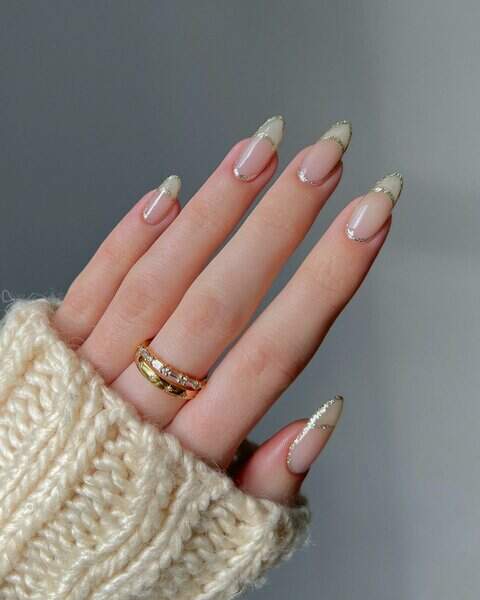 📷amberjhnails / Instagram
15)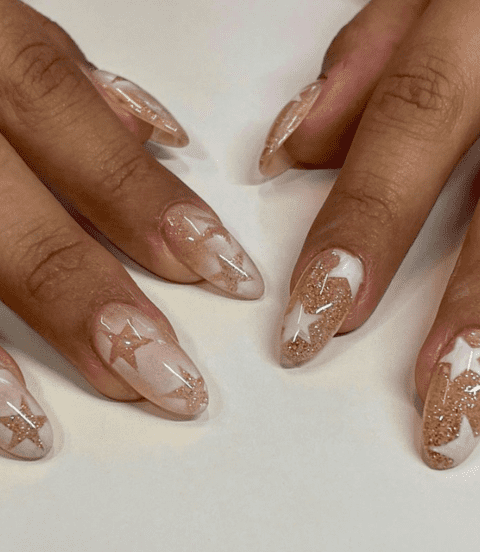 📷nycnailroom / Instagram
16)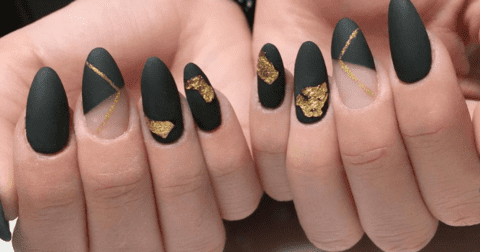 Black and gold nails via 📷nailbow.skg / Instagram
17)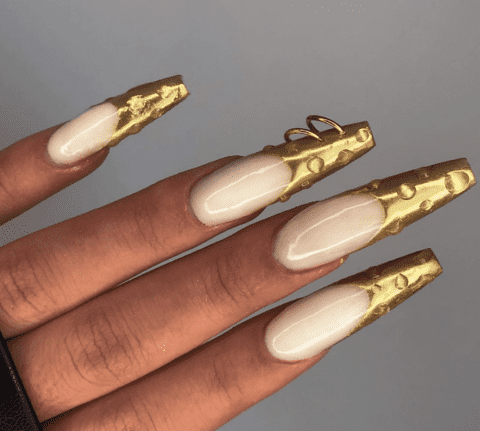 Gold coffin nails via 📷 net_nail/ Instagram
18)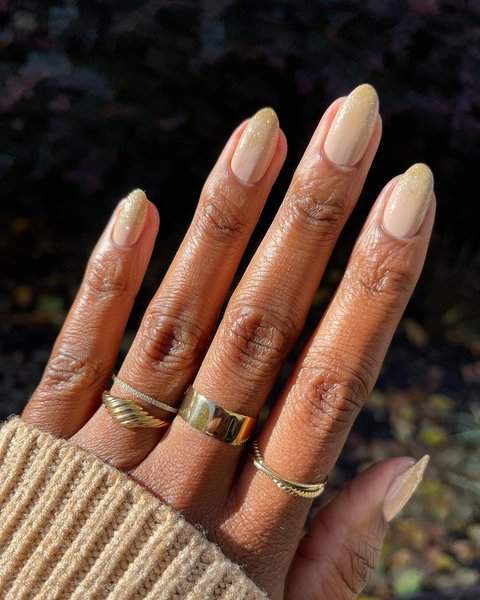 Gold ombre nails via 📷lolo.nailedit / Instagram
19)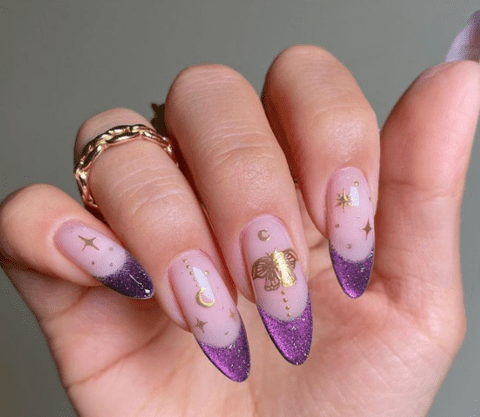 Purple and gold nails via 📷sansungnails / Instagram
20)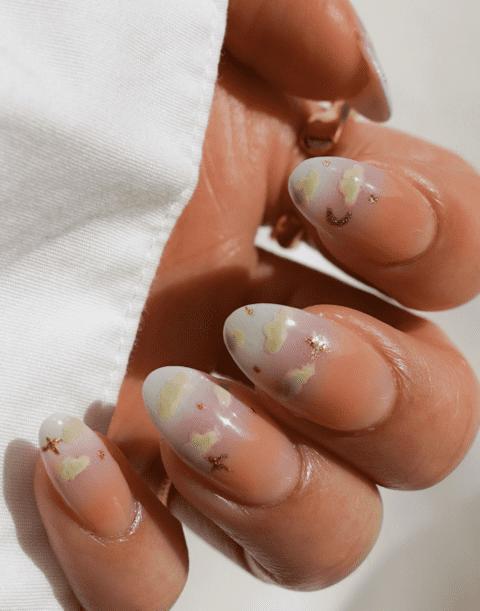 📷lightslacquer / Instagram
21)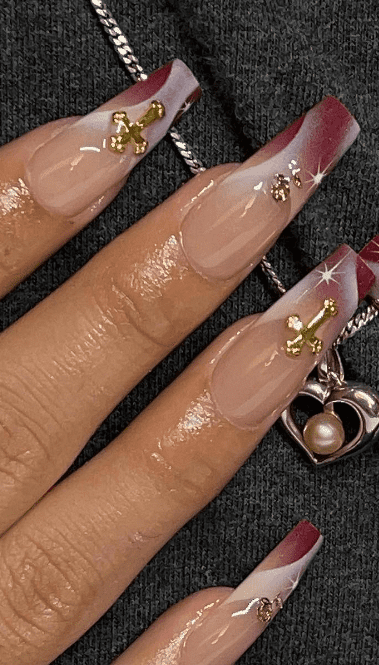 📷 amelodyxnails/ Instagram
22)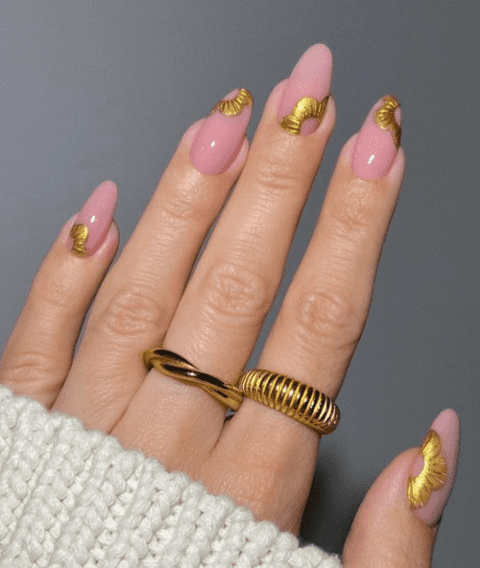 Pink and gold nails via 📷heygreatnails / Instagram
23)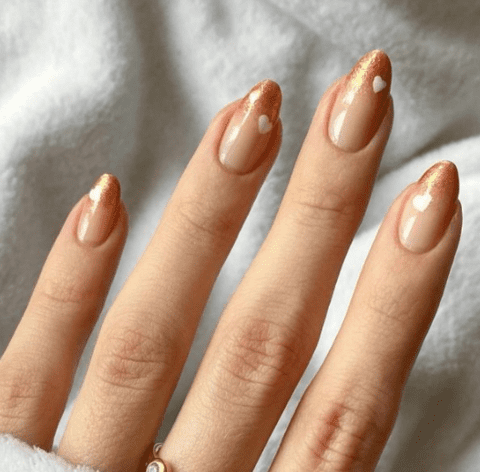 Bronze gold nails via 📷polished_yogi / Instagram
24)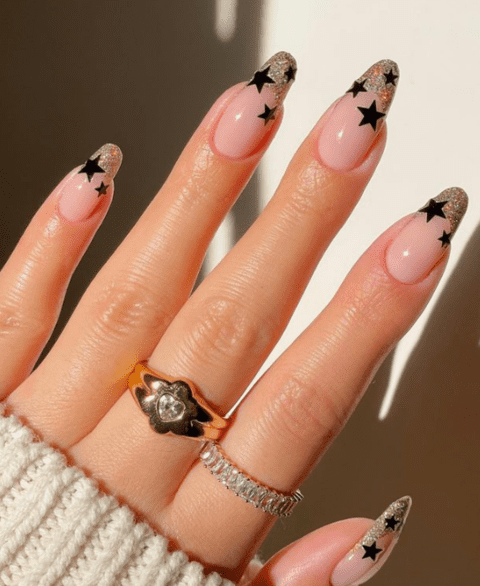 Black and gold nails via 📷disseynails / Instagram
25)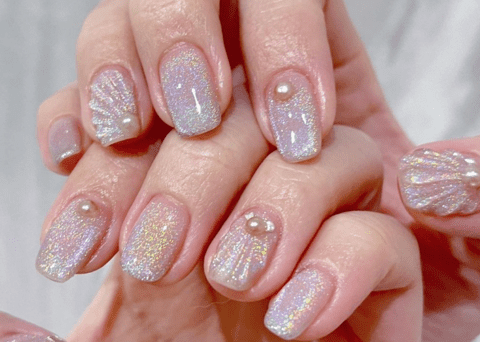 📷willow.nails / Instagram
26)
Gold flake nails via 📷gel.bymegan / Instagram
27)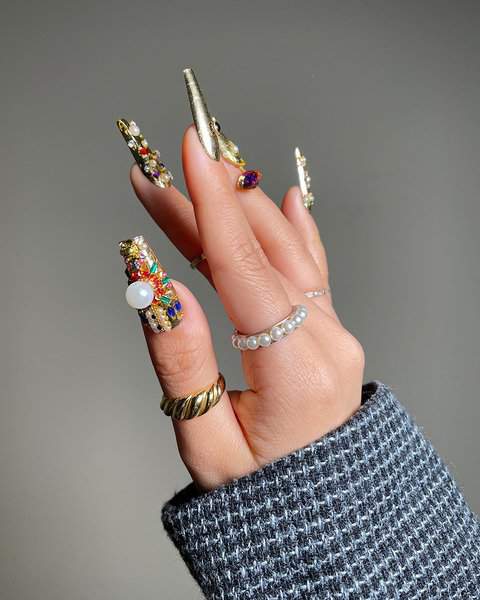 📷sansungnails / Instagram
28)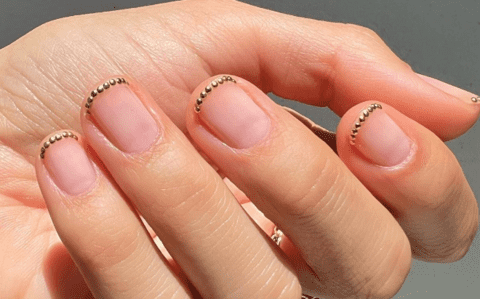 📷betina_goldstein / Instagram
29)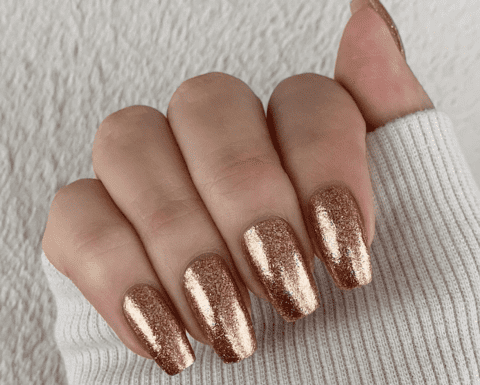 📷checkyesmichelle / Instagram
30)
📷bycheznails / Instagram
31)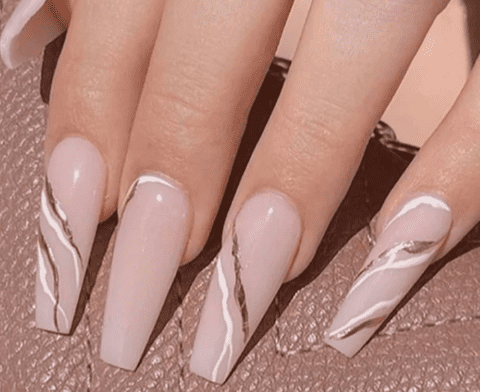 📷ZaizaJewellers / Etsy
32)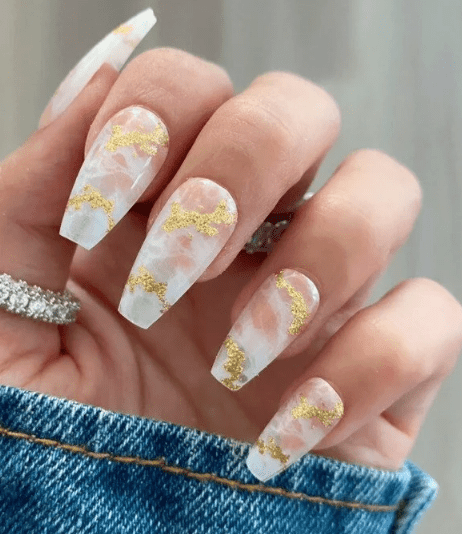 📷RedLeopardNails / Etsy
33)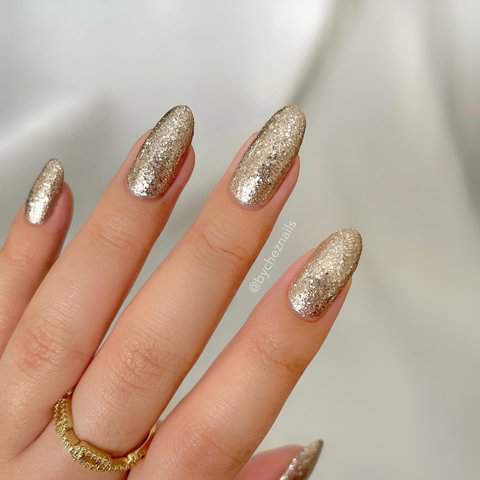 Gold foil nails via 📷bycheznails / Instagram
34)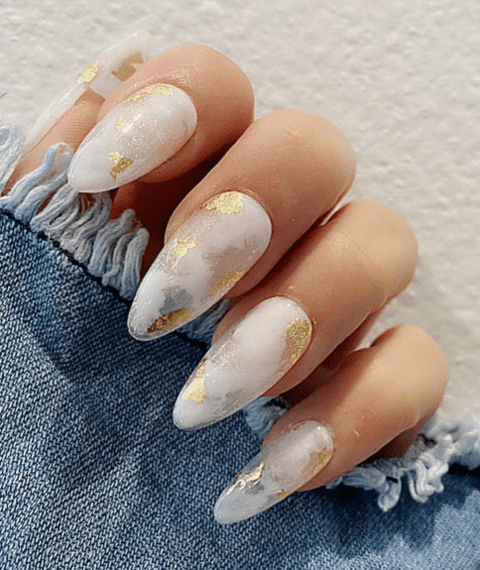 White and gold nails via 📷PressedByJane / Etsy
35)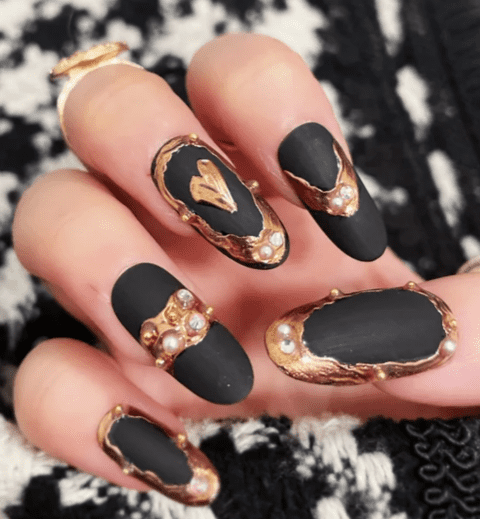 📷NailsitStudio / Instagram
36)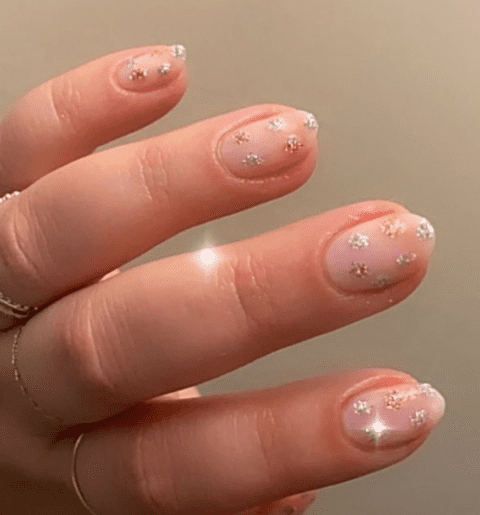 📷oliveandjune / Instagram
37)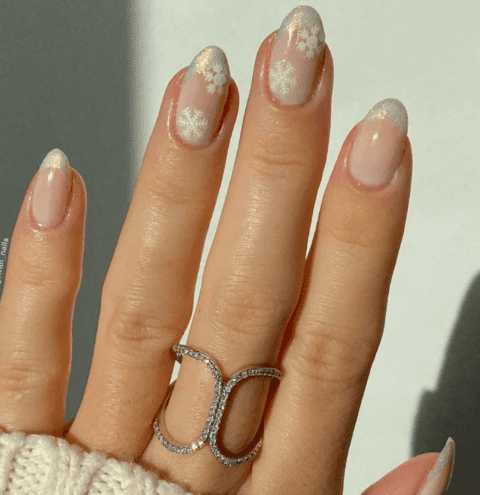 📷essie / Instagram
38)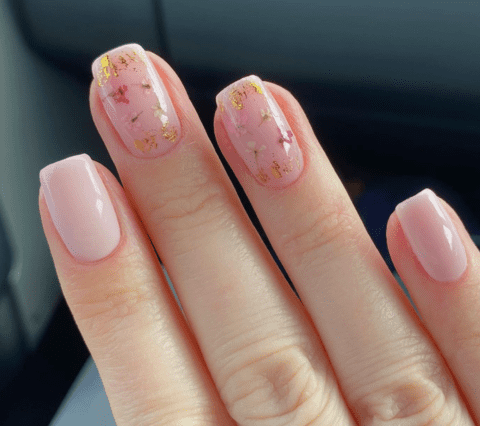 📷opi / Instagram
39)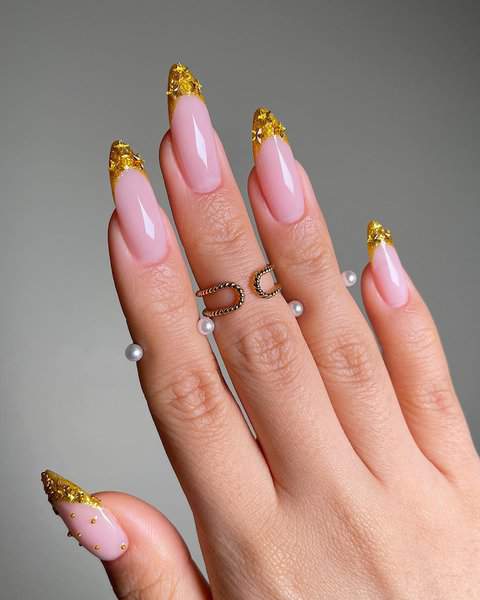 Gold foil nails via 📷sansungnails / Instagram
40)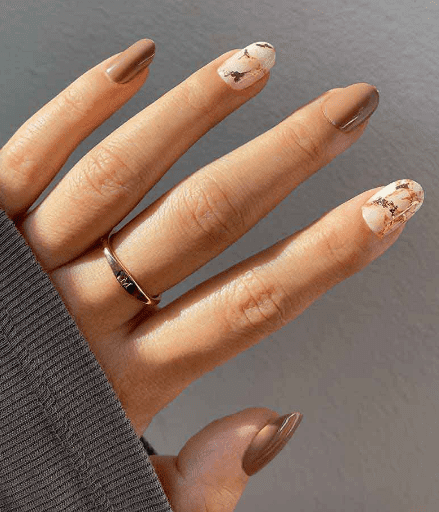 📷 GOLD TRUFFLE/ Glamnetic
41)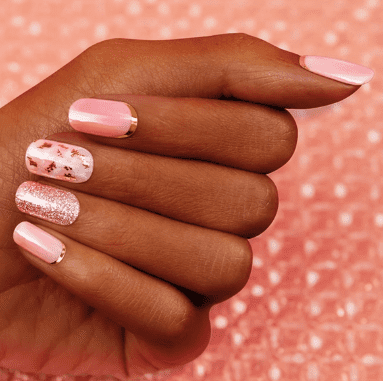 Pink and gold nails via 📷Feeling Flush / Dashingdiva
42)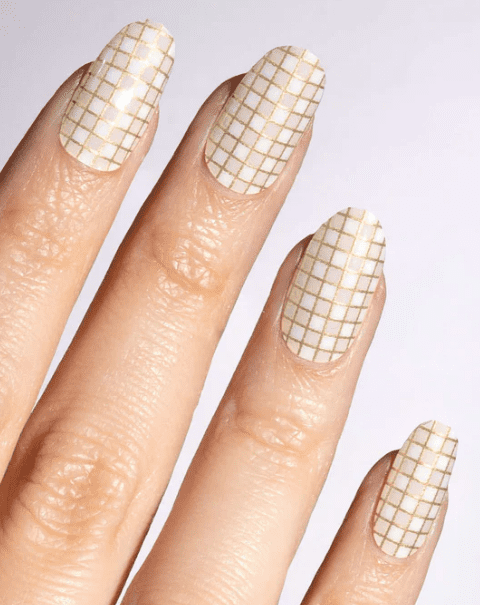 📷Fast Times / Manime
43)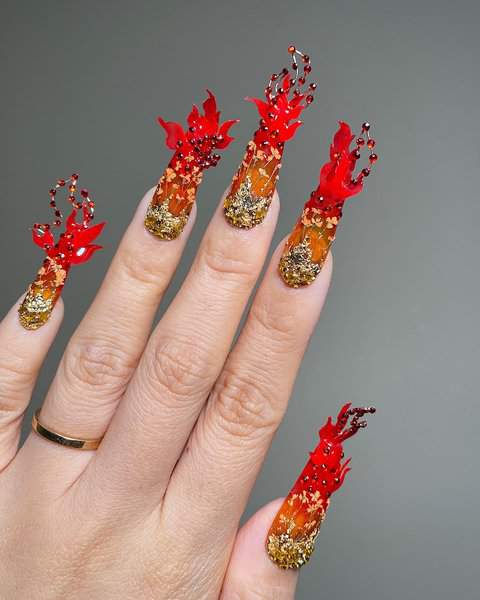 Red and gold nails via 📷sansungnails / Instagram
44)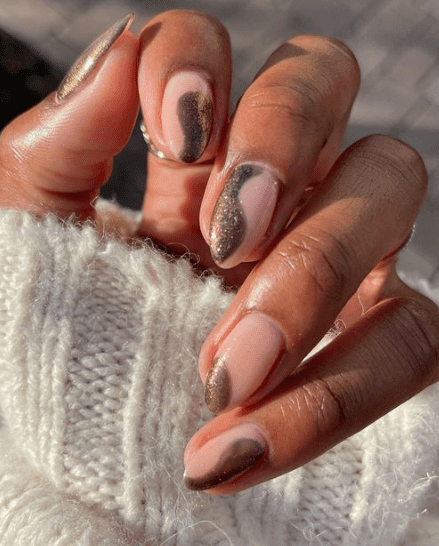 Nude and gold nails via 📷lolo.nailedit / Instagram
45)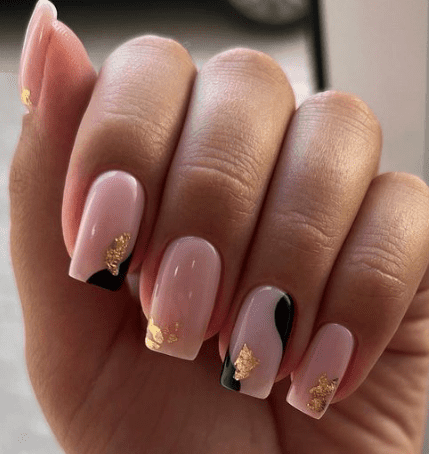 Black and gold nails via 📷tatjanails / Instagram
46)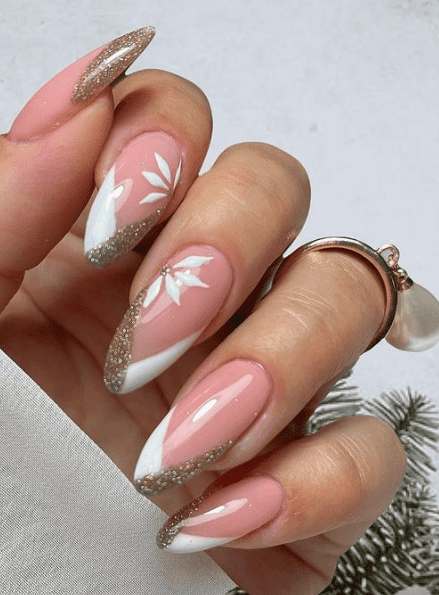 📷artdecom / Instagram
47)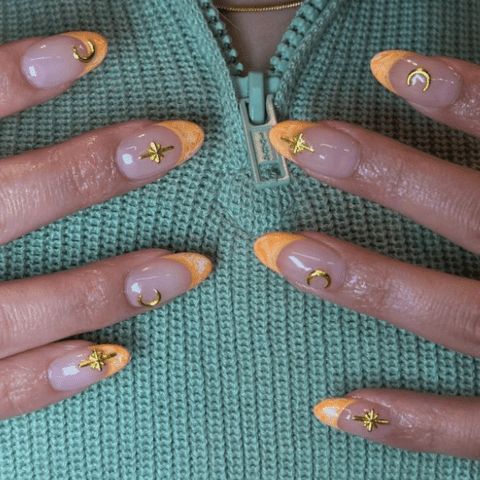 📷nailedbyyans / Instagram
48)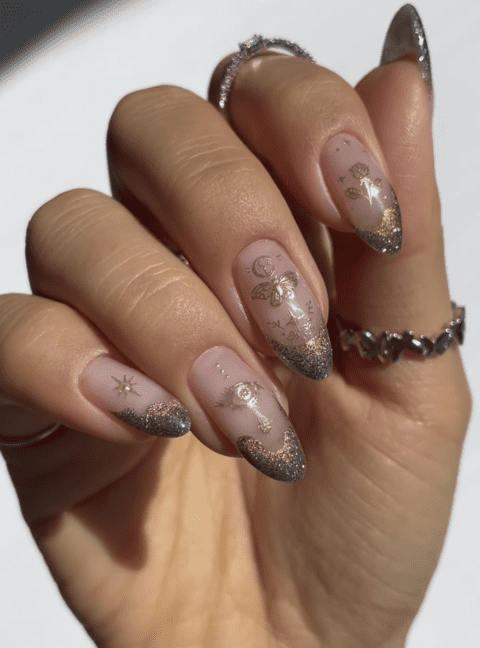 📷sansungnails / Instagram
49)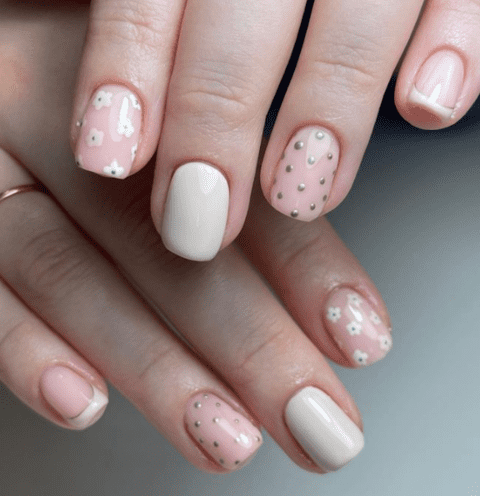 📷natb.nails/ Instagram
50)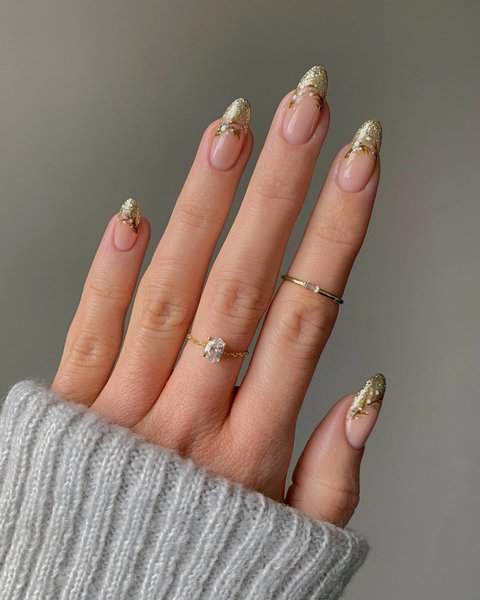 📷amberjhnails / Instagram