When it comes to choosing furniture for your living room, the end tables are an important component of the equation. They provide a place for you to set down your drink or rest your elbows, and they can also help to elevate the overall look of the room.
If you're looking for a stylish and chic option, you should consider white living room end tables. White is a timeless and versatile color that can be paired with any other color scheme. White end tables are also a great way to add some brightness to your space and can easily be matched with any style of furniture.
In this blog post, I'll show you my favorite 15 white end tables ideas that are functional and elegant in order to spruce up your living room decor.
1) White Living Room End Table
Modern and Minimal design
Metal top and base material
24" wide by 16" deep
2) White Round End Table
Rounded top shape with 18.63" dimensions
Rustic design in dream white shade
Made from wood with grain showin through
3) Small White End Table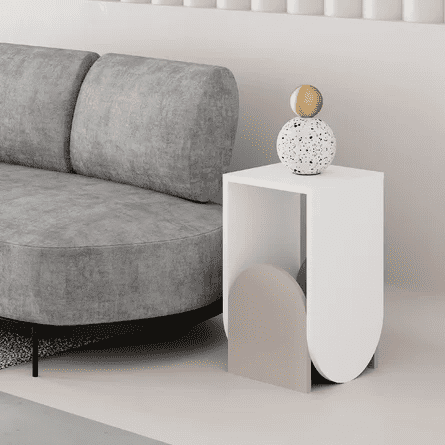 Contemporary, abstract design
Small 12.6" square dimensions
Smooth, easy-clean surface
4) Modern White End Table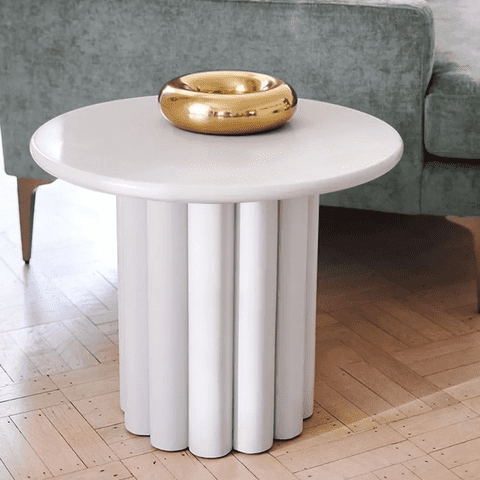 Modern and chic style
Fluted base
Smooth white, round top
5) White And Gold End Table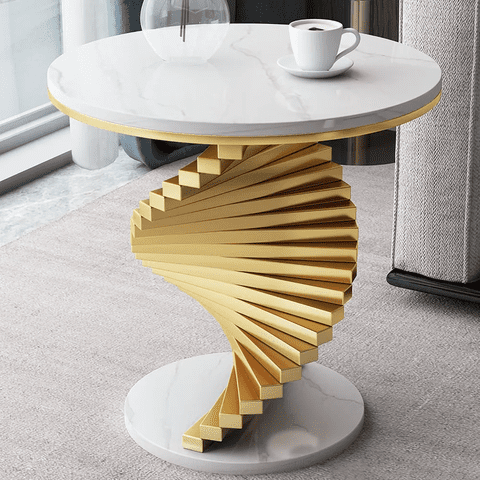 Modern white end-table
Faux marble tabletop and base
Gold rim edges and gold base
6) White Farmhouse End Table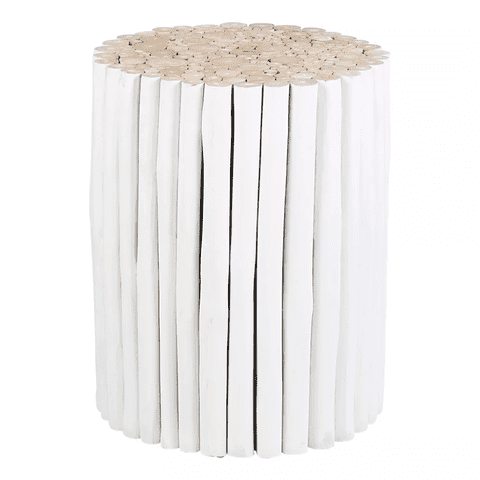 White farmhouse style end table
Naturally fluted sides
White finish on sides, natural finish on top
7) White Marble End Table
Marble-top, modern design
19.7" round diameter
Gold edges and sturdy base
8) Rustic White End Tables
Rustic, white end table in a wood stump style
Made from solid acacia wood
White finish
9) White End Table With Storage
Mid-century aesthetic
Full-extension glide storage drawer
Smoothe, matte-white finish
10) White Wood End Table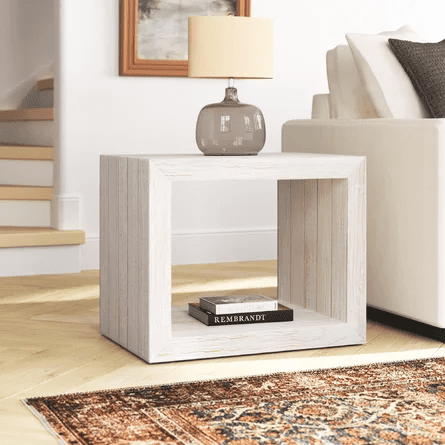 Minimal and Modern style
Natural White color
Made from Pine
11) Narrow White End Table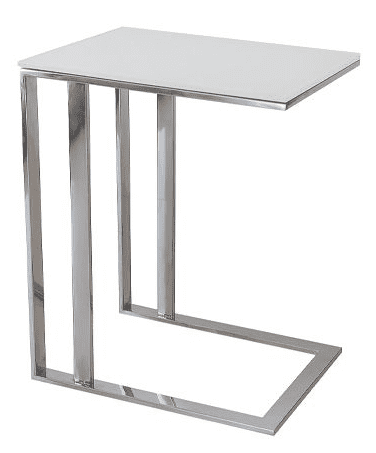 Narrow 12" width table
White glass top
Stainless steel base
12) White Stone End Table
Inspired by the greek isles
Made from cast stone
Fluted details on the side
13) White End Table With Drawers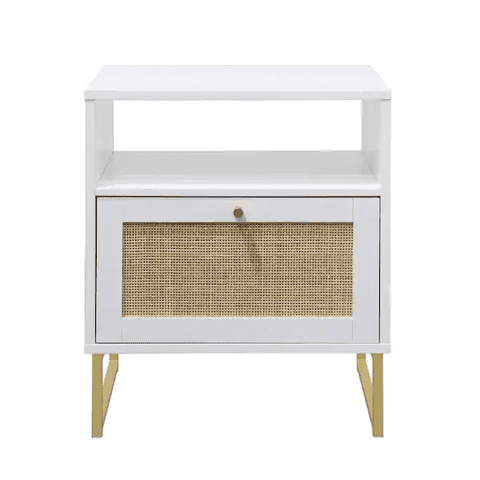 Features both open cubby space and shelf drawer
Golden accents and Rattan front
Matte white finish
14) White End Table With Wood Top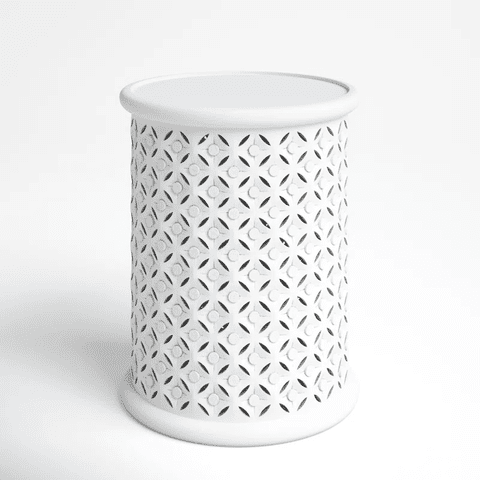 Top and Base constructed from solid mano wood
Smooth white finish
17" top diameter
15) White End Table With Lamp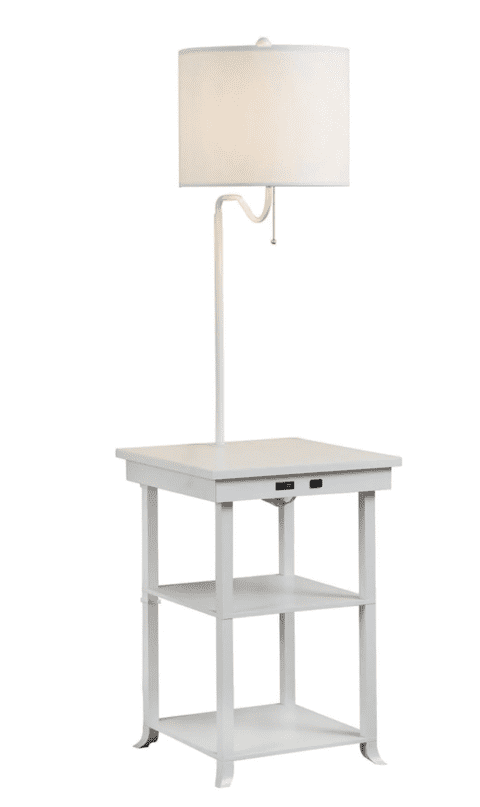 End table with USB ports and attached lamp
White finish
Modern design